1. Run setup
Once you run the setup file, you'll be prompted to enter your license key. If you don't have a license key for the program in question yet, click "Get free activation key" (1).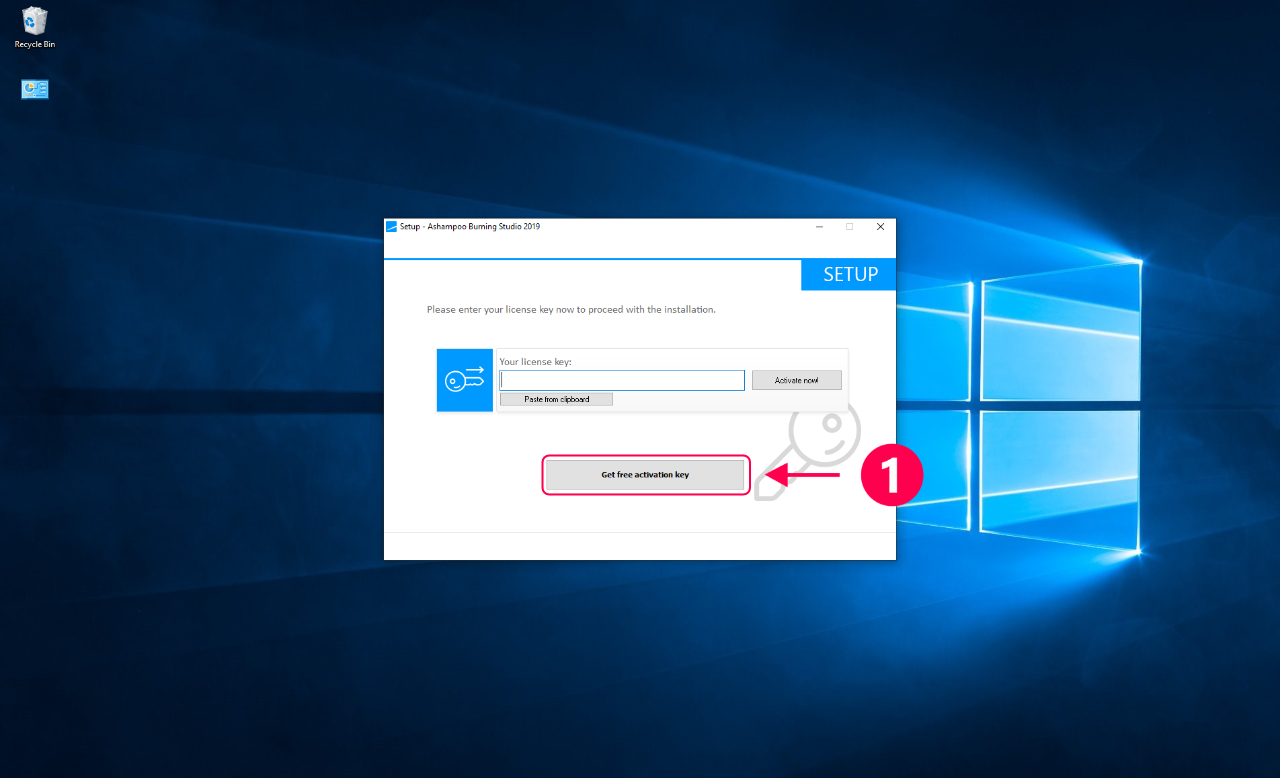 2. Get license key
Hier To obtain a license key, input your email address (1) and click "REQUEST FULL VERSION KEY" (2).
If you've already registered with Ashampoo, make sure to use the same email address to obtain a license key for the program.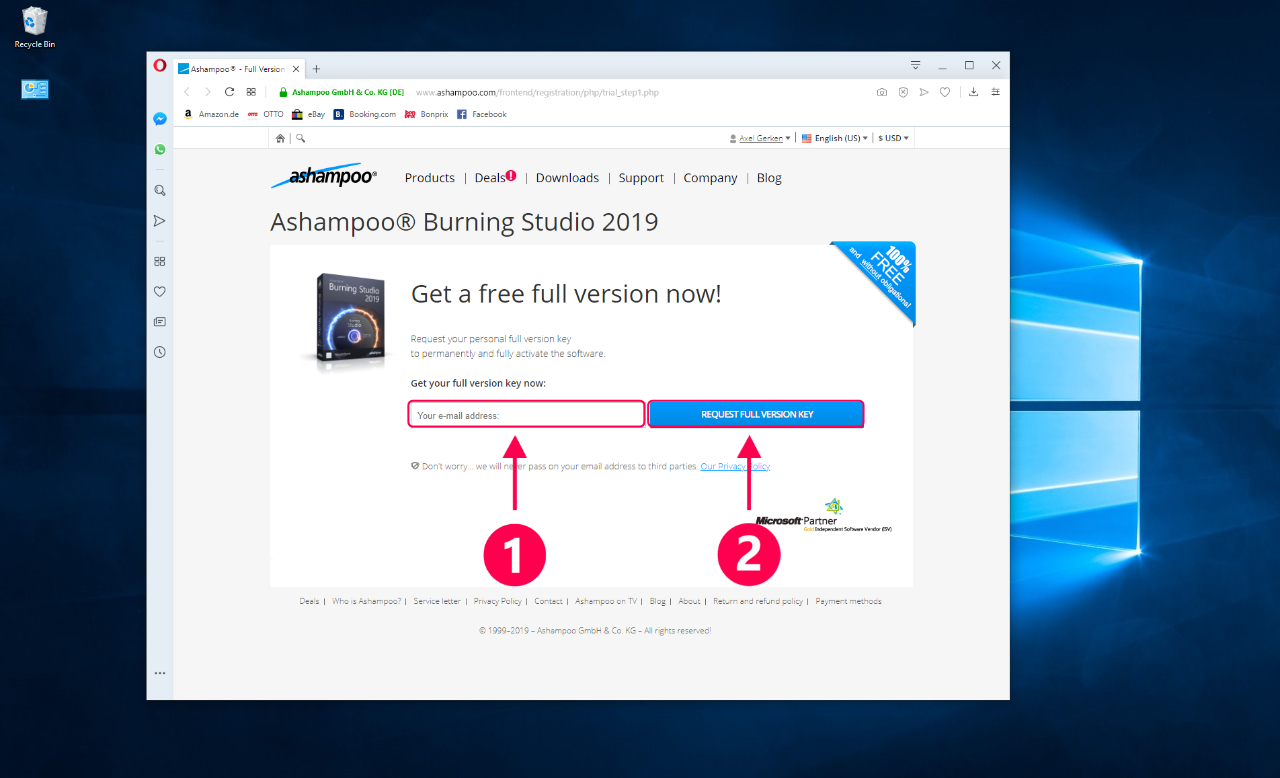 3. Copy license key to clipboard
You'll now see your free full-version license key. Press Ctrl+C to copy it to the system clipboard. This will make it easier to enter it into the setup dialog.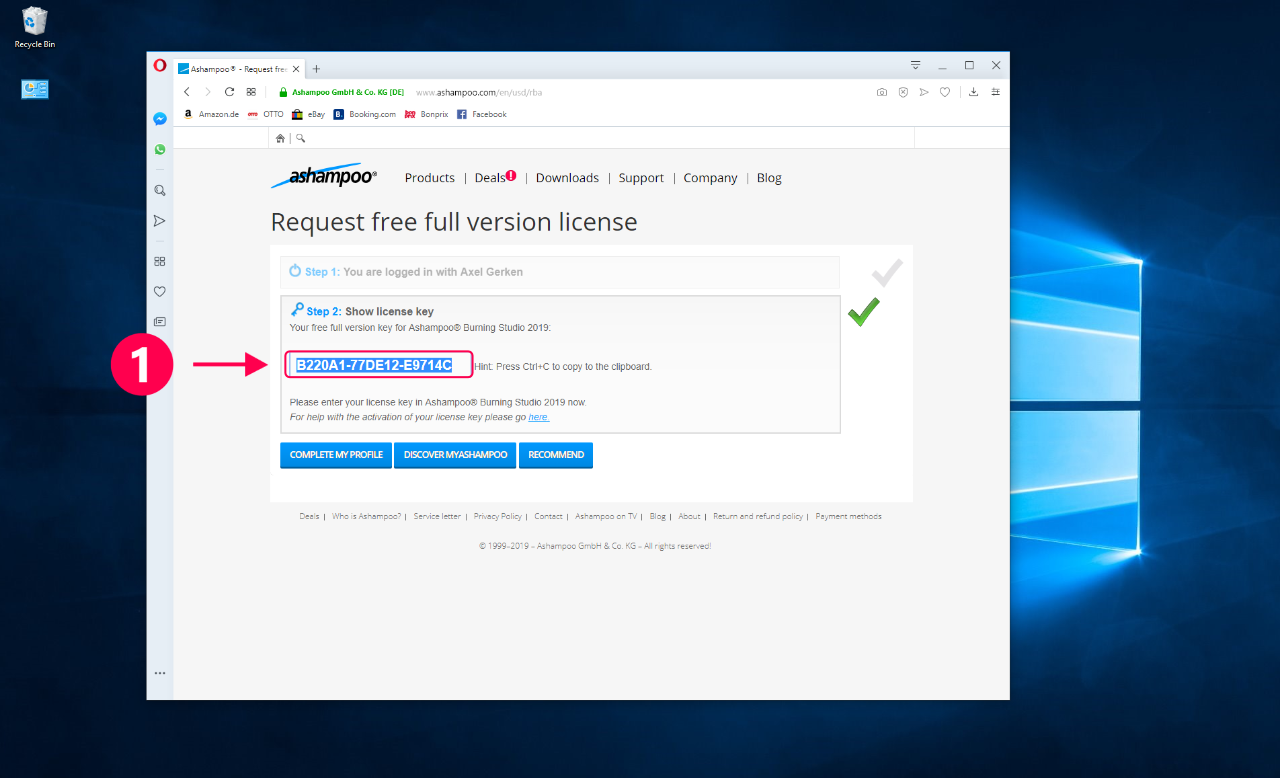 4. Input license key
Next, switch back to the setup dialog and click "Paste from clipboard" to fill in your license key.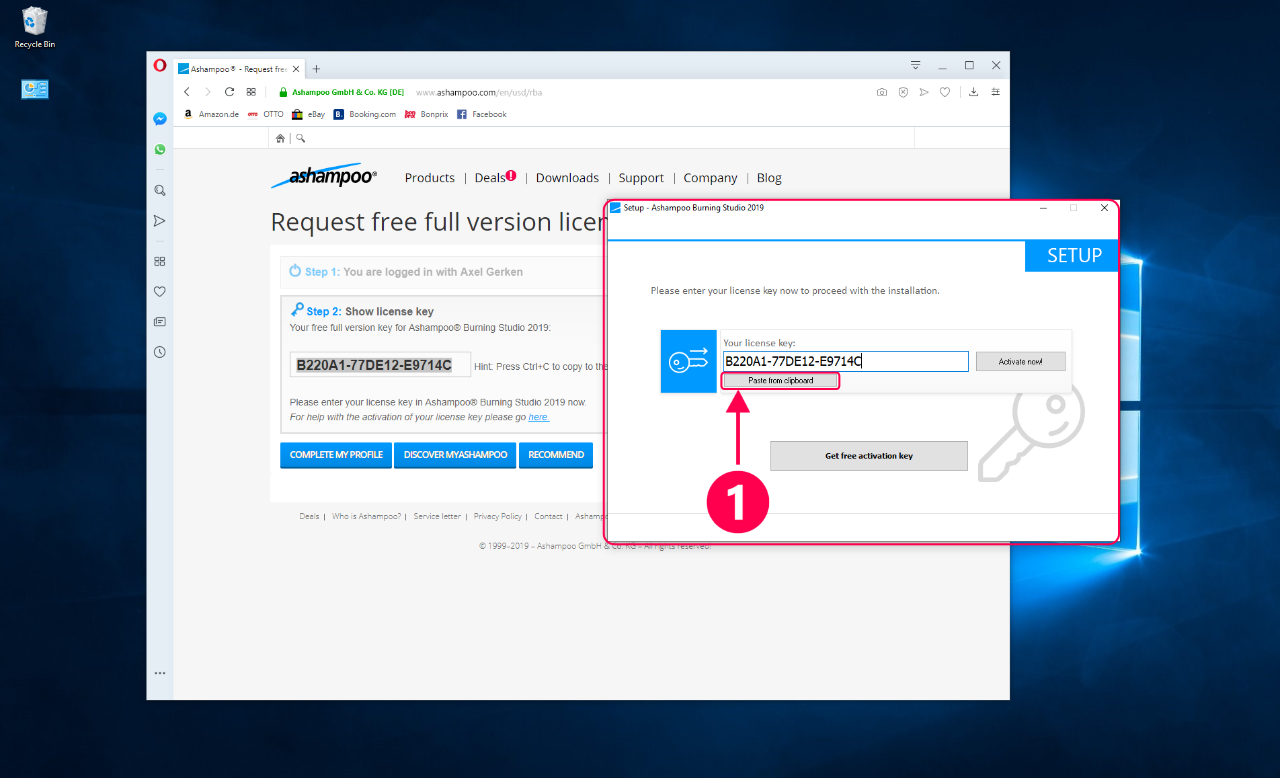 5. Activate license
Finally, click "Activate now!" to complete the activation process.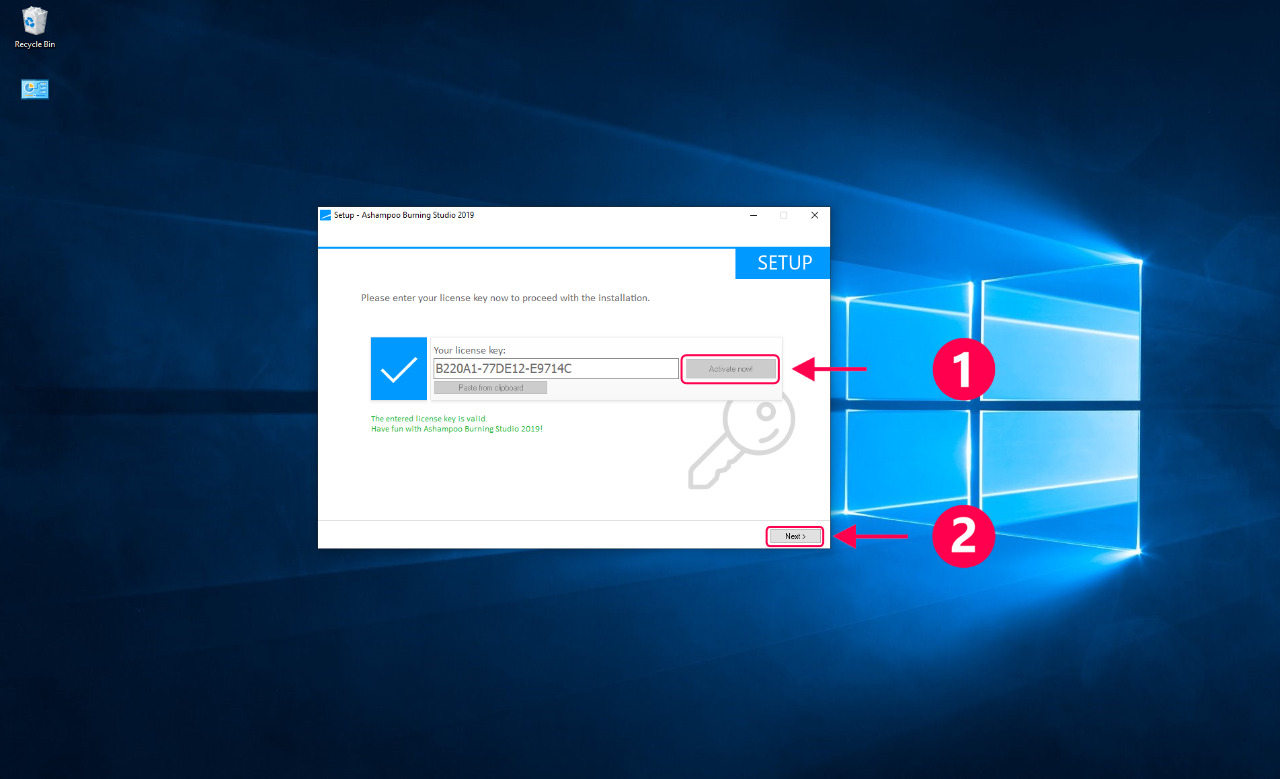 Then, click "Next" to proceed with the installation (2).