1. Run setup
Once you run the setup file, you'll be prompted to enter your license key (1).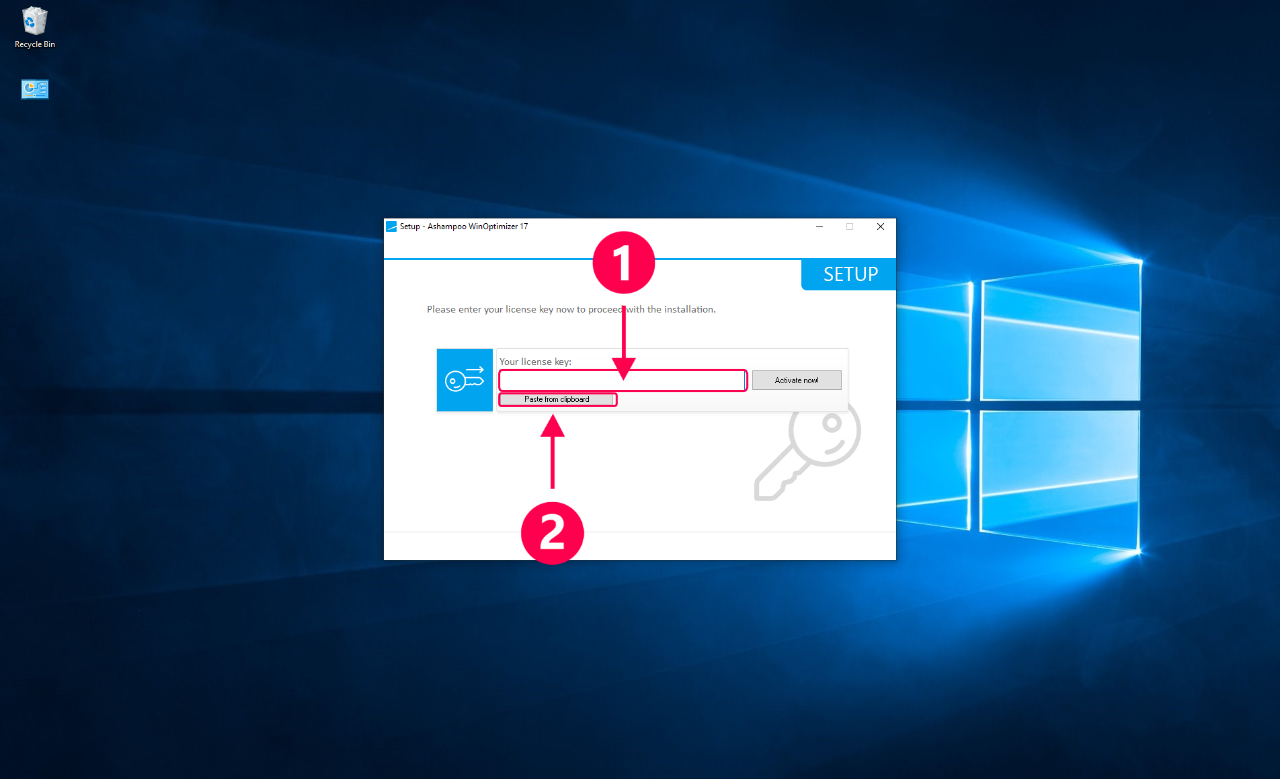 Note: If you received the license key via email or any other digital means, we recommend you copy it to and then paste it from the system clipboard. Simply select the key in your text file using your mouse and press Ctrl+C to copy it into the clipboard. Then, switch back to the setup and click "Paste from clipboard" (2).
 2. Run activation
Next, click "Activate now!".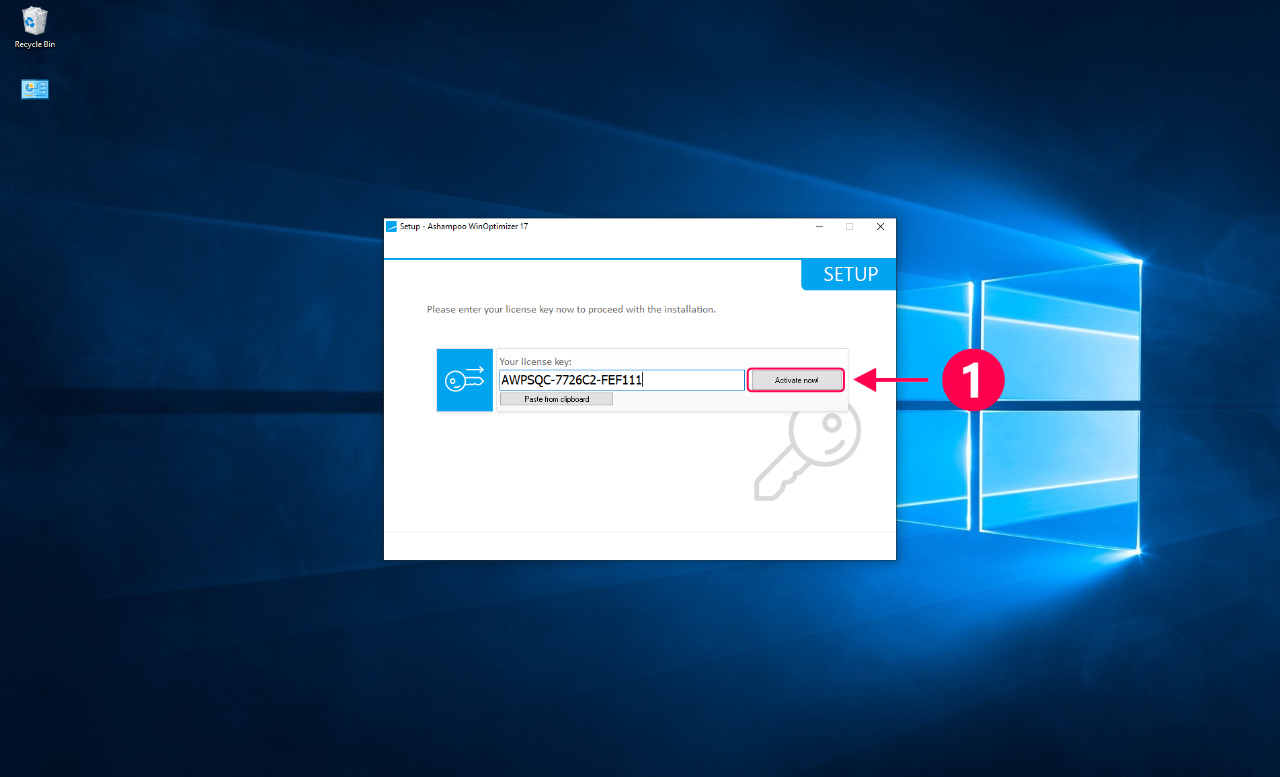 3. Continue installation
The license key will now be validated. Click "Next" to proceed with the installation.