1. Open Cleverbridge / Ashampoo email
After you purchase, you will receive an email from Cleverbridge / Ashampoo GmbH & Co. KG. The subject line will include the reference number and Ashampoo program from your purchase.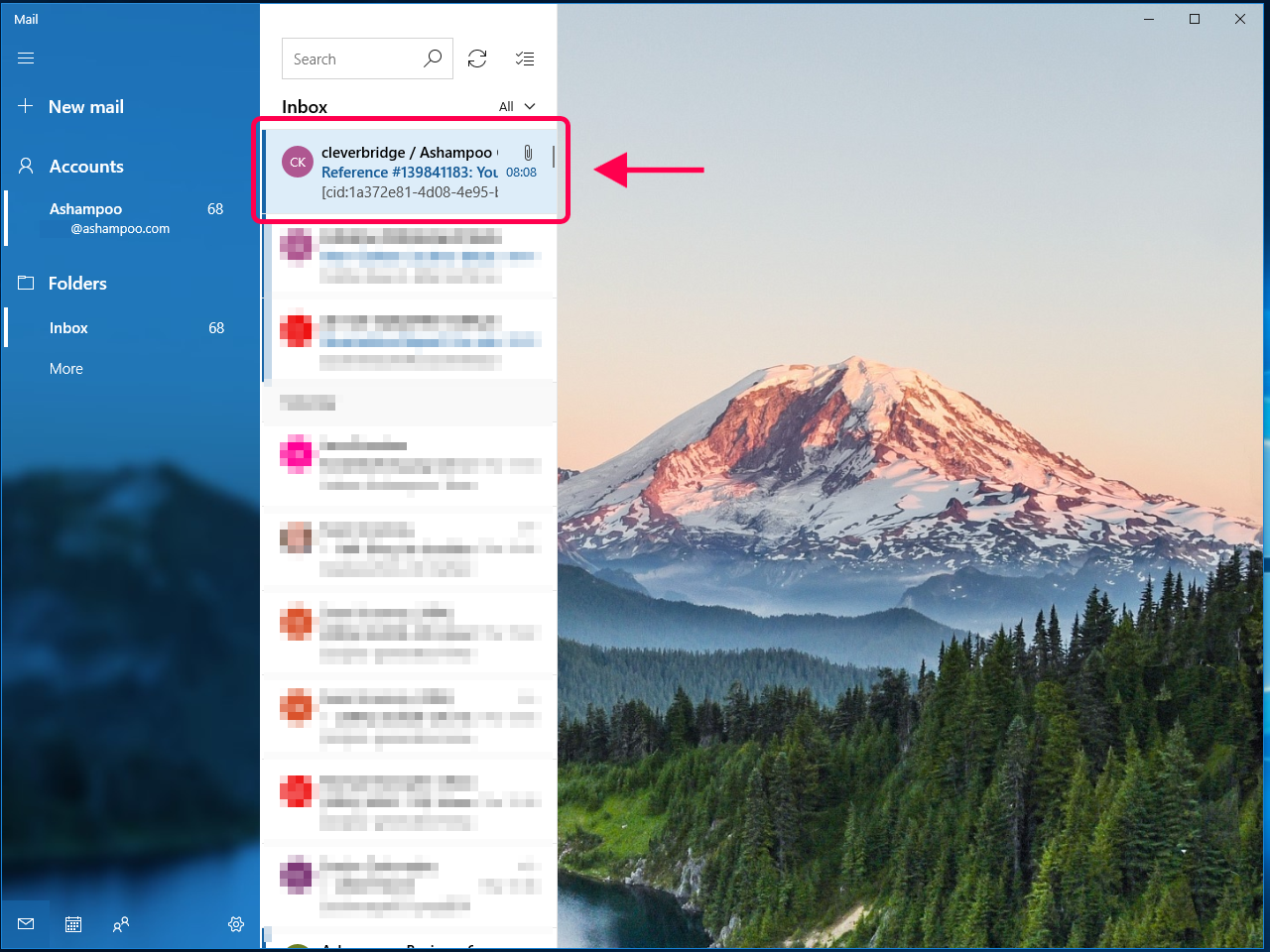 2. Download and install program
If you haven't installed the program yet, please use the link in the email to download the program. You will find the link under "Your products" > "Activate manually". Download, install and launch the program.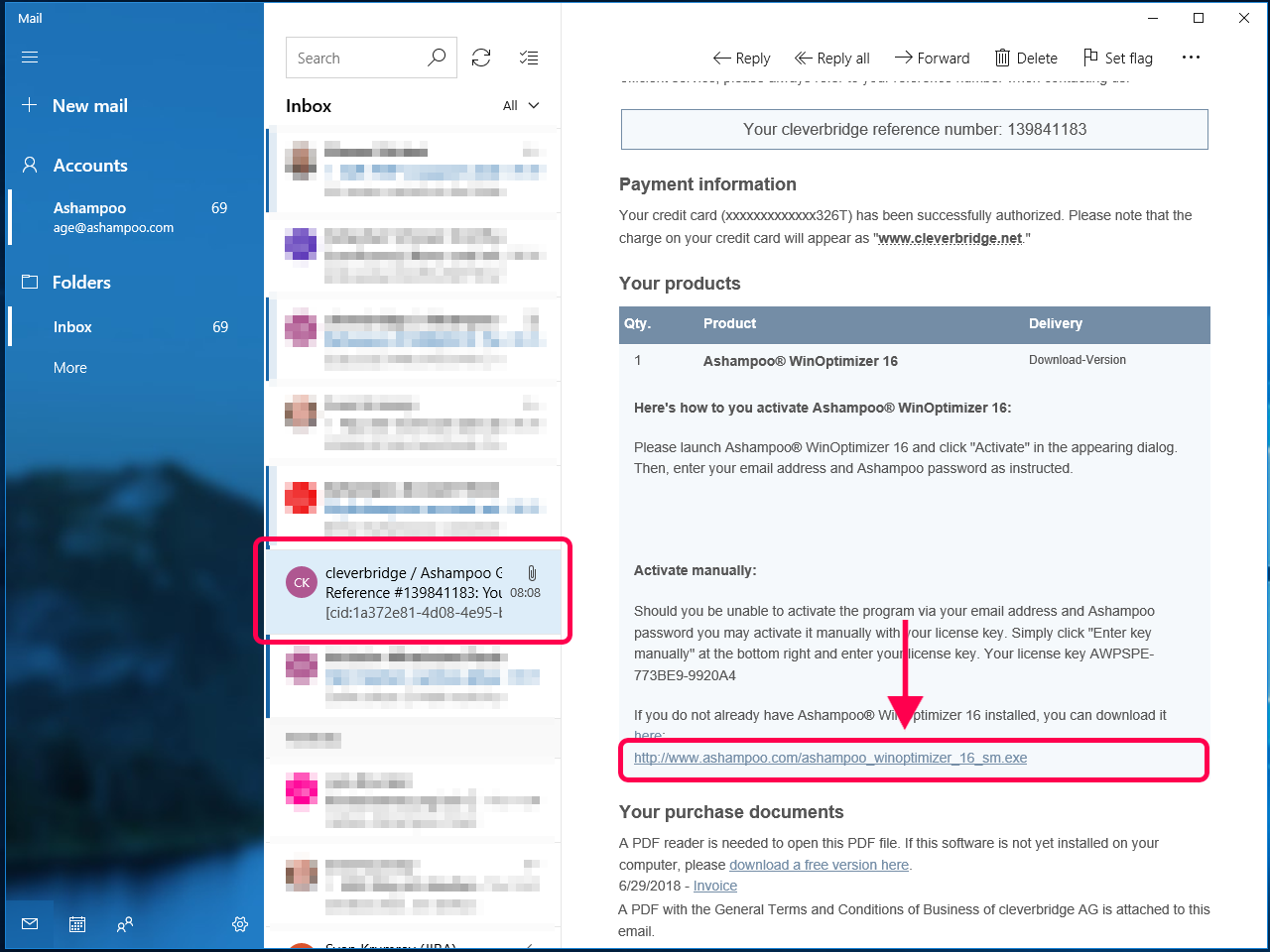 3. Activate program
Once launched, click "Activate" in the activation dialog.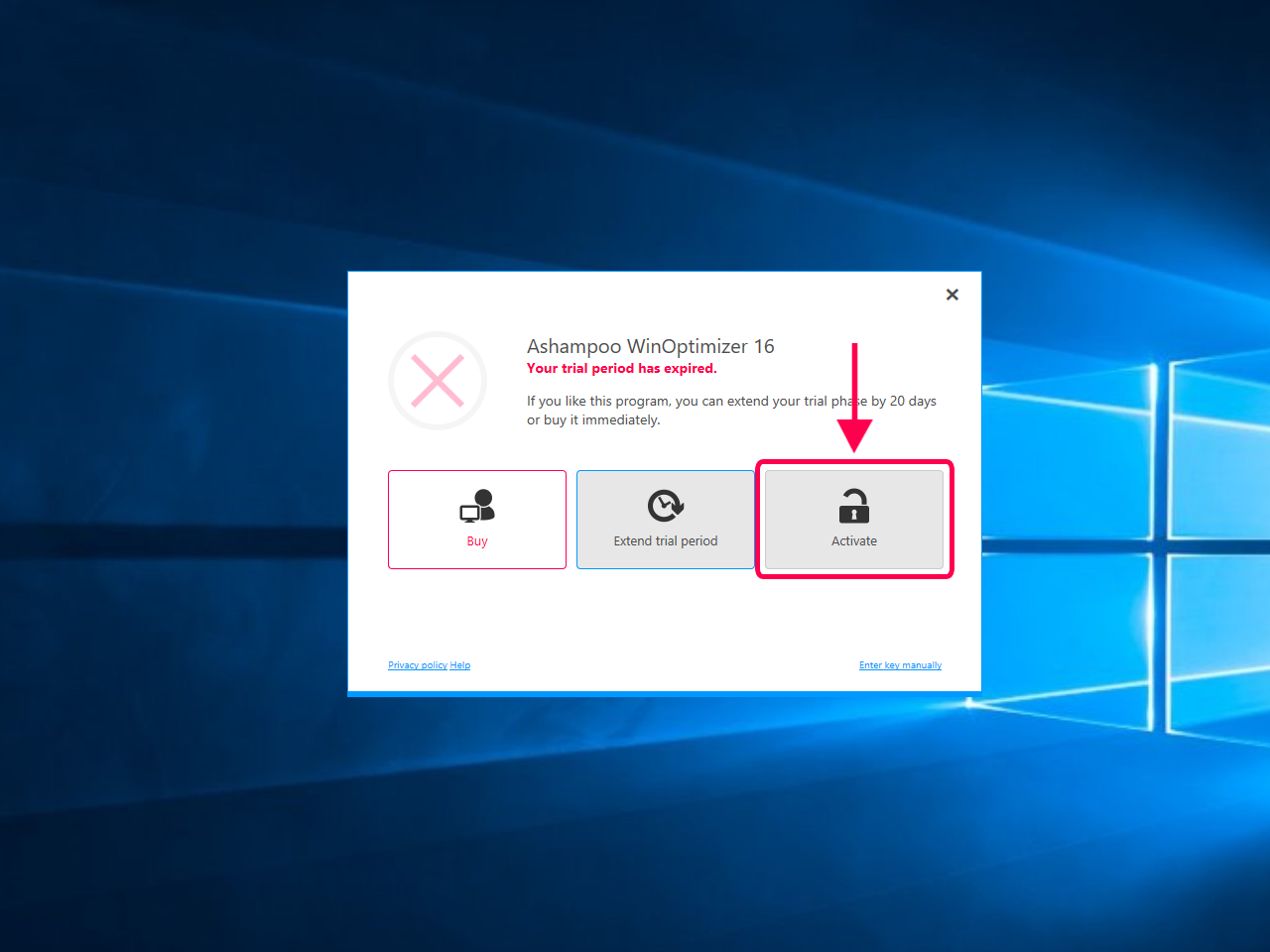 4. Supply email address
Enter the email address you used when you purchased the program and click "Next".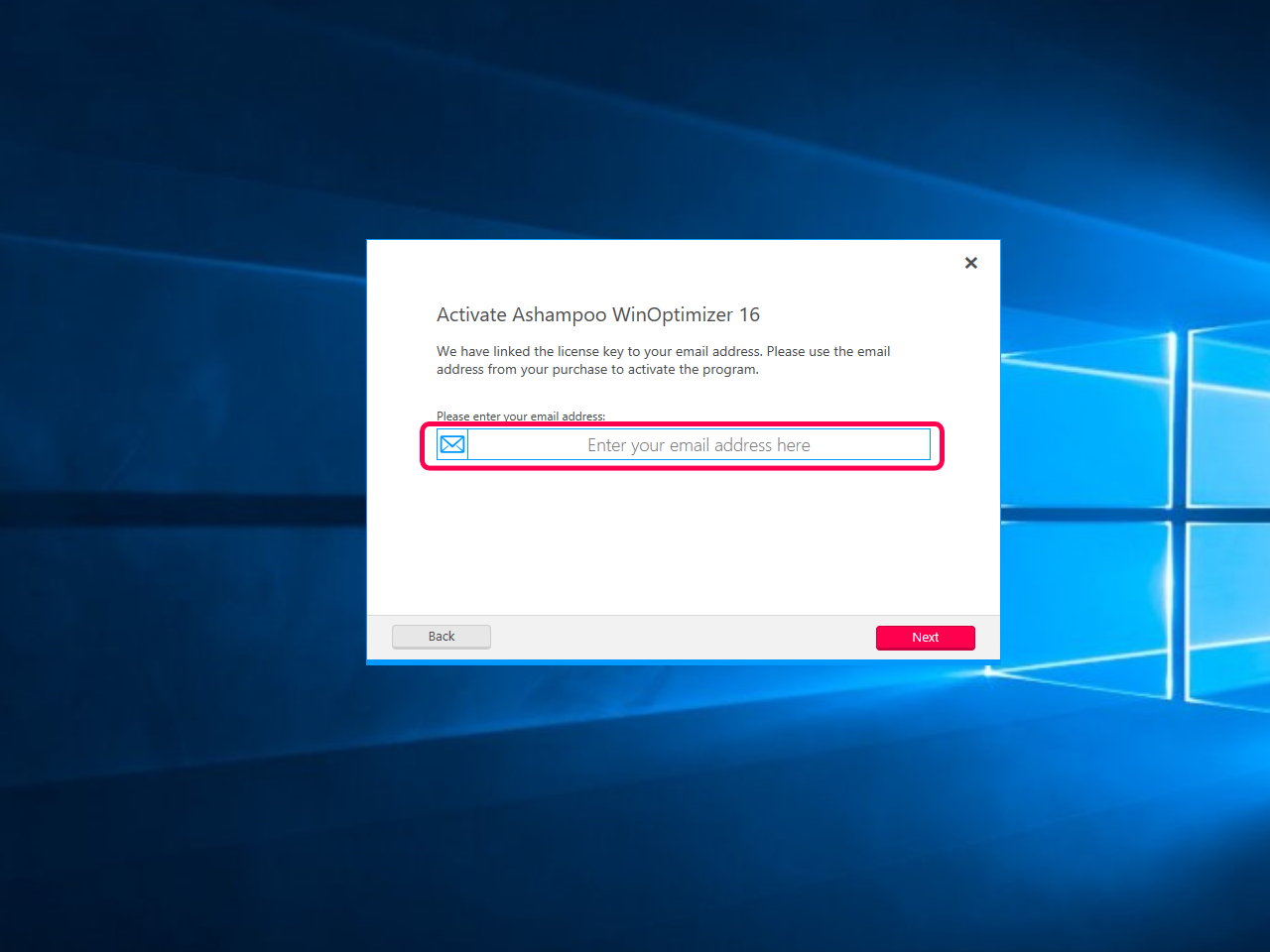 5. Ashampoo password
Enter your Ashampoo password, i.e. the password you used to register your account with us. Then, click "Activate". If you're uncertain about the password, please use "Forgot password?" and follow the instructions.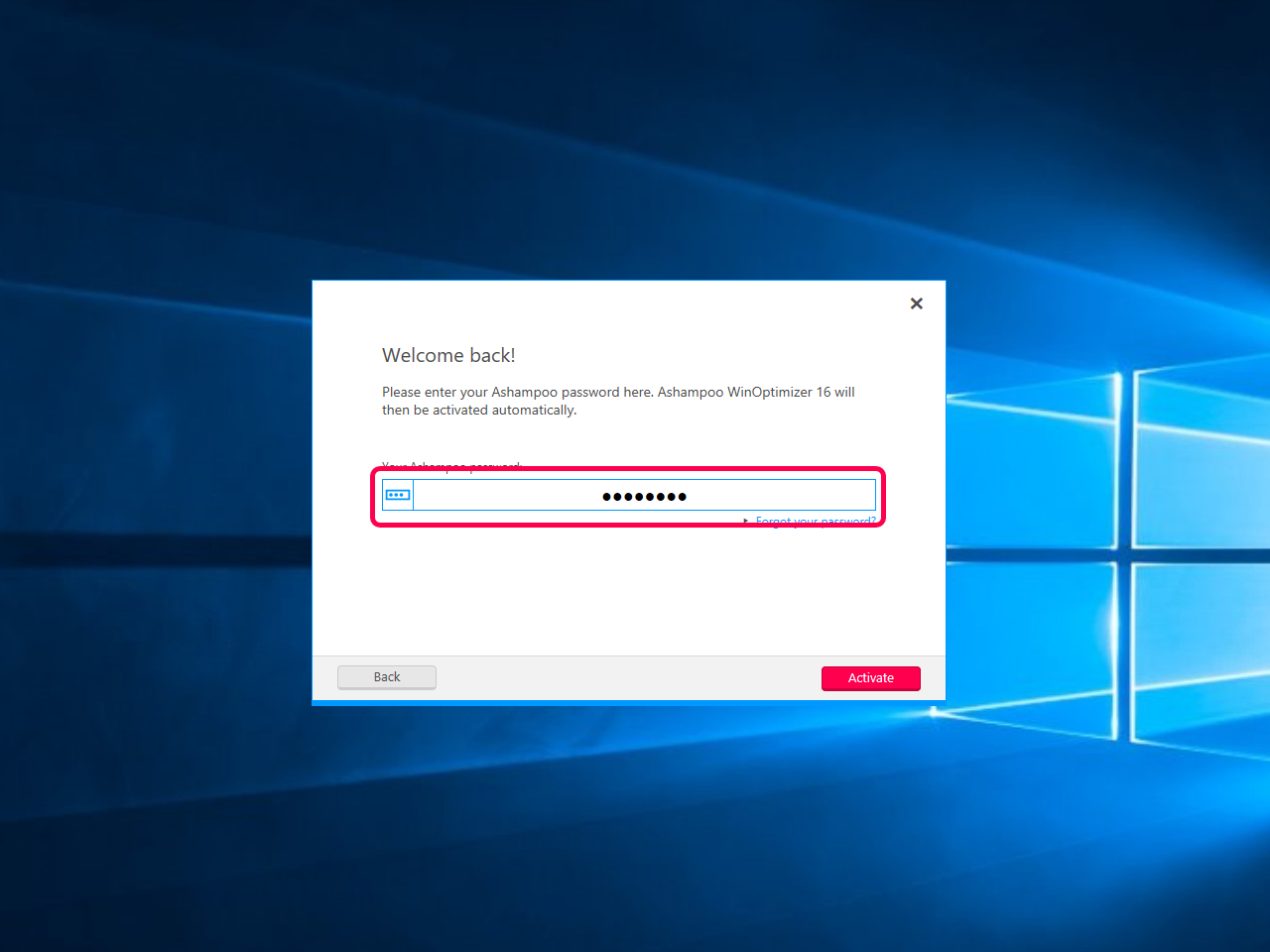 6. Activation successful
The activation dialog will confirm that your program has been activated. Click "Let's go!" to start using it.