1. Add photos
Use the file button (1) to select individual images for optimization. Use the folder button (2) to add entire image folders. You can use individual files or folders from several different locations in a single project.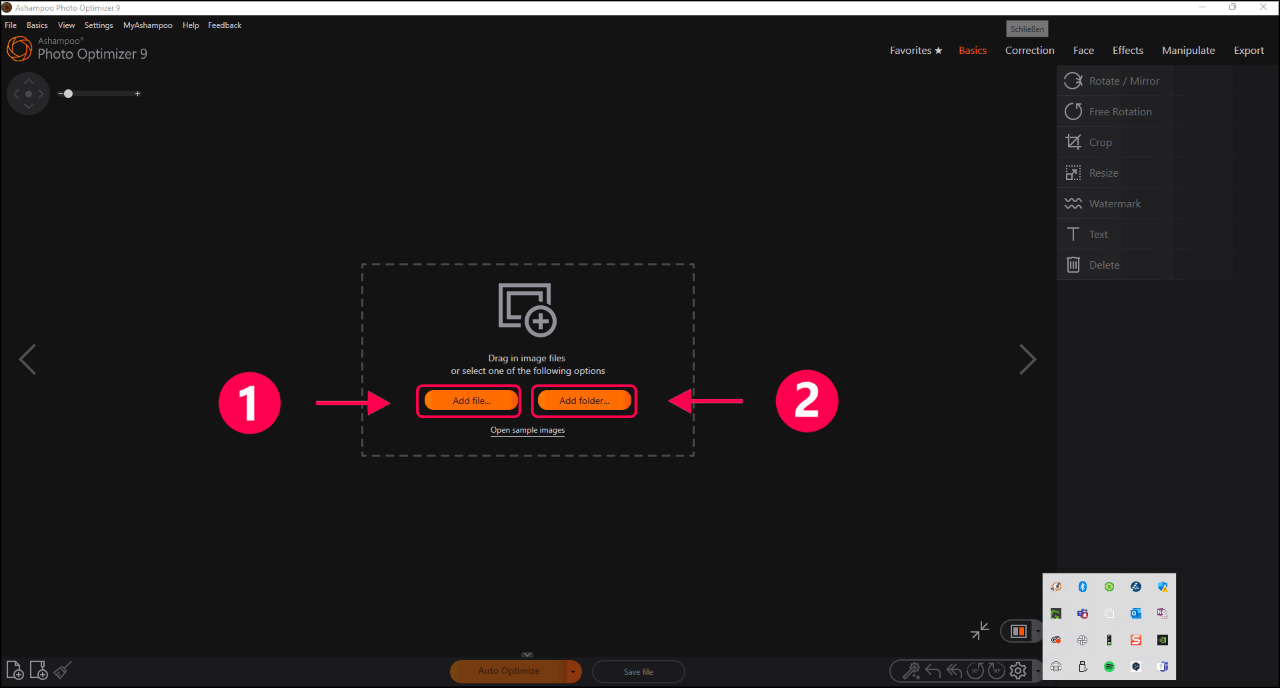 2. Select folder
Use the file browser to select the folder containing the photos you wish to optimize. Click "OK" to confirm your selection. You can repeat these steps as many times as you like to add additional folders.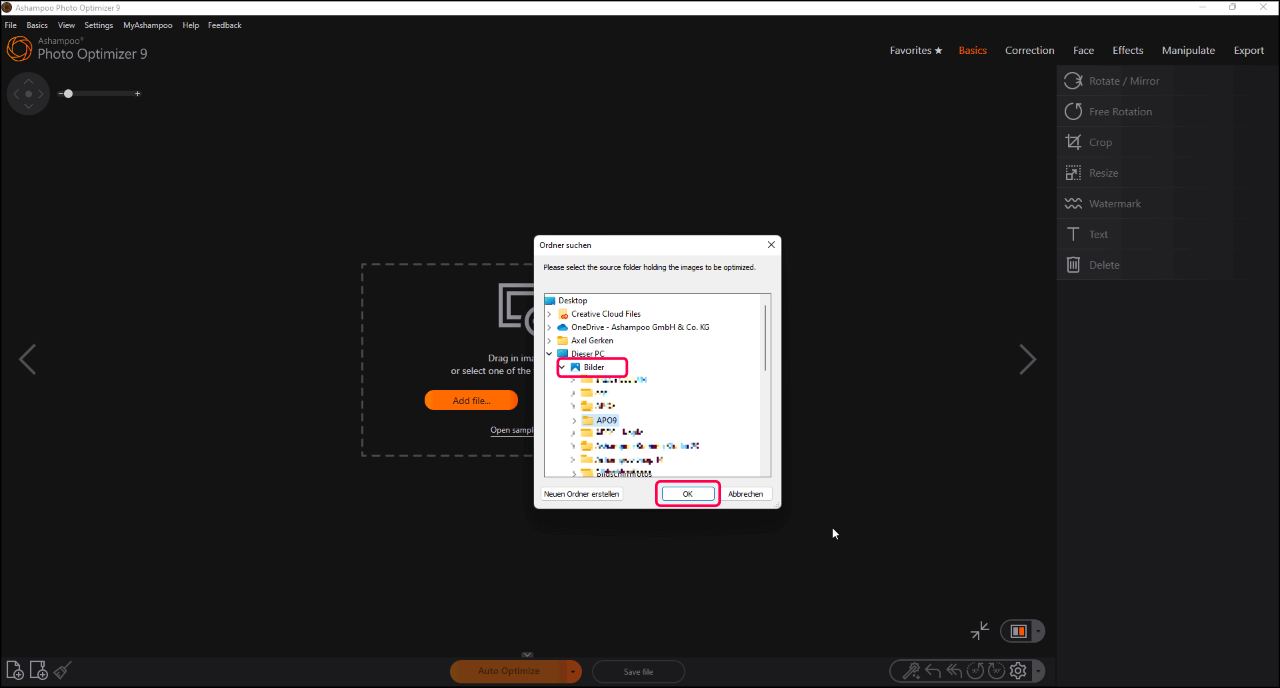 3. Select photos to optimize
You can select all photos with a single click. The associated thumbnails will then display a check mark. Your files are now ready to be optimized.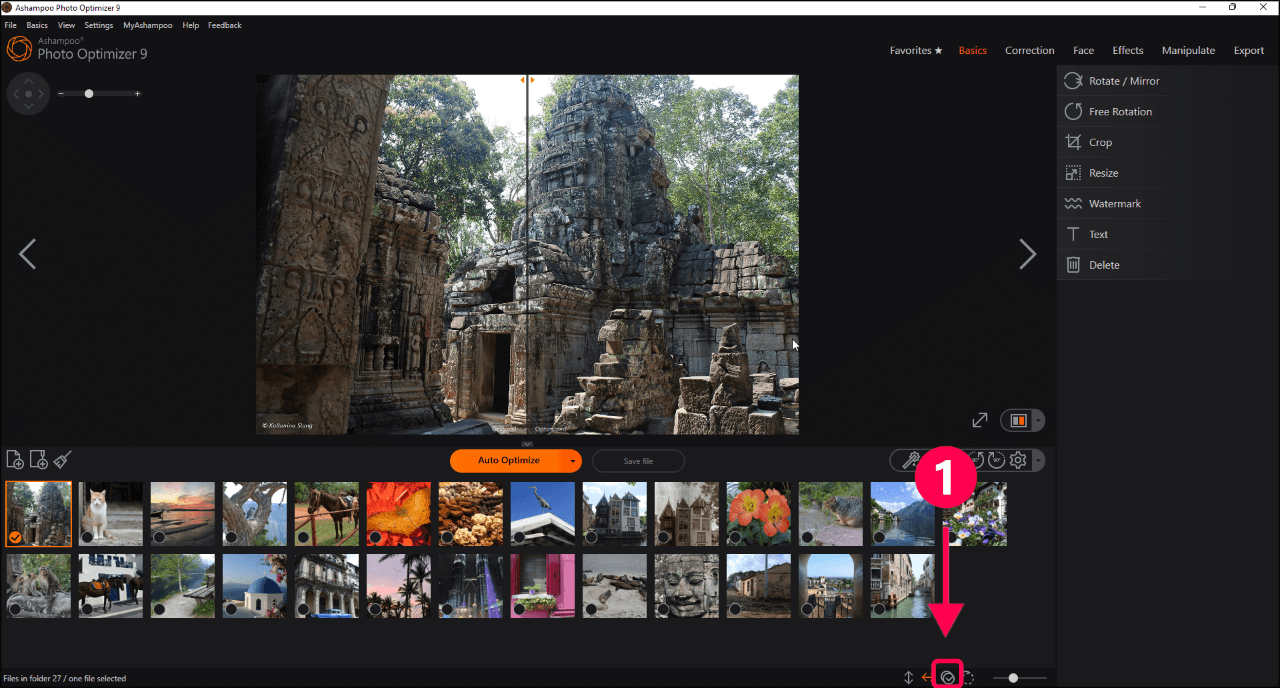 4. Check selection
The photos to be optimized have now been added to the project (1). You can select/deselect individual files by clicking the associated check boxes (2). Click "Auto optimize" to confirm your selection (3).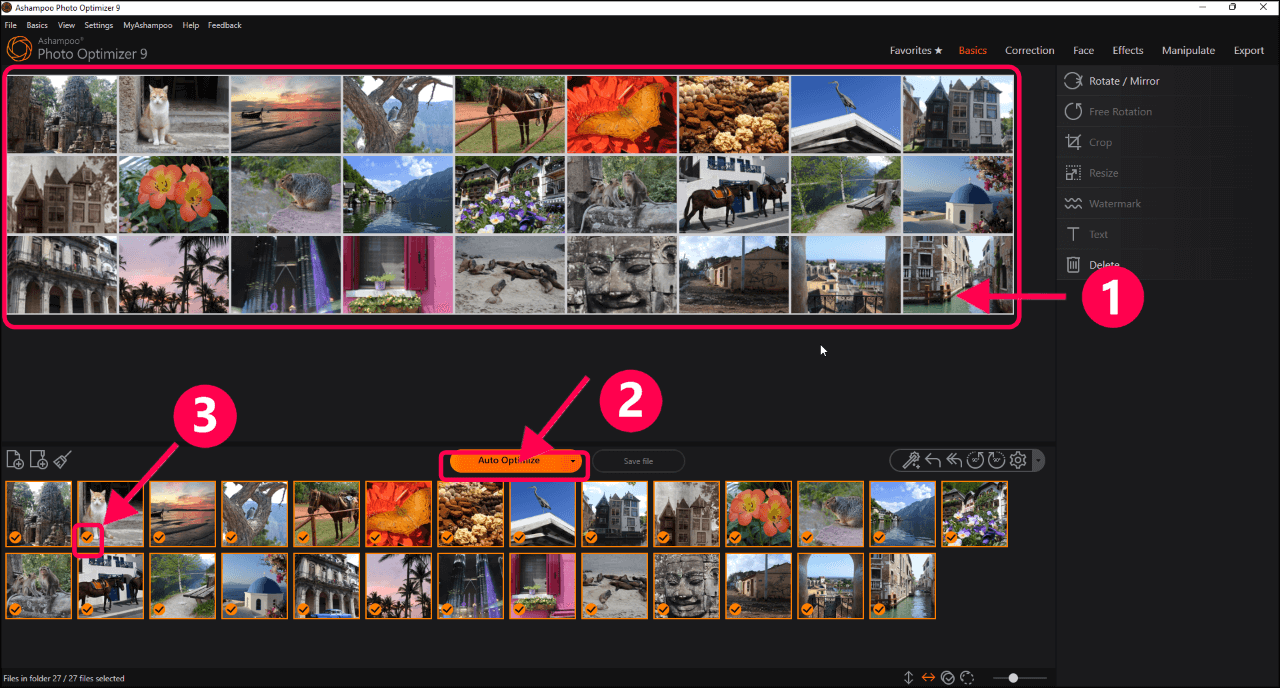 5. Confirm optimization
Click "Yes" to begin the optimization process.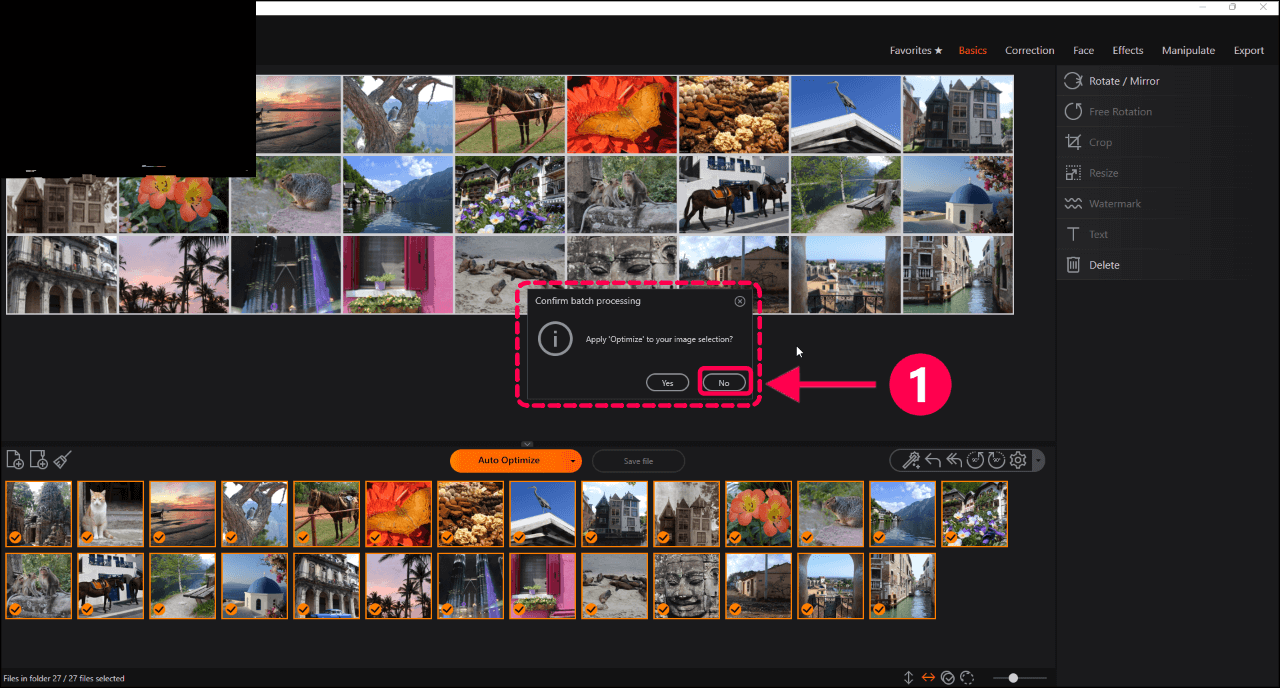 6. Image optimization
Depending on the number of images and the specs of your PC, optimization can take anywhere from a few seconds to several minutes.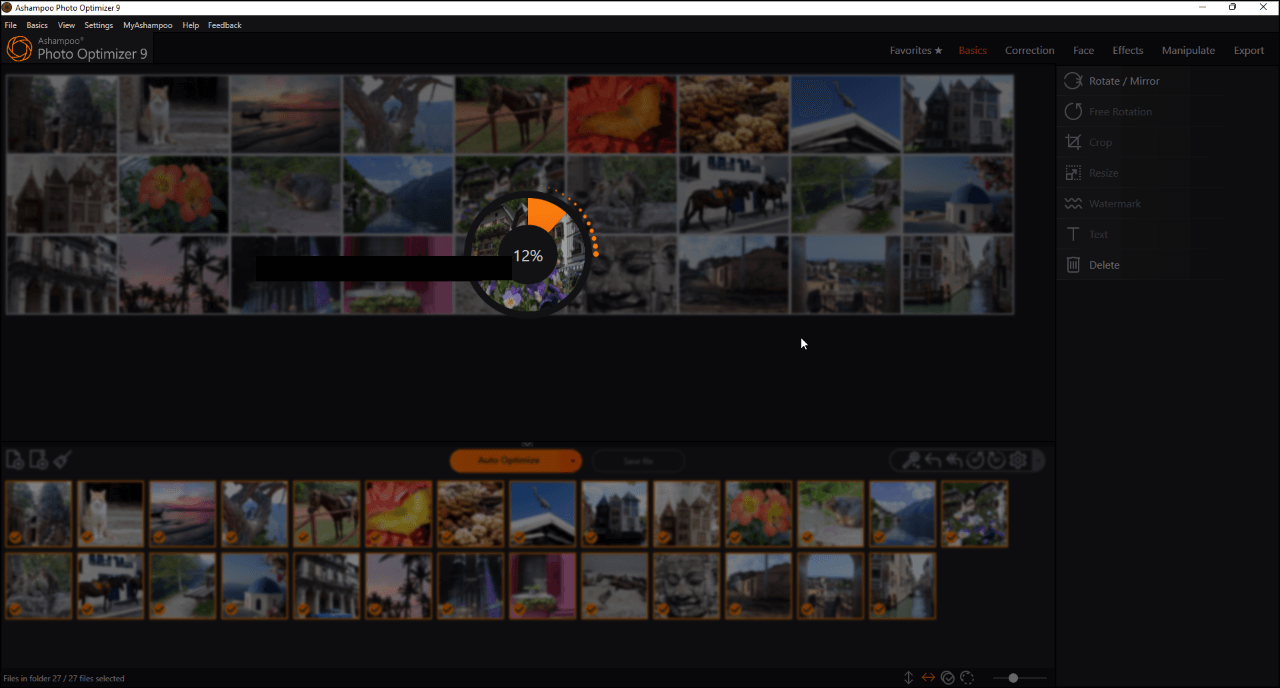 7. Done - your photos are now of much better quality
The optimized photos are now shown in the thumbnail overview. You don't need to manually save each file individually as the program took care of that for you. You can always revert all of your changes through Ashampoo Photo Optimizer's undo feature. Your original photos are never lost.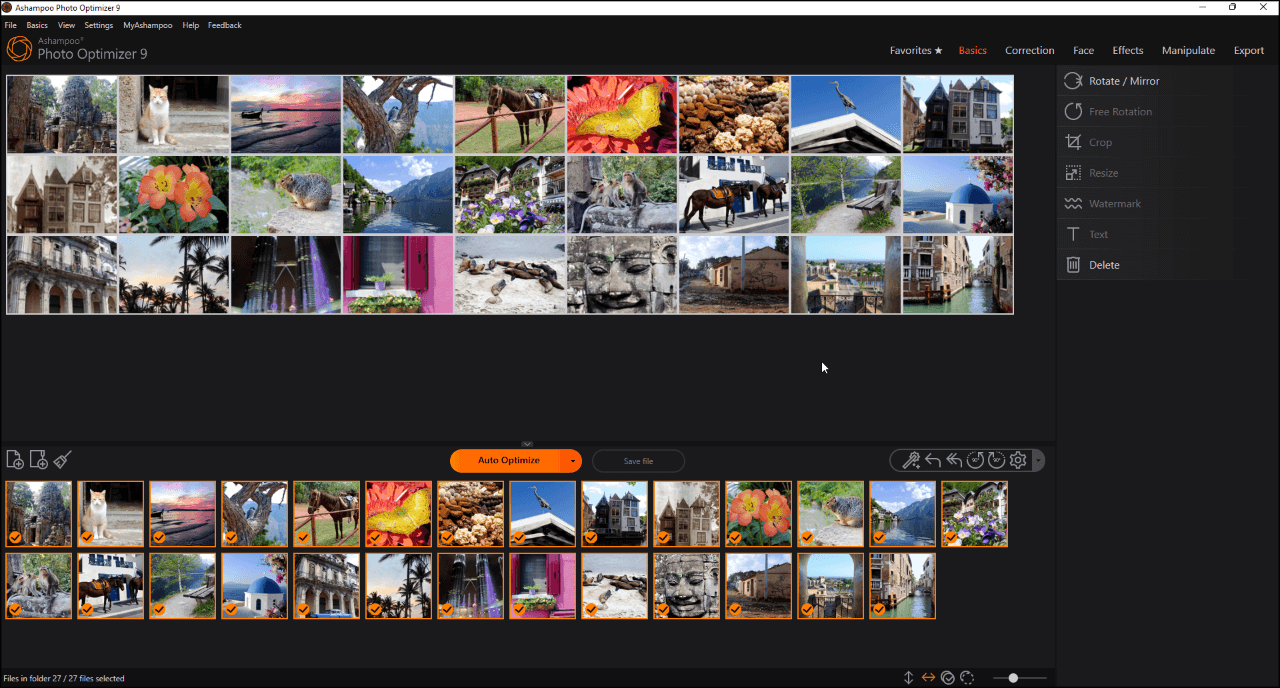 Would you also like to optimize your photos? Here you can try our photo editing software for free <Ashampoo Photo Optimizer 9>