In Ashampoo Uninstaller 11, we try to automatically recognize all setup types and installation files in order to be able to log them completely. On the one hand, we recognize the setup types of the usual manufacturers (such as Wise, Inno Setup or Installshield), on the other hand, we also recognize installation files based on the file name.


Furthermore, we also try to recognize setups that do not meet these conditions. Under certain circumstances, in combination with a few processes / programs running in parallel, an error message "Access violation at address xxx in module UI11Guard.exe" or "Zugriffsverletzung bei Adresse xxx in Modul UI11Guard.exe" may suddenly appear.

In this case, an installation may have been detected that is not actually an installation. It then manifests itself in one or more error messages of this type: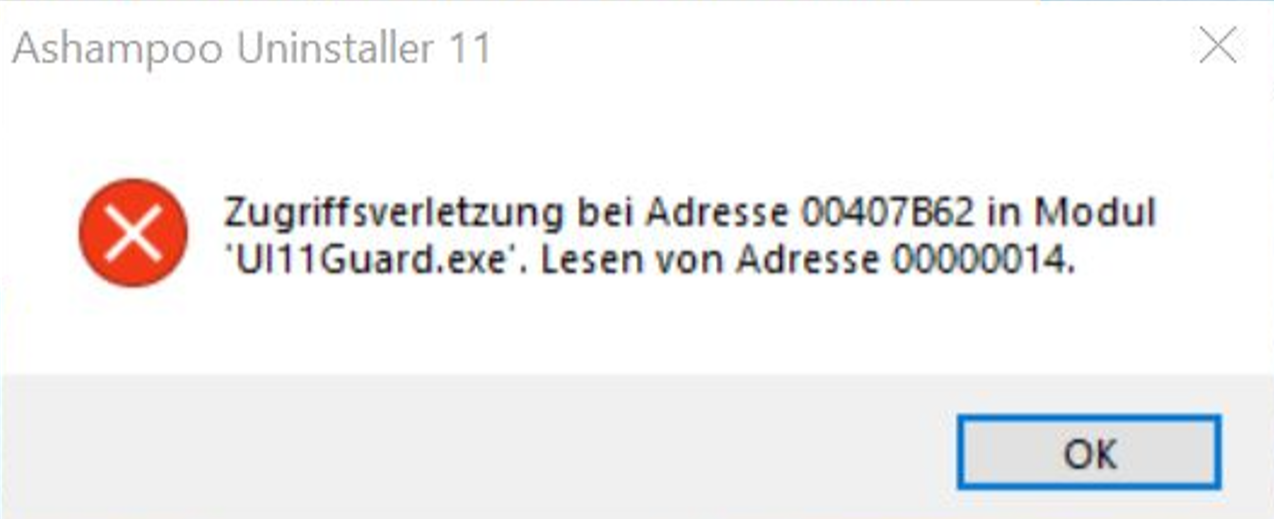 To prevent these error messages, deactivate the option "Detect unusual installations". To do this, right-click on the Uninstaller 11 guard, at the bottom right of the tray by the Windows clock.