1. Run analysis
Once launched, you'll be presented with a tile view of various optimization categories. First, run a system analysis to scan for optimizable settings (1).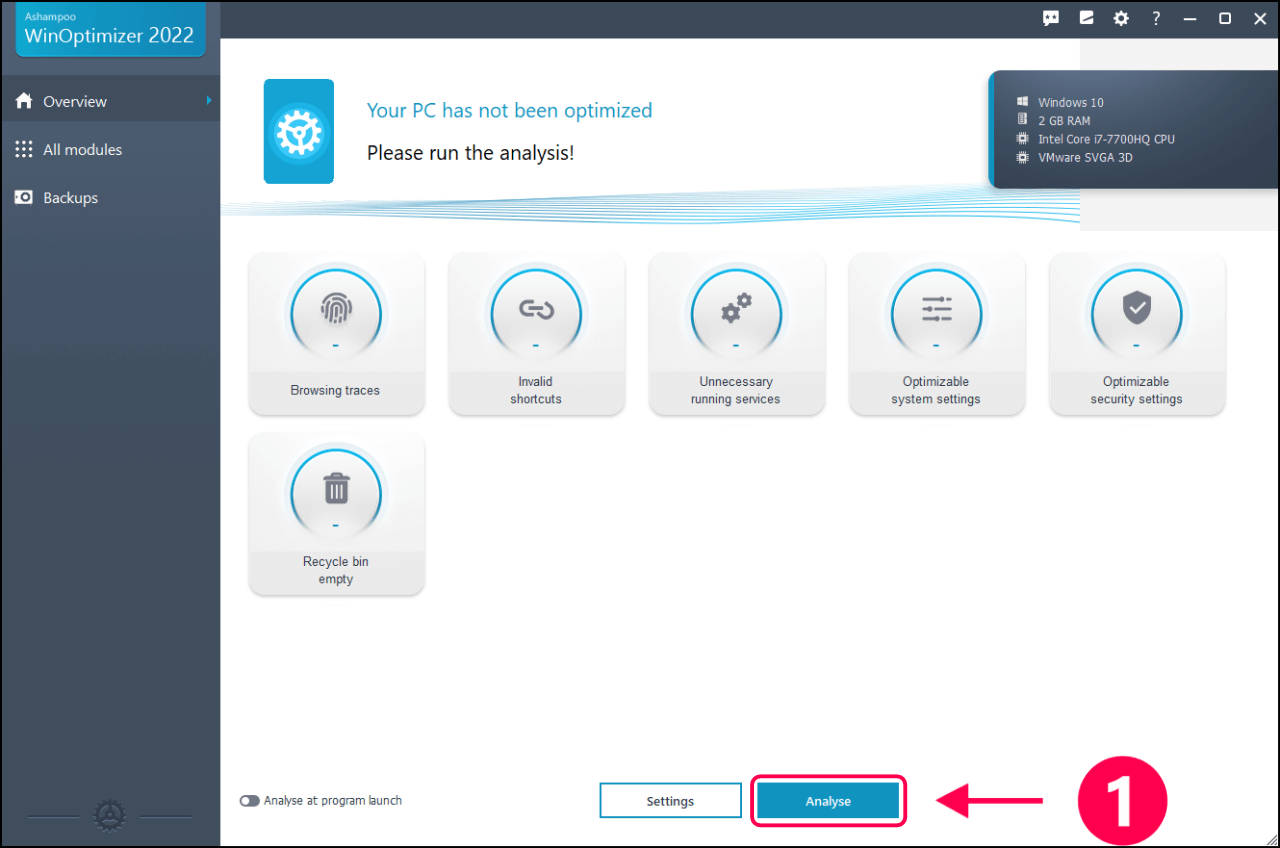 2. System analysis
Status details for the current analysis are presented in the status area above the optimization categories (1). Results will be displayed separately for each tile (2).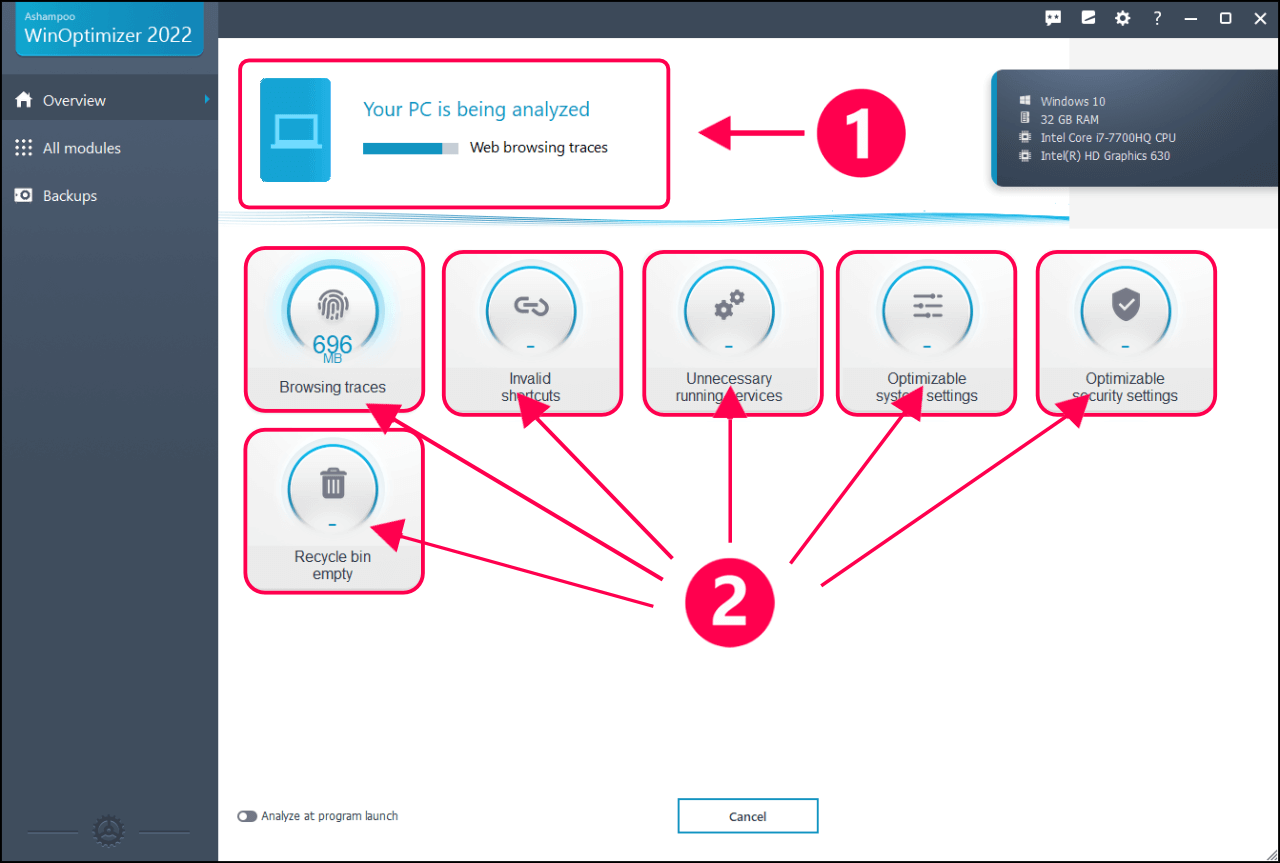 3. Run optimization
The total sum of identified issues along with the reclaimable disk space are listed in the status bar at the top (1). Click "Optimize" to start the optimization process (2). This will clear the web browsing history, delete invalid shortcuts and optimize your security settings.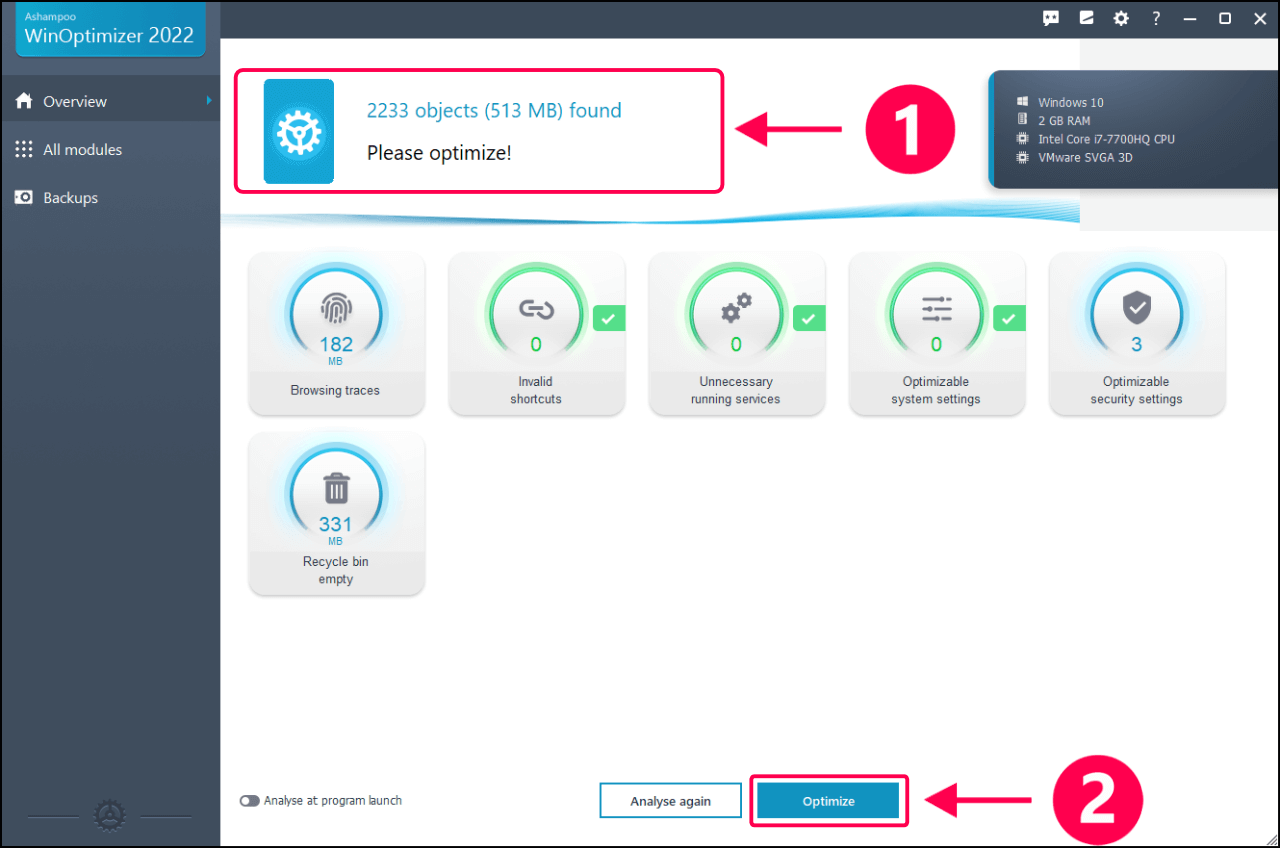 4. Optimization complete
The status area will notify you once the optimization is complete (1) and categories that have been optimized will display a green check mark (2). Note that you need the full version of the current Ashampoo WinOptimizer to restore your PC to its full potential.