Need to merge multiple PDFs into one? Here's how.
1. Launch Ashampoo PDF Pro
To join PDFs, first run Ashampoo PDF Pro.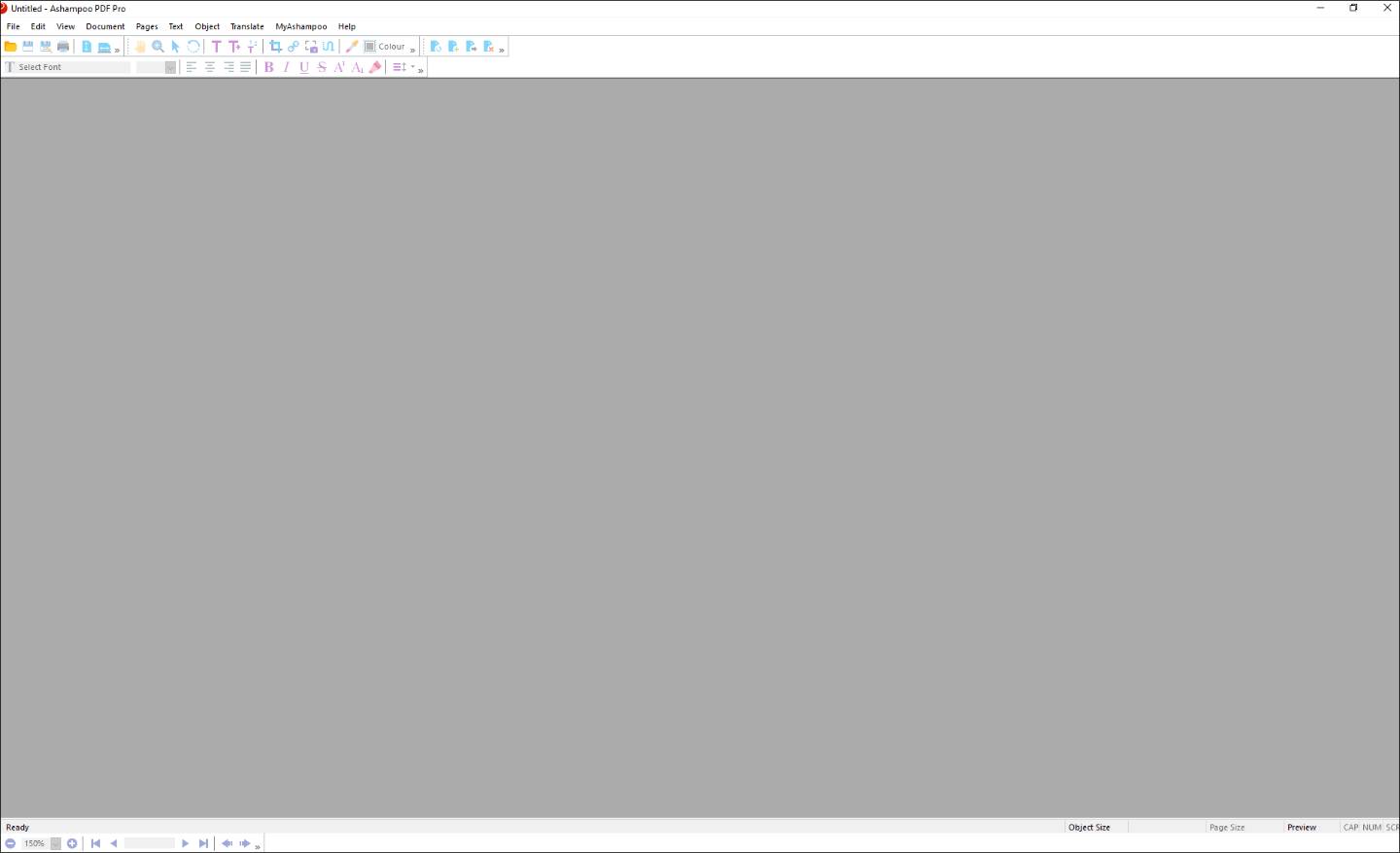 2. Select "join" feature
Irrespective of whether you already have a document open, click "File" (1) followed by "Join" (2) to bring up the join dialog.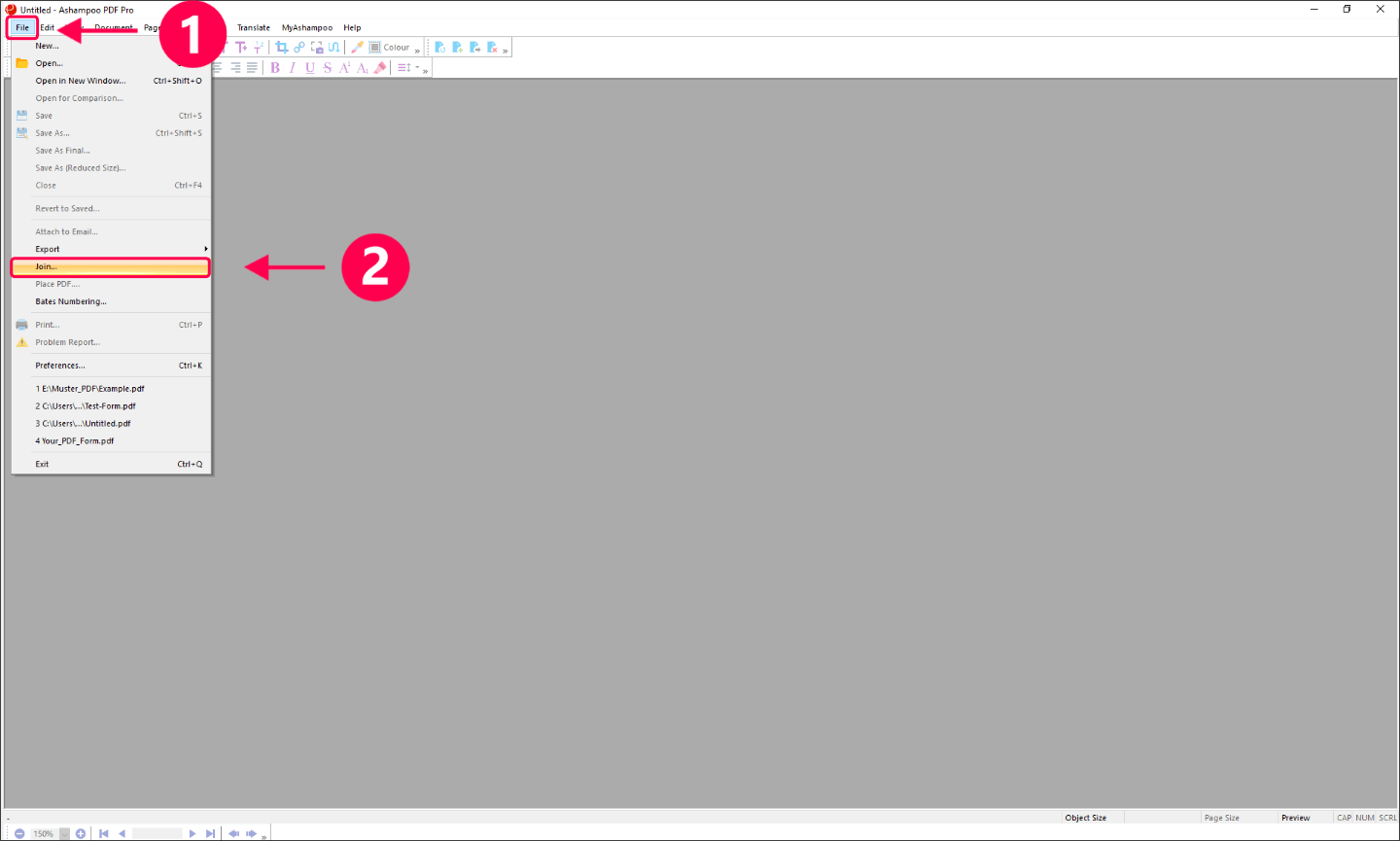 3. Select PDFs
Next, click "Add Files..." (1) and select one or more documents to include in the merge process (2). To select multiple files, hold down Ctrl and left-click the affected files. Confirm your selection with "Open" (3).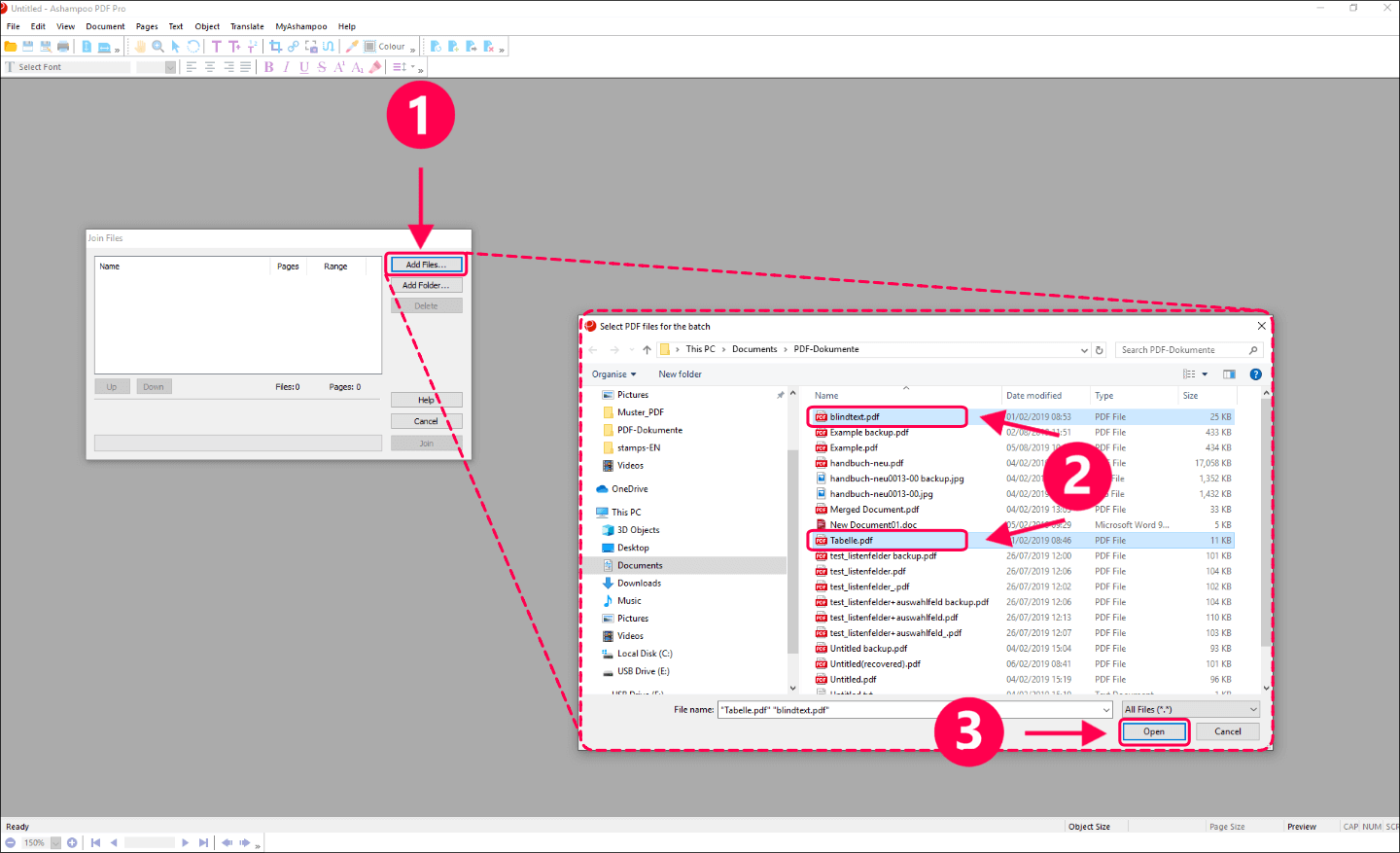 4. Specify document order
Click a document (1) and use "Up" and "Down" to rearrange it (3). The number of contained pages for each document is displayed in a separate column (2).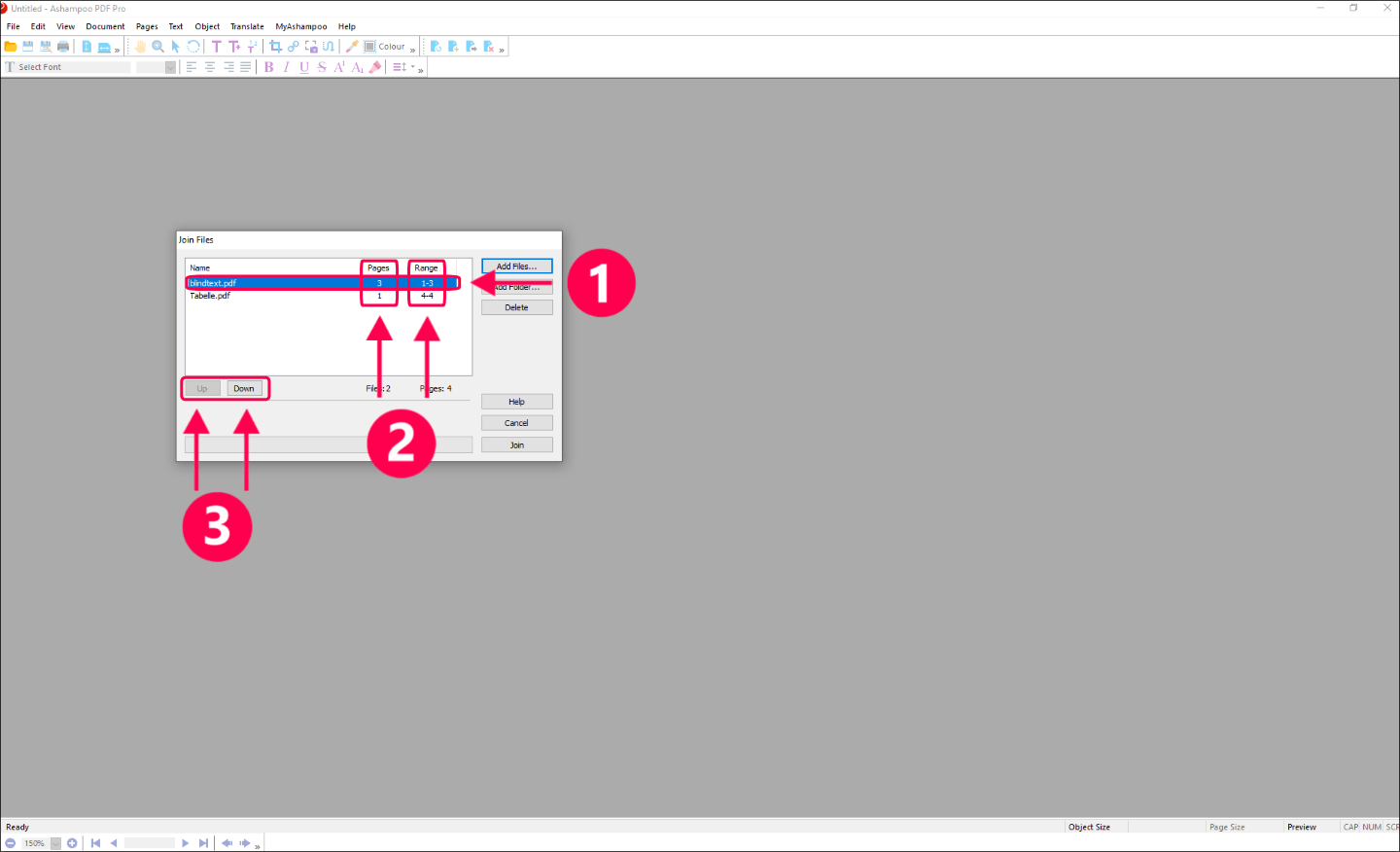 5. Join and save
Finally, click "Join" (1) and select the output location for the new document followed by "Save" (3).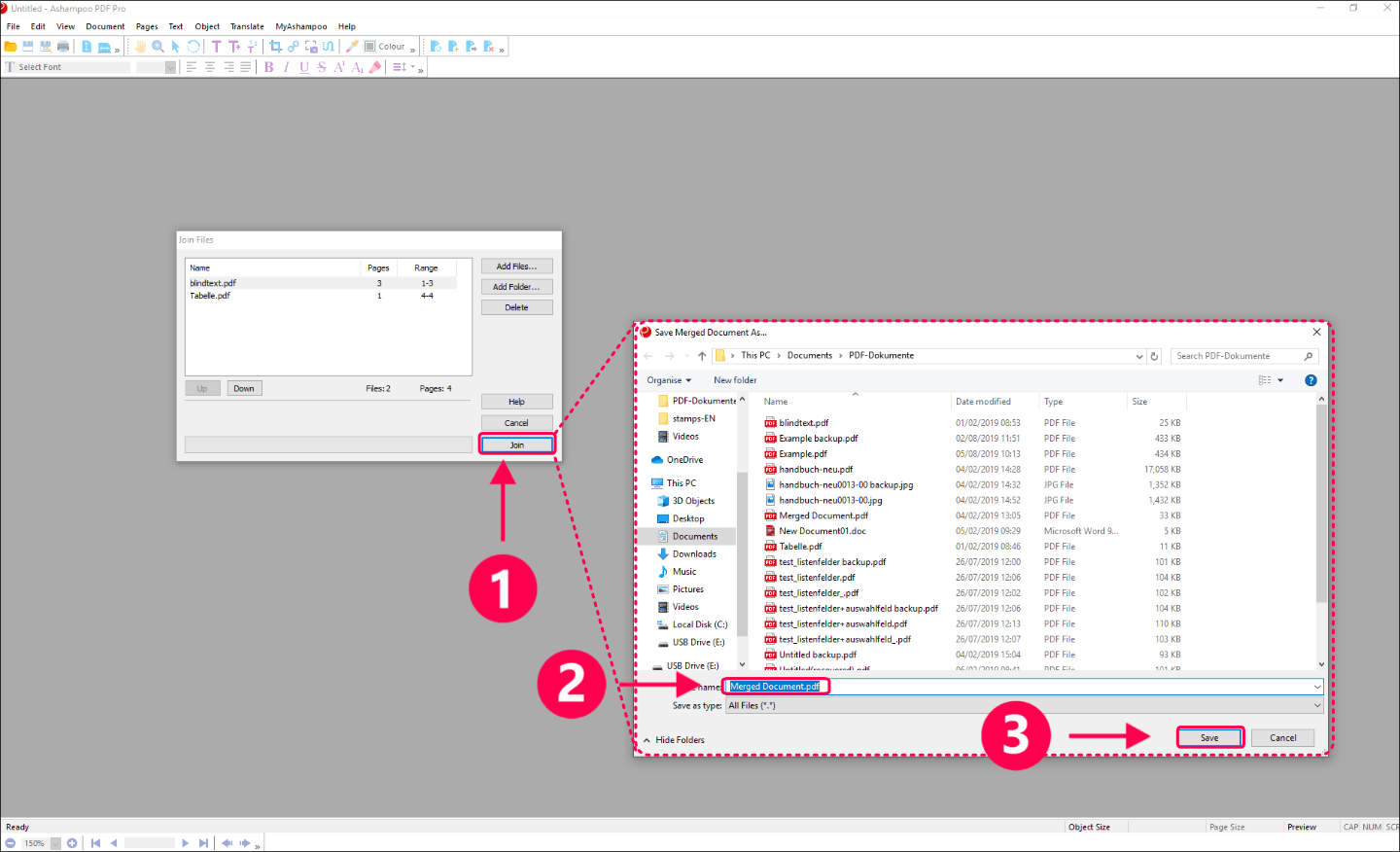 Afterwards, you'll see a confirmation with the option to open the newly created document right away (1).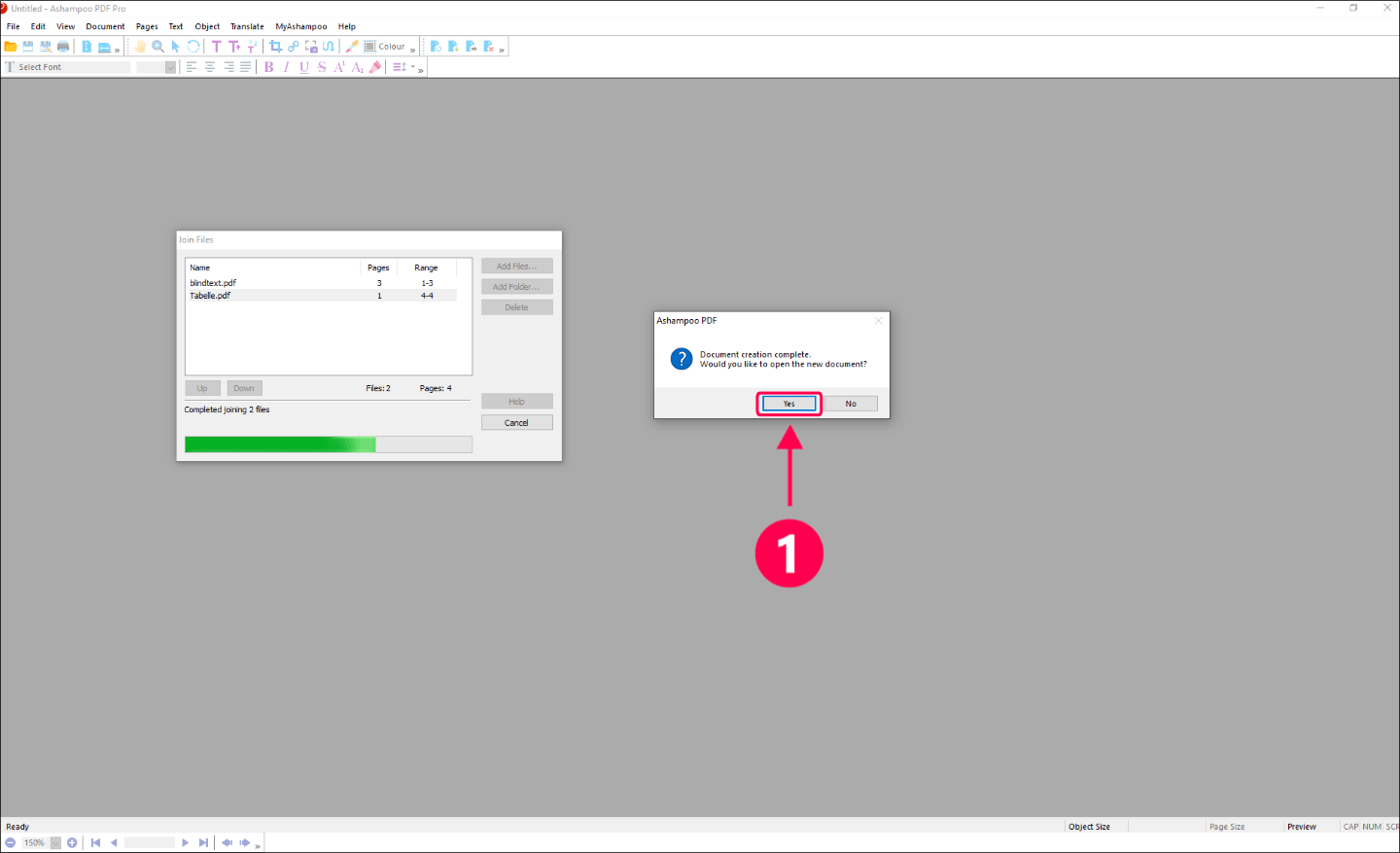 Would you also like to have a comprehensive PDF editor with OCR text recognition? Here you can try our Ashampoo PDF Pro for free. Click on the following link for more information. < Ashampoo PDF Pro >
Further instructions for Ashampoo PDF Pro 2 can be found here: