Some videos need proper cuts to really make them work. Here's how remove parts from your video in just a few steps
1. Select feature
Once launched, select "Cut commercials" (1).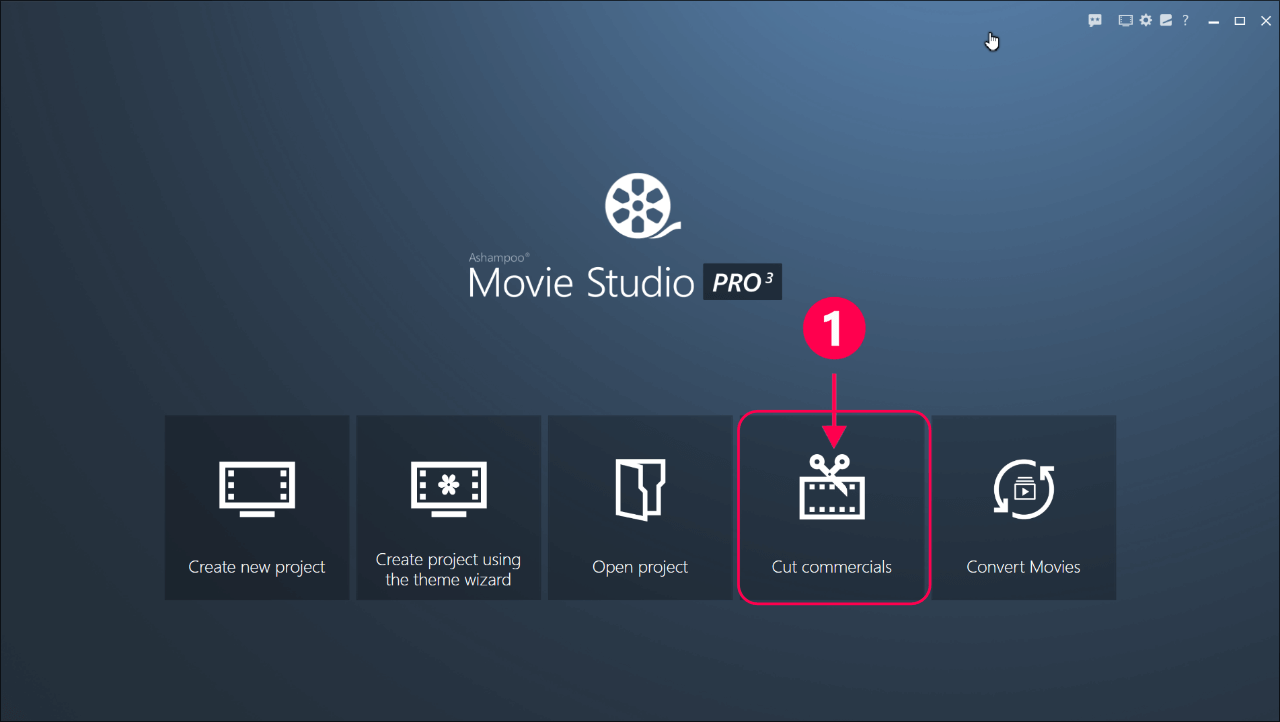 You can also access this feature through "Create new project" in which case you can skip the next step.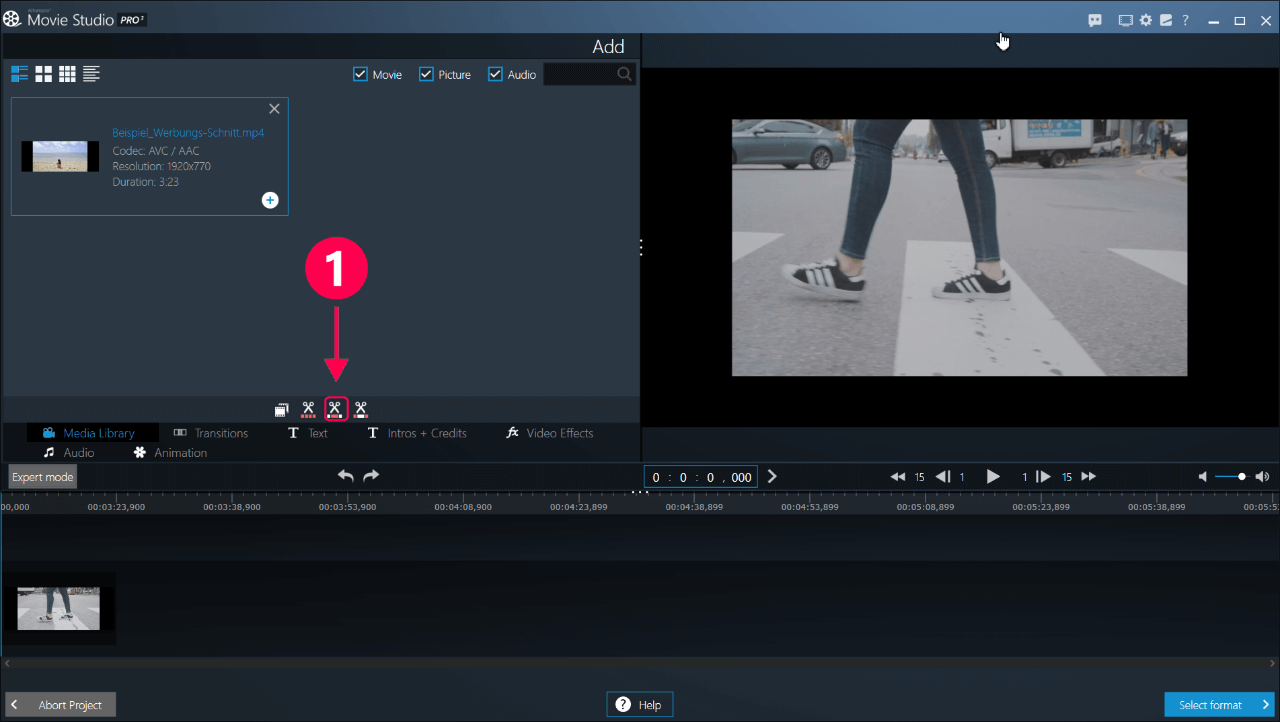 Next, select the video you wish to edit. By default, the program opens the the system-default video folder. Select your video (1) and then click "Mark cuts" (2).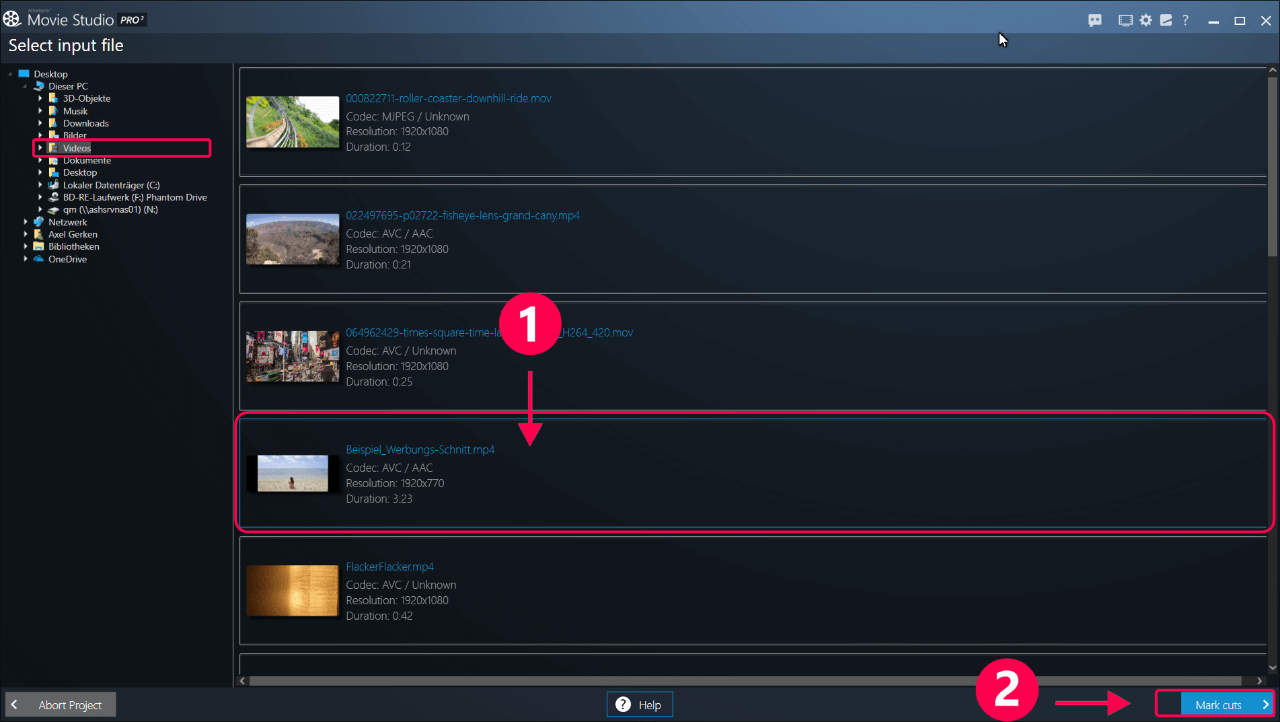 By default, the first and last 10 seconds of your video will be auto-selected. Drag the yellow markers to adjust the length of the selections (1+2).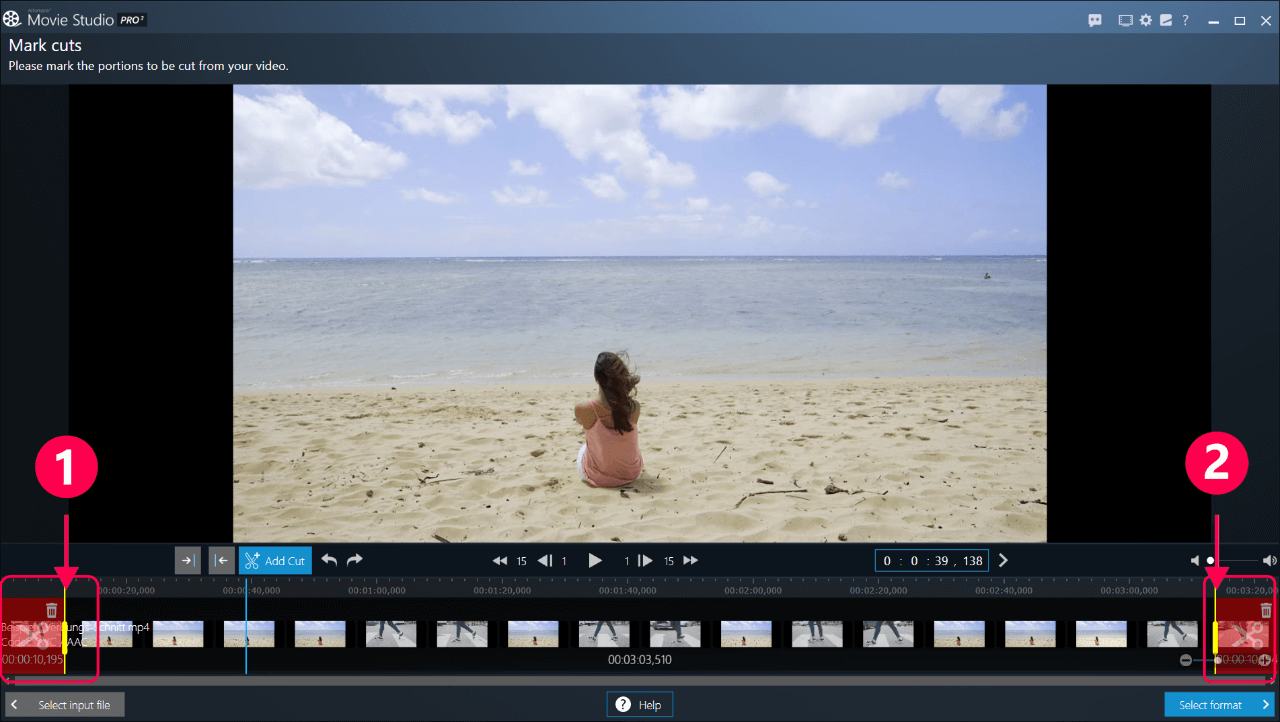 To cut out parts from the middle (it doesn't have to be an ad), left-click into the timeline to specify the beginning for the new selection with a blue marker (1). Then, click "Add cut" (2).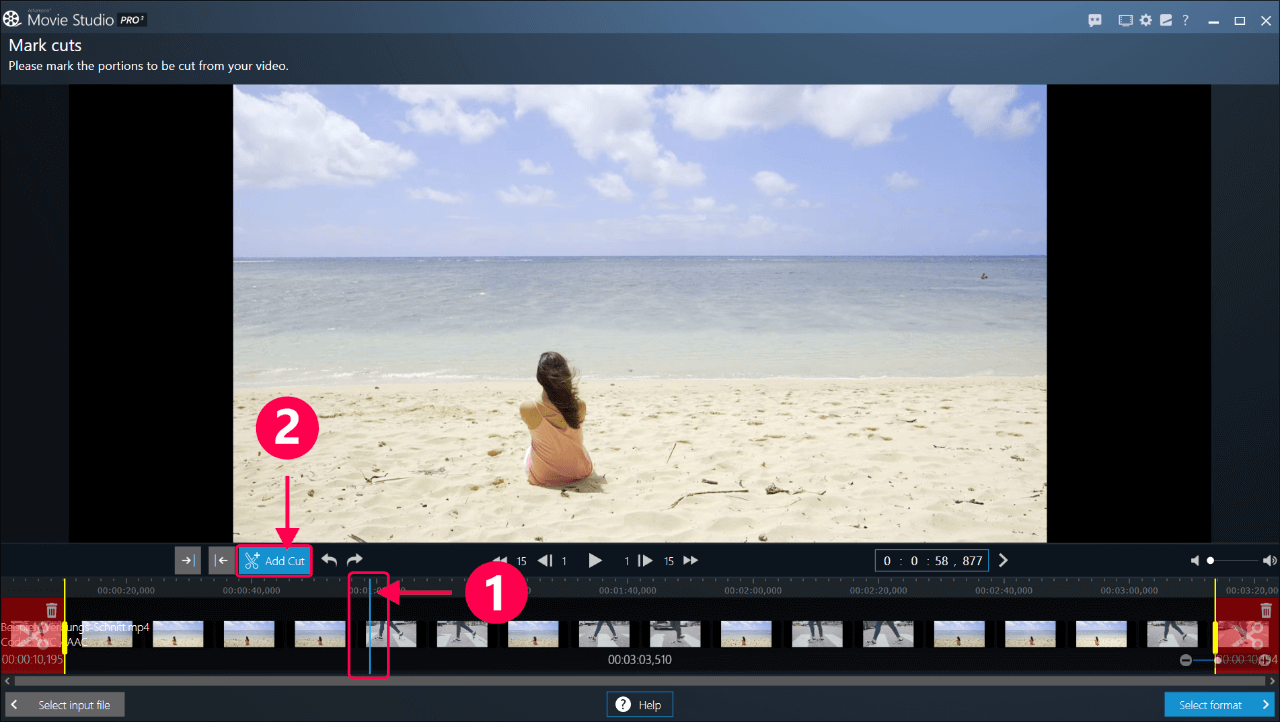 Next, drag either of the two yellow markers to further adjust the beginning/end of your selection (1). You can also make fine-adjustments by first clicking either of the markers (2) and then using the navigation buttons to move it backward/forward by 1 or 15 frames (3+4).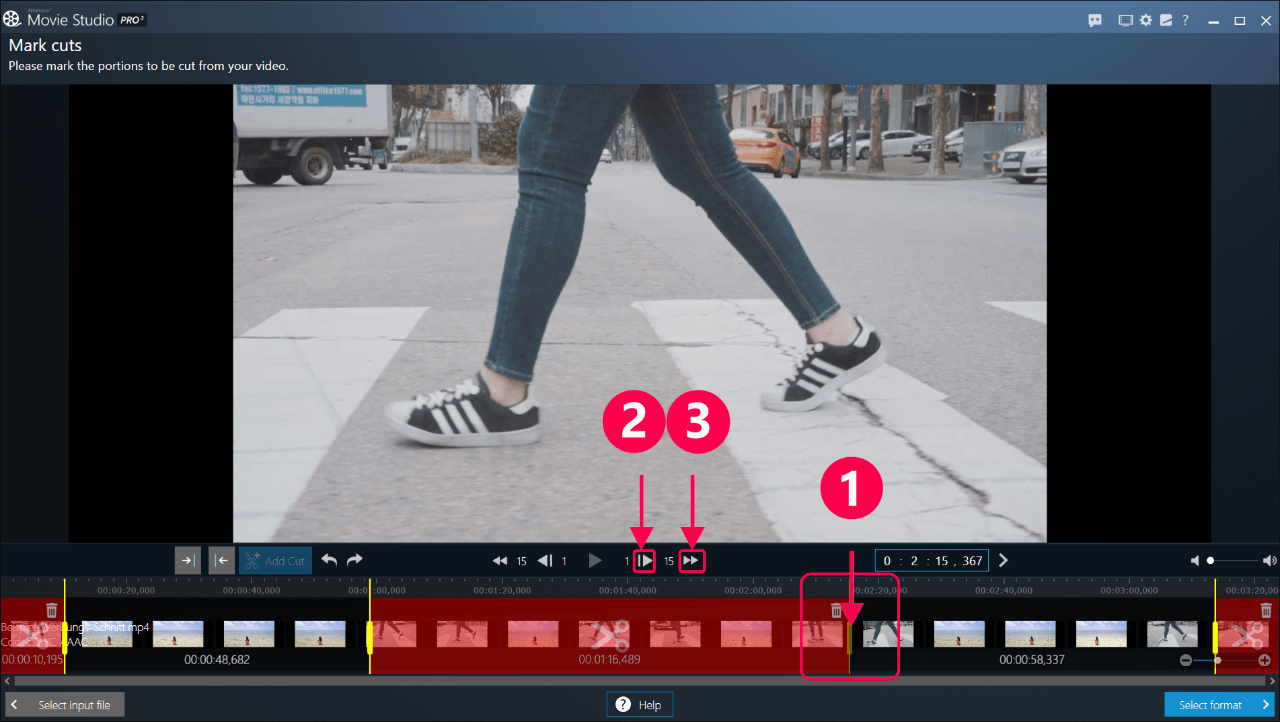 Once you're done marking portions of your video for removal, click "Select format" (1).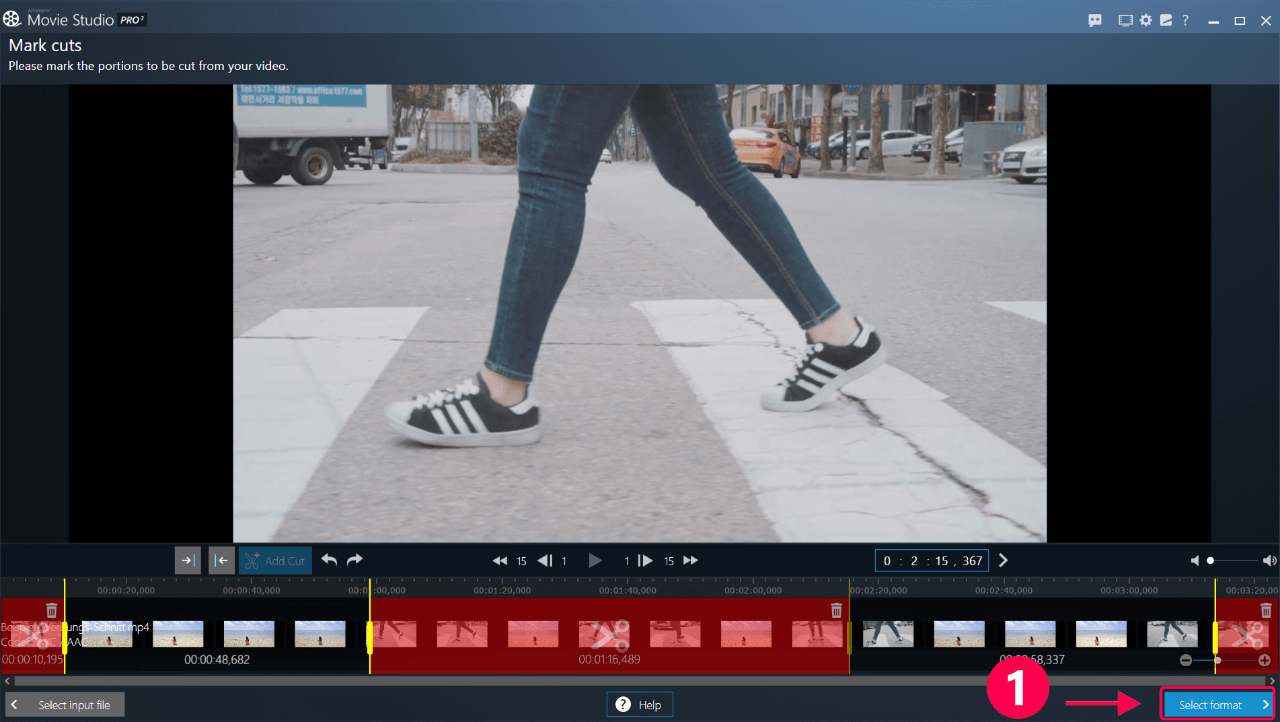 5. Video format selection
You can either directly select one of the supported output formats (1+2) or pick the device your video will likely be played on. The program can also burn your video to DVD/Blu-ray or prepare it for uploading to common online portals. Click "Select quality" to proceed (3).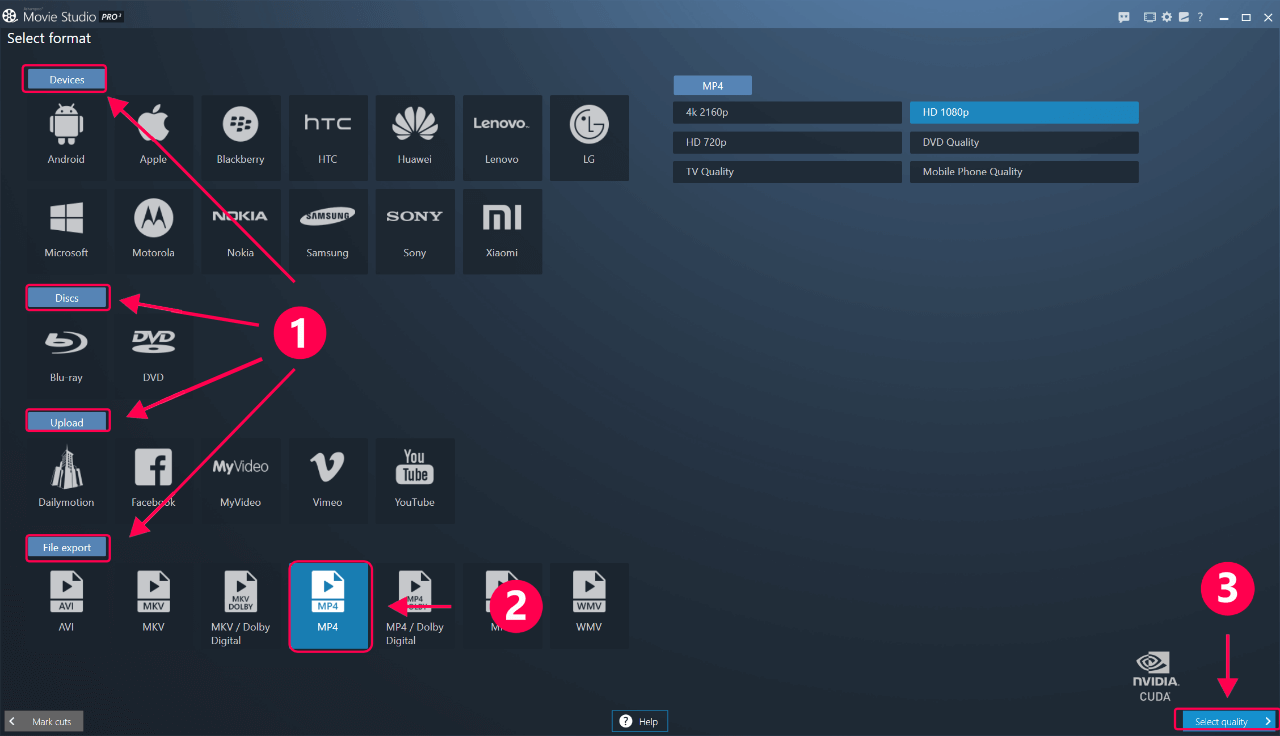 Next, select the output quality for your video. The higher the quality, the bigger the file size. Move the slider to adjust the quality (1) and use the preview to check your setting. Then, click "Select target".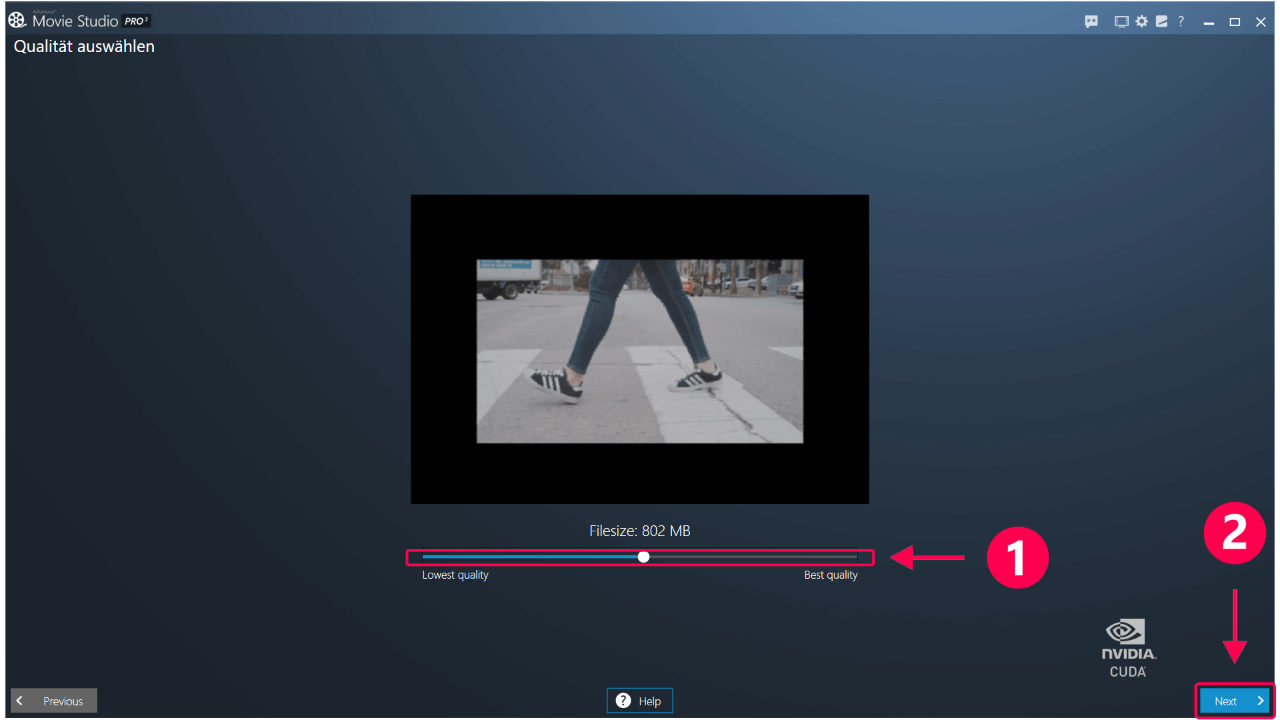 Finally, select a file name and output location (1) and click "Produce project" to render your video (2).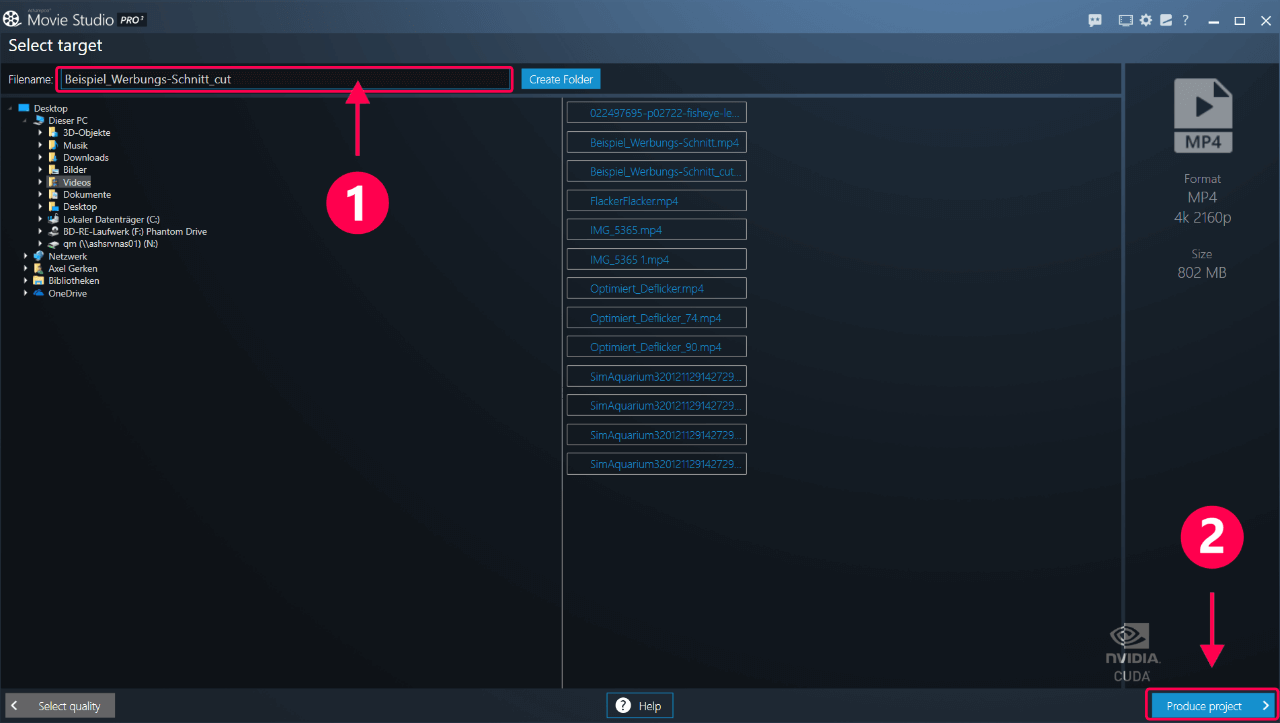 Would you like to cut your videos with Ashampoo Movie Studio Pro here you can try our program <Ashampoo Movie Studio Pro 3>