1. Run command prompt as administrator
Enter "cmd" into the search box (1). Then, right-click "Command Prompt" (2) and select "Run as administrator" (3).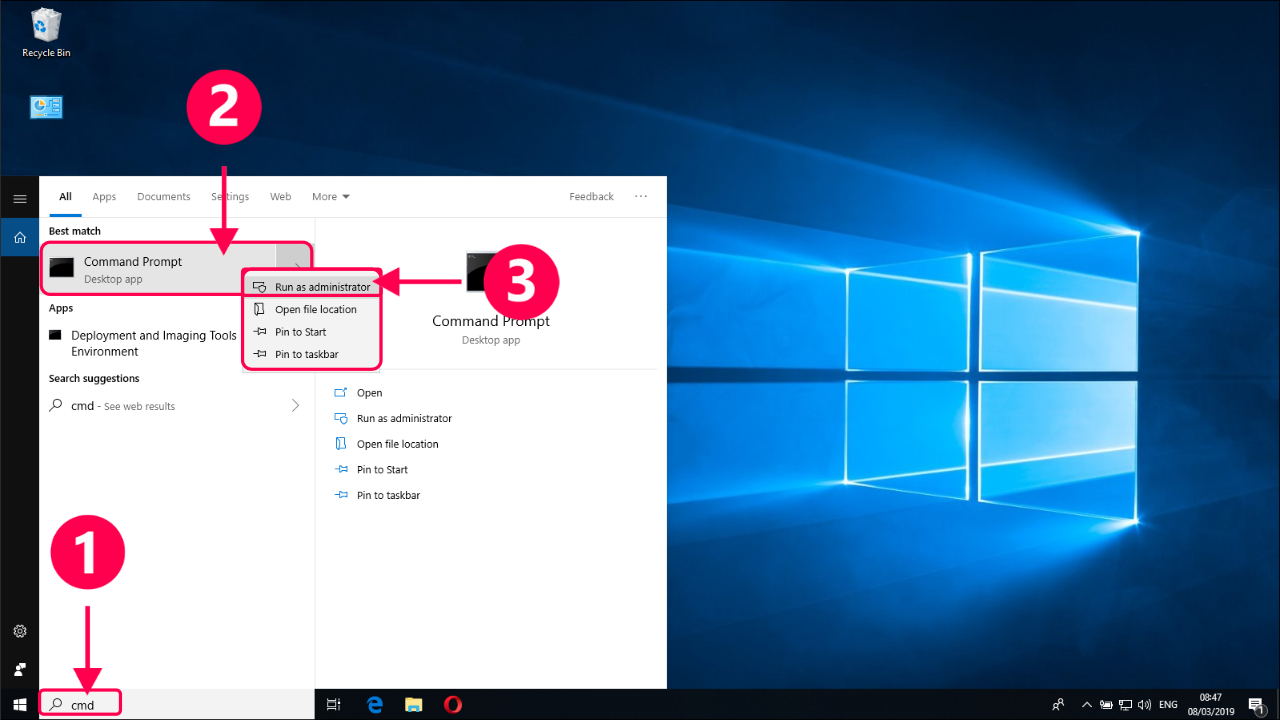 2. Input CHKDSK command
Next, type "chkdsk D: /F/R" into the console (1). "D:" stands for the drive to be inspected.
/F fixes errors automatically
/R scans for corrupt sectors and recovers readable data
Hit [Enter] to run the scan, and repair, if selected. Once complete, you'll see a brief summary.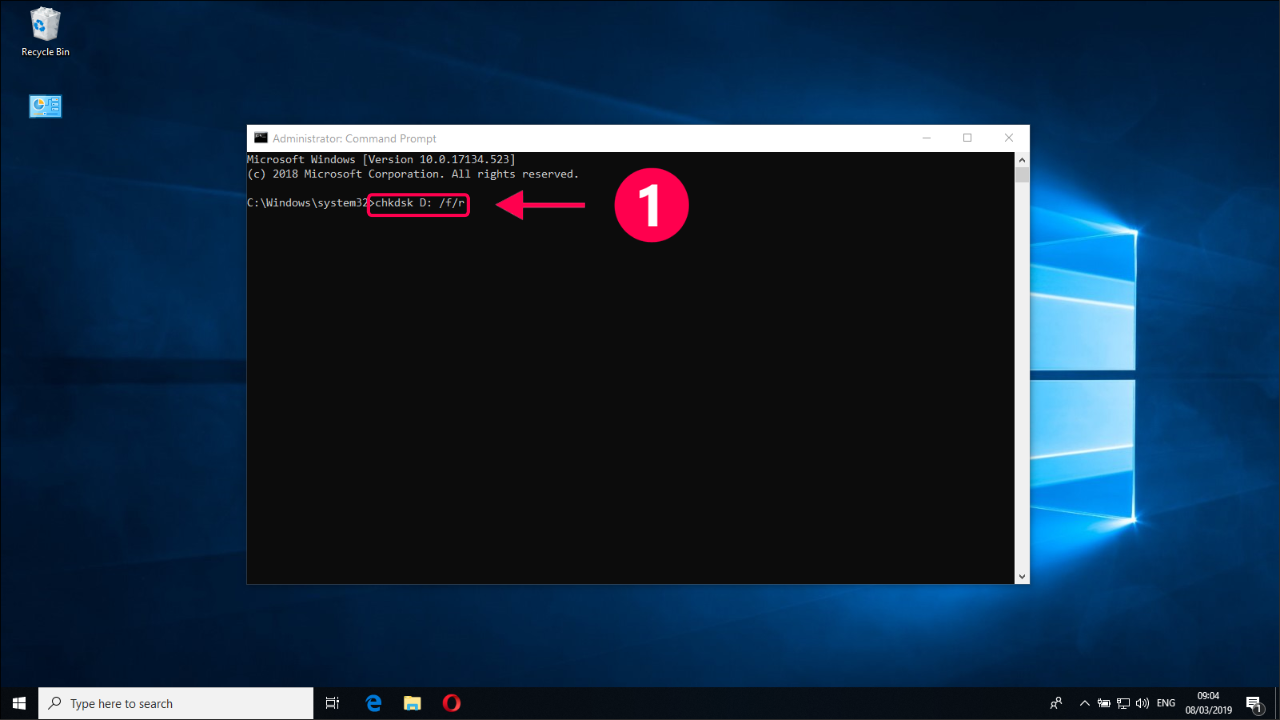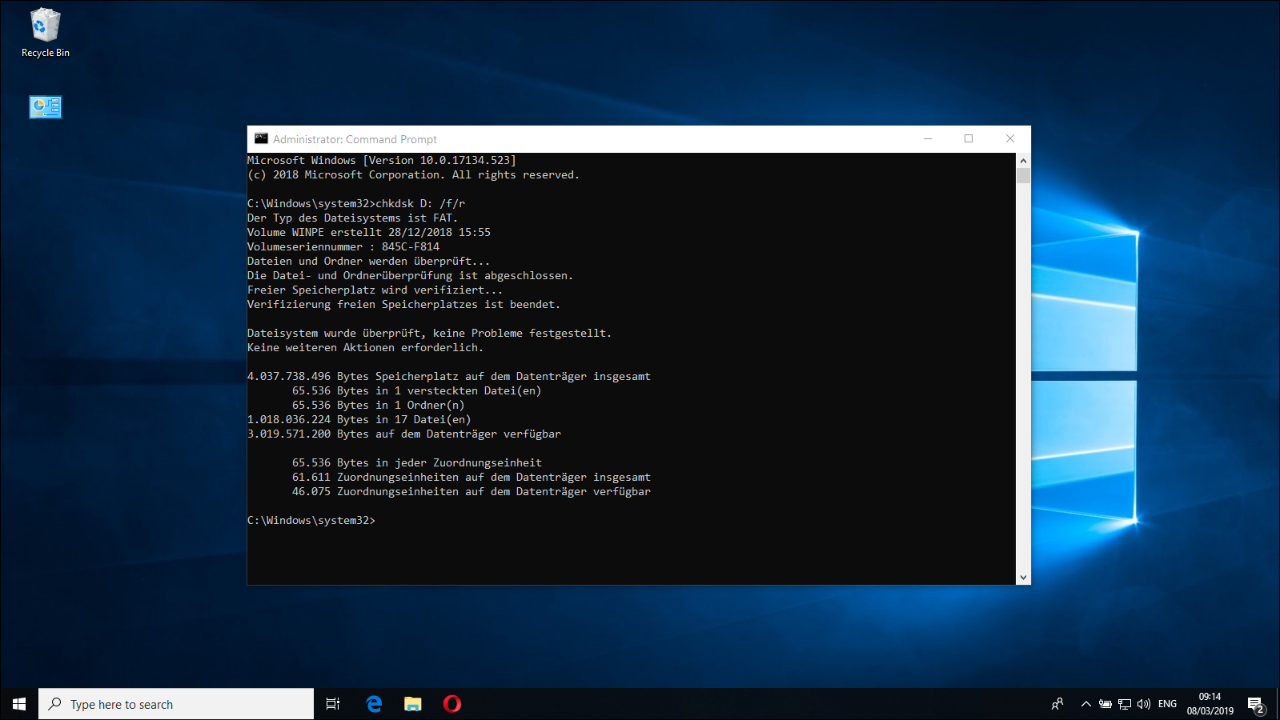 Depending on the selected drive, you may have to reboot your system to run the scan.