Footage shot with action cams tends to feel jittery, taking away from the thrill of, say, an exciting sky dive or drone flight. Here's how to stabilize shaky footage and enhance quality in three easy steps.

1. Add video
Simply drag your video from Windows Explorer (1) into the program window (2) to import it.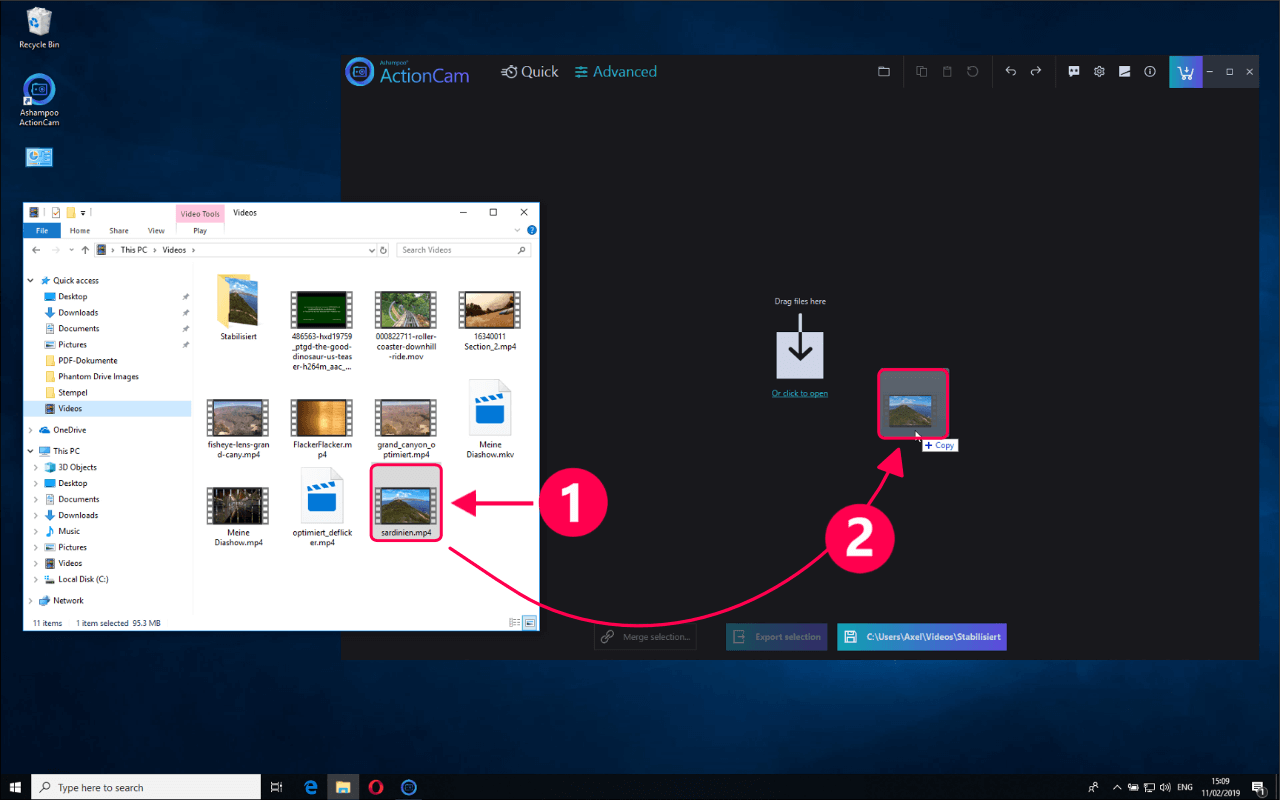 By default, Ashampoo ActionCam launches in "Quick" mode (1). This mode offers the fastest route to video optimization.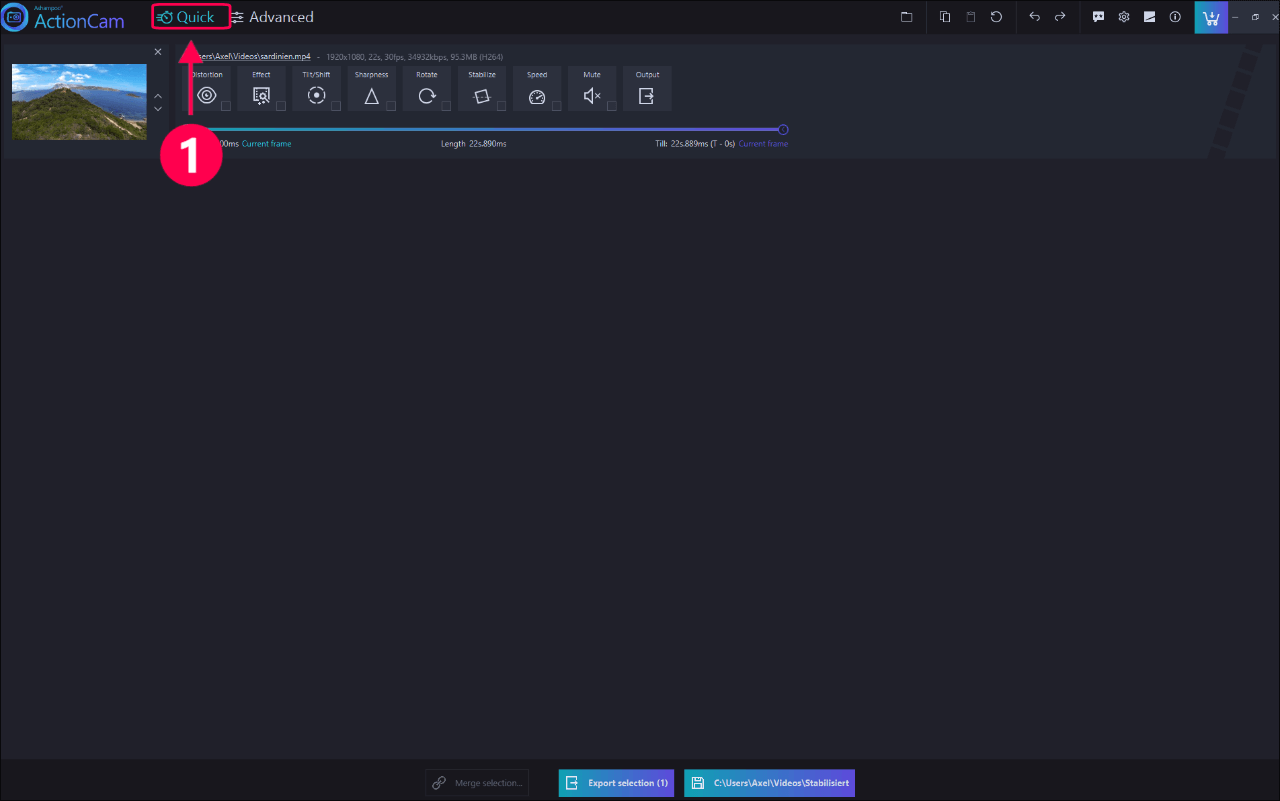 2. Stabilize and sharpen
Next, select "Stabilize" (1) to apply auto-stabilization to your video. We recommend you also enable "Sharpness" (2) to better bring out the details in your footage.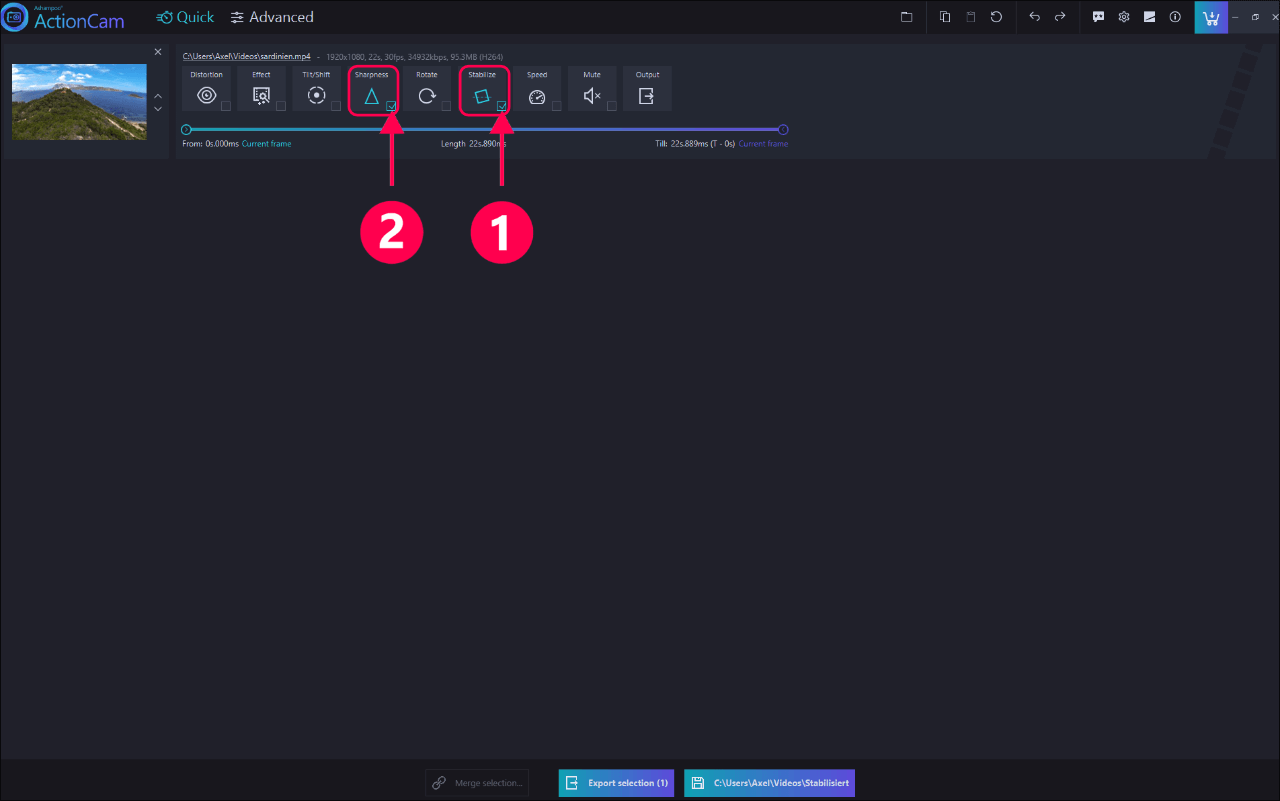 3. Cut and export
If needed, you can now trim your video. The integrated preview (1) will help you find the right position for your cut. Simply pause and click "Current frame" (2) either behind "From" or "Till" to adjust the beginning or end of your video to the currently visible frame. Finally, click "Export selection" (3) to render your selection to a file.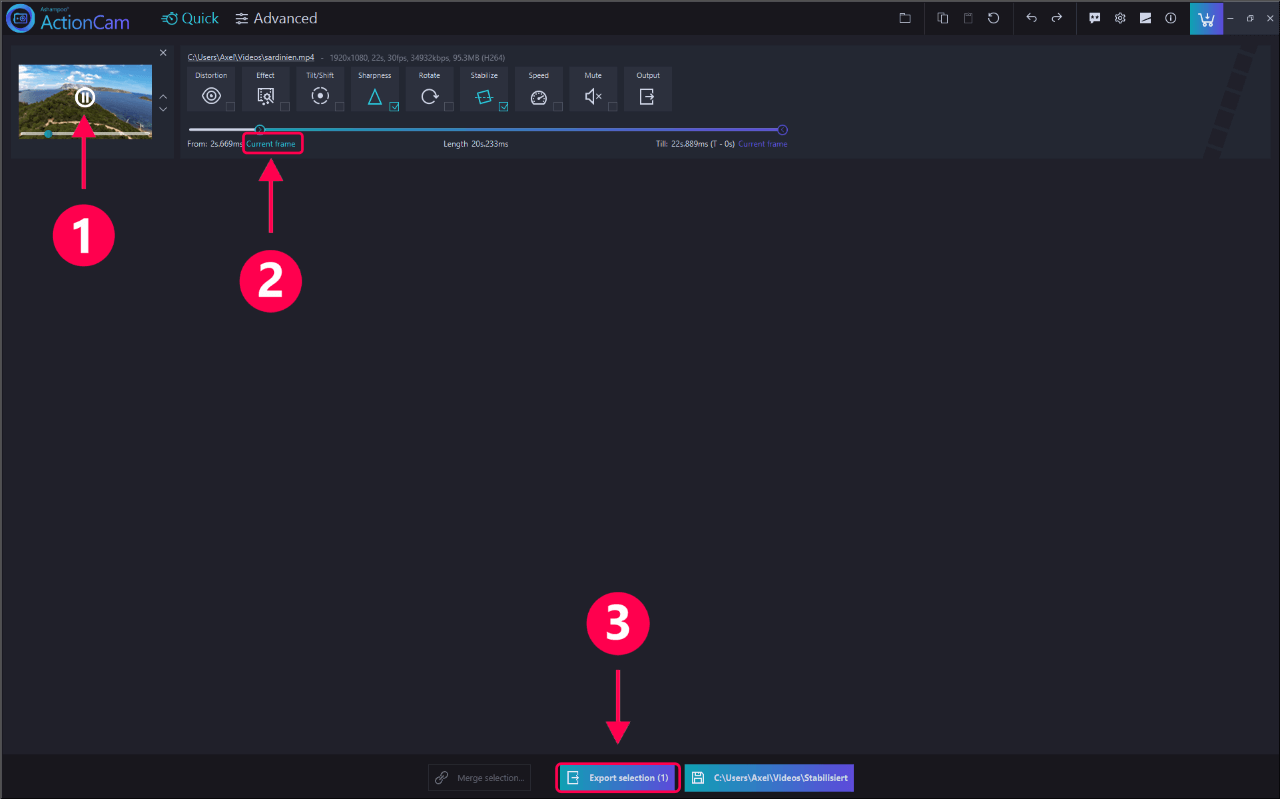 Depending on the length of your video and the specs of your PC, this process can take a while.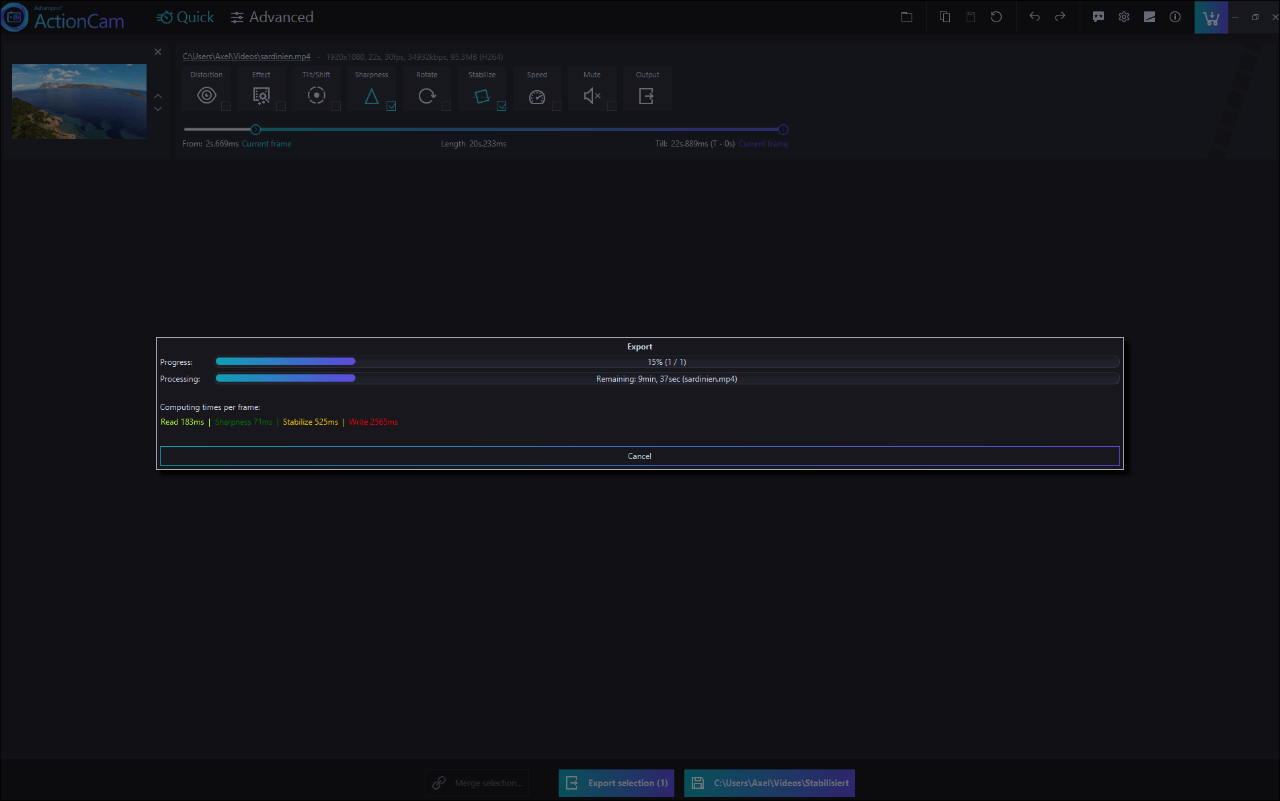 4. Merge individual videos into one
You can also optimize several individual clips in one go and merge them into a single file afterwards. Simply add the required files and select the desired optimization features for each one (1). Then, hit Ctrl + A to select them all and click "Merge selection" (2). You can then adjust parameters like quality and frame rate. When you're done, click "Export" to render your selection to a single file. Naturally, you can also use this feature to just stitch individual clips together without optimizing them.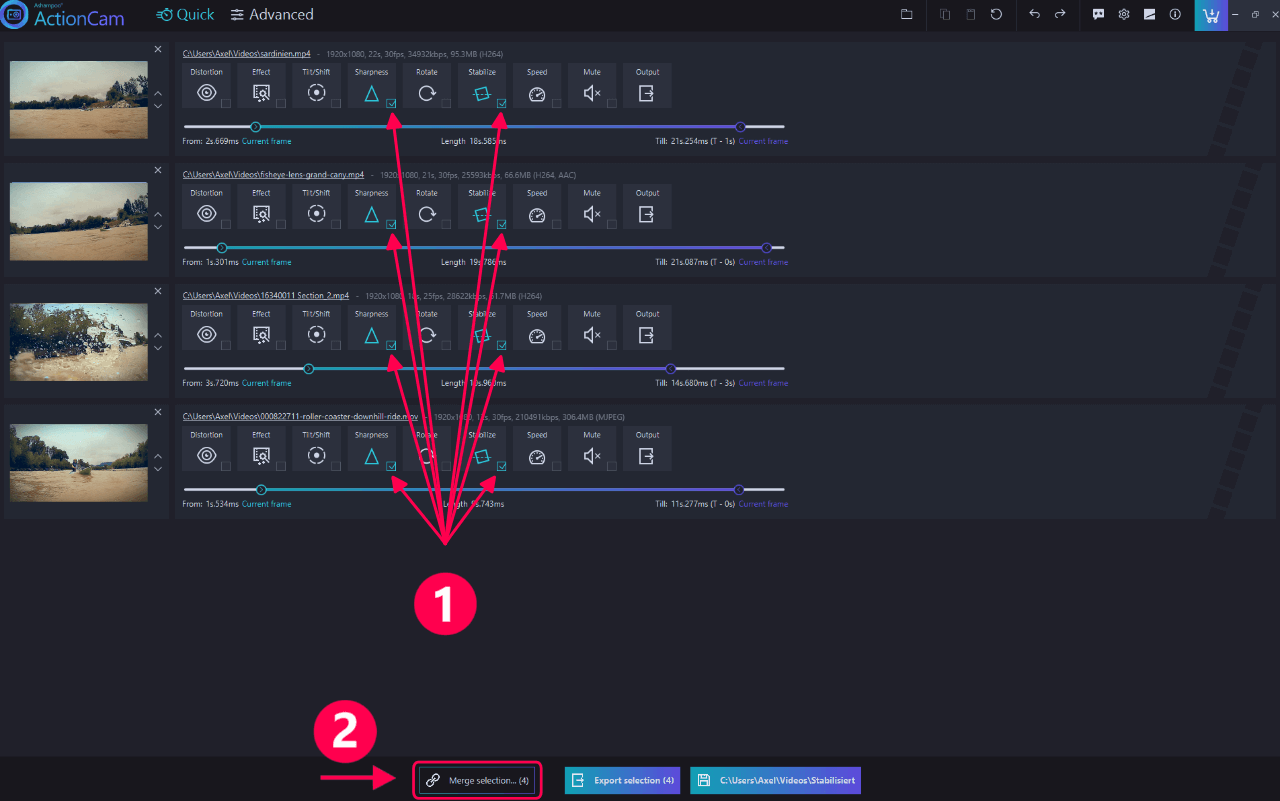 If you would also like to remove the camera shake from your action video, you can try our program Ashampoo ActionCam for free here < Ashampoo ActionCam >