1. Run program
Once launched, the current telemetry blocking status is visualized (1) and presented as a figure (2).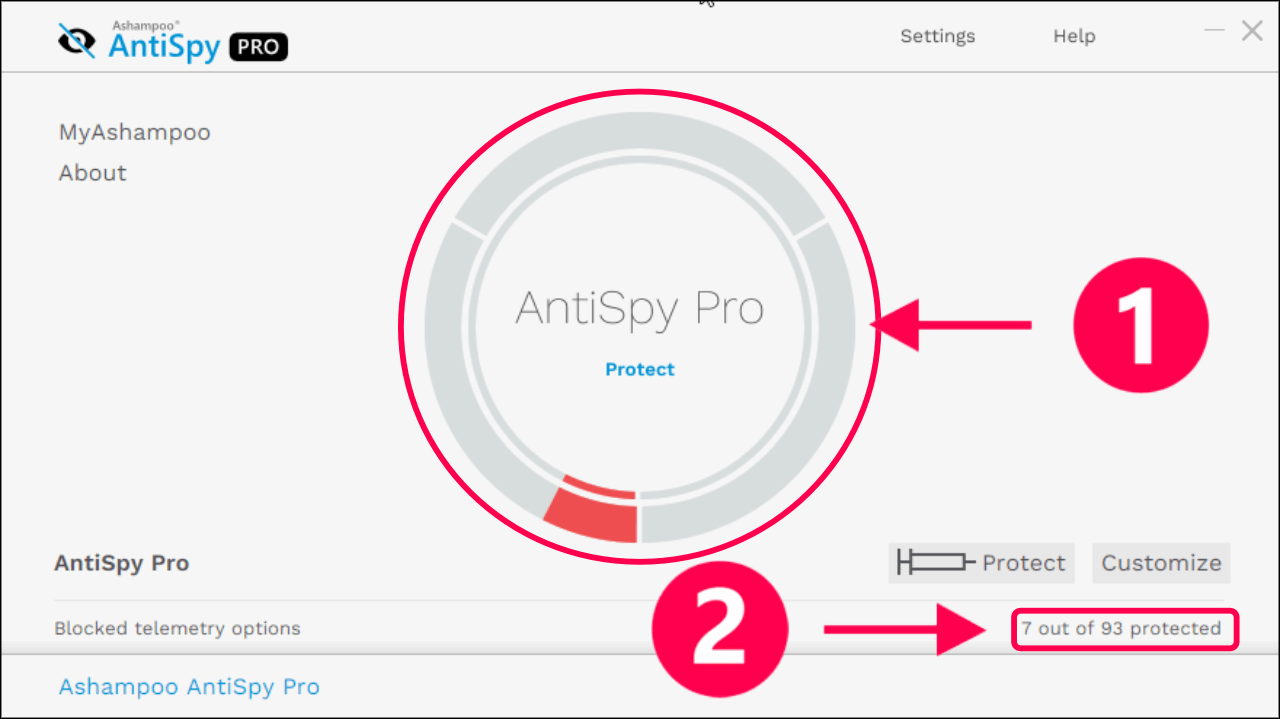 2. Protect your system
Click the large round button to immunize your system (1).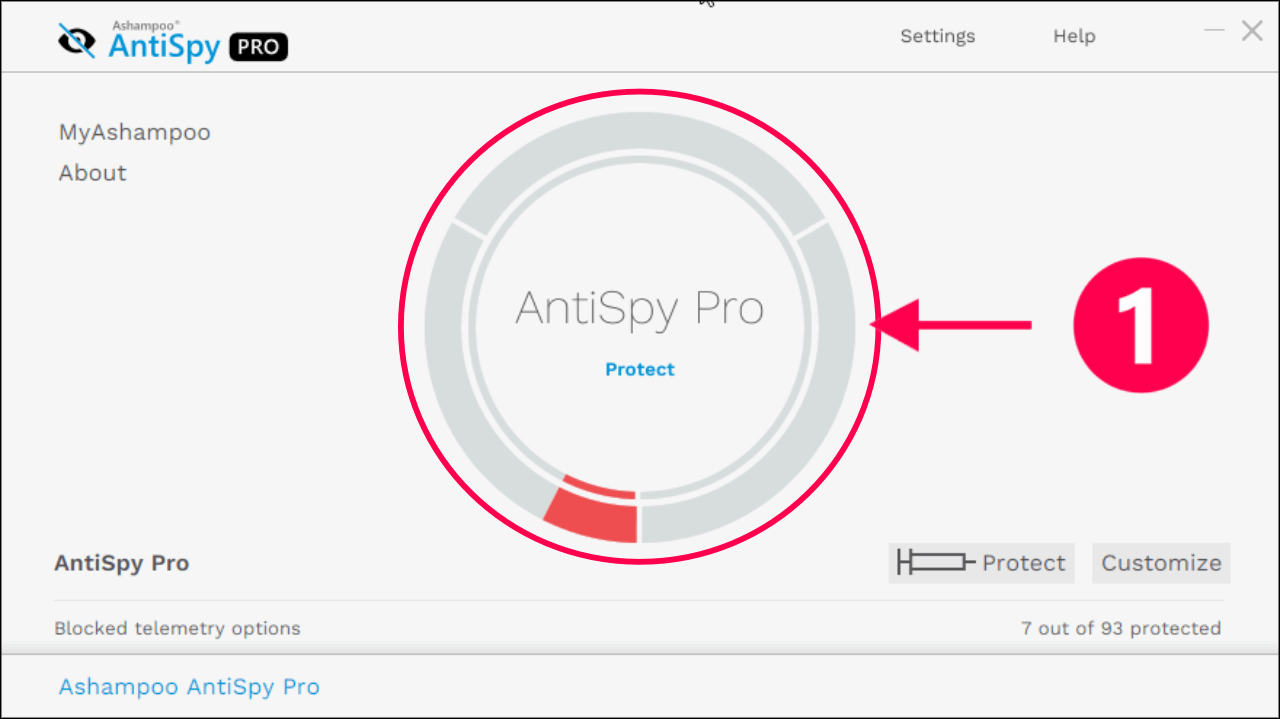 3. Data and privacy protection established
Once your system has been immunized, you may make fine adjustments by clicking "Blocked telemetry options" (1).


4. Custom settings
Look for the specific service (here: Google Analytics) and click "Block" to disable its telemetry (1).