1. Open Excel document
Select the "File" menu (1). Then, click "Open" (2).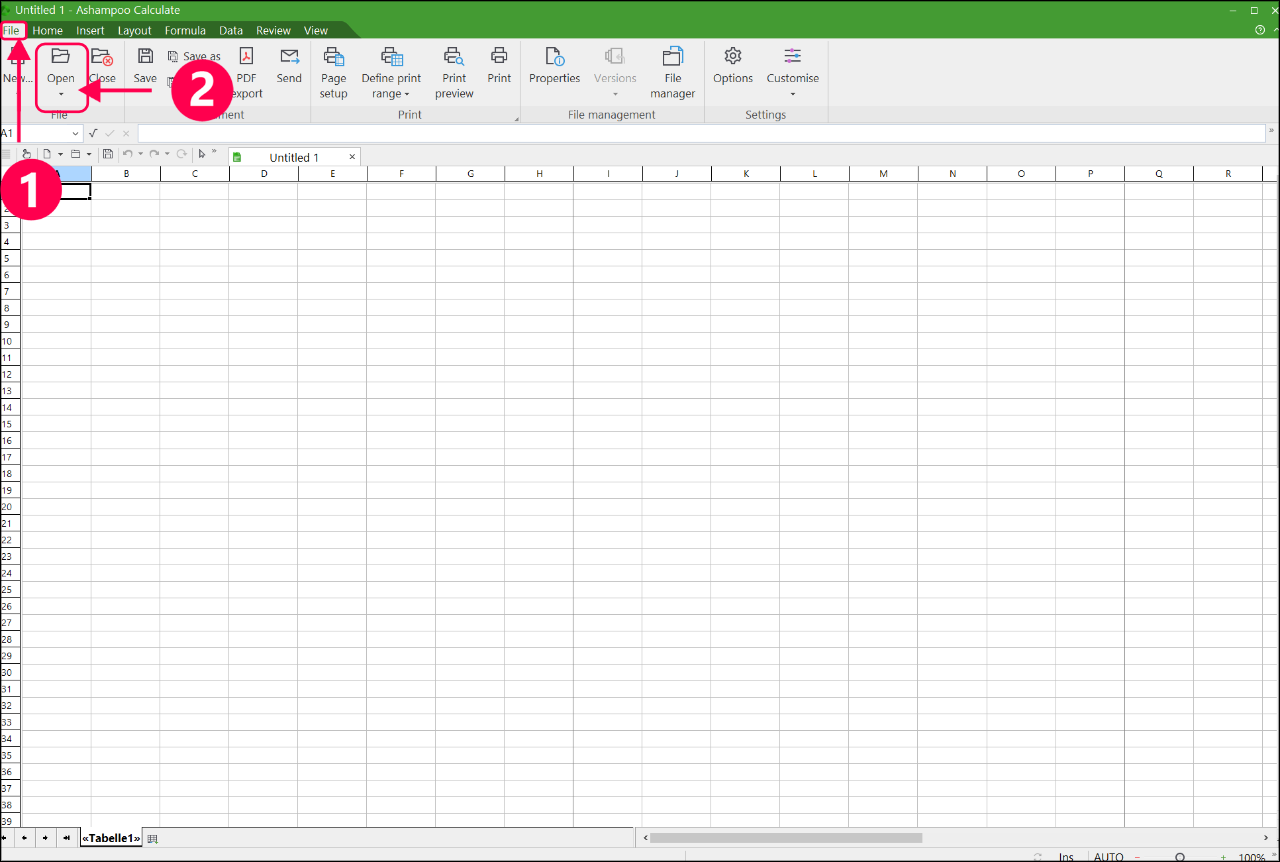 2. Select Excel document
The default file type filter displays all documents recognized as text files (1). Simply click to select your Excel document (2). Click "Open" to load it without conversion. Note the live preview that gives you an impression of what your document will look like (3).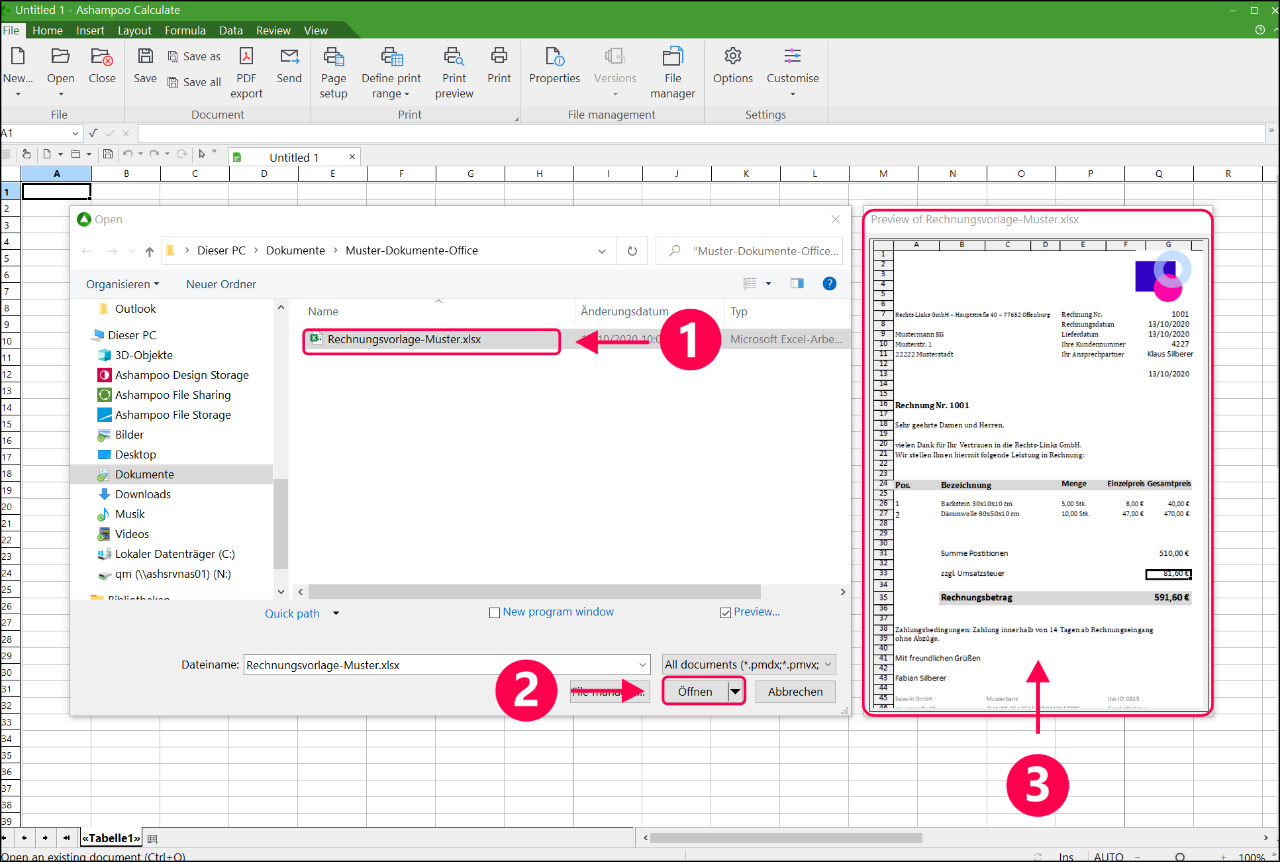 3. Edit table, chart or calculation
You can now edit the document through Calculate which is part of Ashampoo Office 8.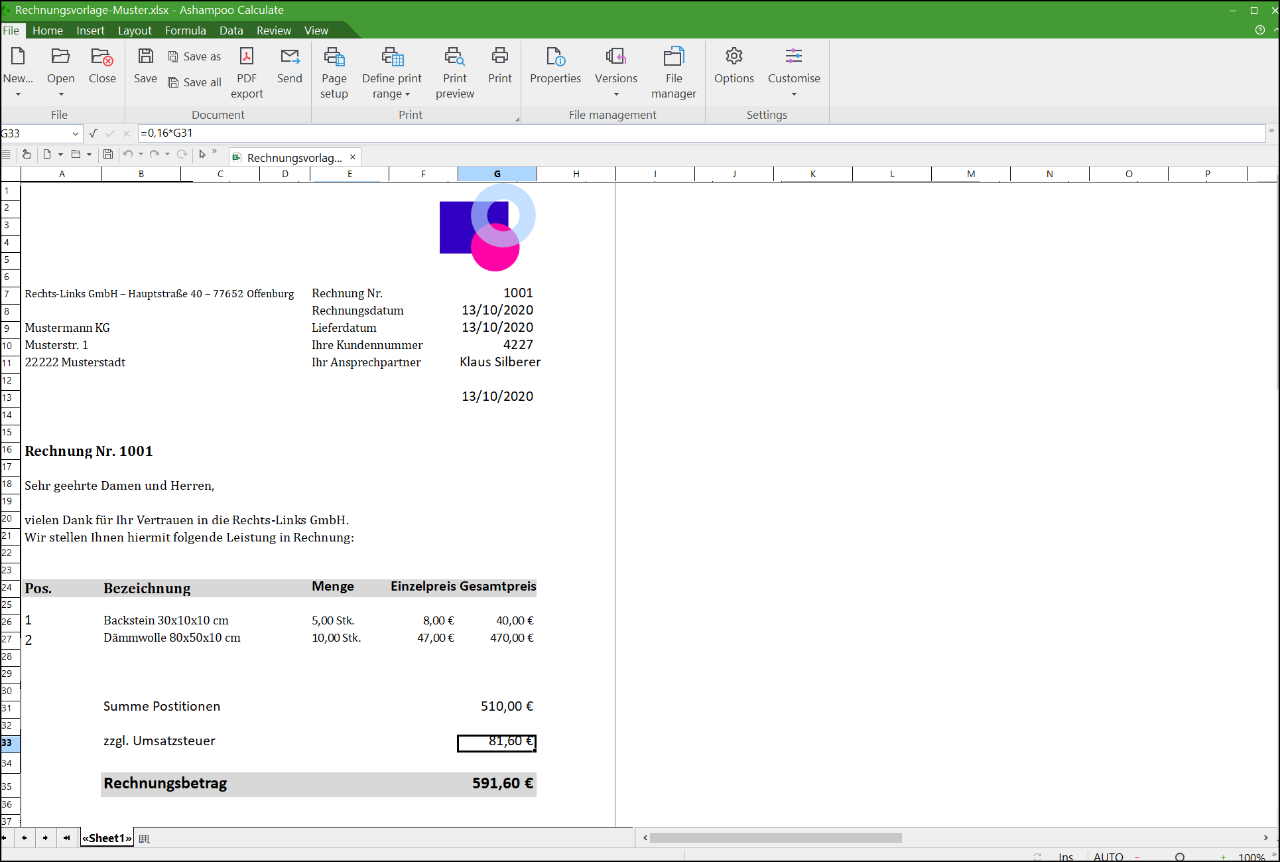 4. Select file type
Click the "File" menu (1). Then, click "Save As" (2). Click "File type" to bring up the list of supported document formats (4). Select "Microsoft Excel 2016-2019 (*.xlsx)" (4).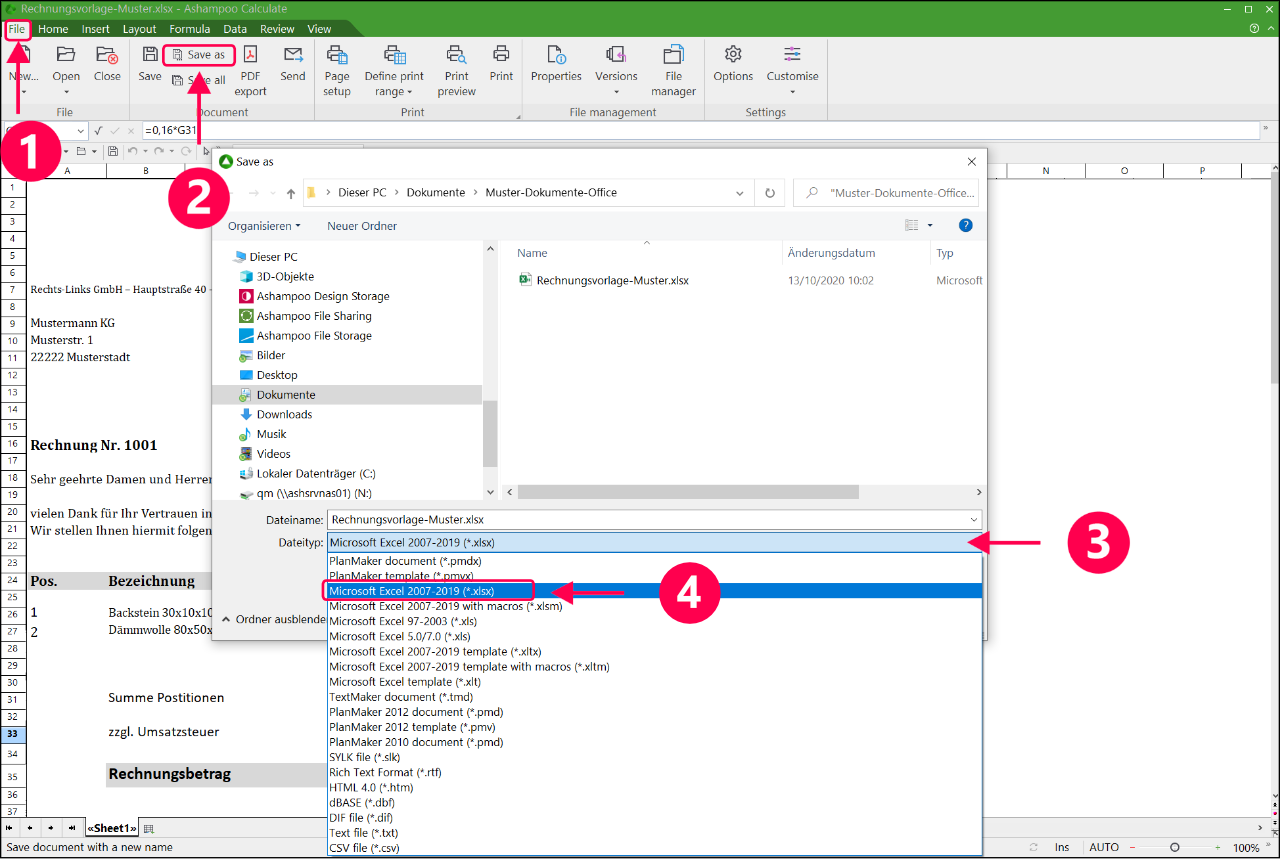 5. Save Excel document
You'll now be prompted to specify a file name (1). Then, click "Save" (2). Your file will then be saved in Microsoft Excel's XLSX format.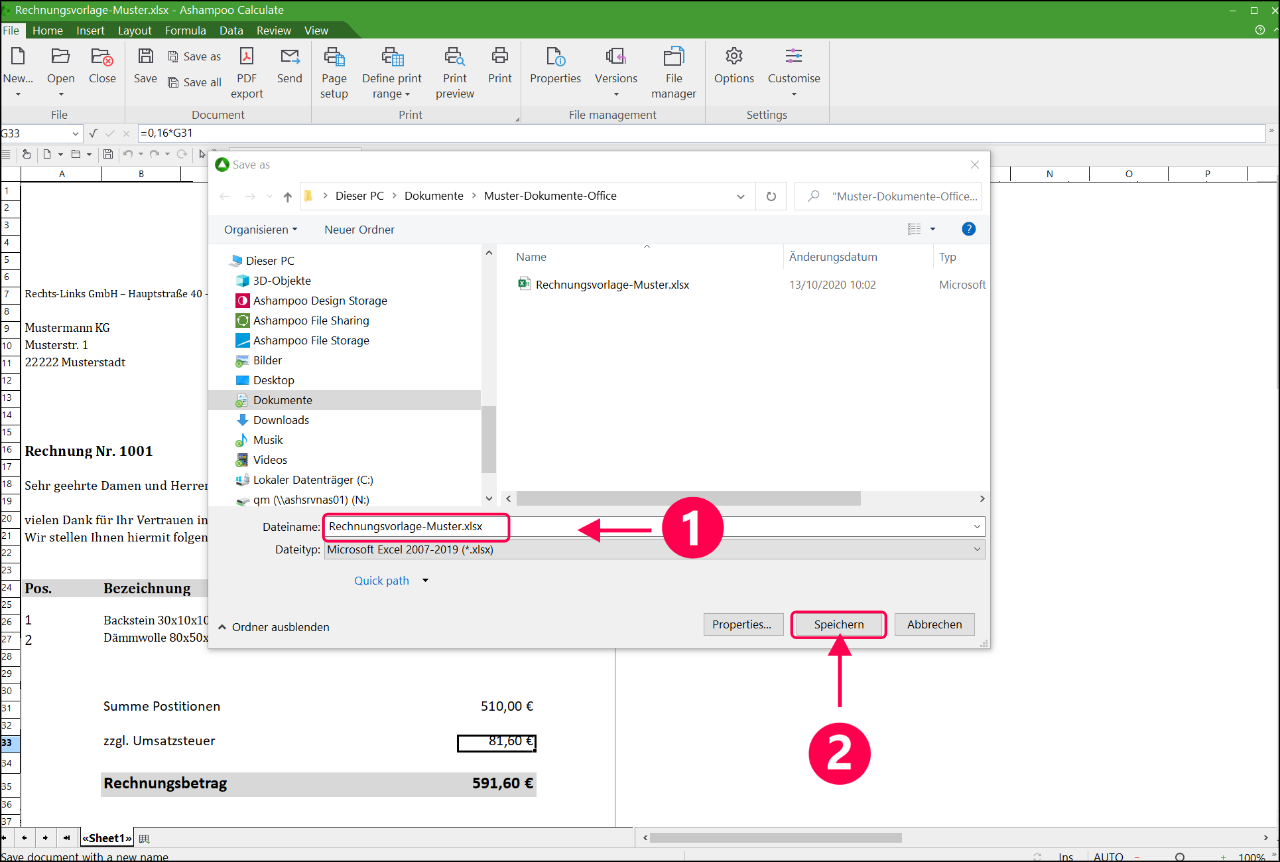 Would you like to edit your Excel sheets with an alternative to Microsoft Office or Open Office? Here you can test our alternative to the office software for free <Ashampoo Office 8>