Undetected hard disk errors can cause a lot of trouble. Here's how to check your drive for errors and repair them.
1. Select drive
First, select the drive you wish to scan for errors. Open Windows Explorer and click "This PC" (1). You'll then see a list of connected drives and devices. Right-click the drive (2) and select "Properties" (3) to display its properties.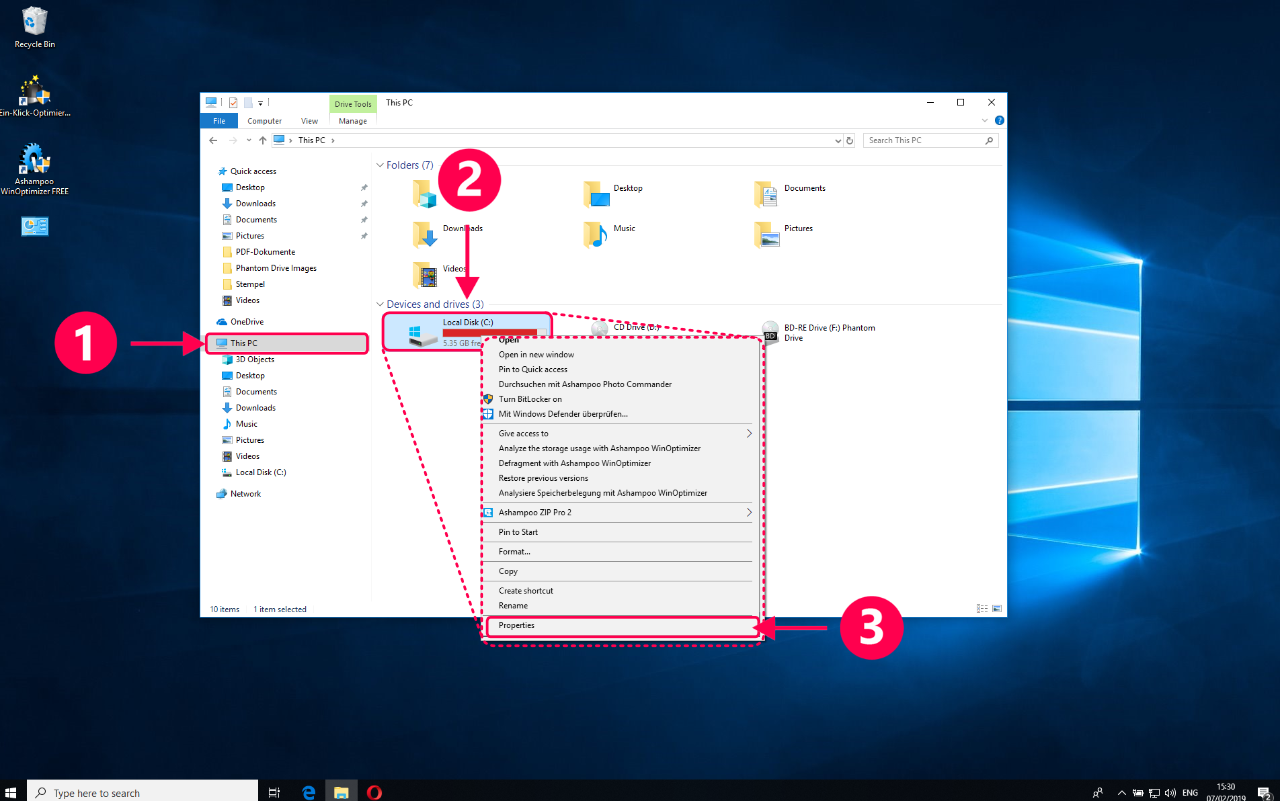 2. Run scan
Next, select "Tools" (1) and click "Check" (2). Then, click "Scan drive" (3). You'll be notified in case the scan finds errors and given the option to attempt a repair and you can continue working while the scan is running.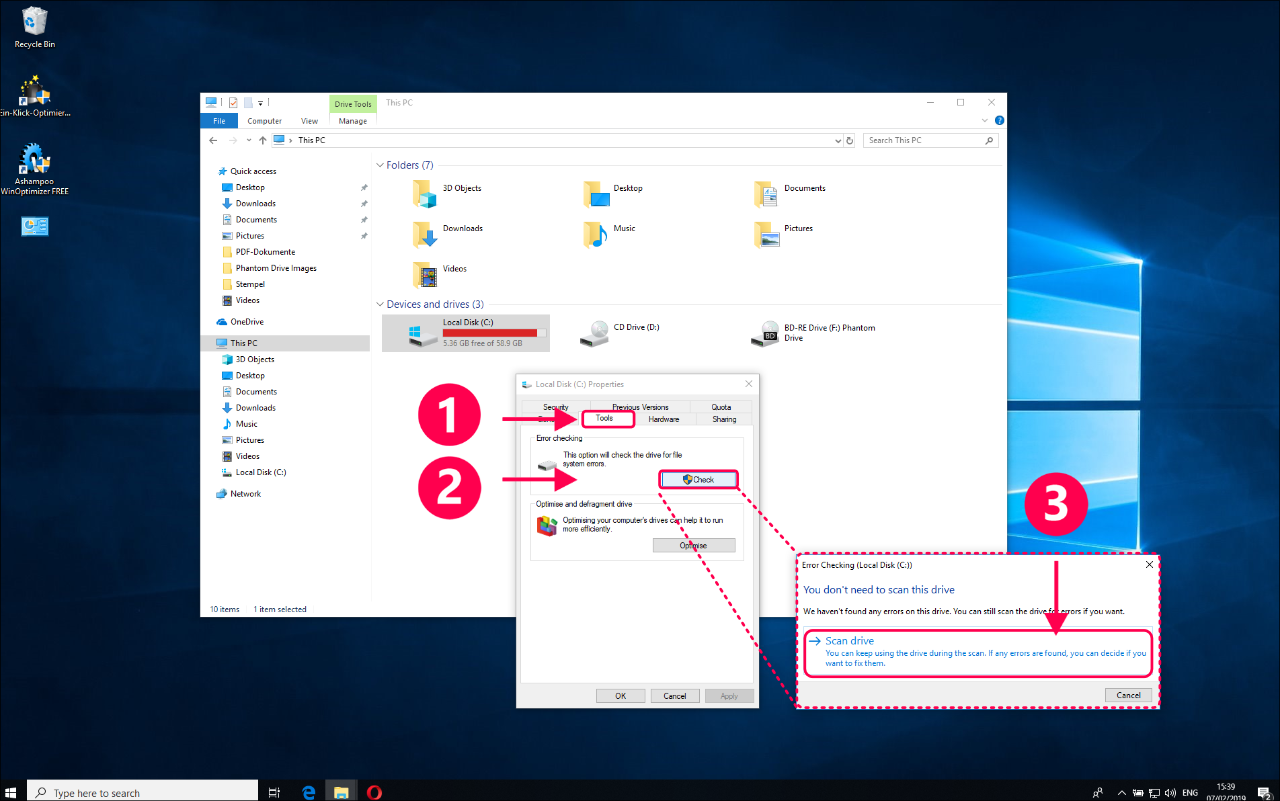 3. Error report
On completion, you'll see a report with details on any issues found.