Windows 10 allows you to switch to a different theme pack and thereby alter the look and feel of the OS. Theme packs include images, colors and sounds that help you personalize your experience and Microsoft provides numerous of them for free. Here's how to apply them.
1. Open personalization settings
Instead of taking the long way round, i.e. Windows logo > Settings > Personalization (1), right-click the desktop and select "Personalize" (2).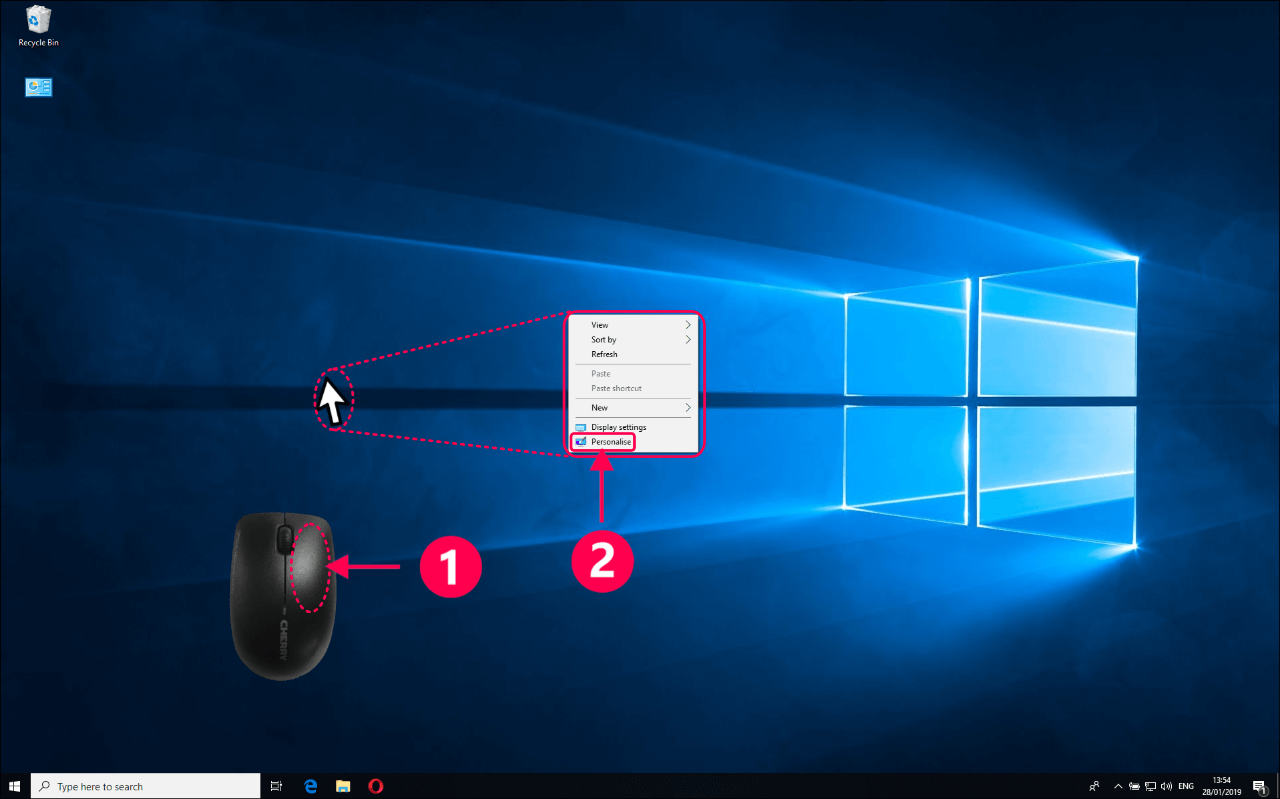 2. Access themes
Then, click "Themes" (1). The preview at the top displays the currently used design, "Windows" in my case (2). Additionally available designs are listed at the bottom (3).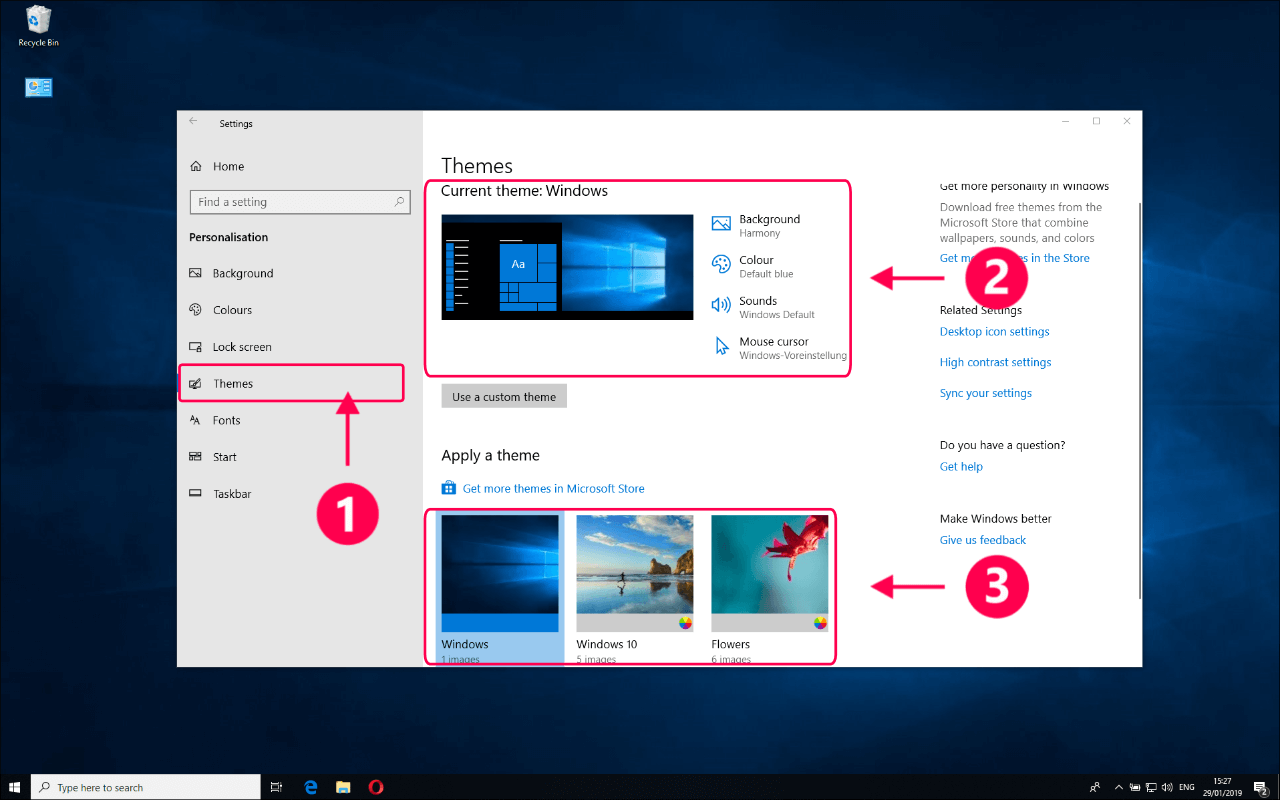 3. Customize desktop design
Click one of the themes (1) to apply it to your desktop, modifying background image, colors, sounds and mouse pointer in the process (2). Themes also affect the tiles present in the start menu (3). That's it, no need for any additional actions. Click the X to close the window.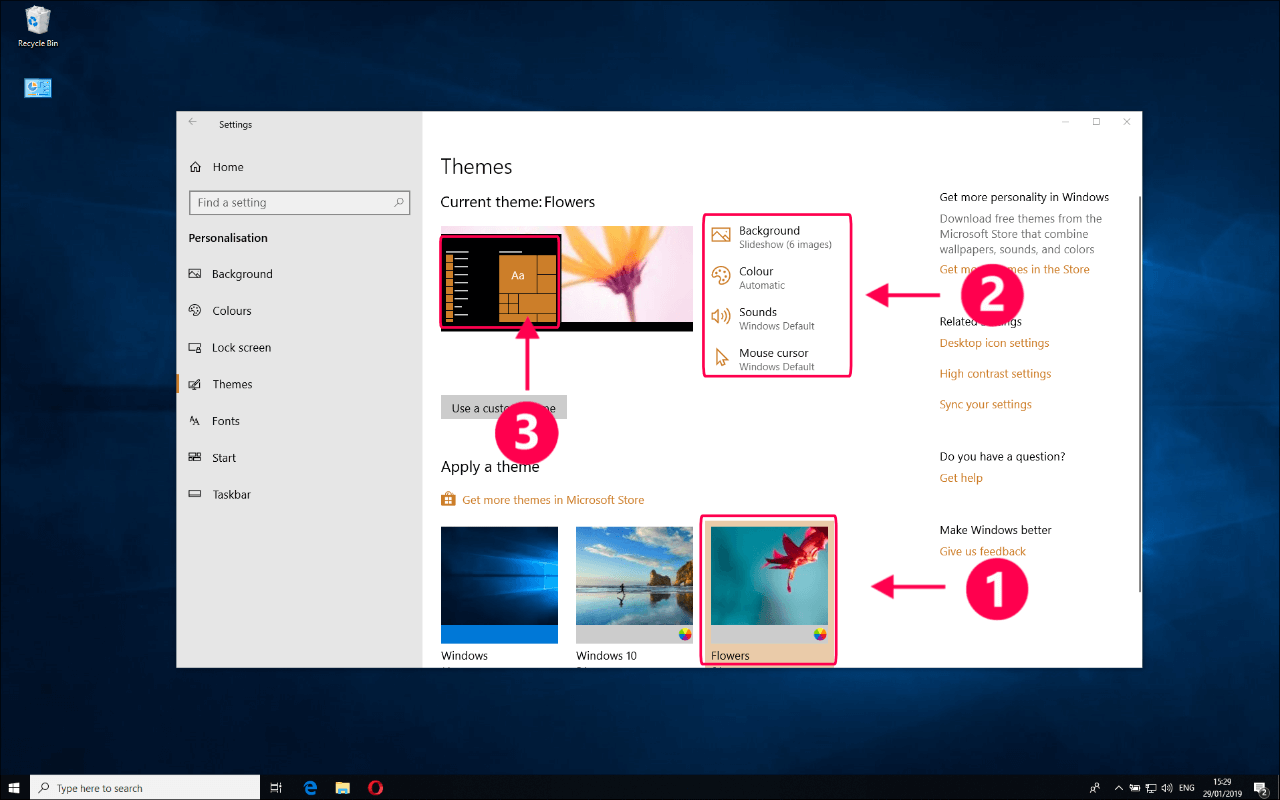 4. Getting additional themes from Microsoft Store
Aside from the built-in themes, Microsoft provides additional themes through Microsoft Store. Click "Get more themes in Microsoft Store" to access the affected section in the store (1).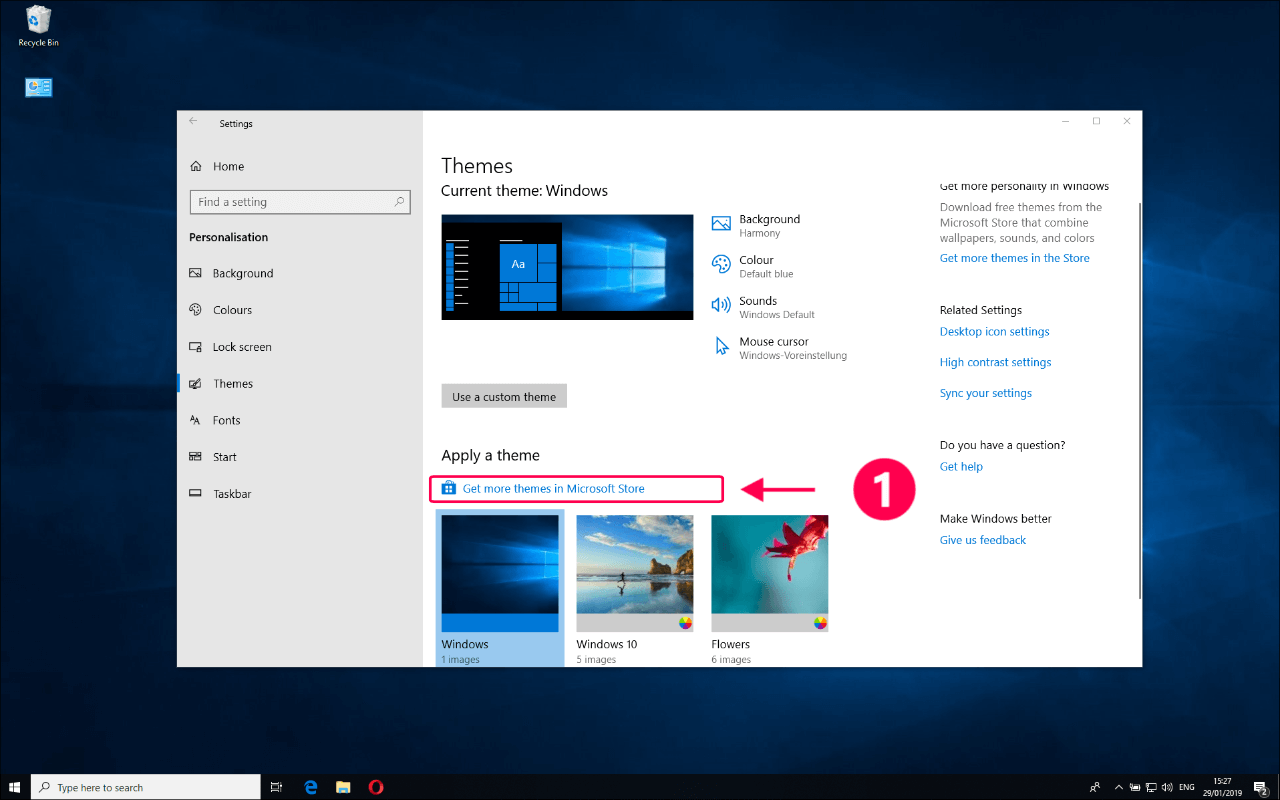 Feel free to browse through the various available themes. If you found one you like, click it (1) to display additional information.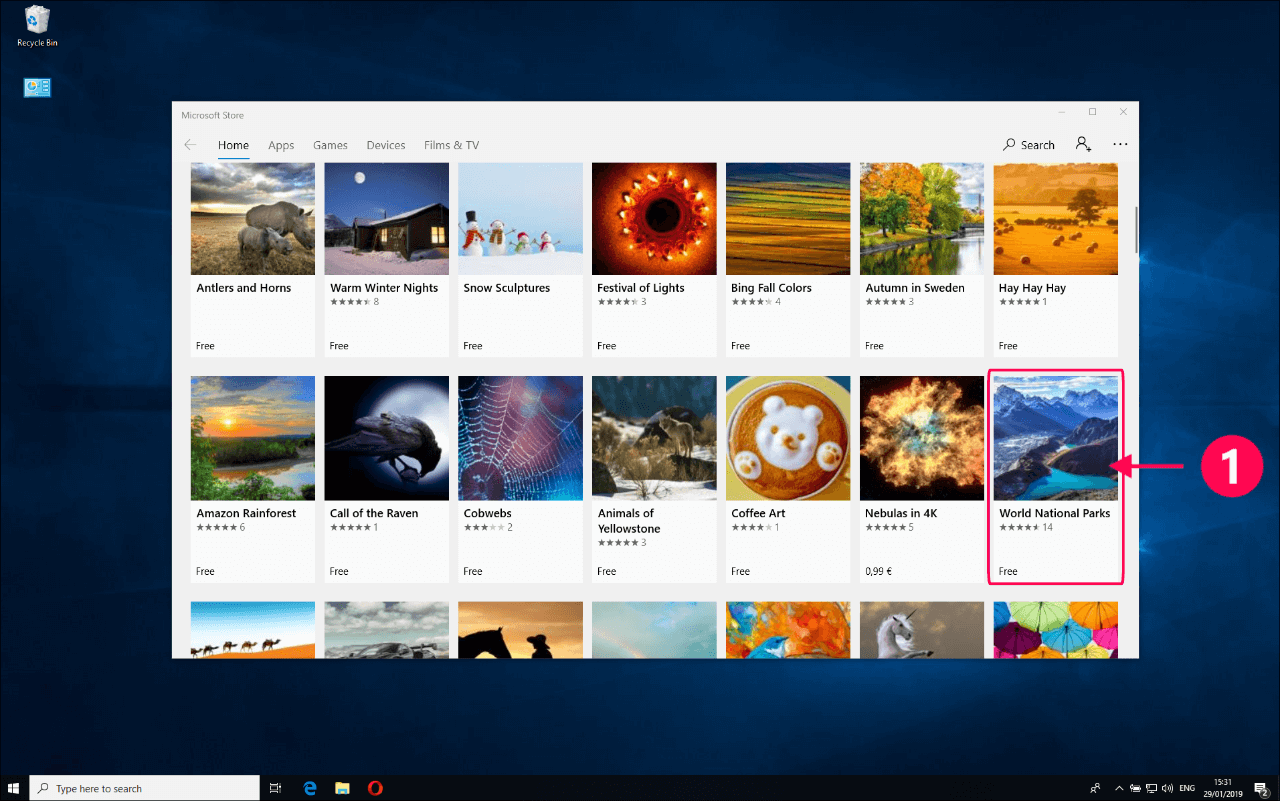 This includes a bigger preview and various details (1). Click "Install" to download and install the theme (2).


Once downloaded, click "Apply" to set the new theme active (1).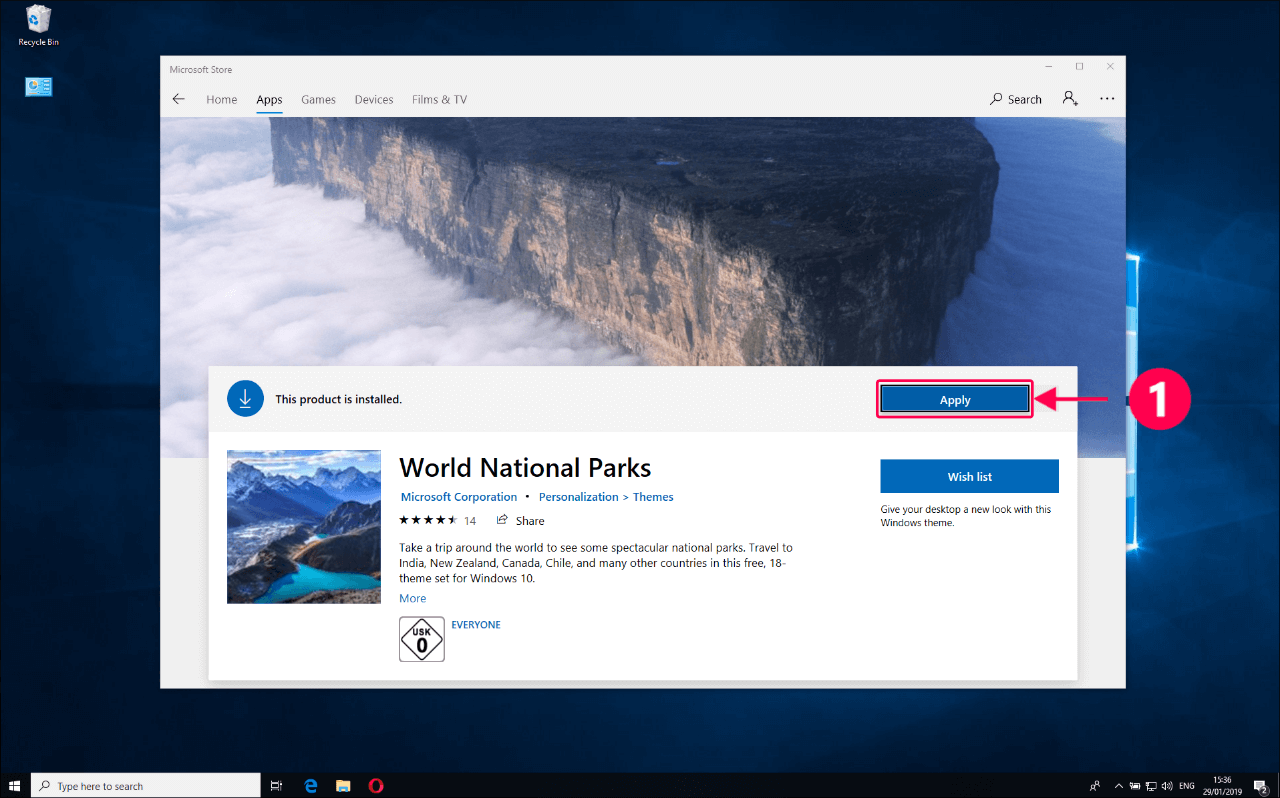 Alternatively, you can also select the new theme through the personalization settings, as described above (1).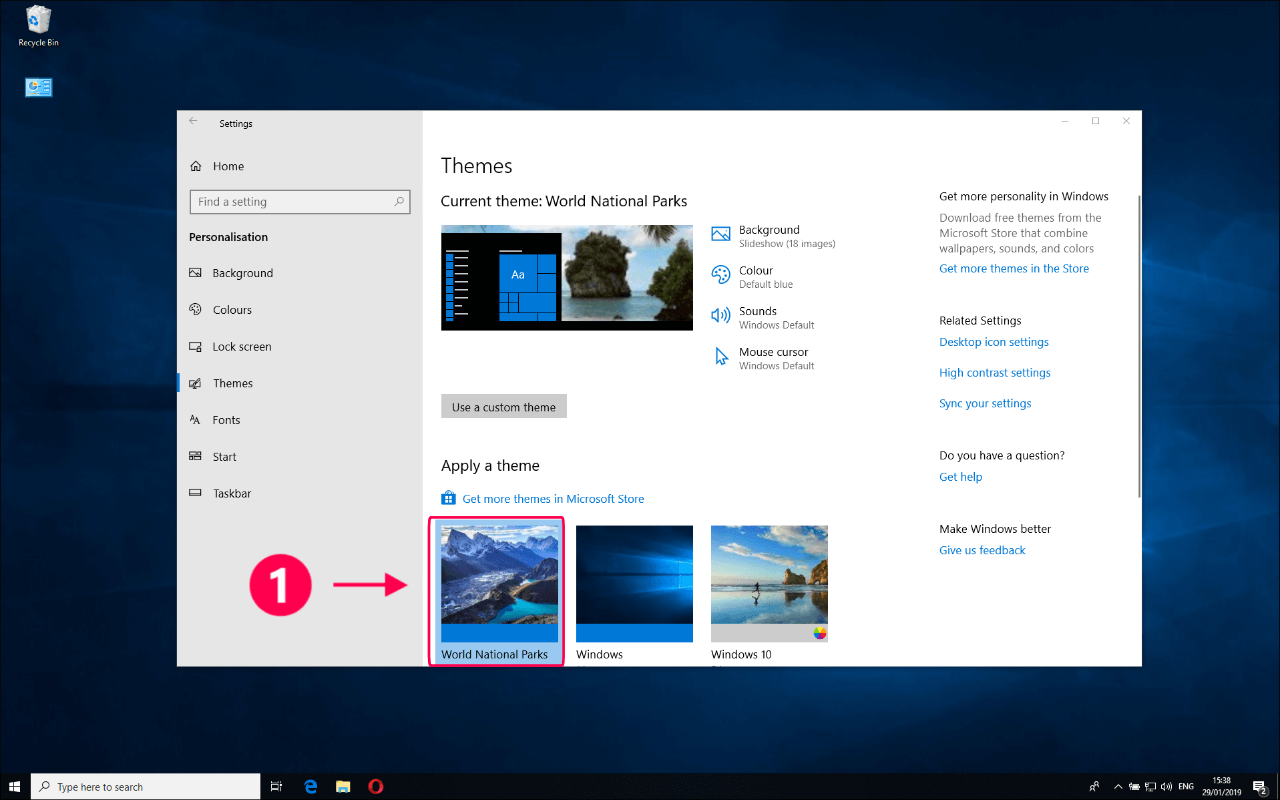 5. Deleting a theme
To delete a theme, open the personalization settings, select the theme (1) and click "Delete" (2).