1. Open Windows settings
You can access lock screen customization settings through "Personalization" in Windows settings. Click the Windows icon to open the startmenu followed by the cogwheel icon (2).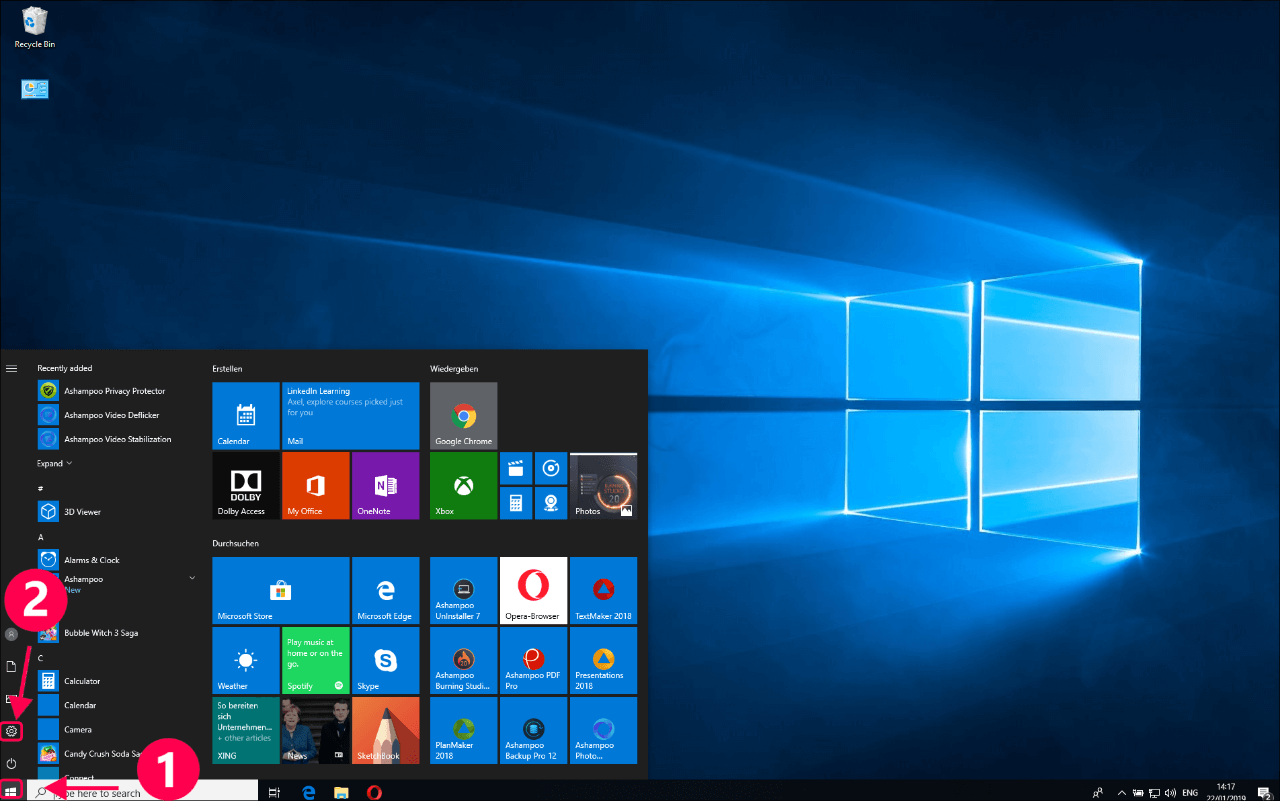 2. Personalization
Then, select "Personalization" (1).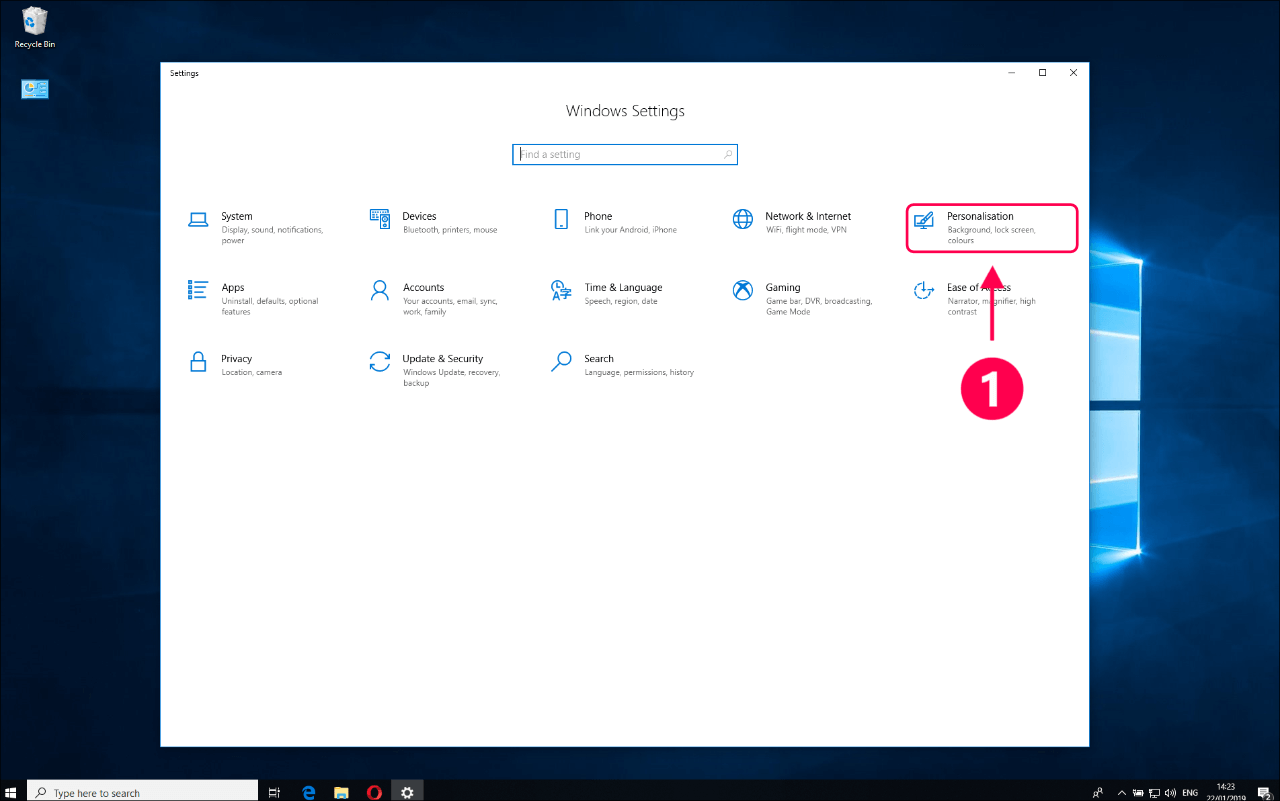 3. Lock screen
Next, select "Lock screen" (1).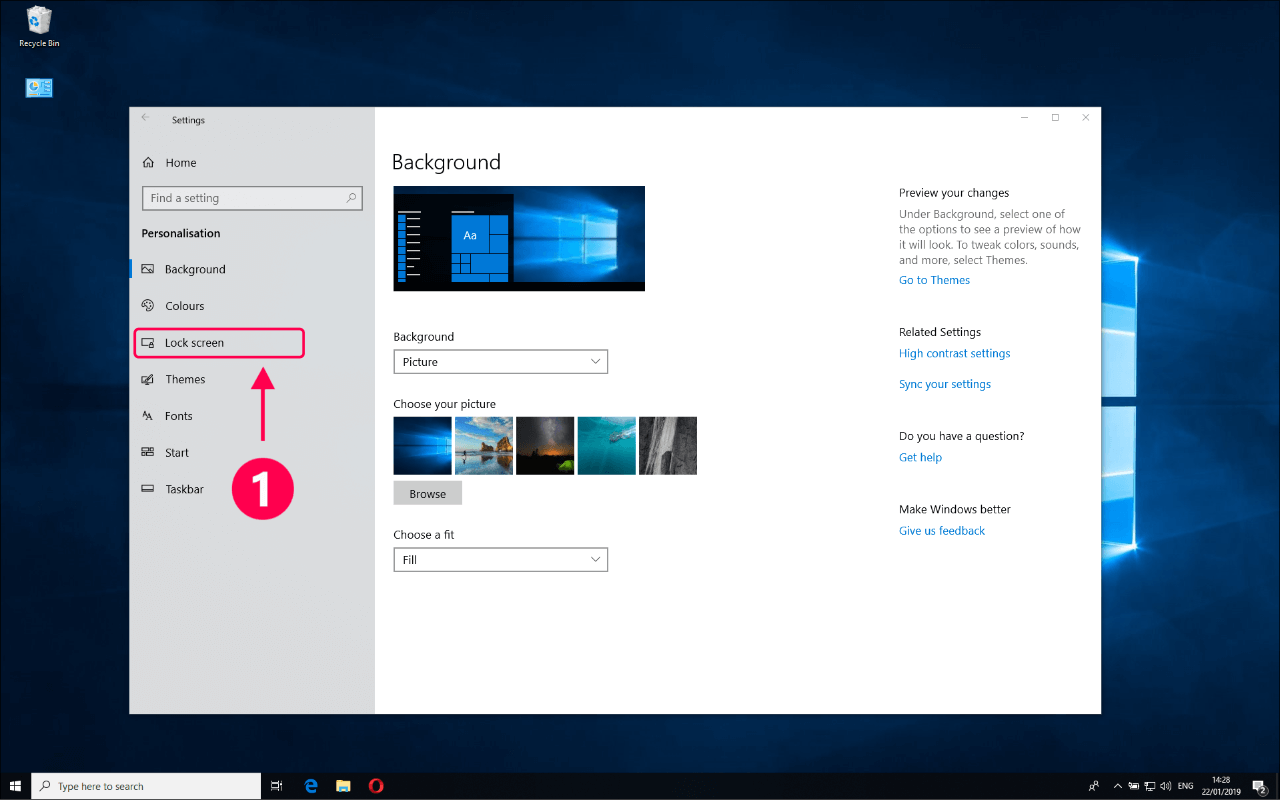 4. Three options
Click the arrow (1) to list the available options.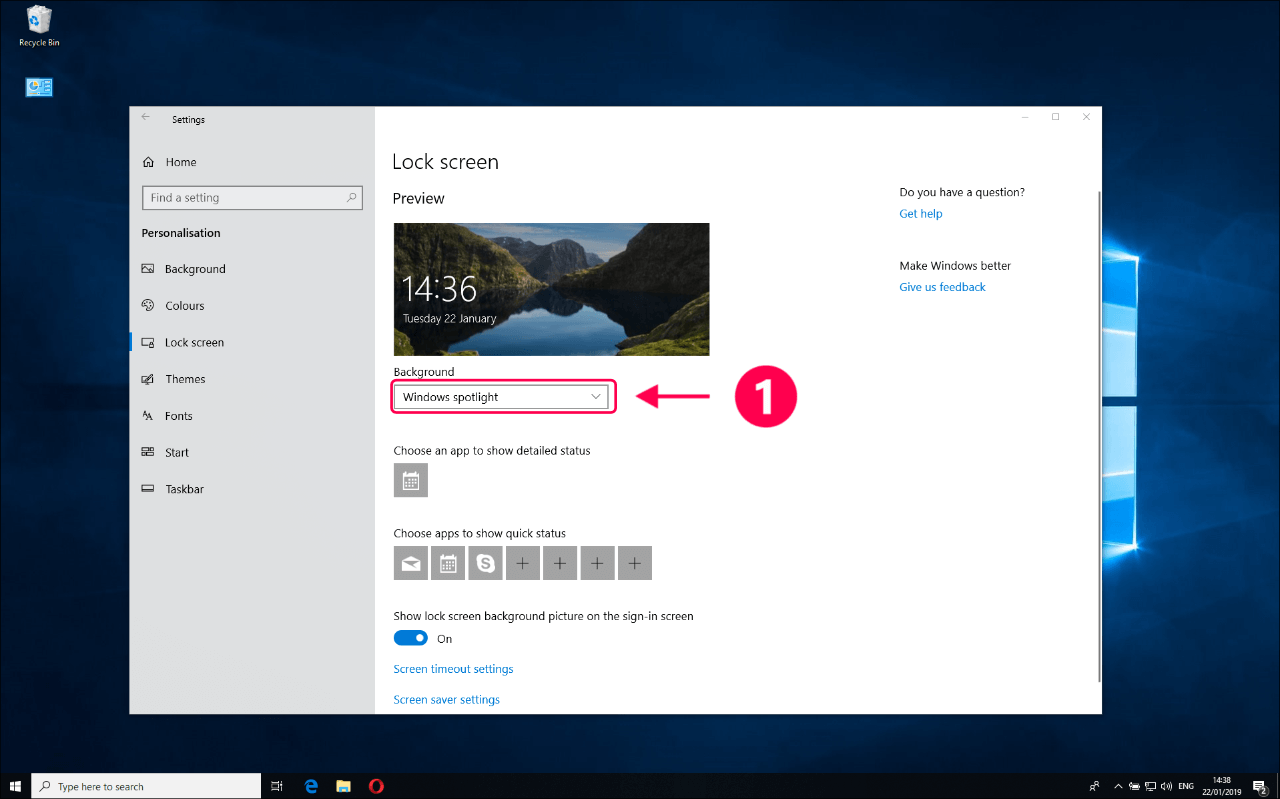 "Windows spotlight" has Windows auto-select and change the background image every now and then along with a few suggestions.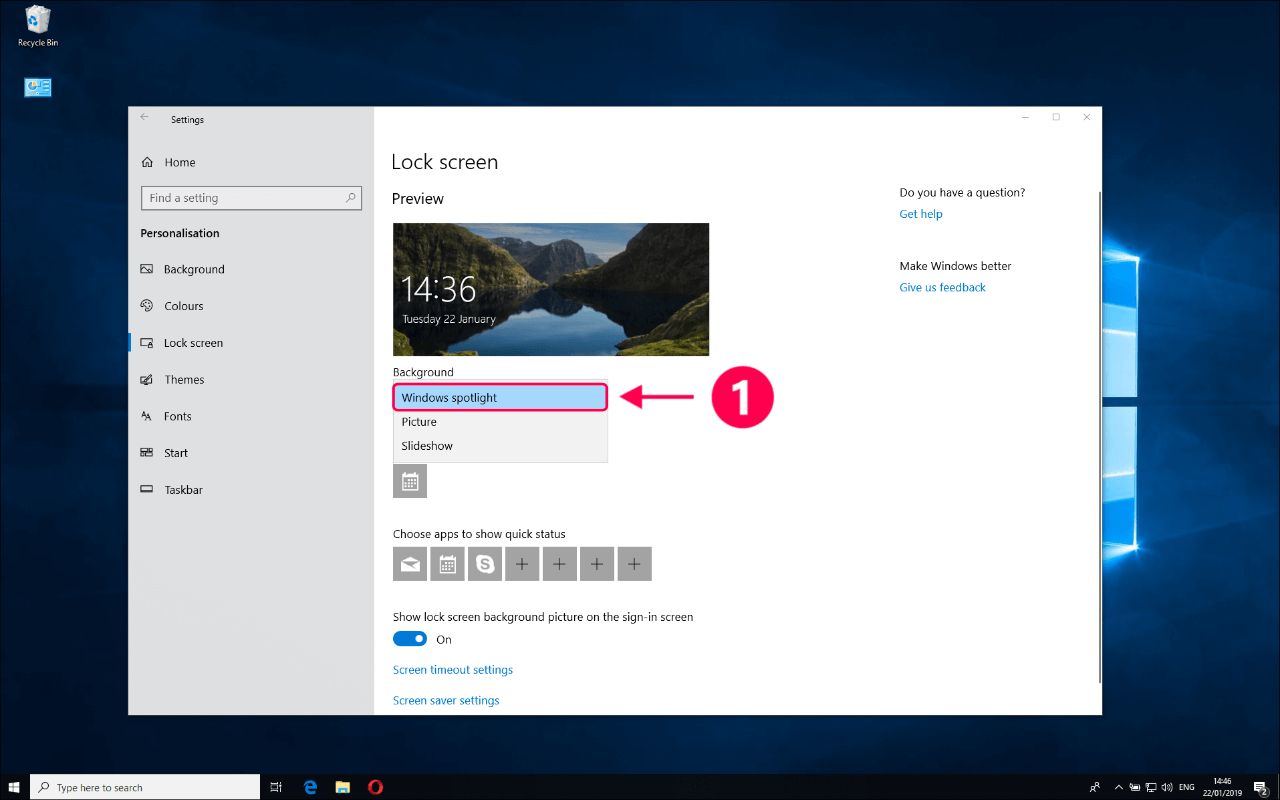 "Picture" (1) allows you to pick from a selection of images (2) or use an existing image, e.g. a vacation photo, with your lock screen (3).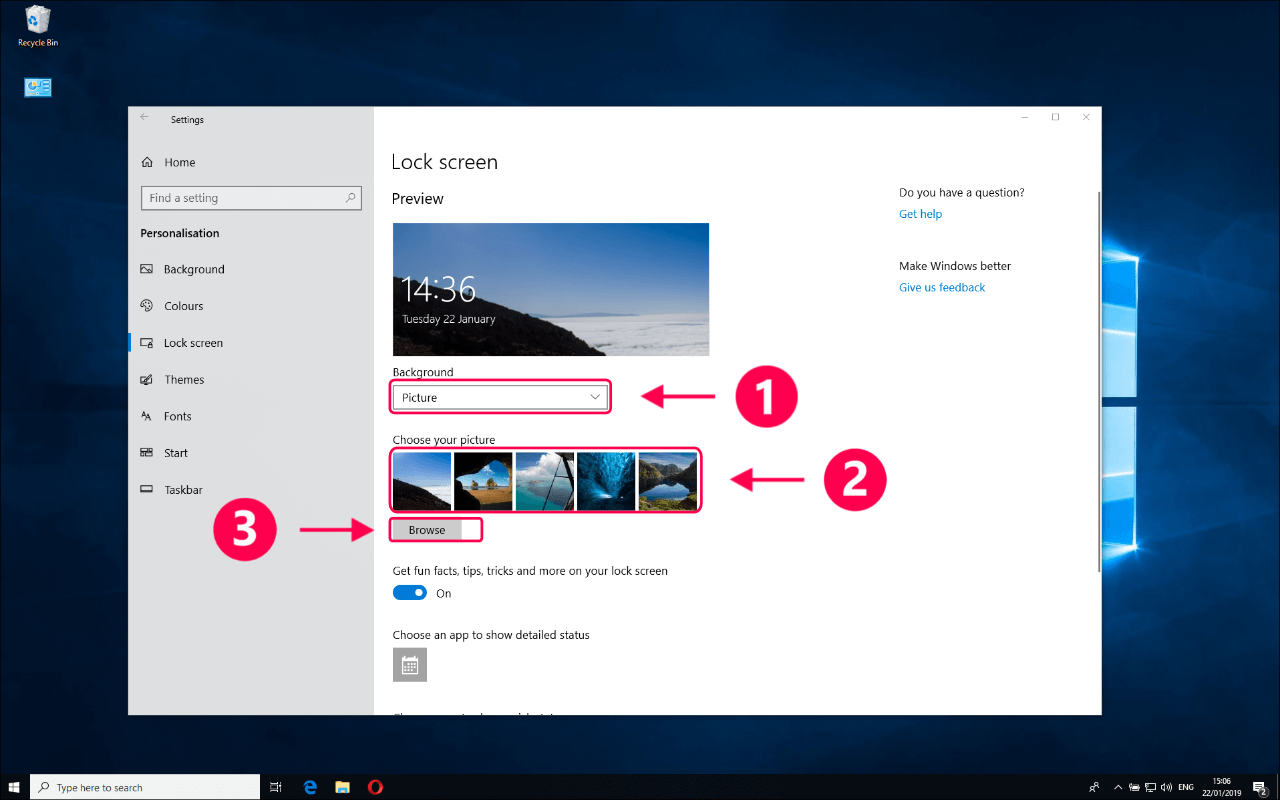 "Slideshow" (1) runs a slideshow based on images from a custom selection of folders (2). Click "Add a folder" (3) to add a folder to the selection. Select "Advanced slideshow settings" (4) to include images from other locations, e.g. OneDrive and customize additional slideshow-related settings.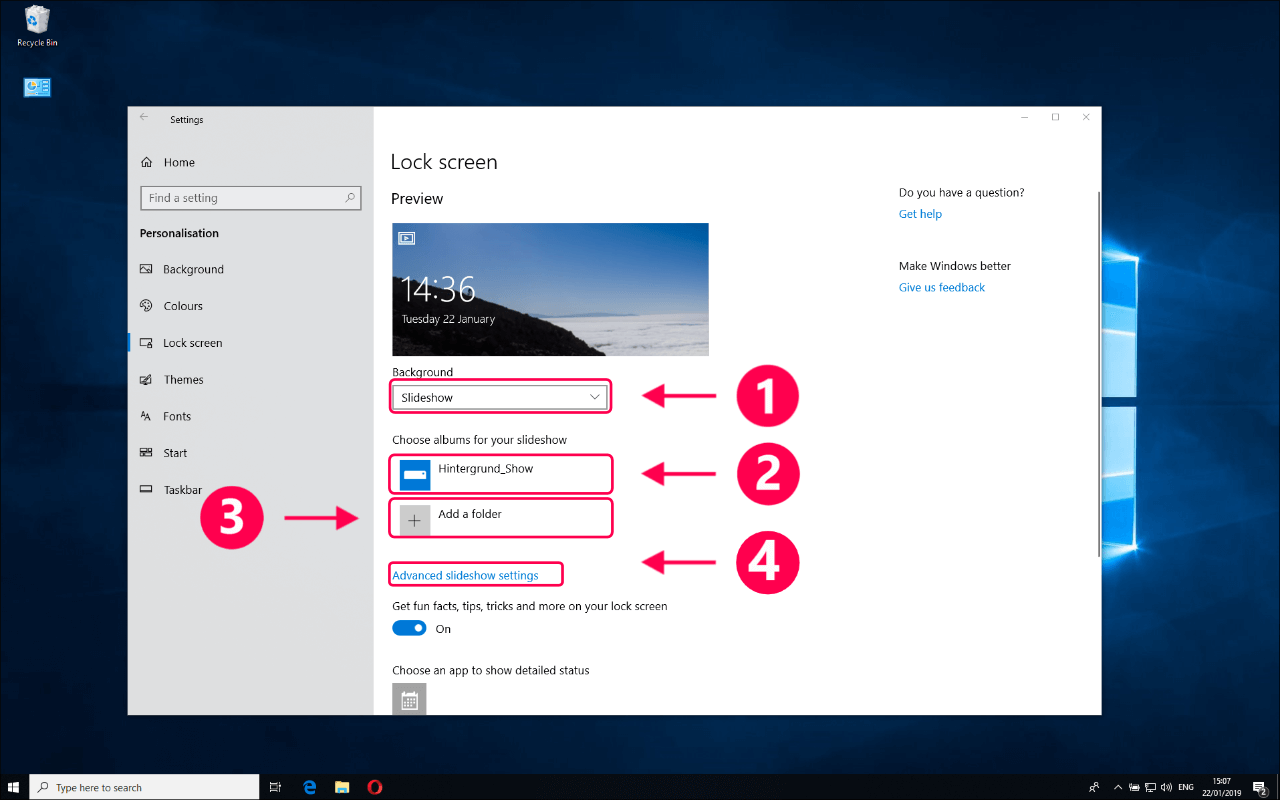 5. Close window
Once you've made your settings, click the X (1) to close the window. Your changes will become visible the next time the lock screen appears. Press [Windows] + [L] to lock your PC and bring up the lock screen without having to close open documents or applications first.