1. Launch program and open video
Launch Video Stabilization and drag the affected video into the program window (1). Alternatively, you can also use "Or click to open" (2) and select the file manually.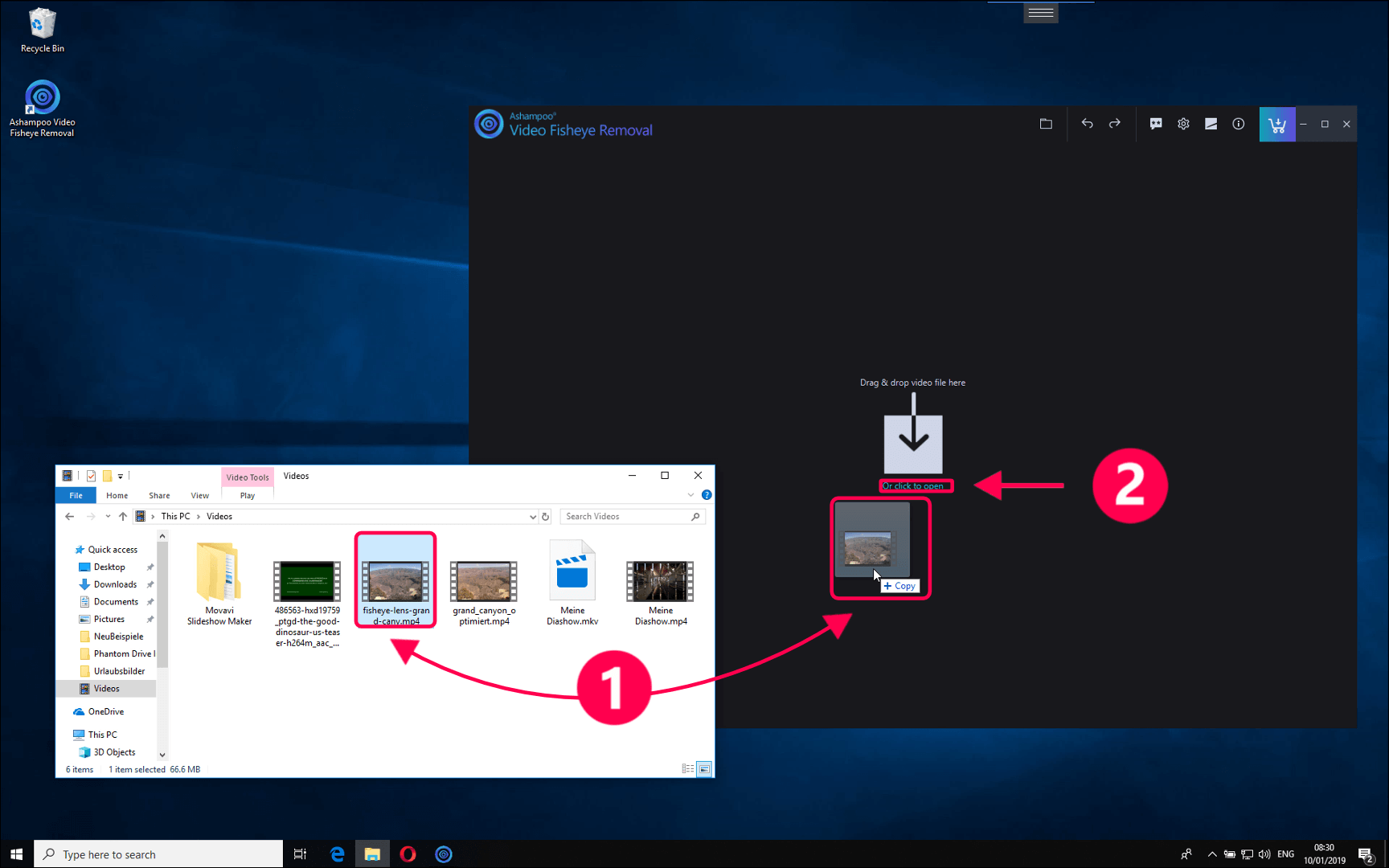 2. Select camera model
The example video (next screenshot) clearly shows a crooked horizon (1). Let's fix it. First, open the list of supported cameras (2) and select your model (3). The program will then fix the distortion automatically, as shown in the built-in preview. If your camera isn't listed, we recommend trying the various presets to find the model that best matches your device.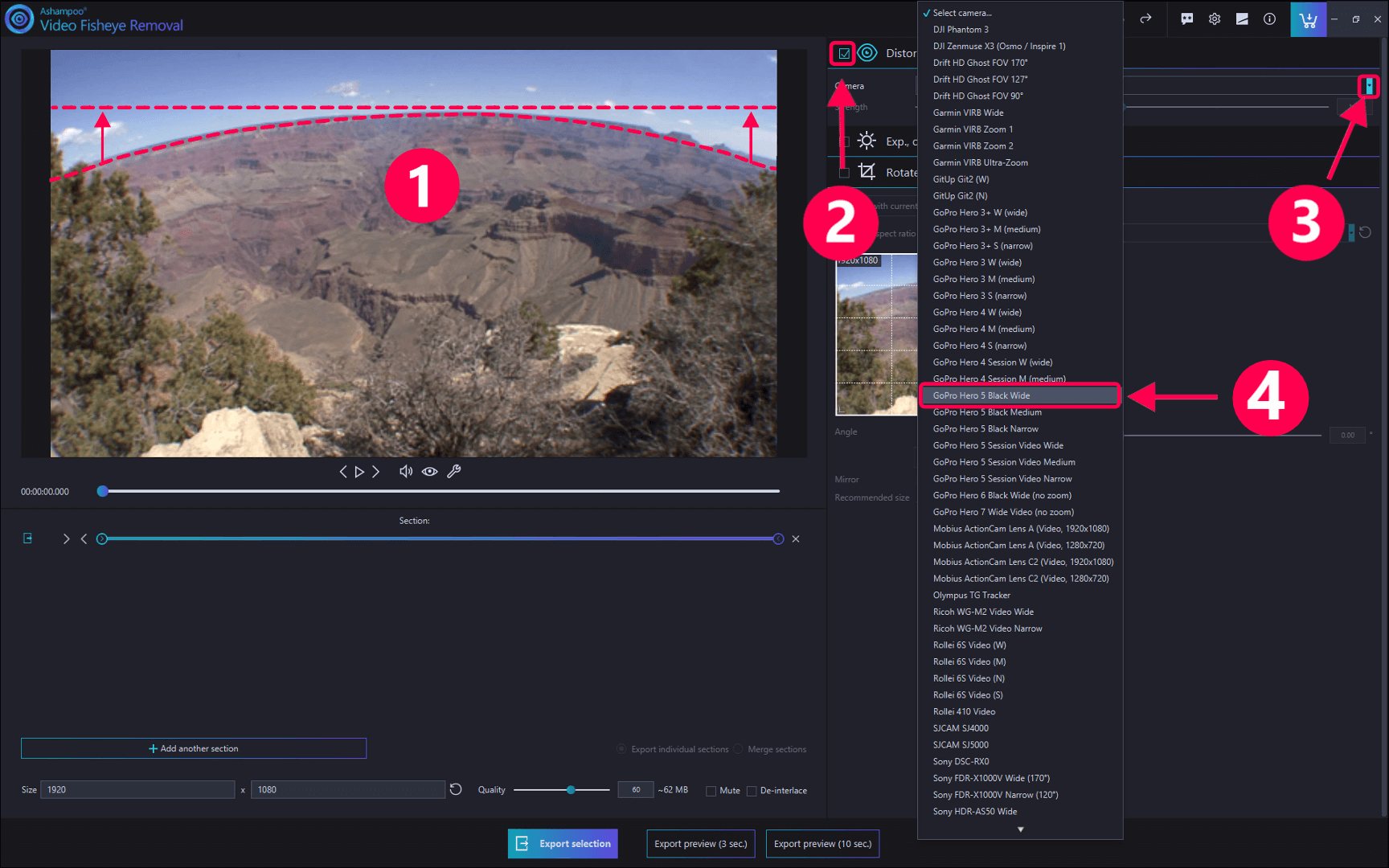 3. Exposure and colors
If necessary, enable "Exp., colors" (1) to adjust the colors and white balance settings for your video. Use the sliders or text boxes to make the desired modifications. For a quick way to fix white balance, select the color picker and click the "whitest" area in the preview pane.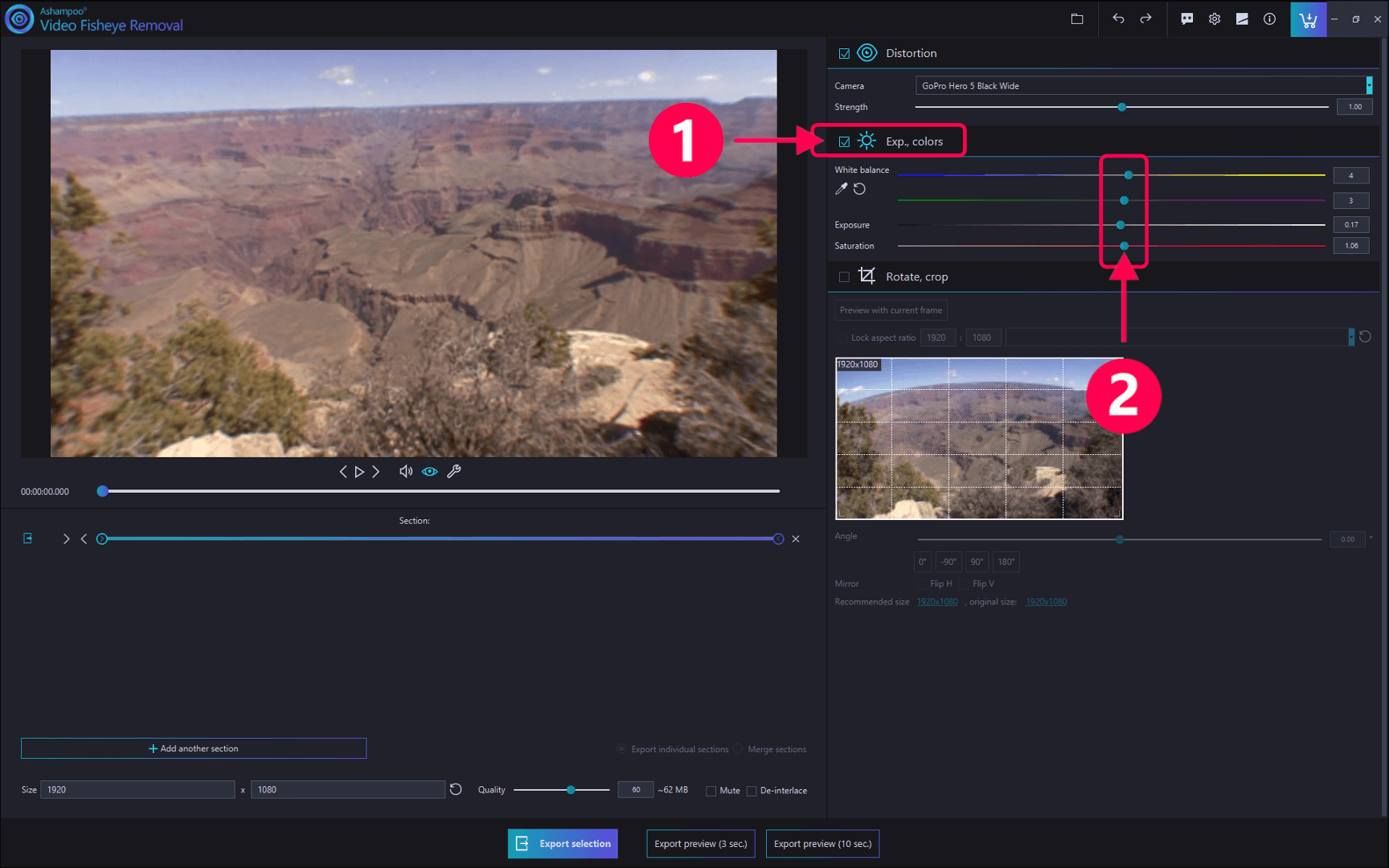 You can toggle the before-after view using the eye icon below the preview pane.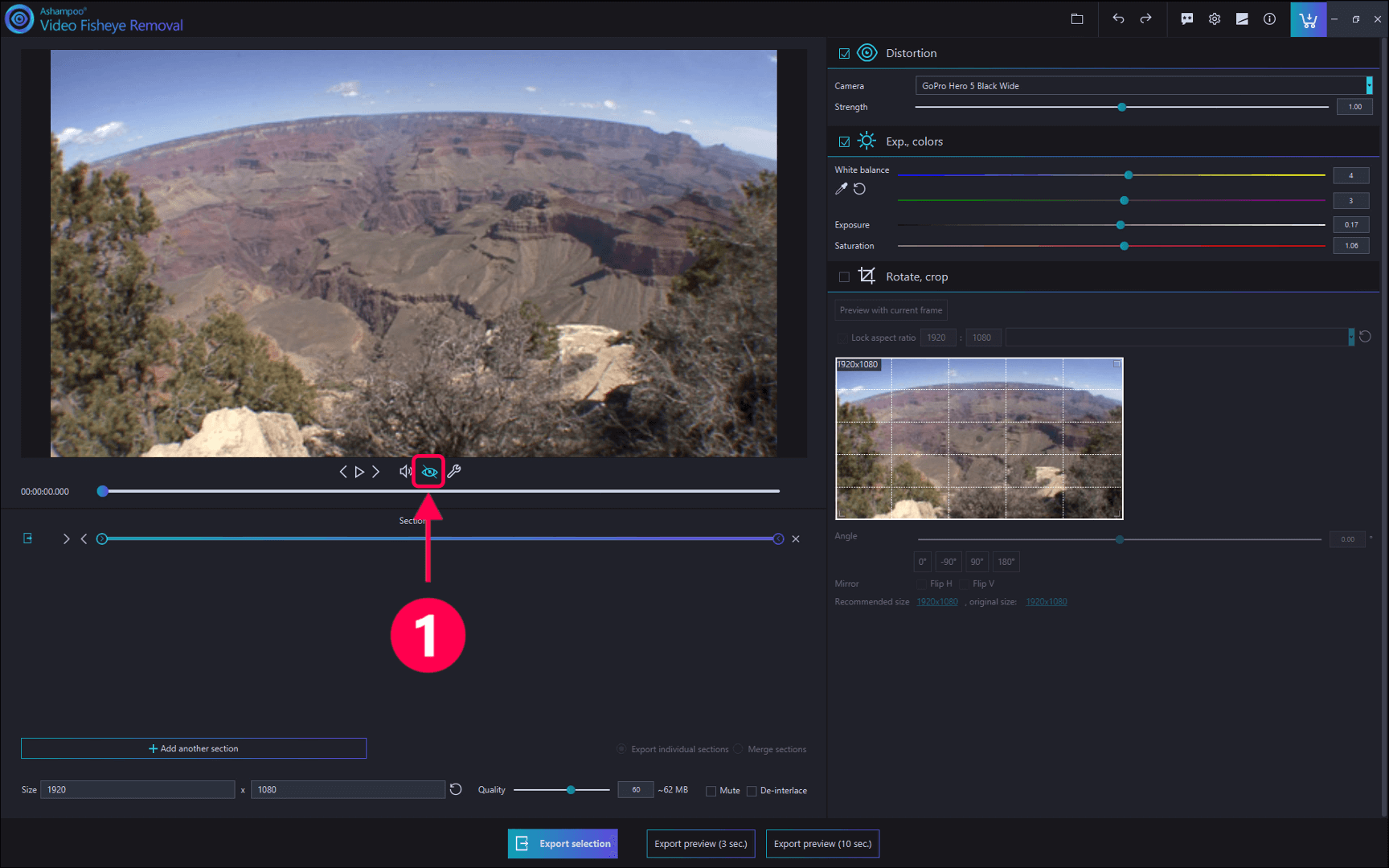 4. Save
Once you're satisfied, click "Export selection" (1) to export your modified video.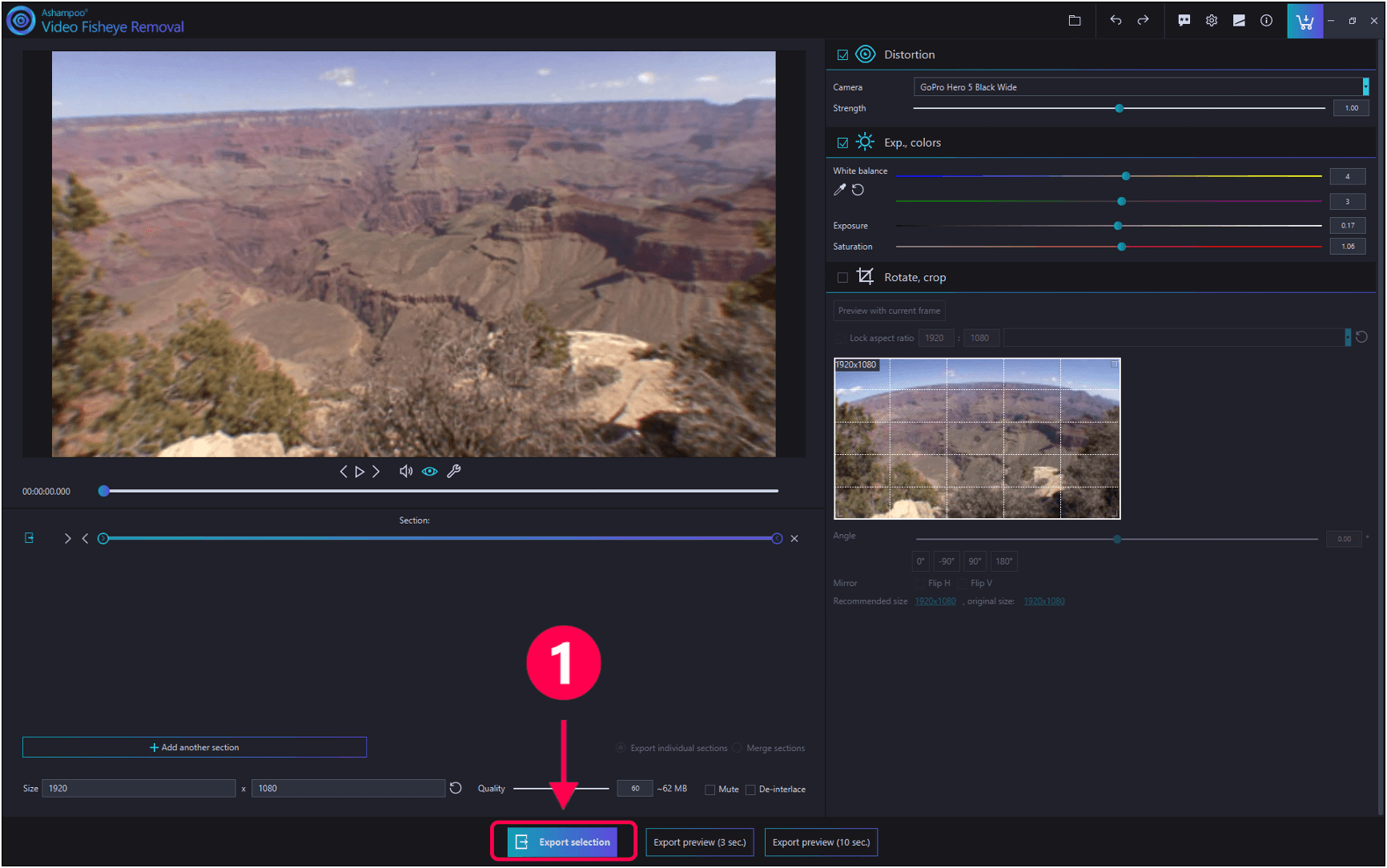 If you also want to remove the fisheye effect from your video, you can learn more about our program here: < Ashampoo Video Fisheye Removal >