1. Analysis on program launch
Directly after launch, Ashampoo Registry Cleaner 2 will start scanning for irrelevant Registry entries.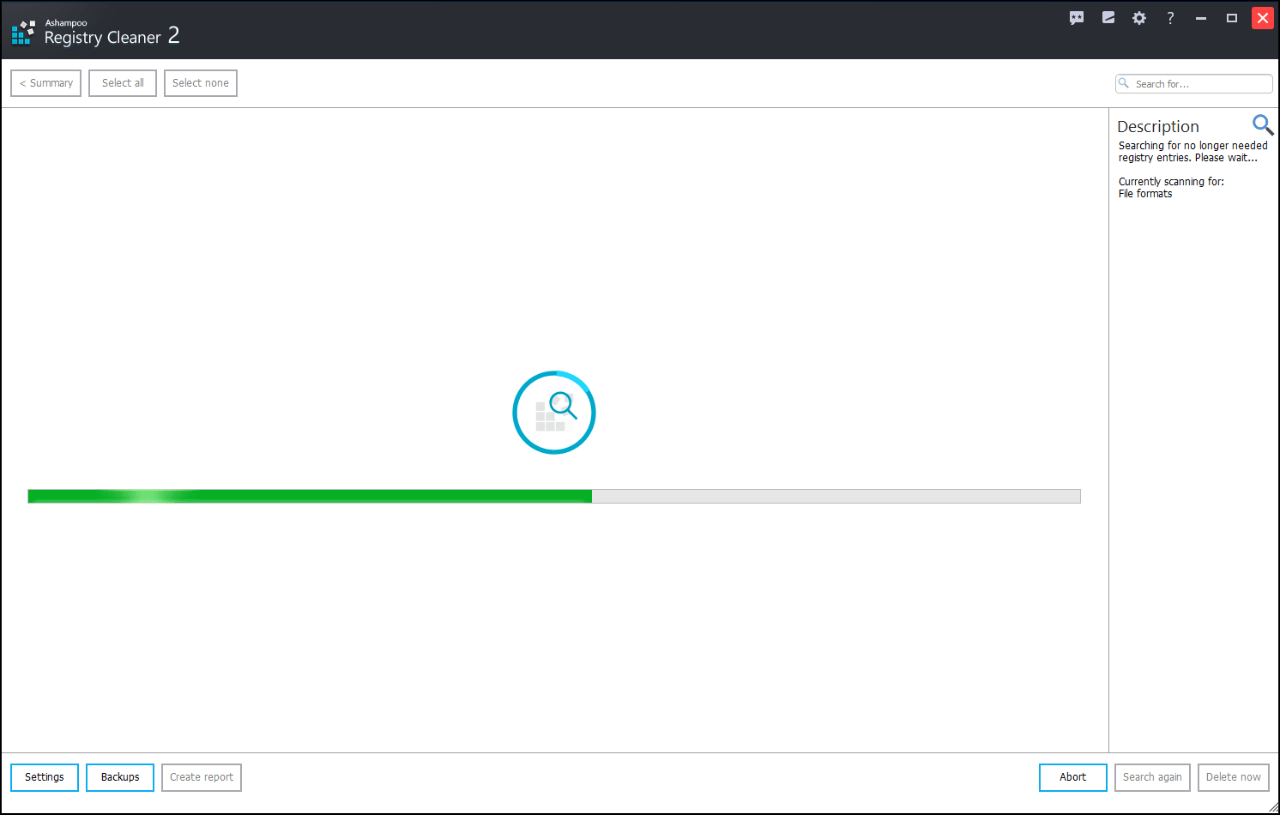 2. Results ordered by groups
After completion, irrelevant Windows Registry entries will be displayed as groups.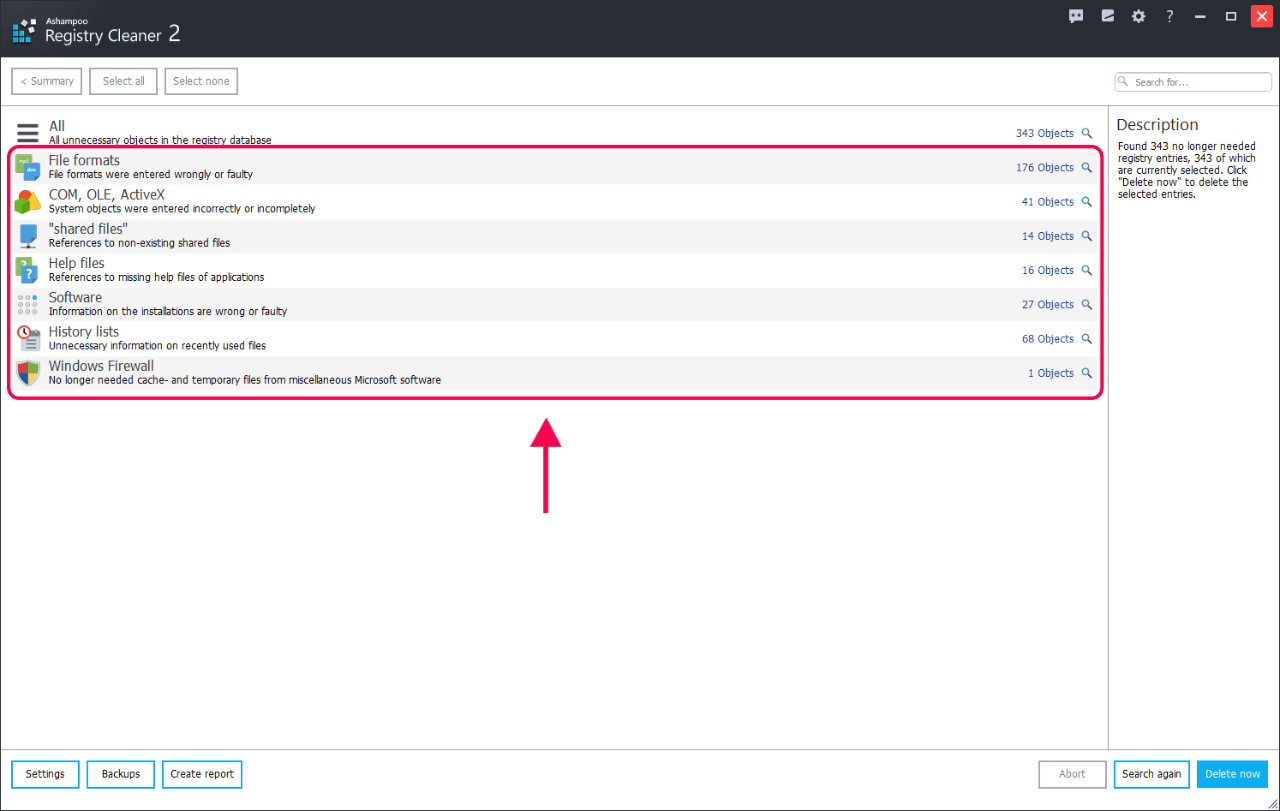 3. Delete now
Click "Delete now" (1) to have Ashampoo Registry Cleaner do the heavy lifting and remove all selected entries. A backup will be created before any modifications are made to help you undo actions in the event of system issues.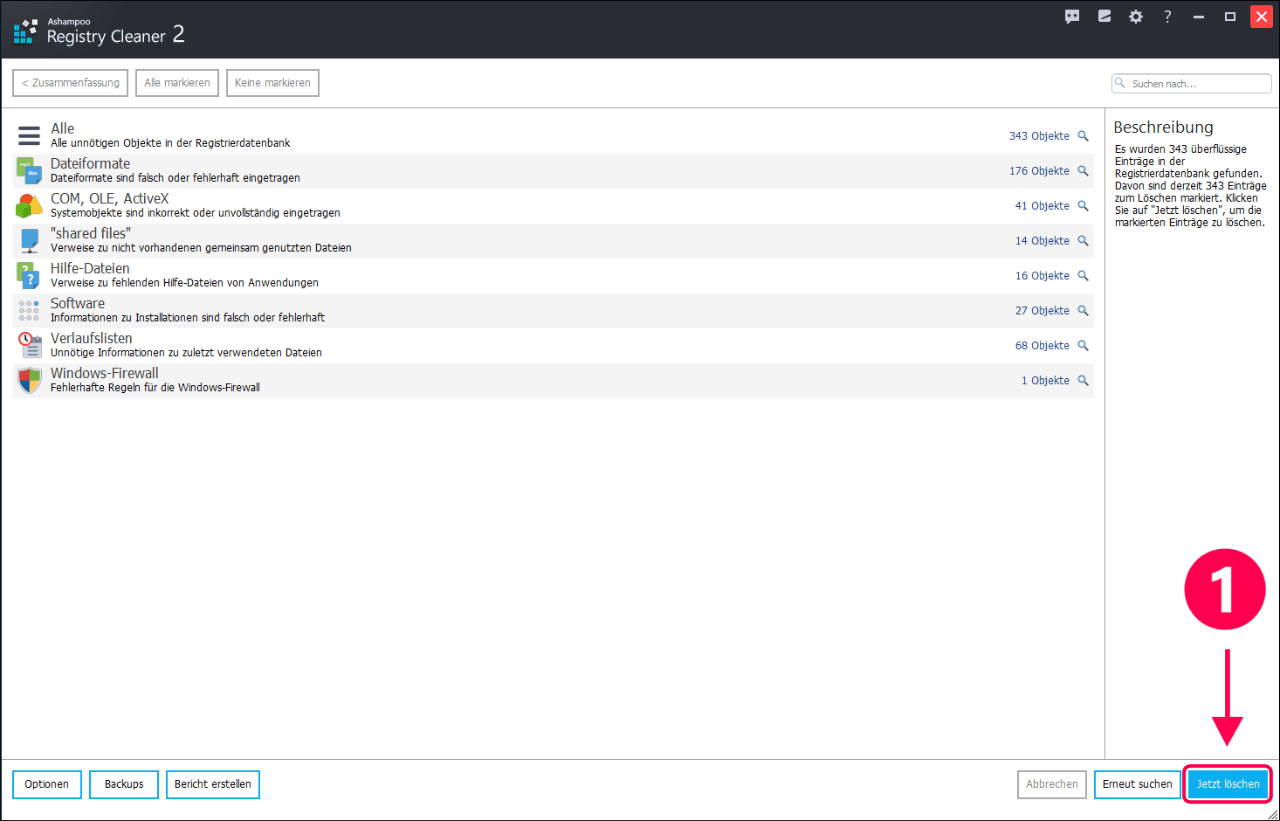 4. Done
Afterwards, you'll see a list of the deleted entries (1) as well as entries, that were locked by the system and could not be deleted (2).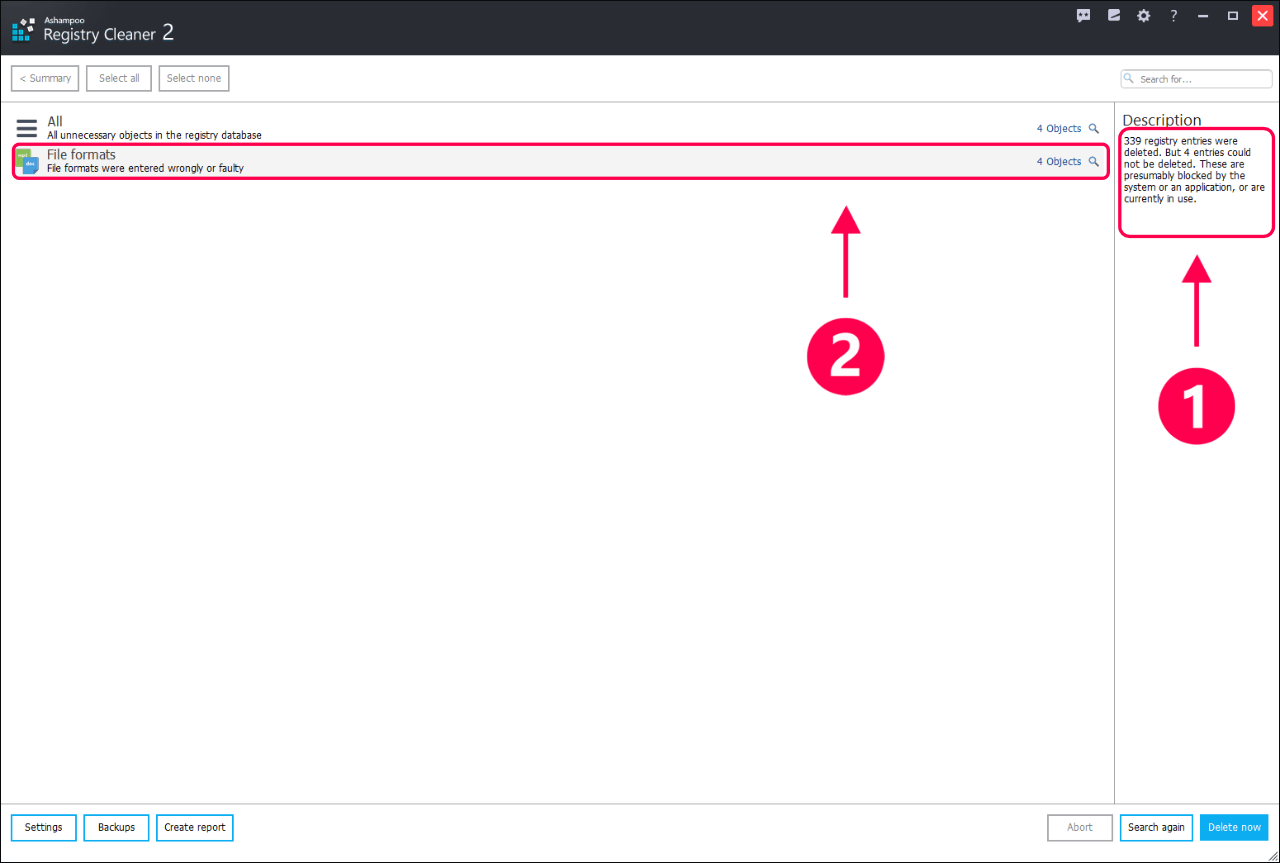 5. Excluding groups (optional)
If you don't want to delete entries from all groups, you can exclude individual groups (3) under "Settings" (1) > "Registry" (2). Click "OK" (4) to apply your modifications. Afterwards, you may proceed as described in the third section.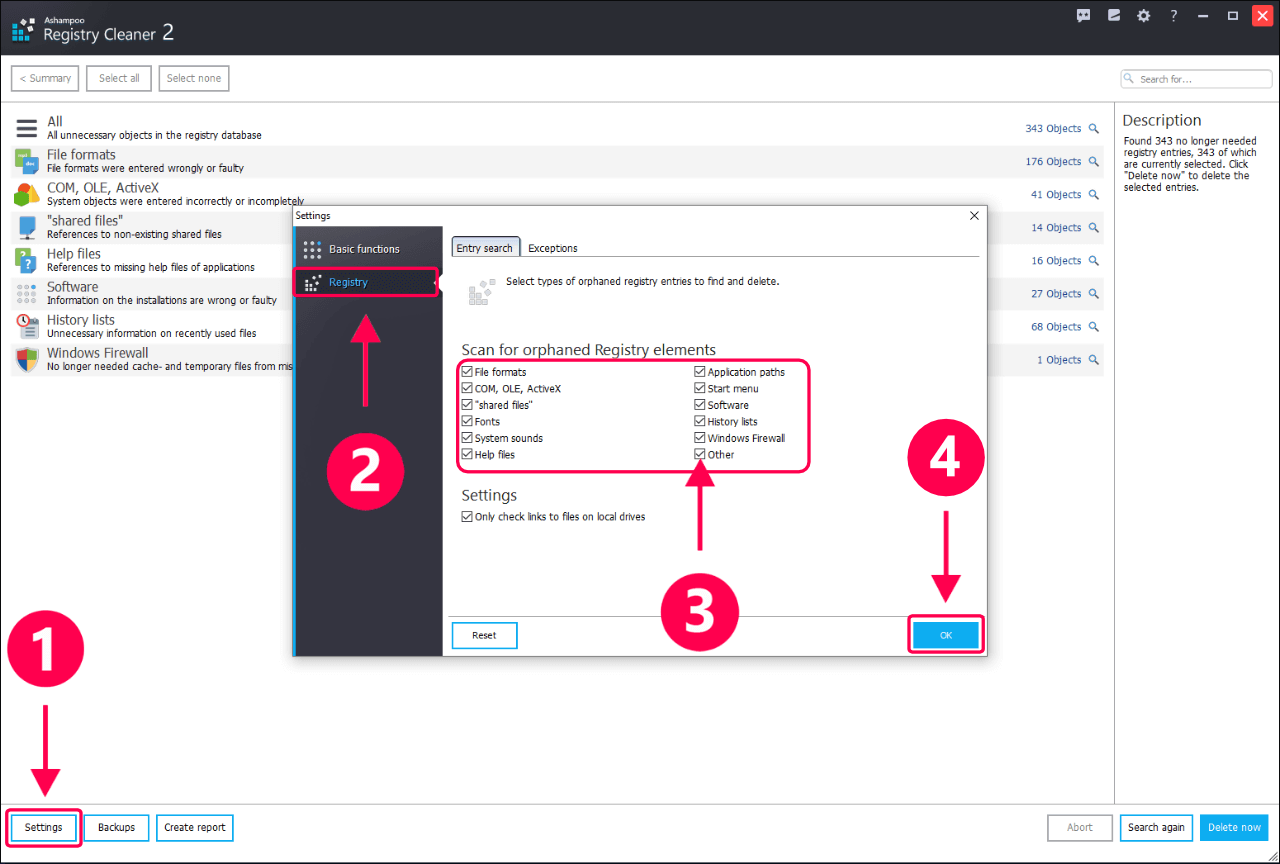 Here you can find more details and download: Ashampoo Registry Cleaner 2