Just like Windows 7 and 8, Windows 10 comes with its own tool to create a backup image of your system disk that includes all applications, documents and settings and allows you to restore your entire system, should you ever need to. Note that you cannot restore individual files and settings but only the entire image. Here's how to create it.
1. Open Control Panel
The fastest way to access Control Panel in Windows 10 is through the search field in the start menu. Simply type in "control panel" (1) and click the result (2).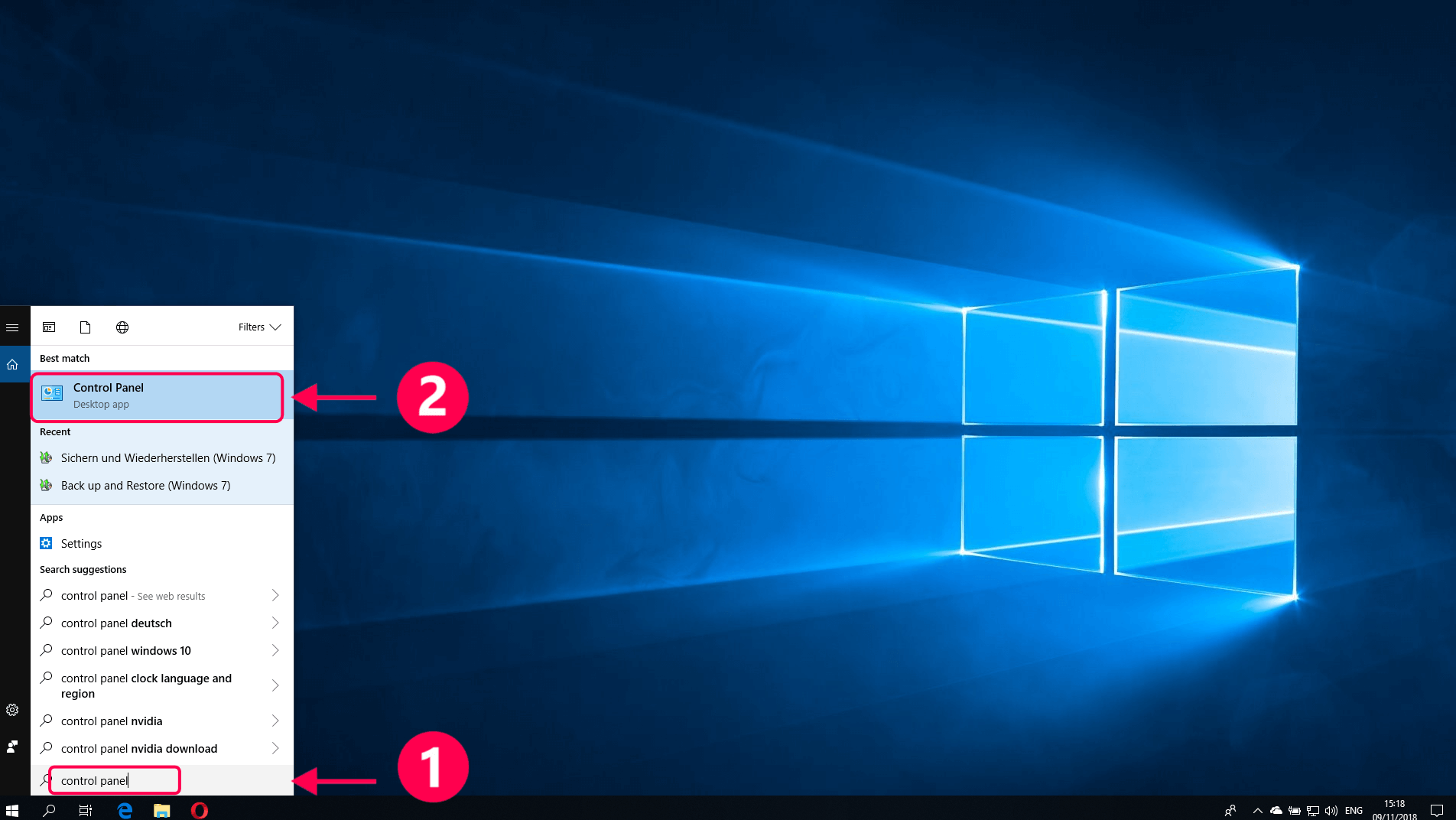 2. Open Backup and Restore
Next, select "Backup and Restore (Windows 7)" (1).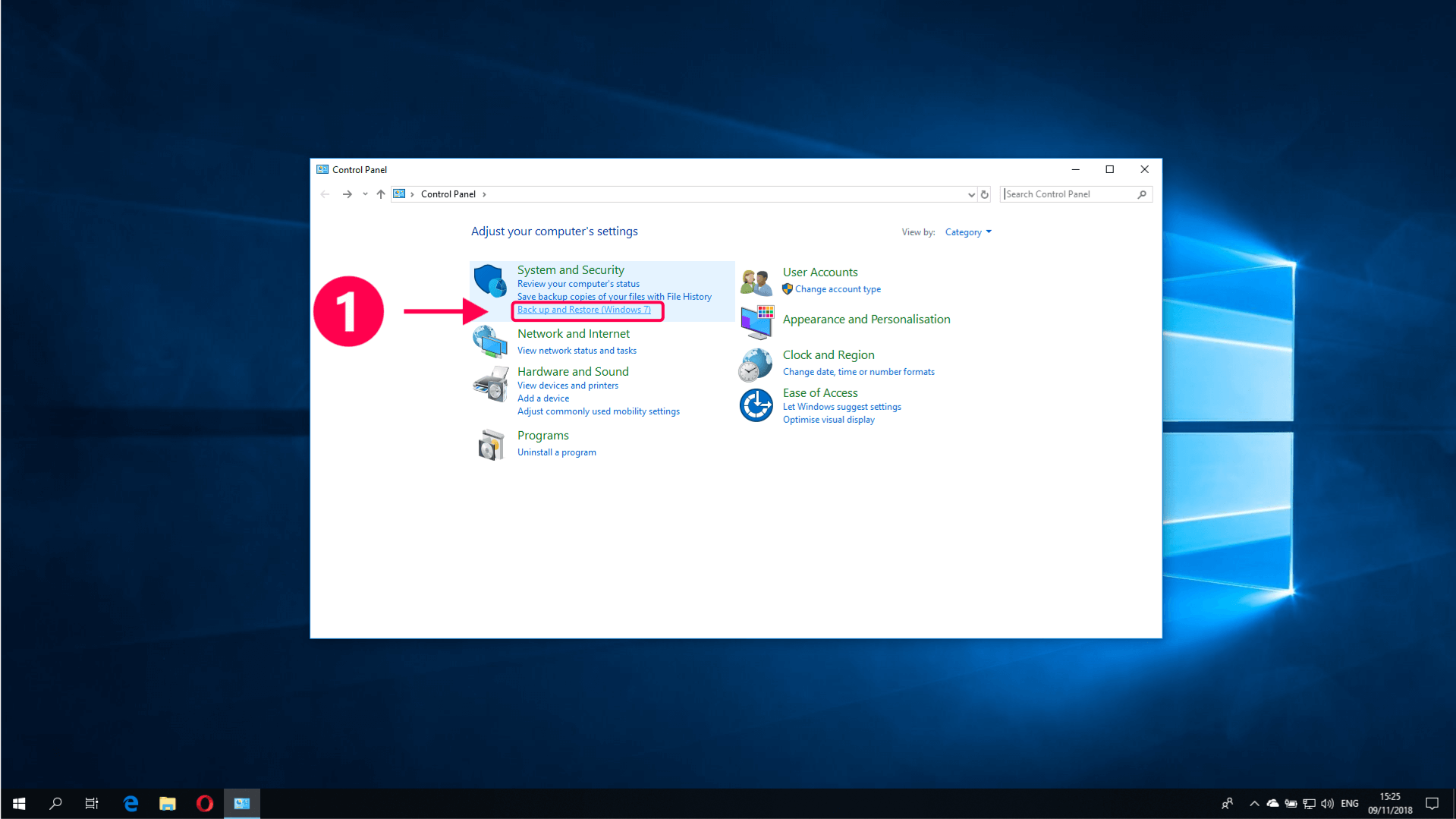 3. Create image
Then, click "Create a system image" (1).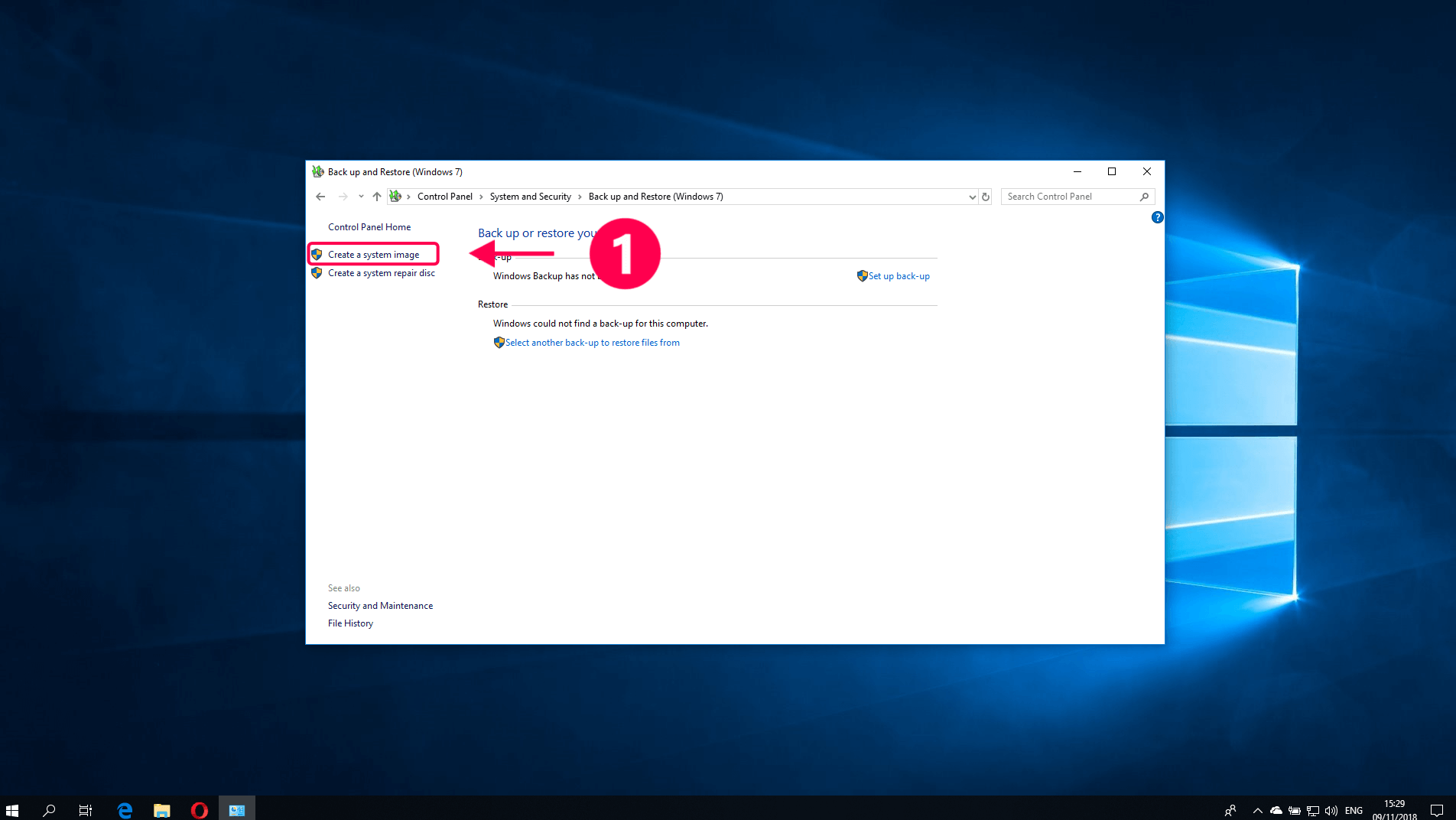 4. Select output location
You then have to specify the output location for the disk image. We recommend you always use an external storage device to ensure you still have access to the image in the event of a hard disk crash. Make sure the external device has enough storage space to accommodate the image file. IN this example, I'll use a USB hard disk (1). Then, click "Next" (2).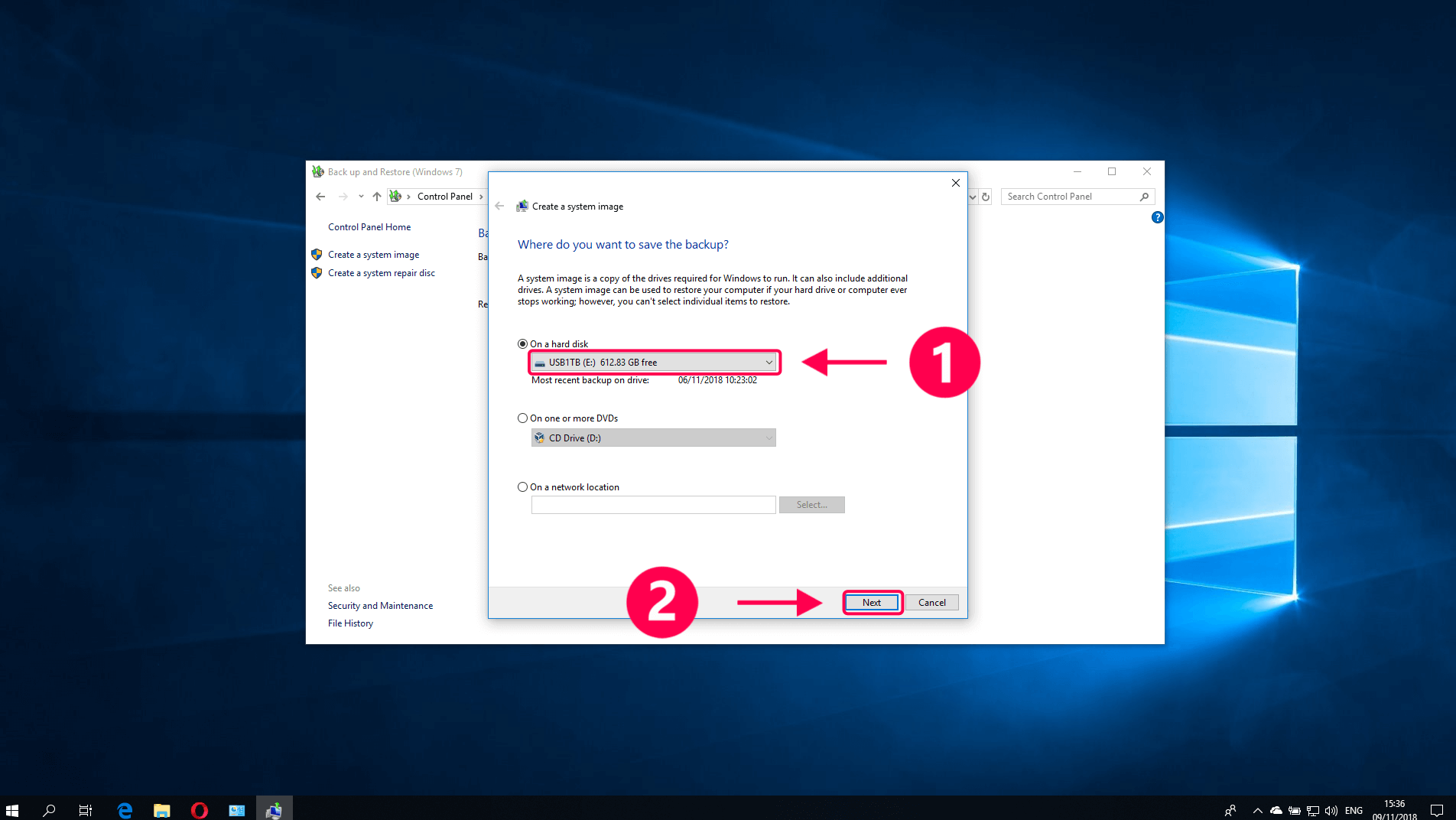 5. Confirm settings
You'll then have to confirm your settings. The summary presented includes the disks that will be included in the backup file (usually "System-reserved" and "C") (1). Click "Start backup" to begin the backup process (2).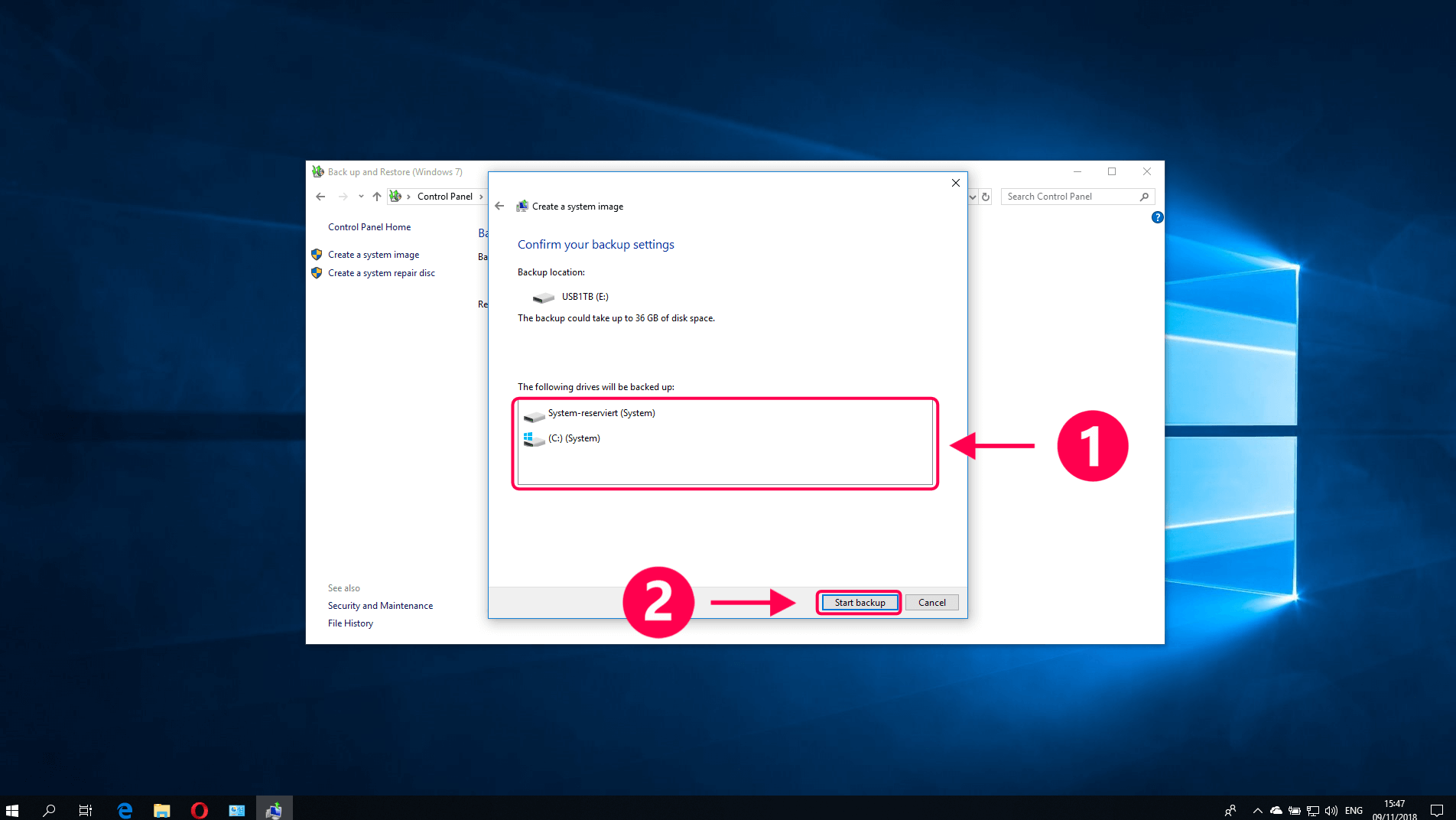 6. System repair disc
Once complete, you'll be given the option to create a system repair disc. That's a bootable DVD you can use to restore the image without having to boot into Windows 10 first.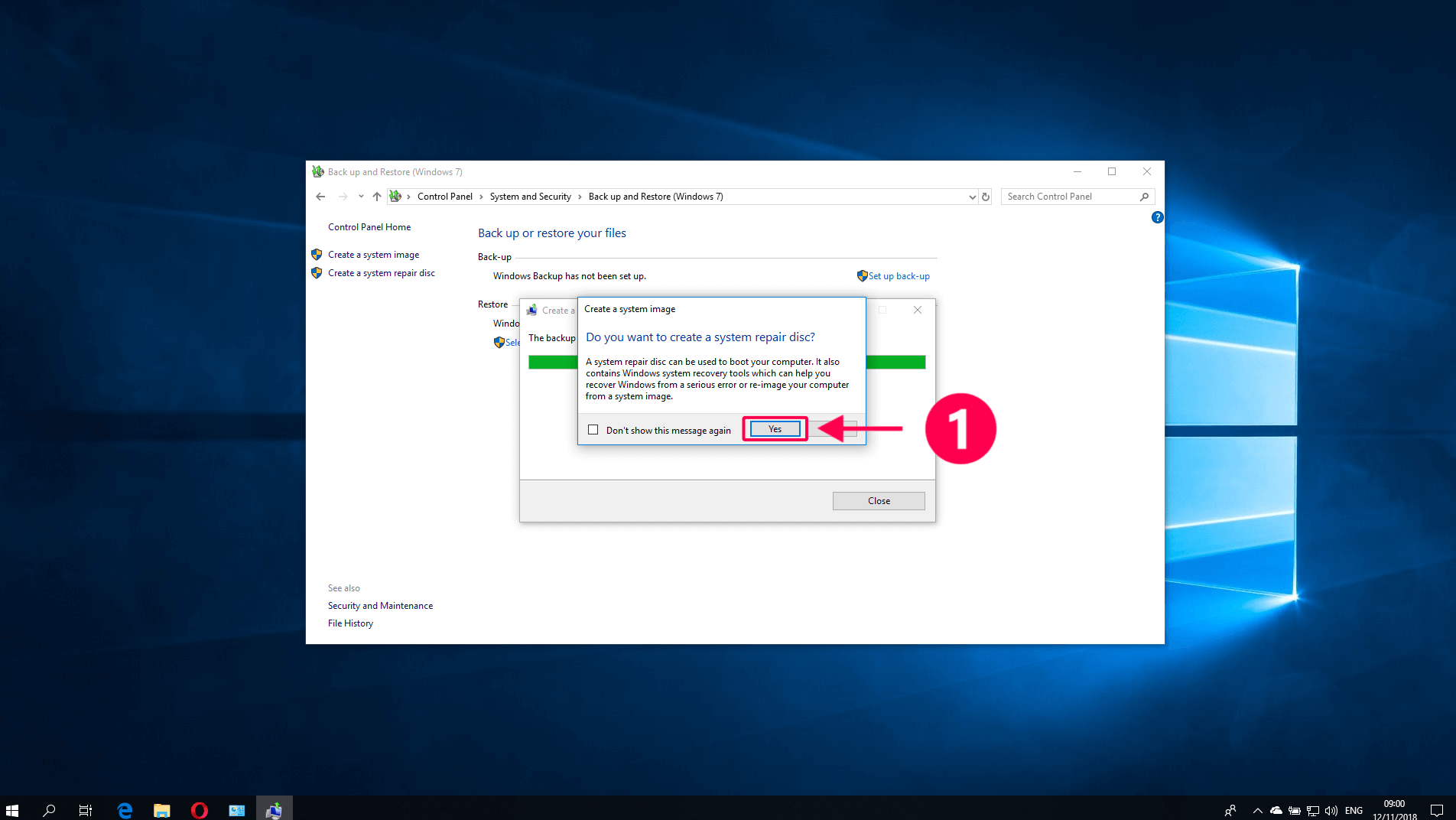 7. Our recommendation for you
Windows' own tools are okay to cover basic use cases but if you'd like a little more comfort, we recommend you check out Ashampoo Backup Pro. For example, this application allows you to restore individual files from your backup images. You can try it for free here: