Introduction
There are multiple ways to download YouTube videos: via browser add-ons, through an online service, through free Windows application or through iOS / Android apps. This article describes various approaches to download YouTube videos to your mobile devices but it is in no way a compendium on the topic.
• Free iOS app:
Video Fly Lite - Free
• Free Android app:
SnapTube
1. YouTube downloader for iOS
There are also video downloaders available for iPhone and iPad devices, one of them being the free edition of "Video Fly Lite".
1.1 Video Fly Lite - Free Video Manager
Video Fly Lite - Free Video Manager is a free app for iOS 6.0 and higher. Installation is hassle-free through iTunes.
Once installed and launched, the YouTube website is loaded. Use the search box to quickly find videos (1).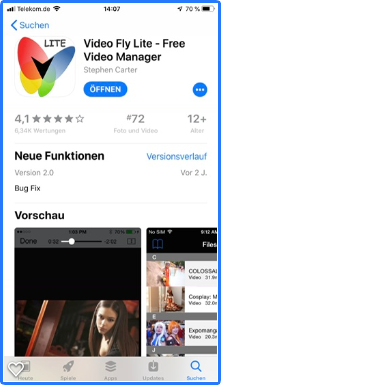 Then, use "Save" to download the video to your device (1).
Downloaded videos are accessible through "Files" in the app (1).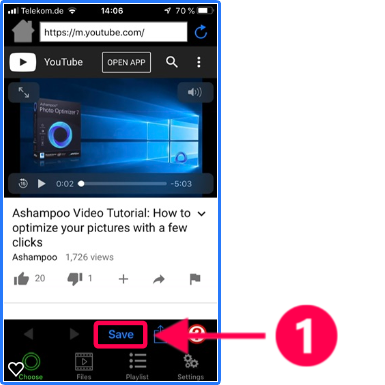 2. YouTube downloader for Android
As with iOS, there are also free downloaders available for Android devices.
2.1 SnapTube
SnapTube is a very popular video downloader. Since Google don't condone YouTube downloaders in their Google Play Store, you'll have to manually download the app from the developer's website.
Installing apps from external sources requires your explicit permission through a switch in the system settings. The way to access the switch differs depending on your Android version. For Android 6, 7 and 8, go to your "Settings" screen. Then, tap "Security" or "Lock screen and security". Scroll down to the "Security" section and look for "Unknown sources". Toggle the switch and confirm your selection with "OK". You have now enabled app installations from outside the Google Play Store.
If you're using Android Oreo, simply search for "install unknown apps" in the settings. Then, click "Install unknown apps" (1).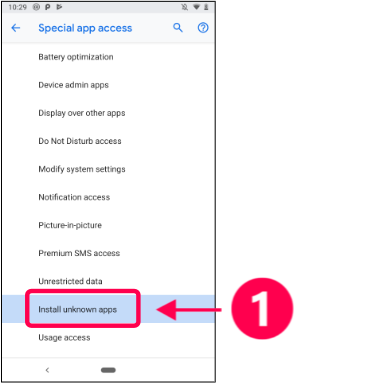 You'll then have to select the parent app that should be allowed to trigger the installation of unknown apps. Tap on "Chrome" (2).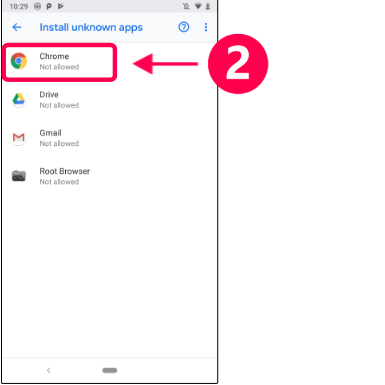 Next, enable "Allow from this source" (3).
You can now close the settings.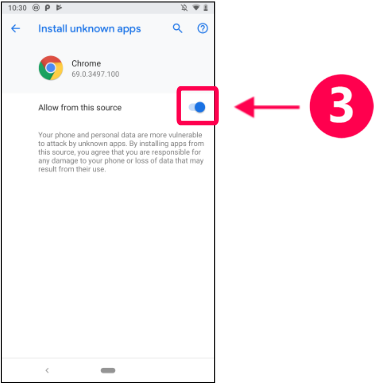 2.2 SnapTube download and installation
Search for "SnapTube" in your Chrome browser and visit the corresponding website. Alternative, you can also manually visit "https://www.snaptubeapp.com/en/".
Next, click "Download" (1).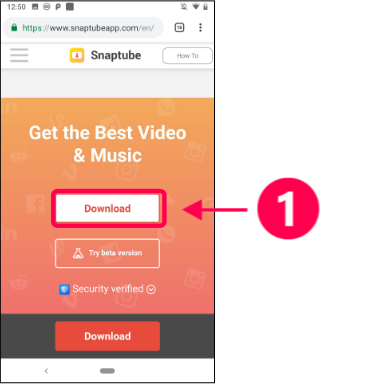 Once downloaded, tap "Click_me_to_Install_SnapTube_*.akp" in your downloads list to install the app (1).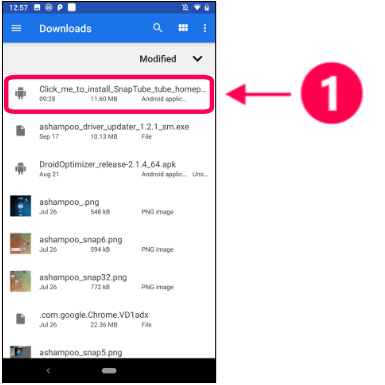 Then, launch the app.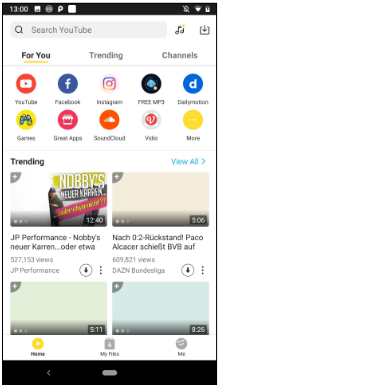 Use the search box to find your video (1).
Then, tap the video to play it (2) and to reveal additional features.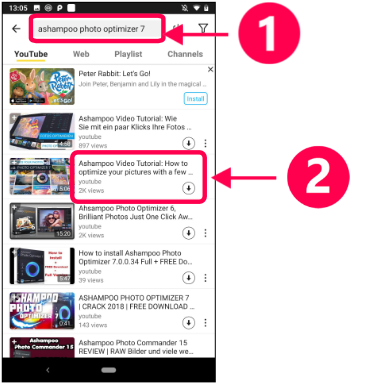 Hit "Download" to download the video to your device (1).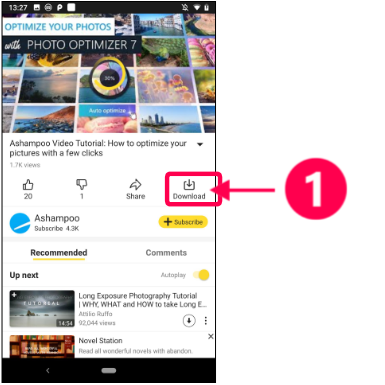 You'll be asked to specify the output video (1) or audio (2) quality, in case you want to download the audio only.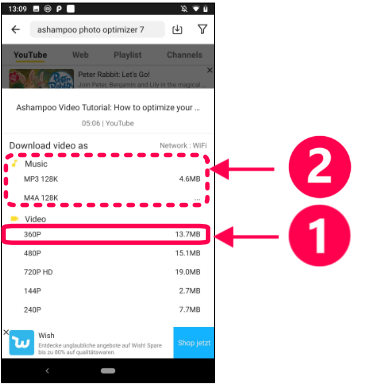 Finally, you can modify the file name and/or output location (2), if needed. Click "Download" when you're done (1).