The virtual sound card is a piece of software that sits between your hardware-based sound card and your headphones. Ashampoo Soundstage Pro converts audio signals into what they would sound like through a dedicated surround system—but sends them to your headphones instead. This gives you a realistic surround experience without the need for expensive audio equipment! The conversion is based on precise measurements taken in various recording studios around the world.
1.
The right settings—during and after installation
Once the software is installed, please confirm the installation of the virtual sound card driver (Spatial Sound Card) (1).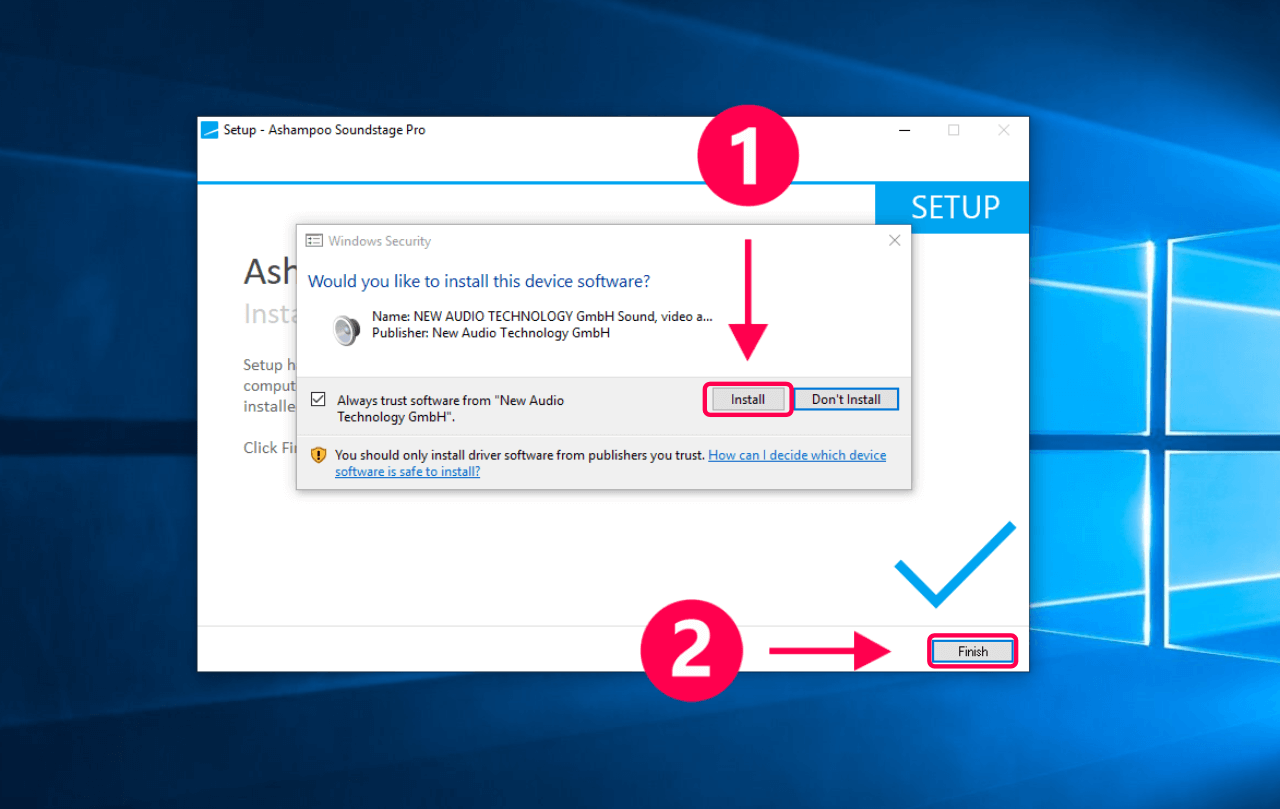 Then, launch Soundstage and open the settings (1).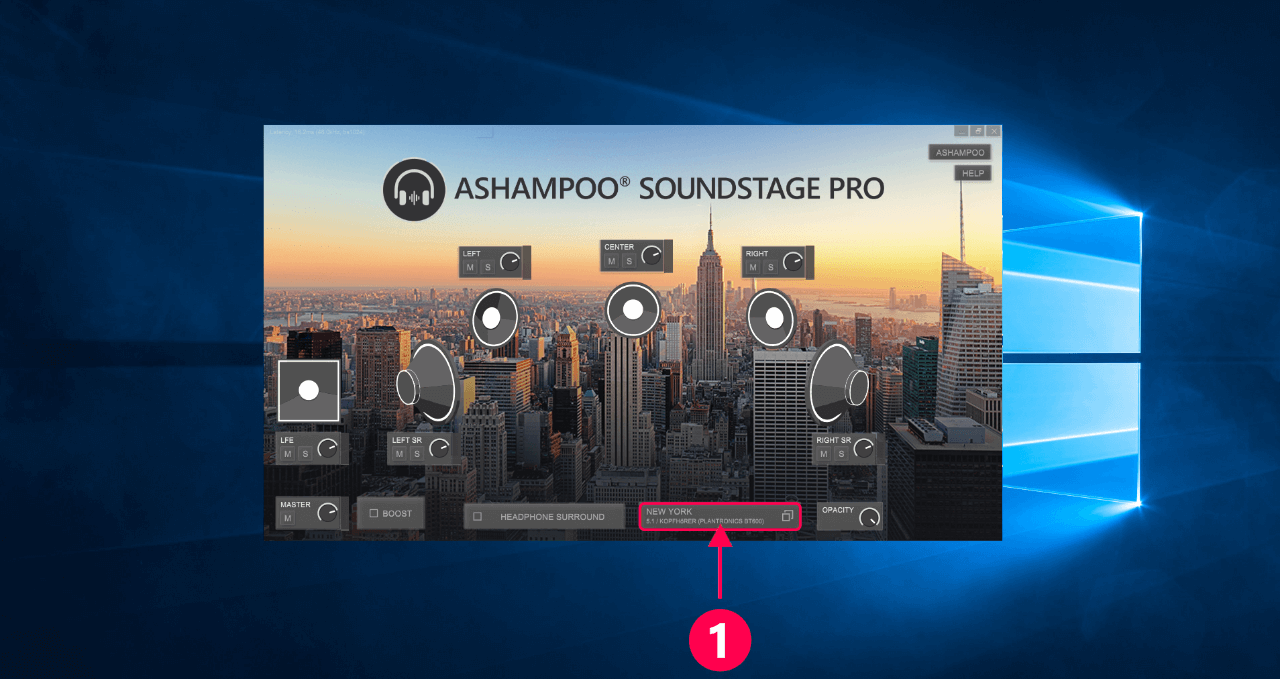 Next, click "Output" (1) and select the audio device that connects to your headphones (2). USB/Bluetooth-based headphones are listed separately.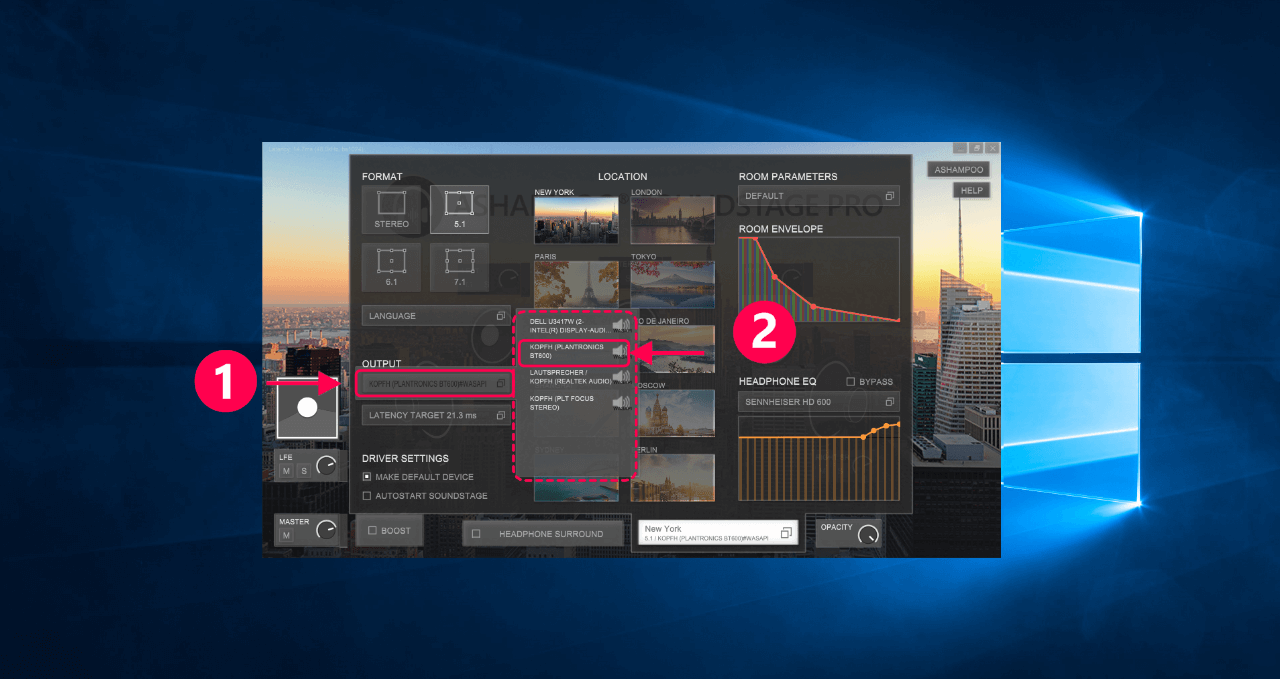 Click the settings button again to close the dialog (1).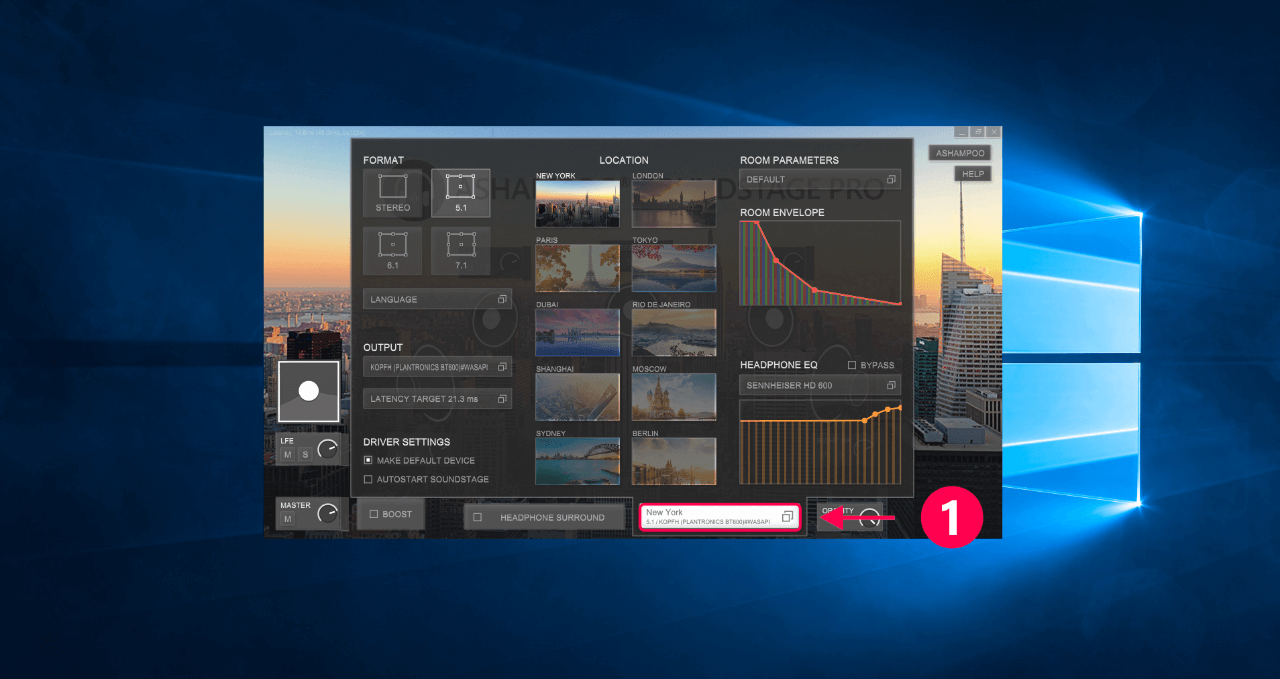 2.
Listening to surround sound
Now it's time to listen to some audio. Make sure to wear your headphones the right way and play some media files, preferably movies with support for 5.1, 6.1 or 7.1 surround sound to get the full experience. If you're unsure about the format, we recommend you pick "5.1" in the settings (1), which is quite common and also covers stereo recordings.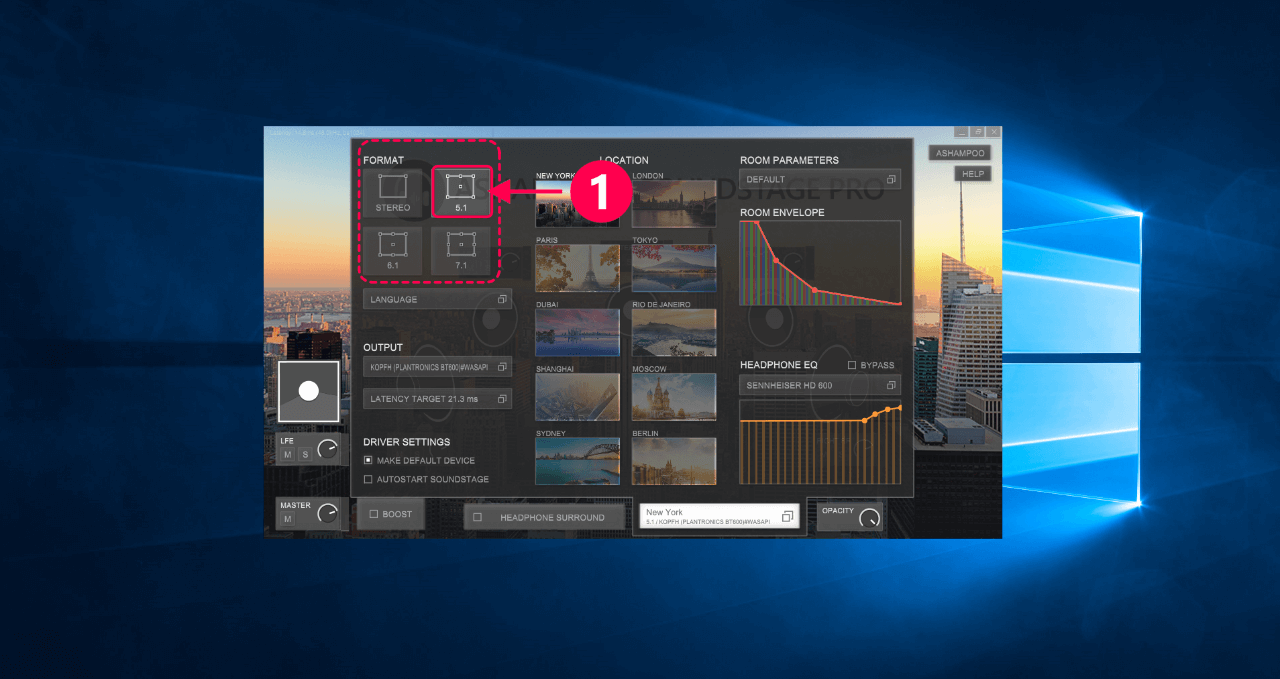 Toggle "Headphone Surround" to quickly enable or disable the surround feature. The acoustic differences should be easily identifiable.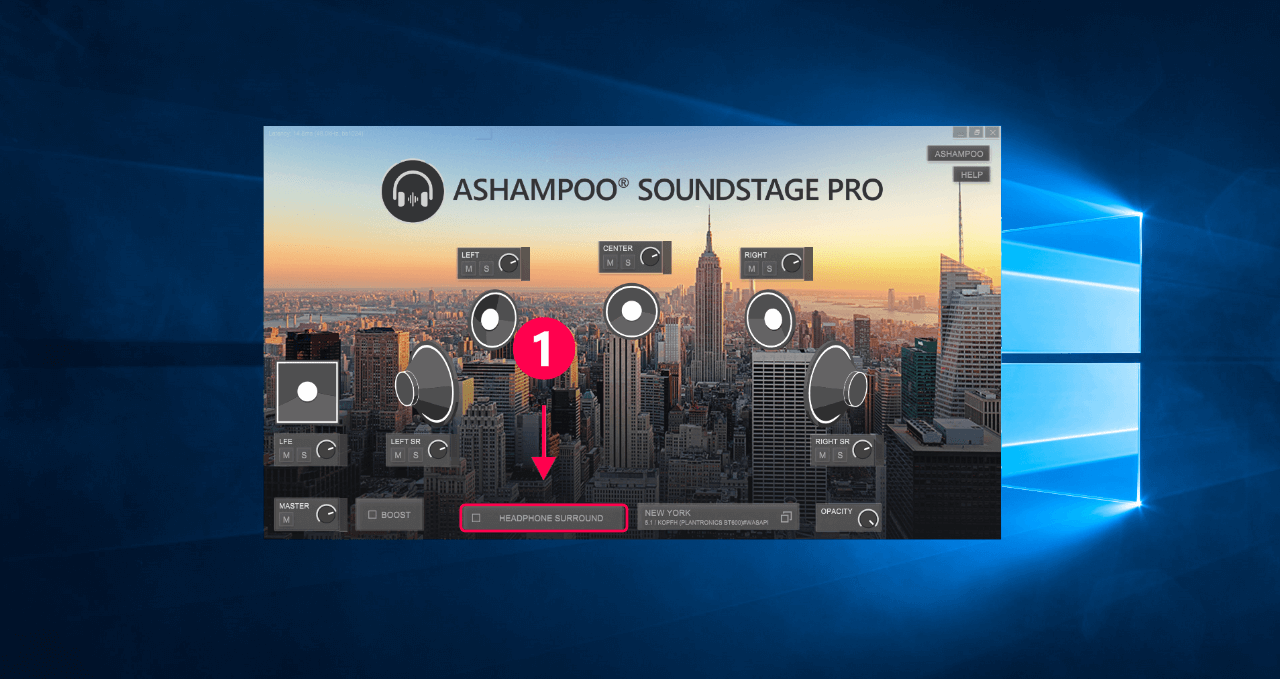 The visualization of the different speakers and volume levels make it easy to spot true surround audio material.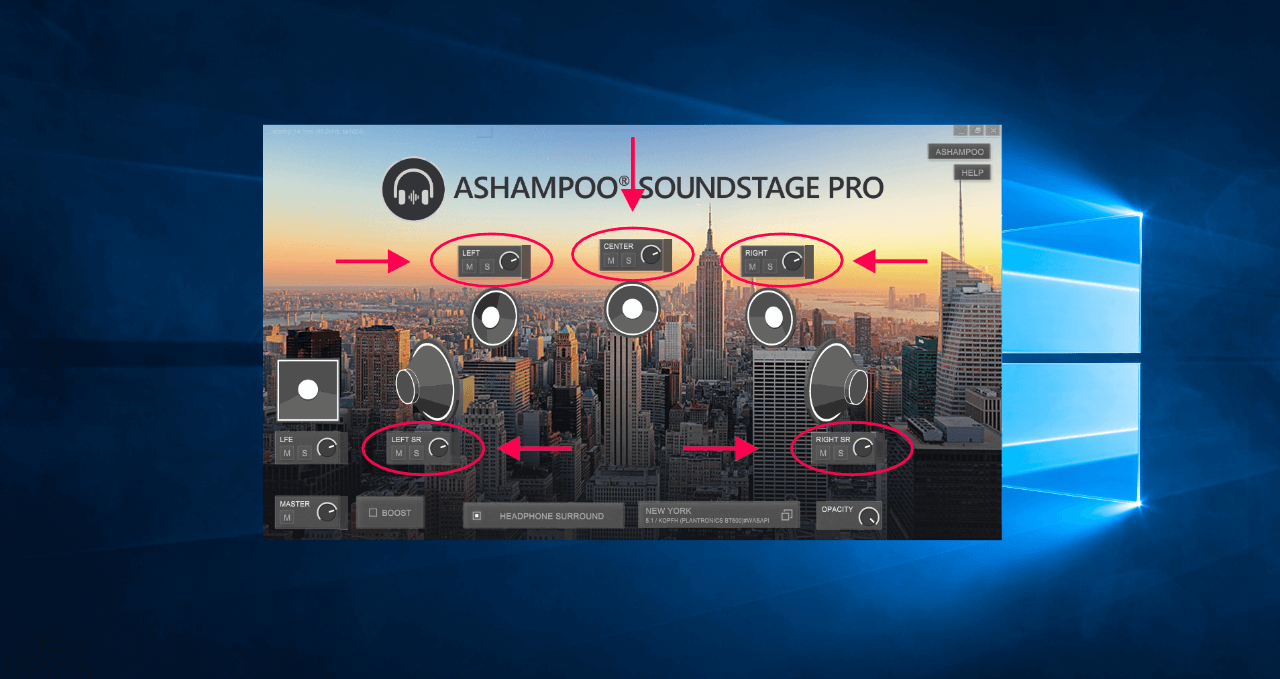 3.
Selecting different locations
The overall acoustic experience greatly hinges on the size and design of the room you're in. A small room sounds different than a more spacious setting. Soundstage comes with ten locations that represent ten different recording studios with varying audio parameters. First, open the settings (1).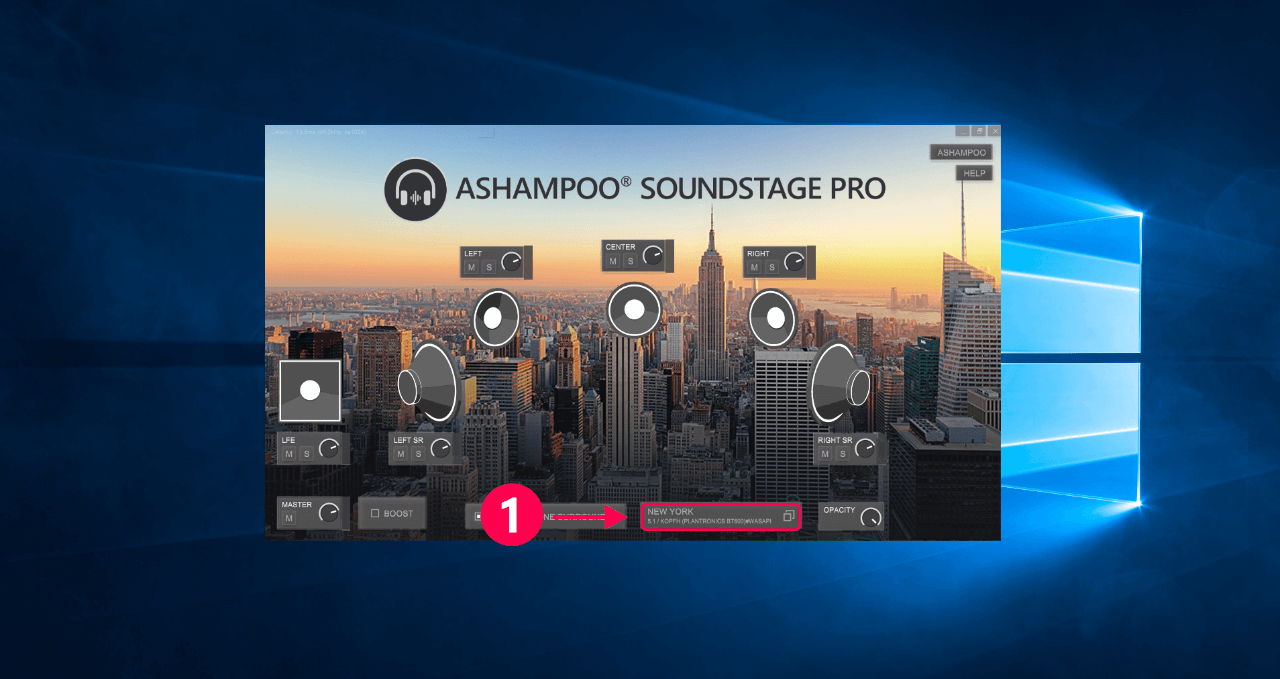 Then, select the desired location (1). Additional surround settings are also available (2).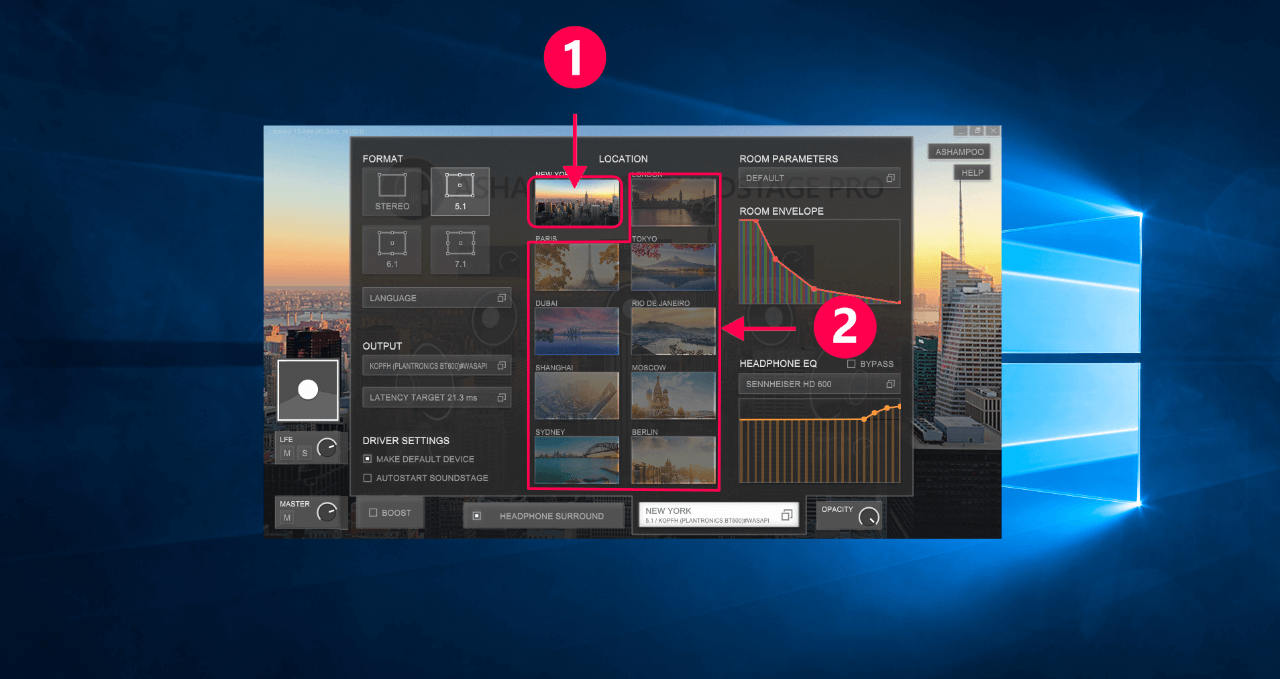 The background image on the start page reflects the currently selected location.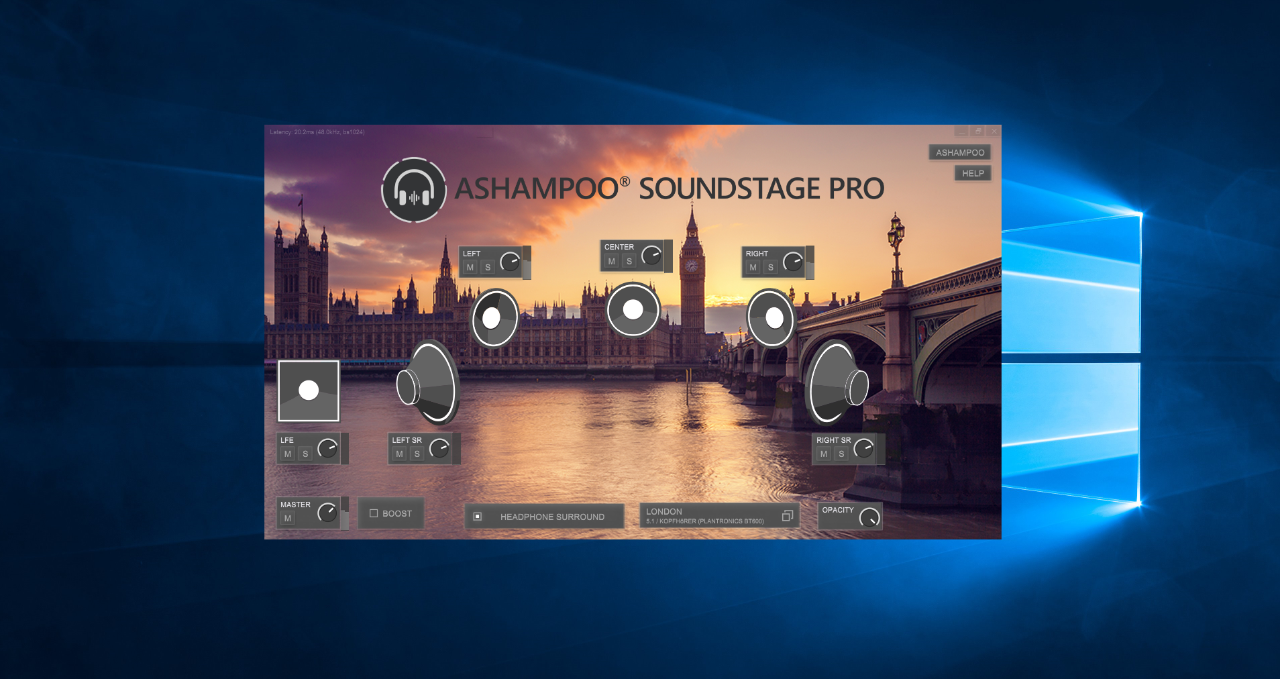 4.
Volume boost
If you feel the volume in your audio is too low, you may enable "Boost" (1) for additional signal amplification. Make sure to read the warning message carefully. Once selected (2), the volume will be significantly enhanced and this may lead to distortion in some situations.