Introduction
OneDrive is a free cloud storage provider that comes with your Microsoft account. OneDrive can save your personal documents in a single location, share them with others and allow access through any internet-enabled device (PC, tablet, cellphone). OneDrive is also one of the supported cloud services in Ashampoo Backup Pro for easy cloud backups accessible from anywhere.
Read on to learn how to set up your OneDrive account (OneDrive Basic + 5 GB free storage space) in just a few easy steps.
1. Launch OneDrive desktop app
Search for "OneDrive Desktop App" through Window 10's start menu (1). Left-click the result to run the app (2).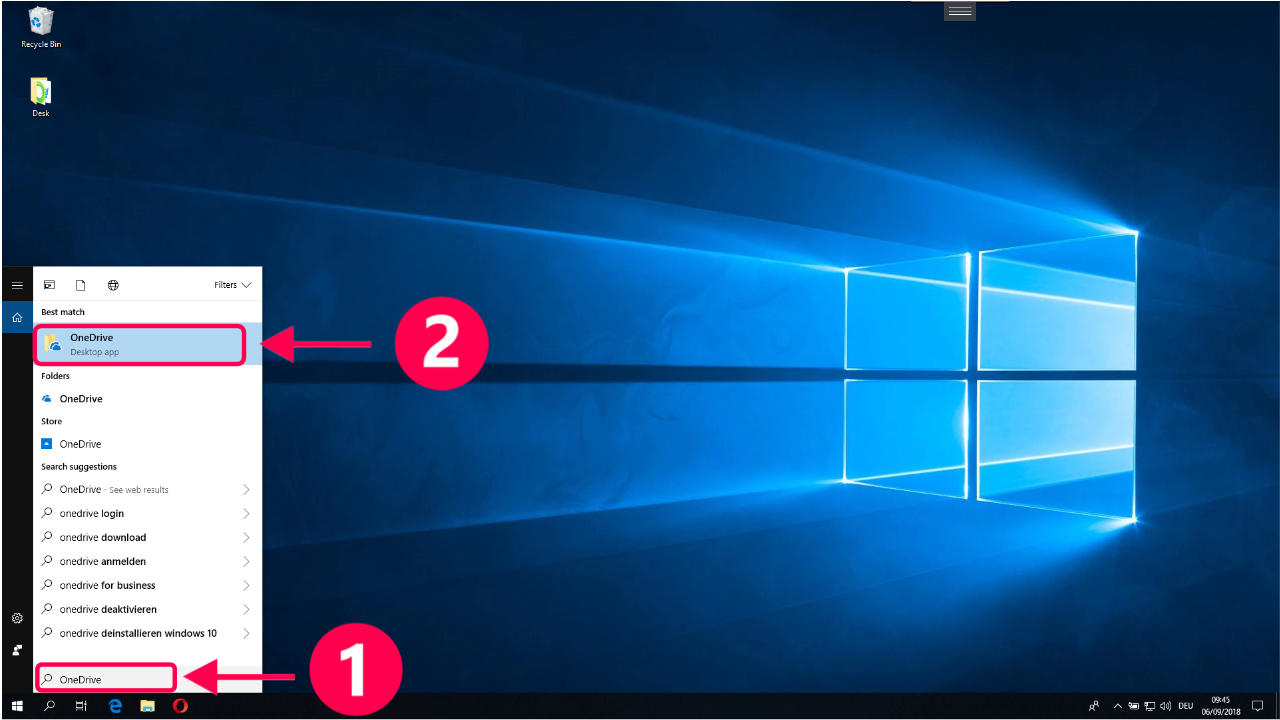 2. Input email address
Then, input the email address you used for your Microsoft registration.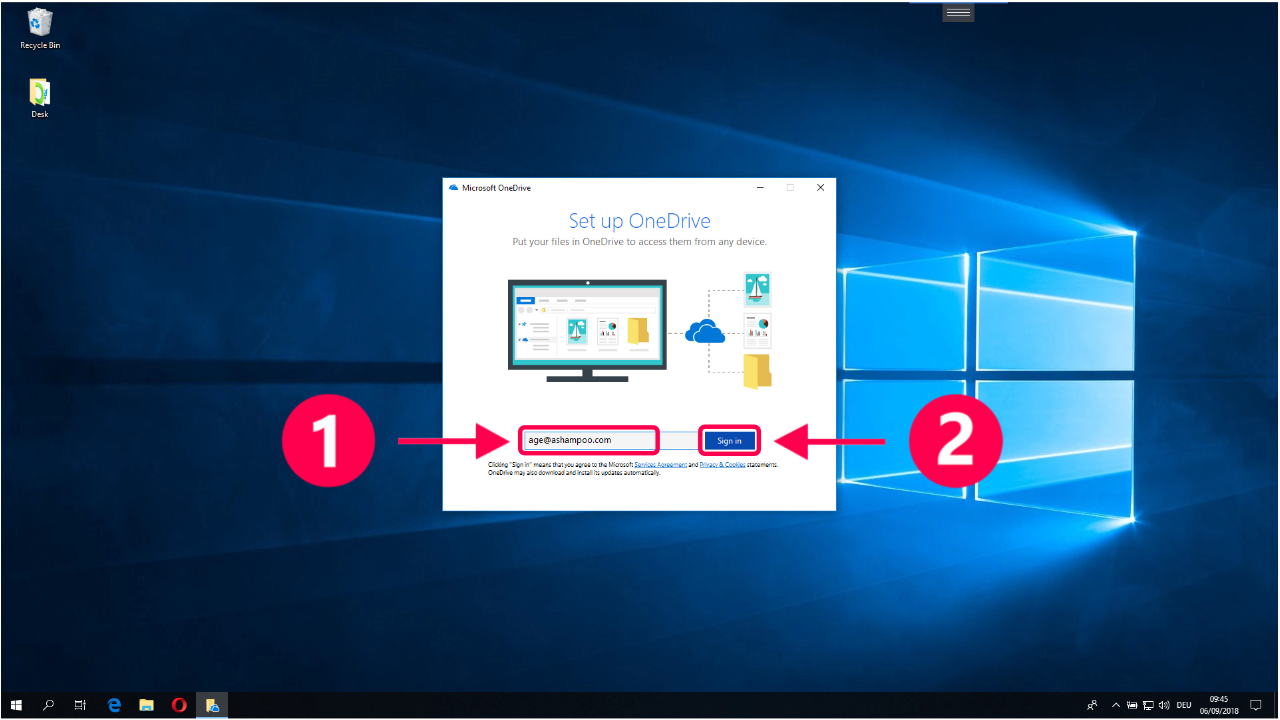 3. Personal or business use
Next, decide whether you'll use OneDrive for personal or business affairs.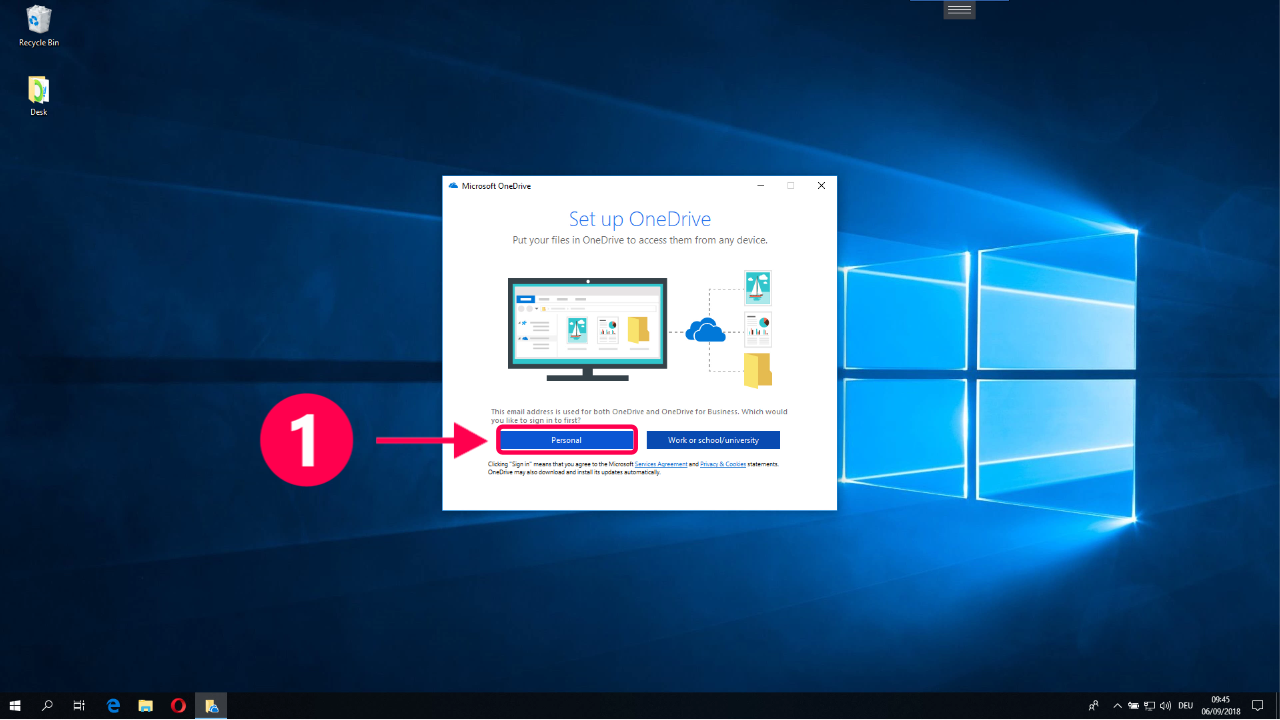 4. Windows password
After that, input your Windows password (1) and click "Sign in" (2).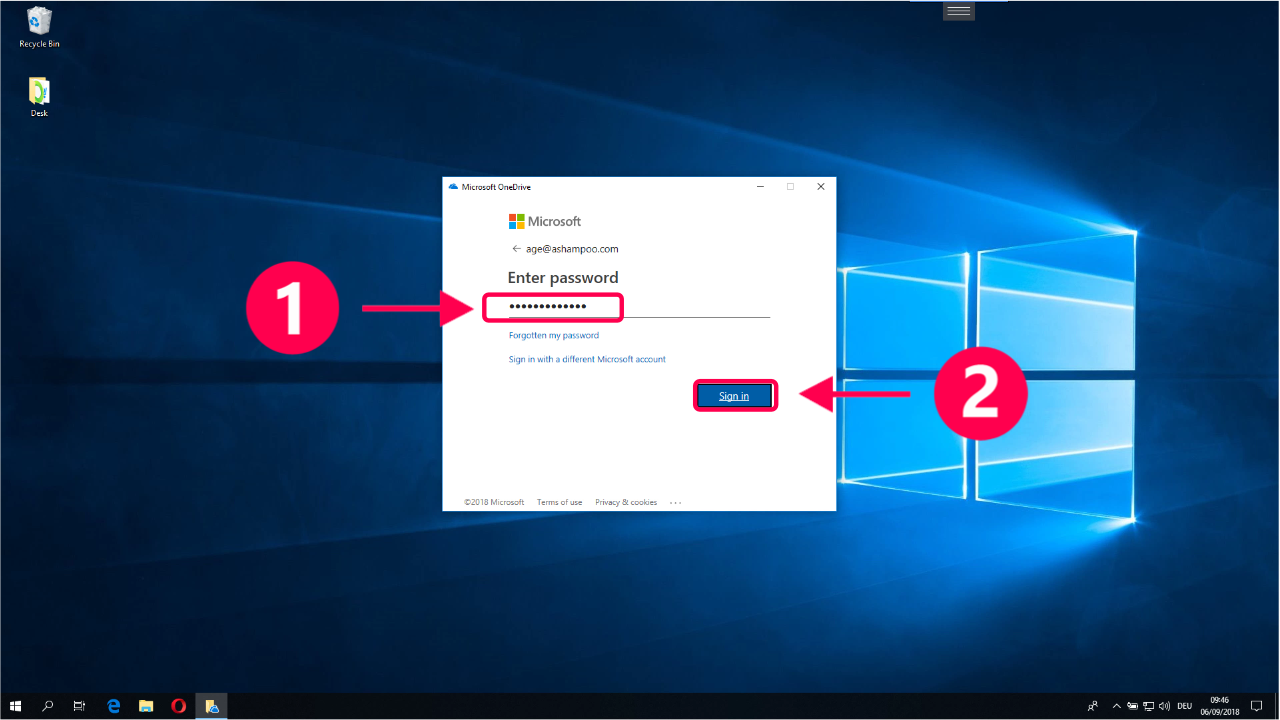 5. Sync folder
Either use the default setting or click "Change location" (2) to select the folder the contents of which will be uploaded to OneDrive and made available across devices. Click "Next" to proceed (1).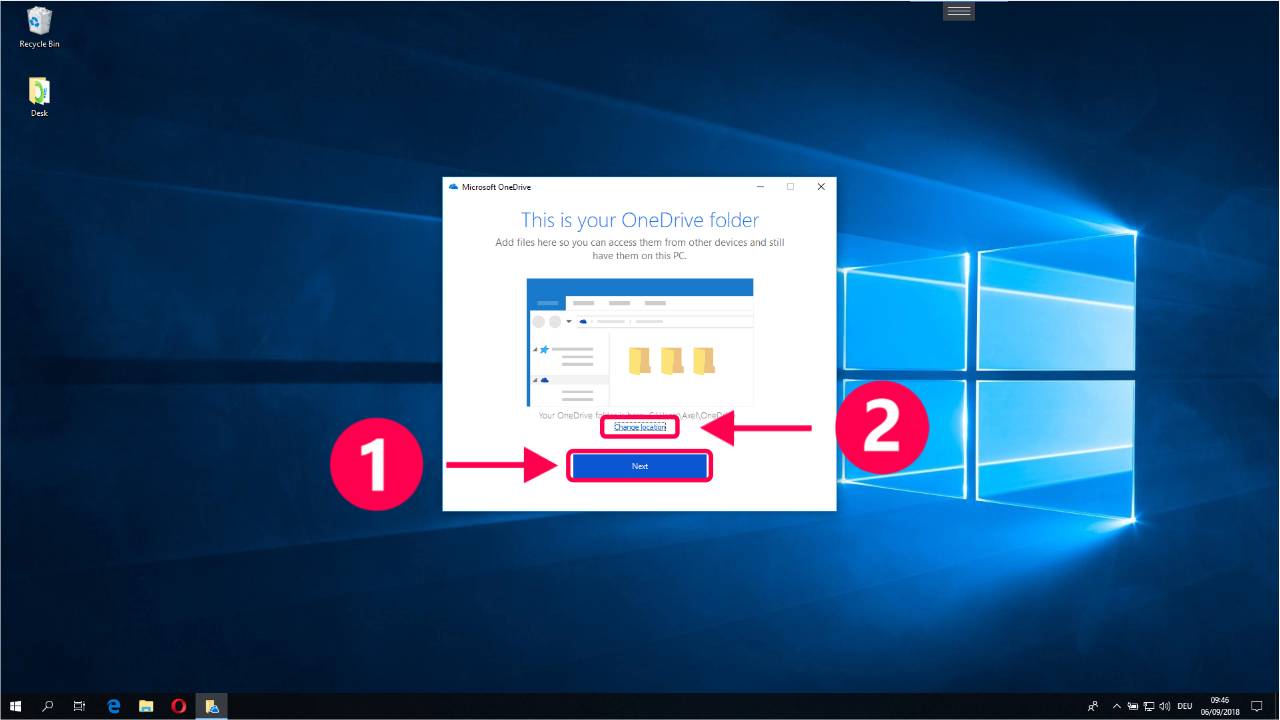 6. Premium offer
OneDrive Basic offers up to 5 GB of storage space. If you like, you can upgrade your account for additional space (1). Otherwise, click "Not now" to continue using the free service (2).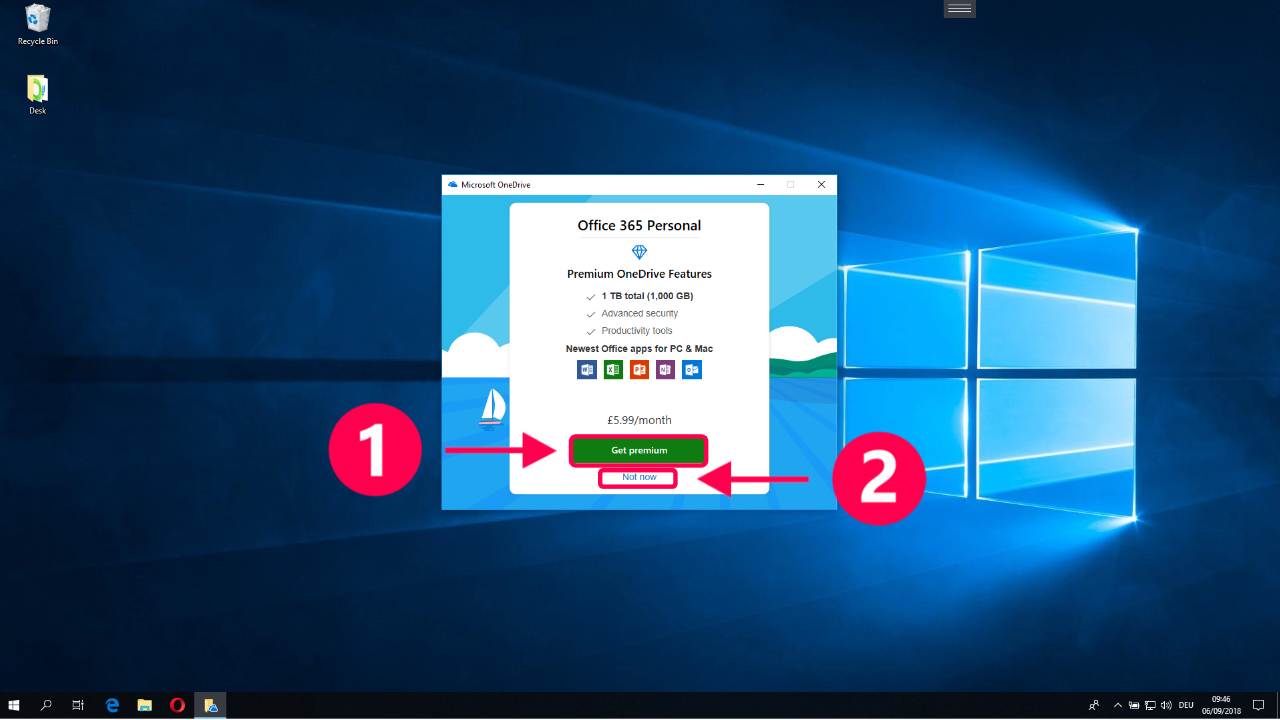 7. Process complete
Finally, you'll be presented with a welcome screen and additional information on how to use OneDrive. Use the arrow keys to navigate through the instructions (1) or click the X to close the window (2). More information on how to use OneDrive is available here: <LINK>