Not everyone feels comfortable leaving traces while browsing the web. Here's how you can protect your privacy with Opera.
1. Open Opera menu
Click the red "O" to bring up Opera's menu.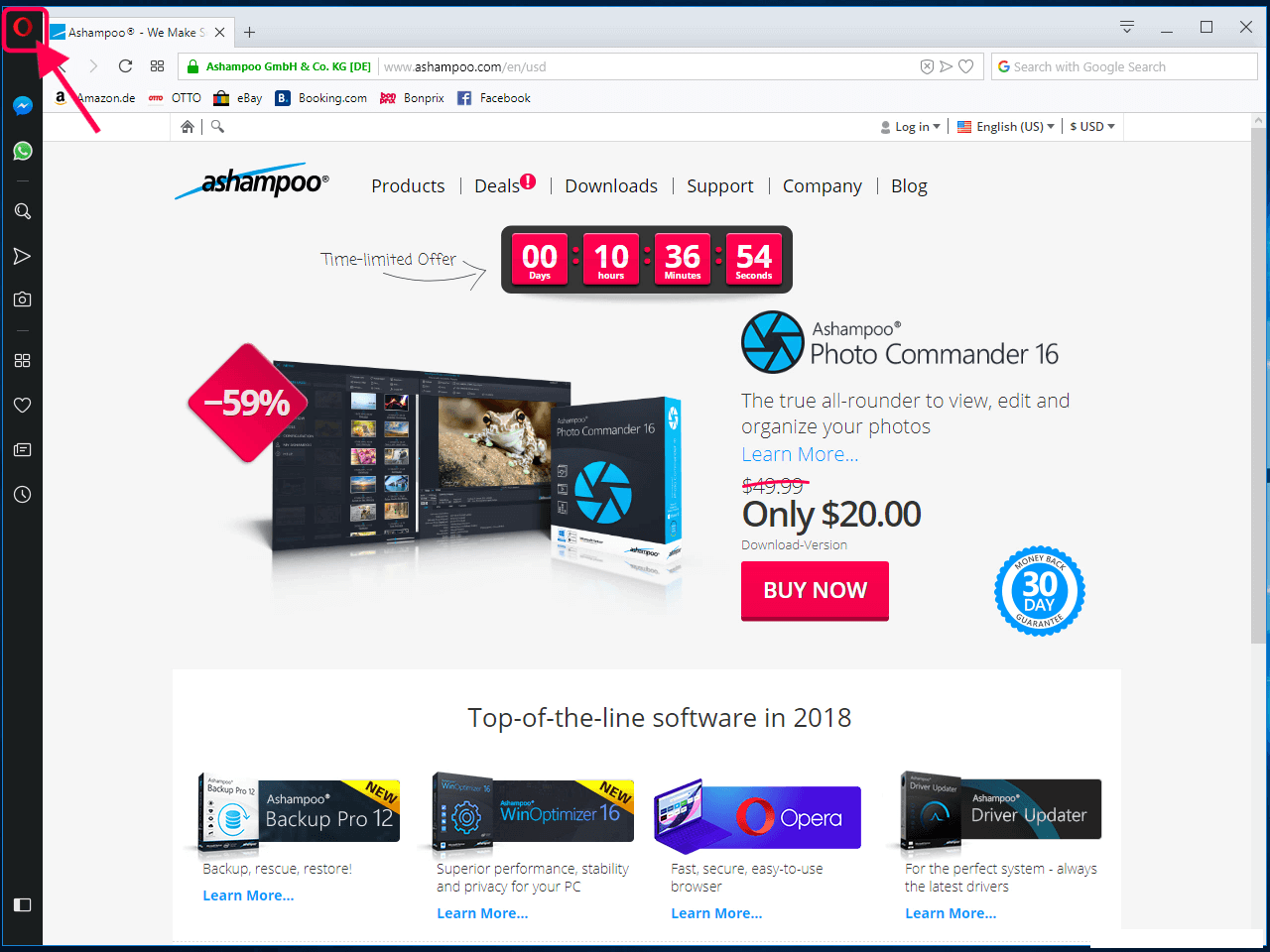 2. Open settings
Click "Settings".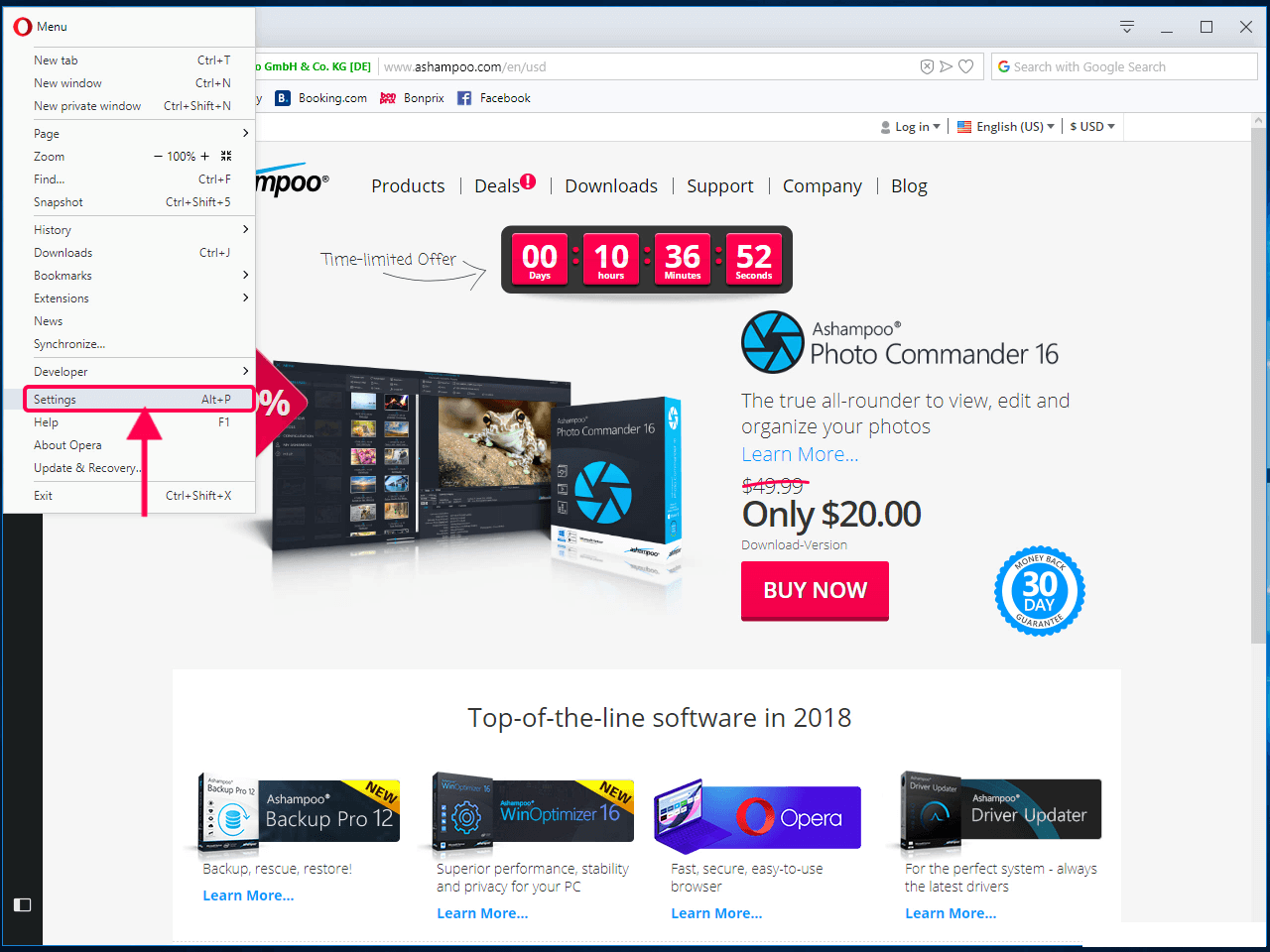 3. Privacy & security
Open the "Advanced" and the "Privacy & security" section.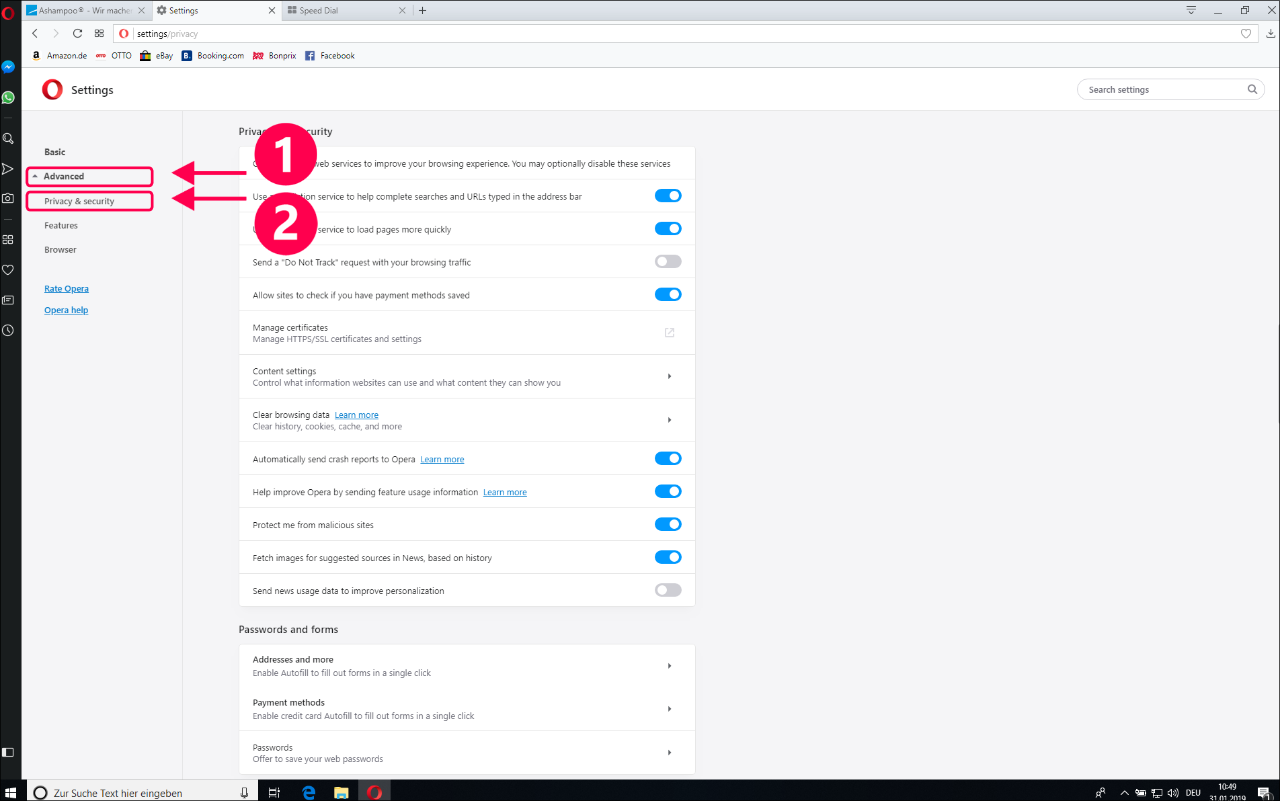 4. Browsing data
By default, Opera stores some browsing data to speed up website loading or improve site interactions. You may want to delete this information to protect your privacy.
Click "Clear browsing data" to open the settings (1). Use the dropdown menu (2) to specify the time range. Click "Clear data" to start the cleaning process (3).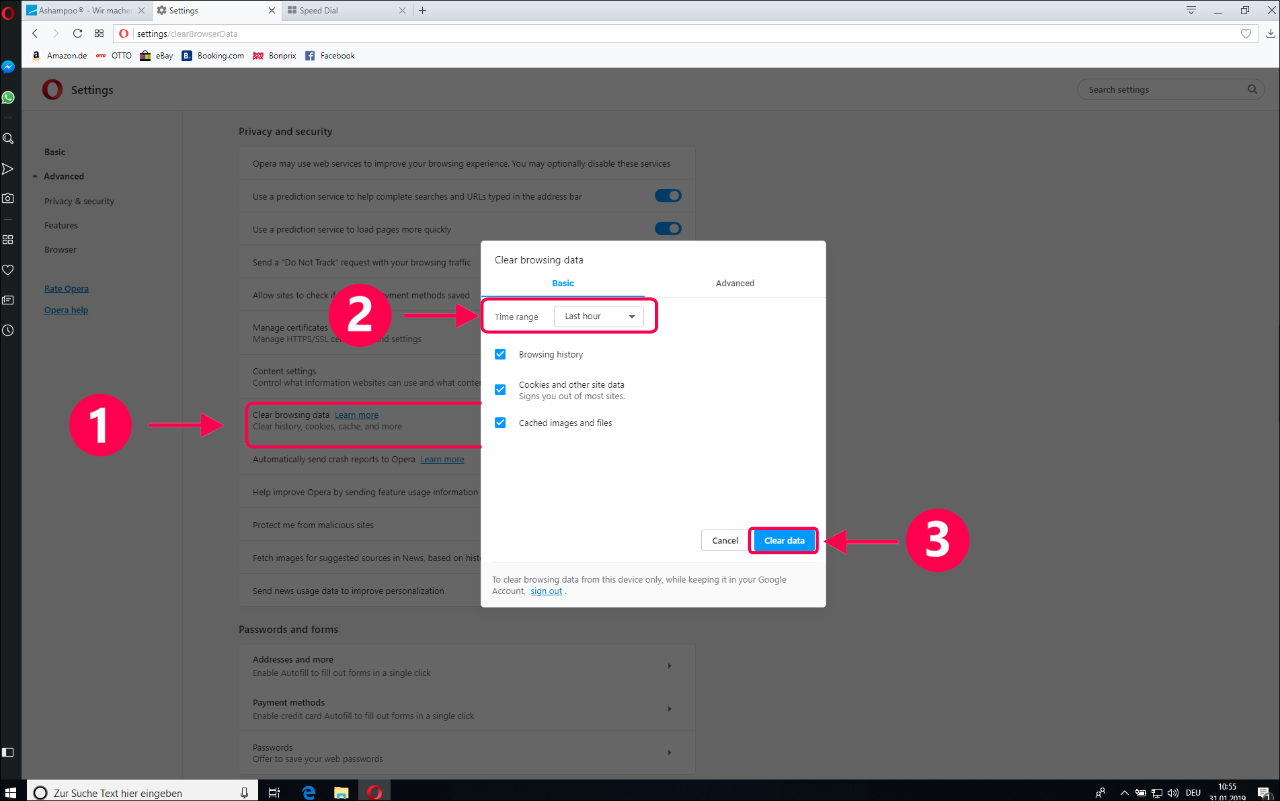 We recommend not to store passwords in your browser. Click "Advanced" (1) to change the register.  Deactivate "Passwords and other sign-in data" (2) with a click. Click "Clear data" to start the cleaning process (3).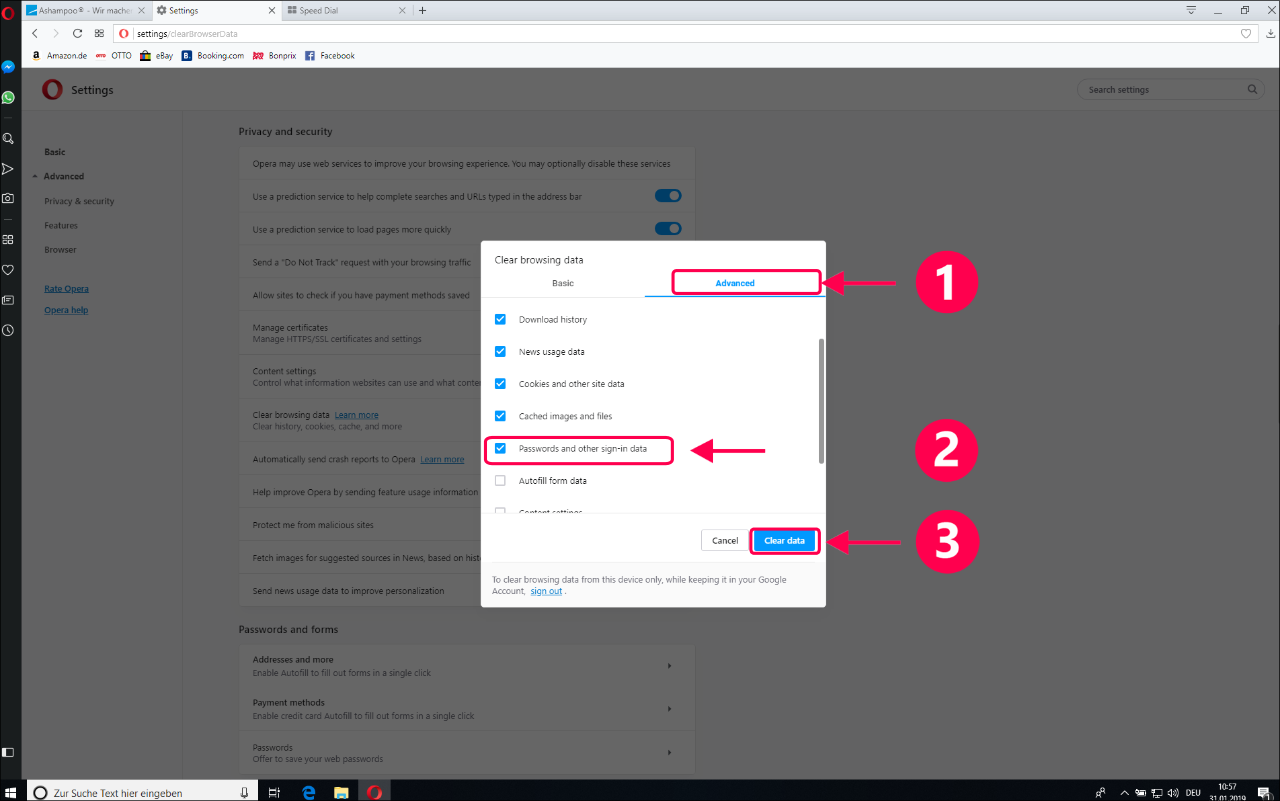 5. Enable VPN
VPN uses a dedicated relay server to mask your IP address online so sites will be unable to determine your location. This not only protects your privacy but also enables you to view sites and content usually unavailable in your region, e.g. videos. Note that VPN can lead to slower site loading.
Click "Enable VPN" to use VPN connectivity.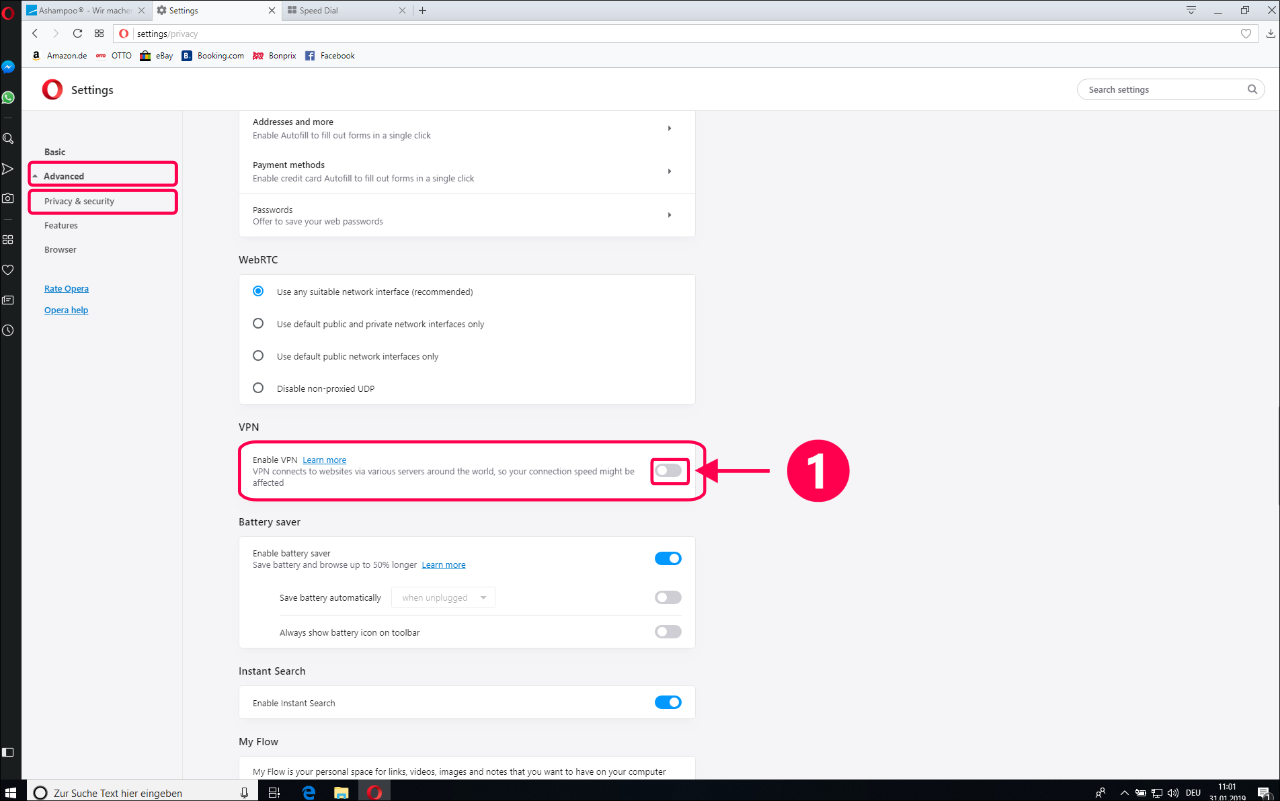 6. Private window
Private windows ensure browsing traces are deleted automatically the moment you close the windows.
Once the windows are closed, Opera will delete the following data:
• Website history
• Cached entries
• Cookies
Once closed, the window / tab cannot be restored through the "History" menu.
Either use Opera menu > "New private window" or Ctrl+Shift+N to create a new private window.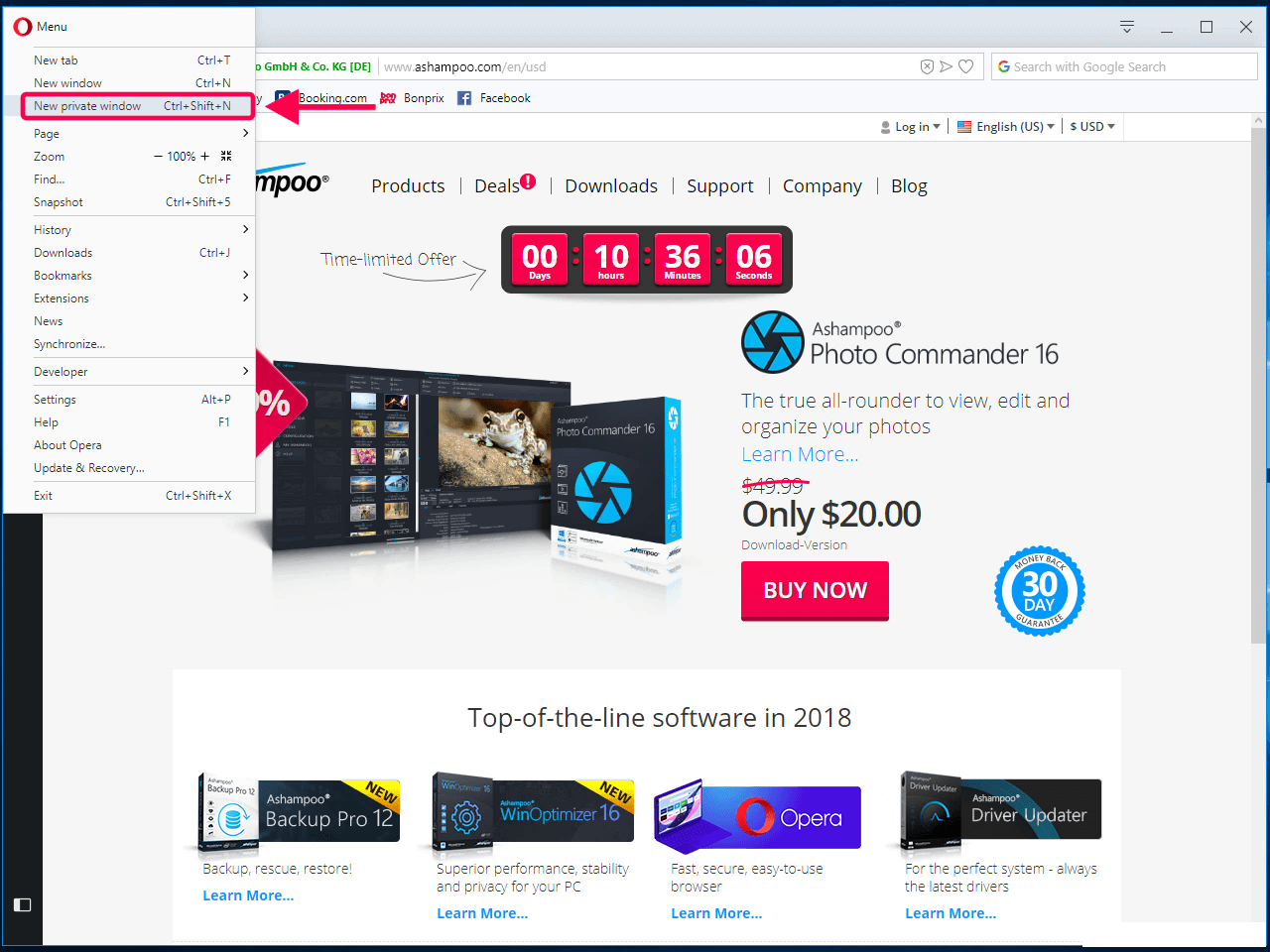 You can now use the new window to browse the web in private mode.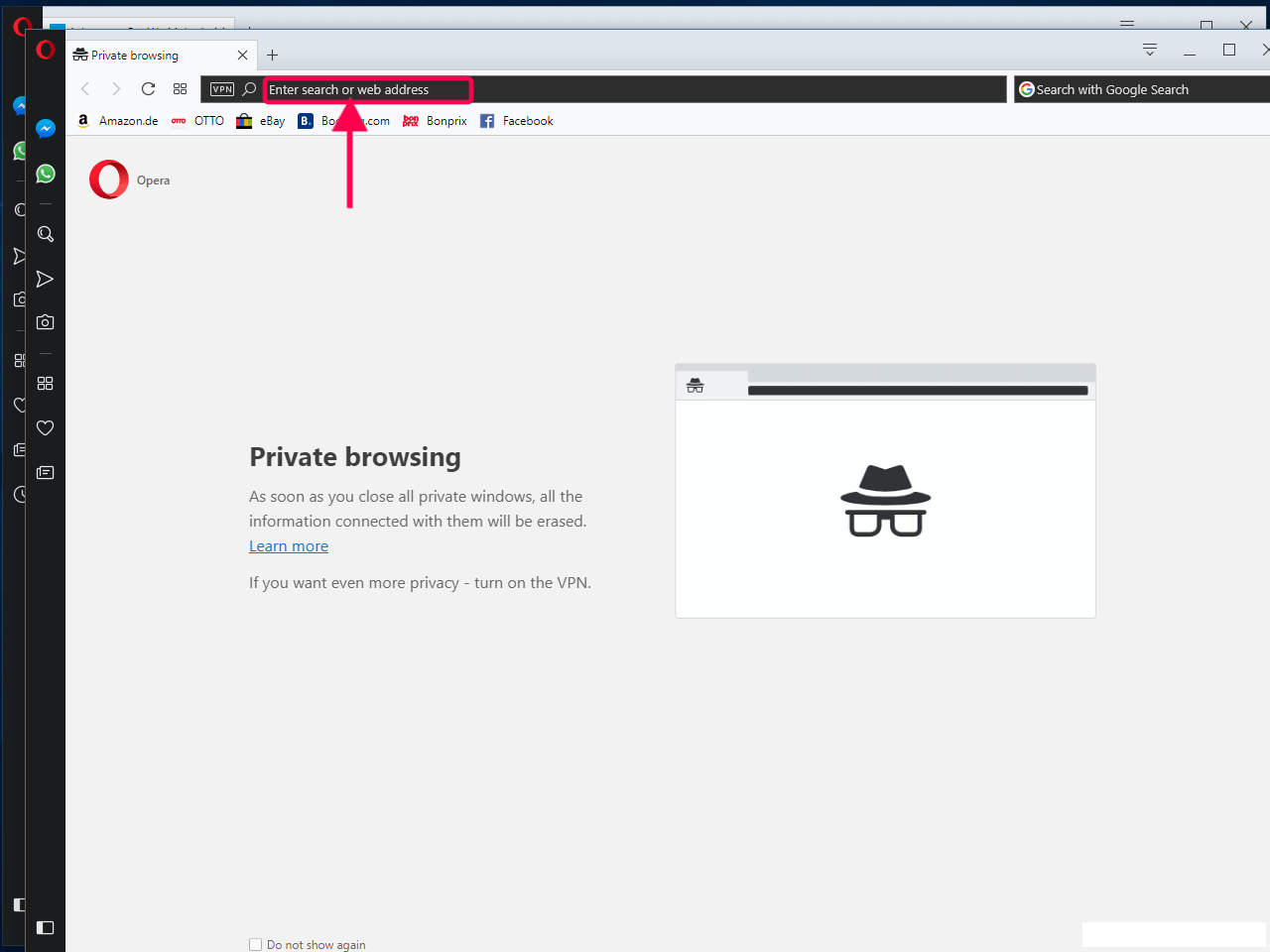 Private browsing coupled with VPN (see 5) is a great way to protect your privacy online. Opera supports both out of the box. If you like, you can download the latest version of Opera here: <Download Opera>