The latest Opera browser comes with a built-in ad-blocker that not only filters out unwanted ads and enables up to three times faster web browsing.
1. Open Opera menu
Click the red "O" to bring up Opera's menu.

2. Open settings
Click "Settings".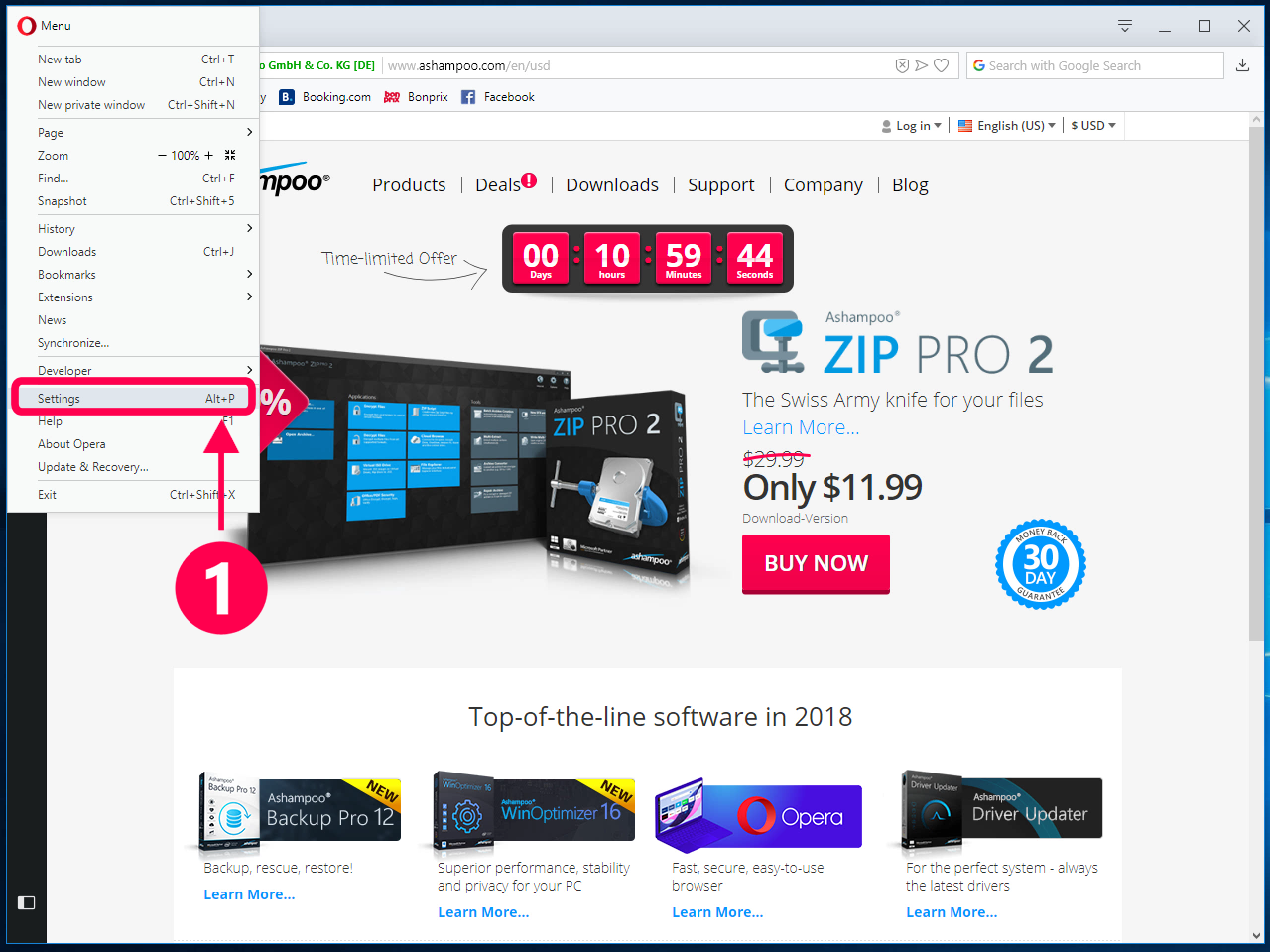 3. Block ads
Enable "Block ads and surf the web up to three times faster".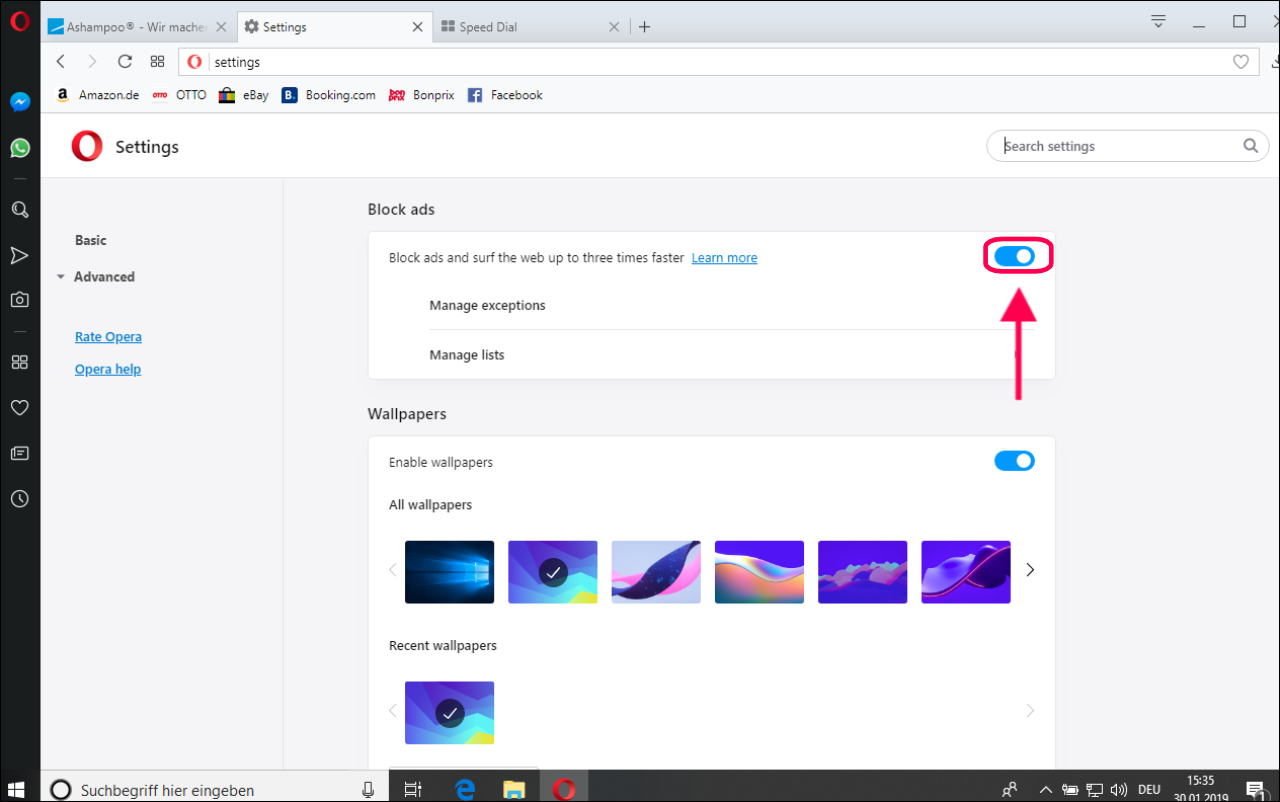 4. Manage exceptions
Click "Manage exceptions" to whitelist websites that won't be subject to ad-blocking.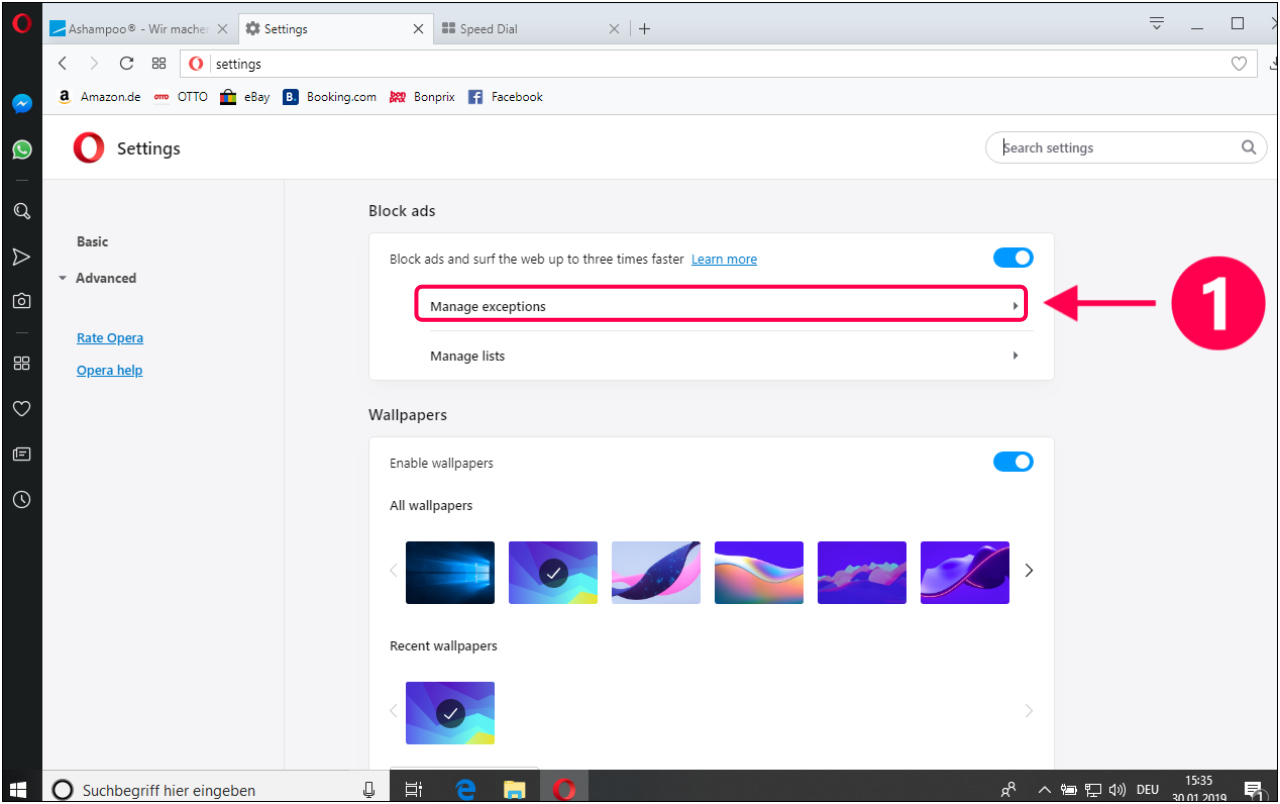 Note that ads sometimes contain useful offers you wouldn't see with ad-blocking enabled. As an example, I've entered "ashampoo.com" (1). First click on Add (1), then enter the Internet address (2) and complete the entry by clicking on "Add" (3). Repeat these steps to exclude your favorite sites from ad-blocking.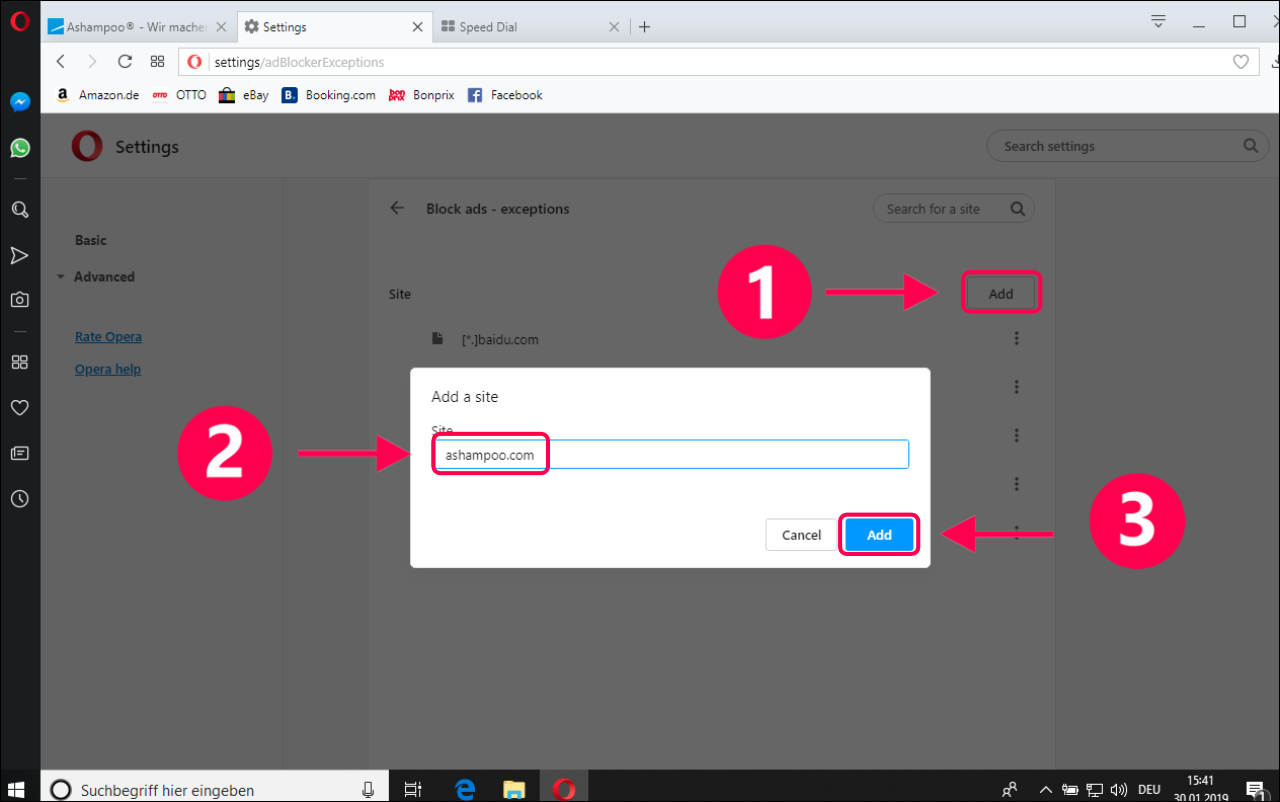 5. Manage Lists - the comfortable way
For extra convenience and comfort, you can rely on lists that include proper filter rules for most common sites. "EasyList" is one of the most popular examples and the basis for several ad-blockers.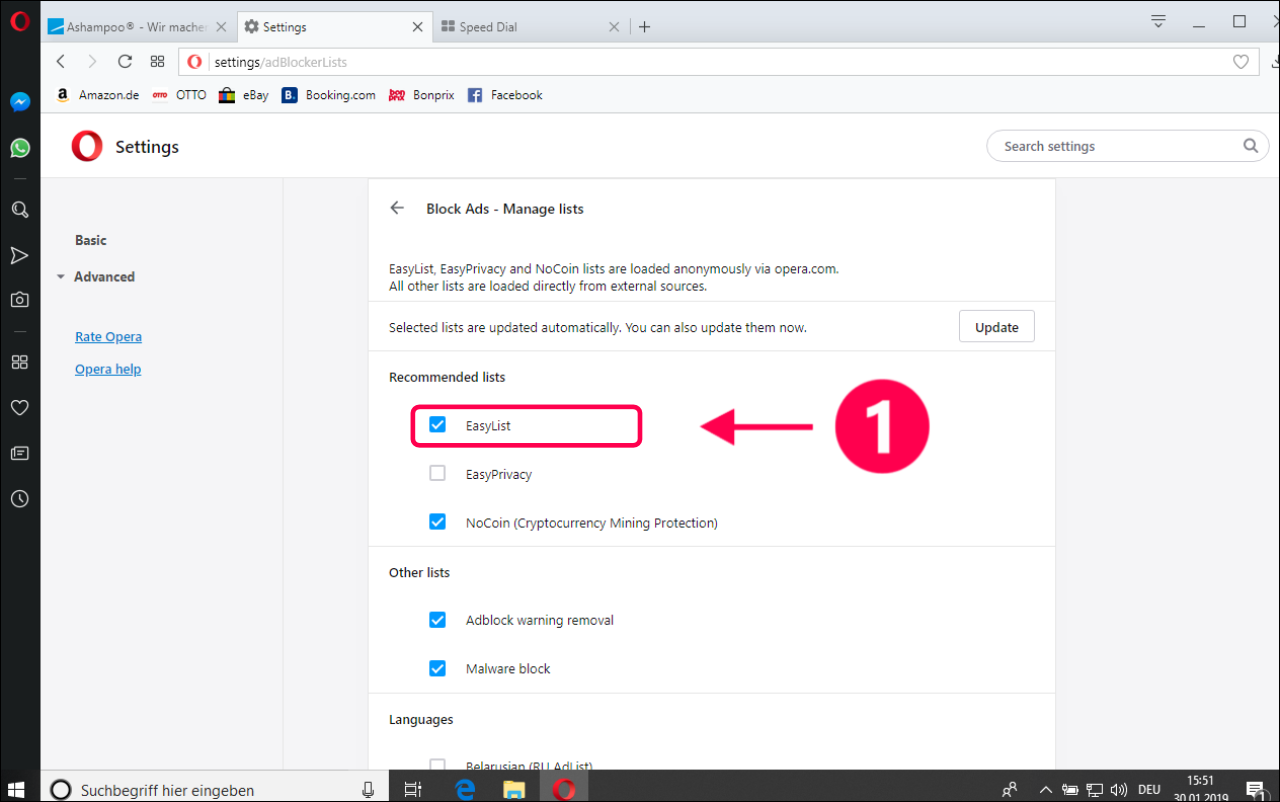 6. Malware blocking
Finally, I suggest enabling "Malware block" to block known sites that distribute malware. Simply click "Manage lists" (1) and click "Malware block" (2). Then, click "Done" to save your setting.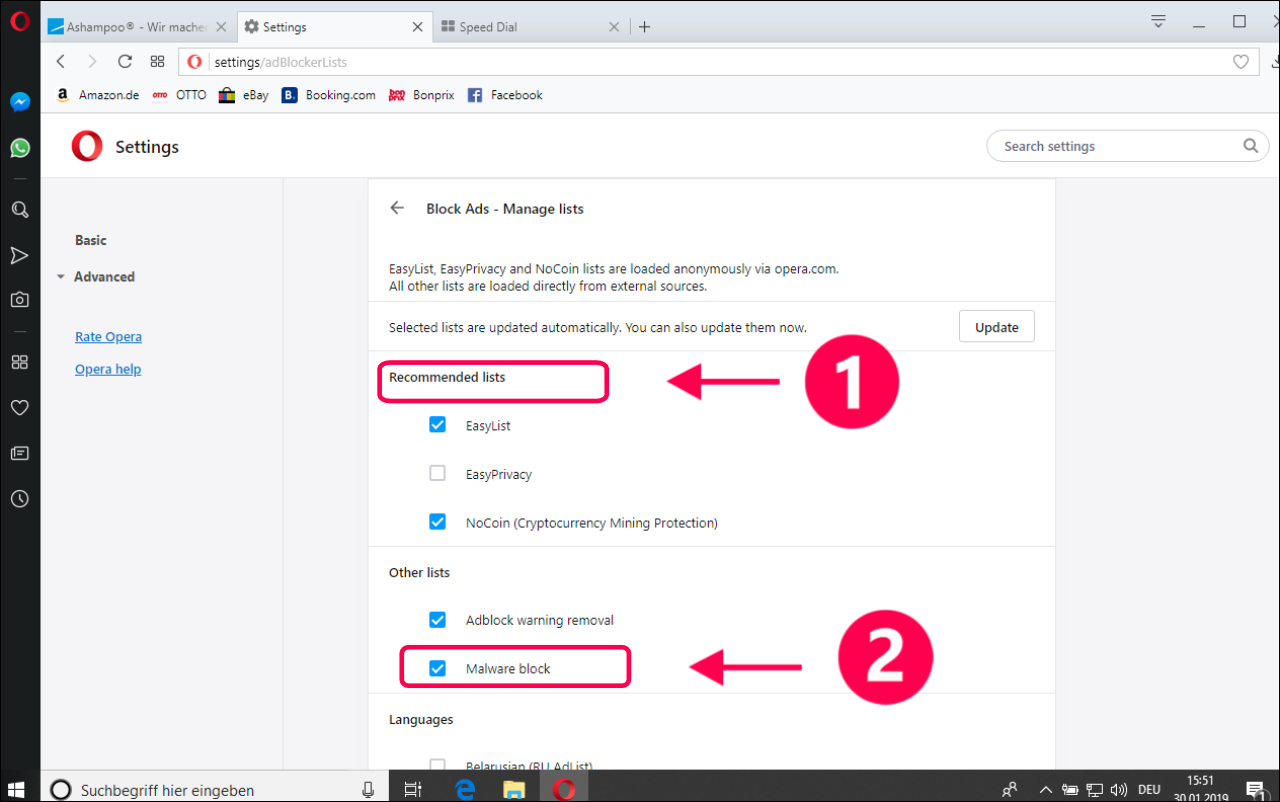 7. Close settings
Once your settings have been applied, click the "x" to close the settings tab.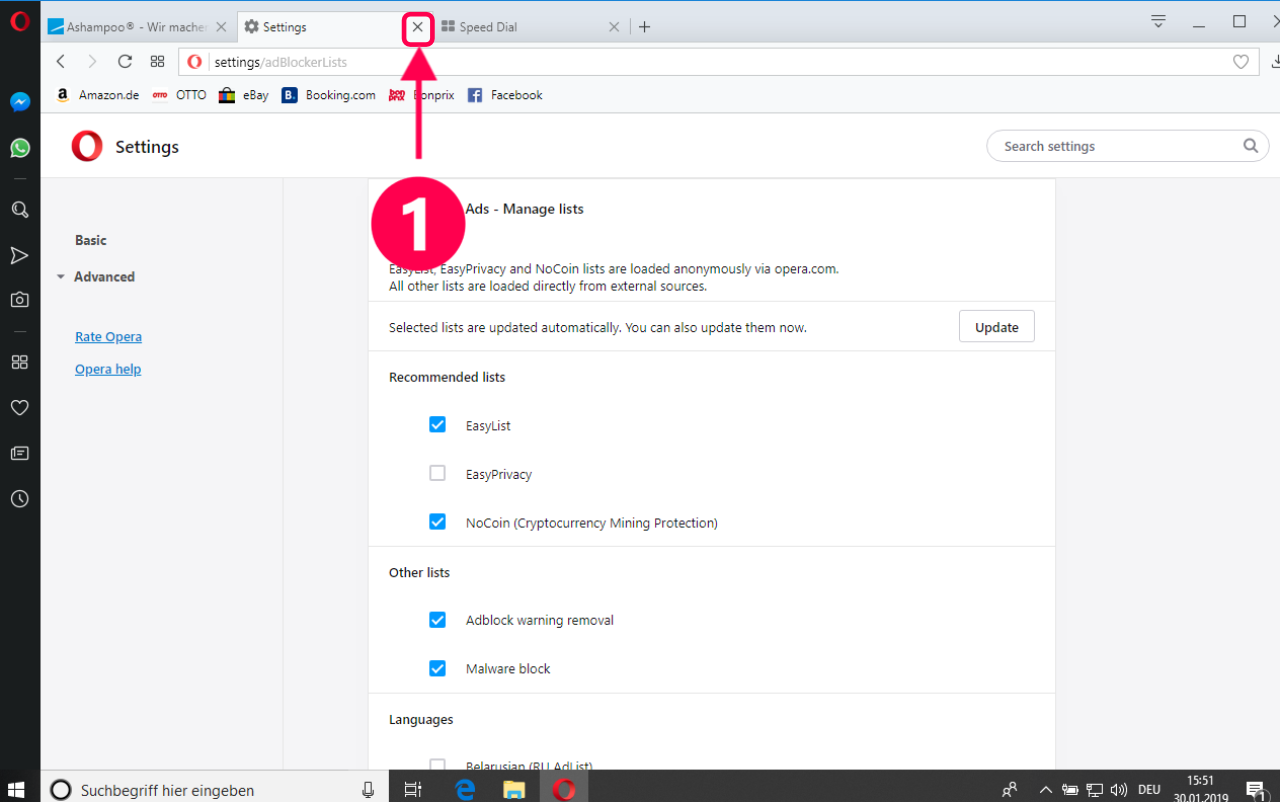 If you like, you can download the latest version of Opera here: Download Opera