1. Click feature
Select Burn Data > New Disc.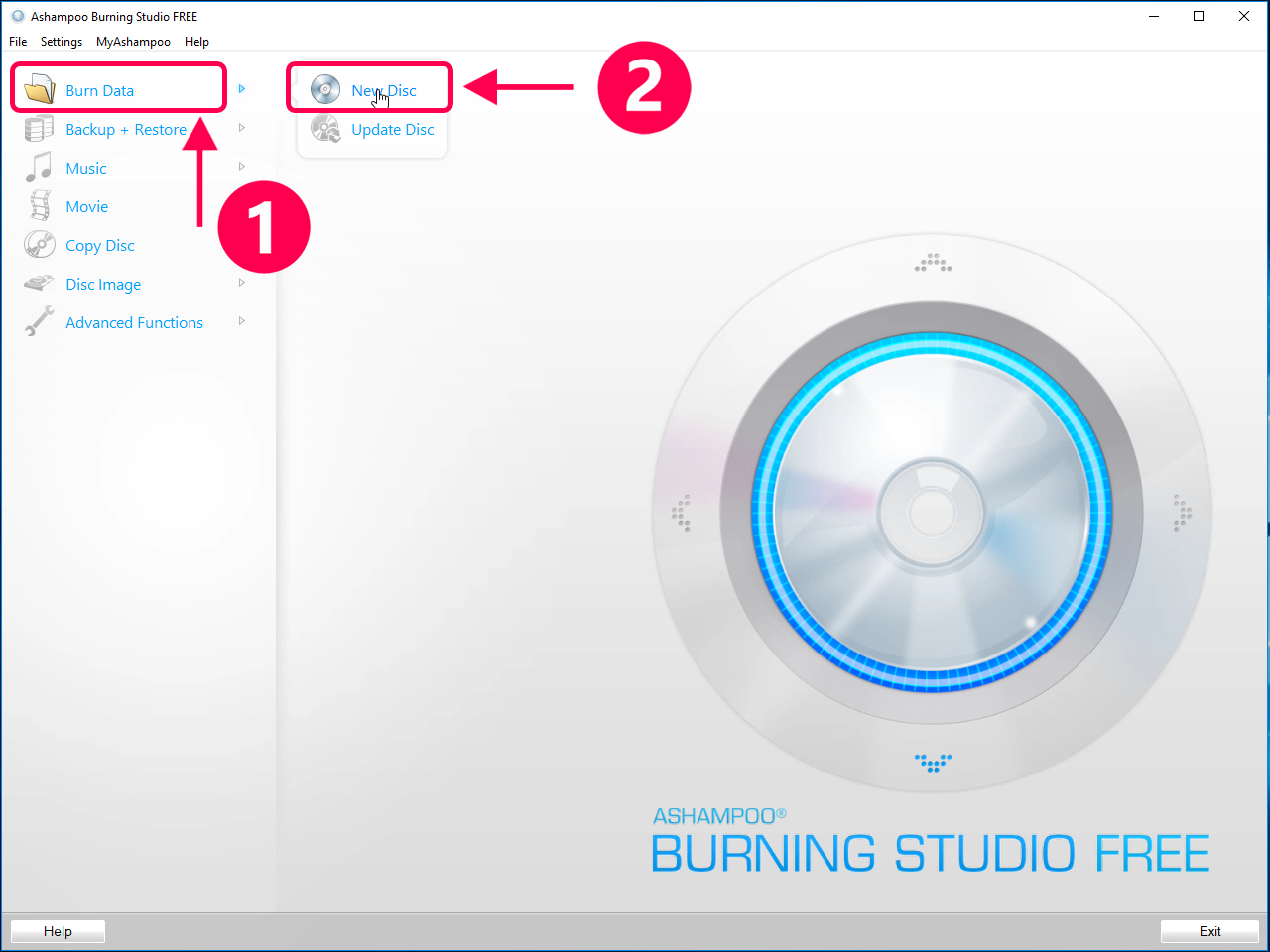 2. Select files and folders
Click "Add" to open the file chooser dialog (1). Then, left click the file / folder you wish to add and click "Add" (3). You can repeat this step as many times as you need to add additional files / folders. Click "Close" when you're done (4).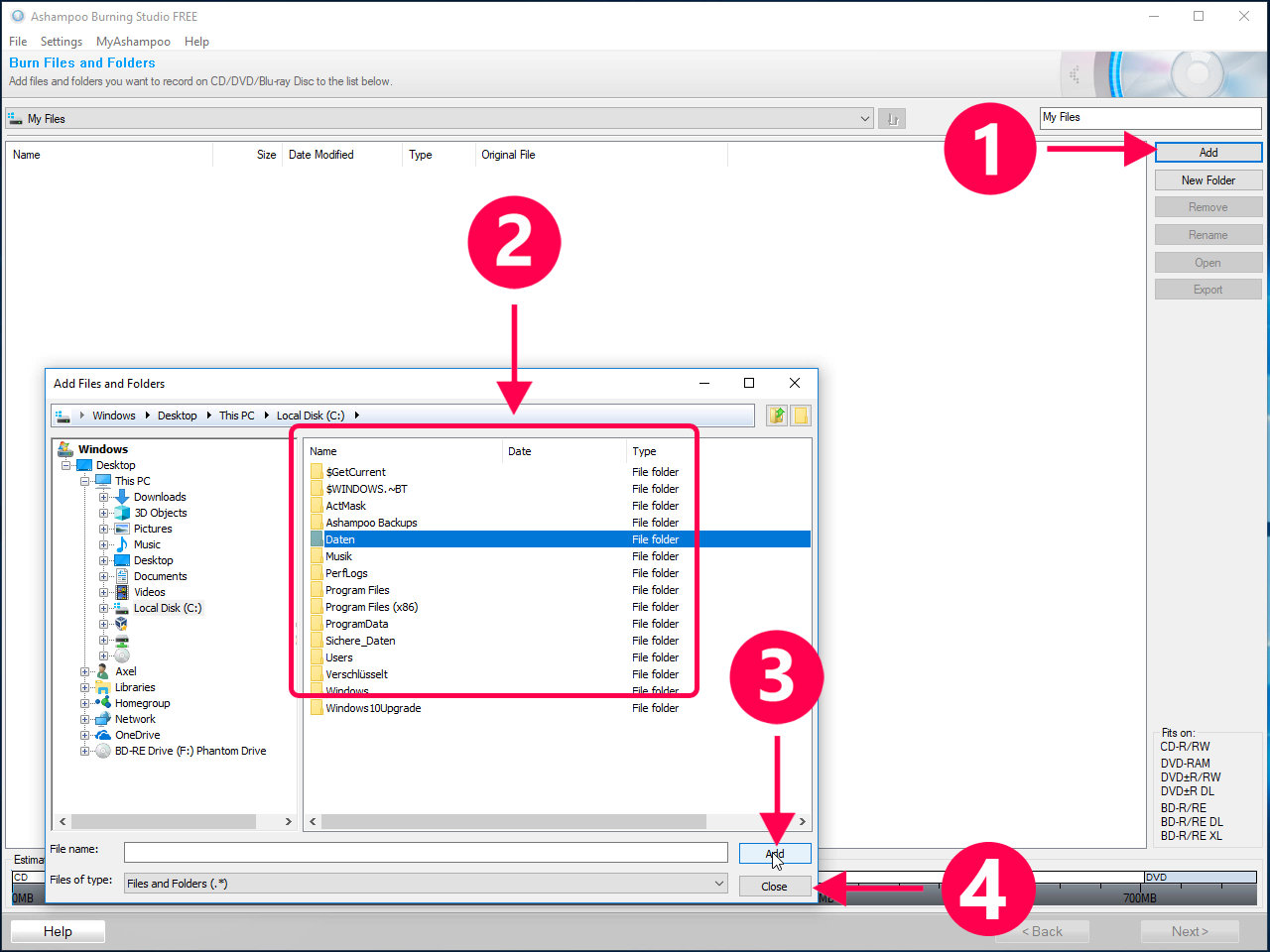 3. Confirm selection
Click "Next" to select the disc recorder that will be used.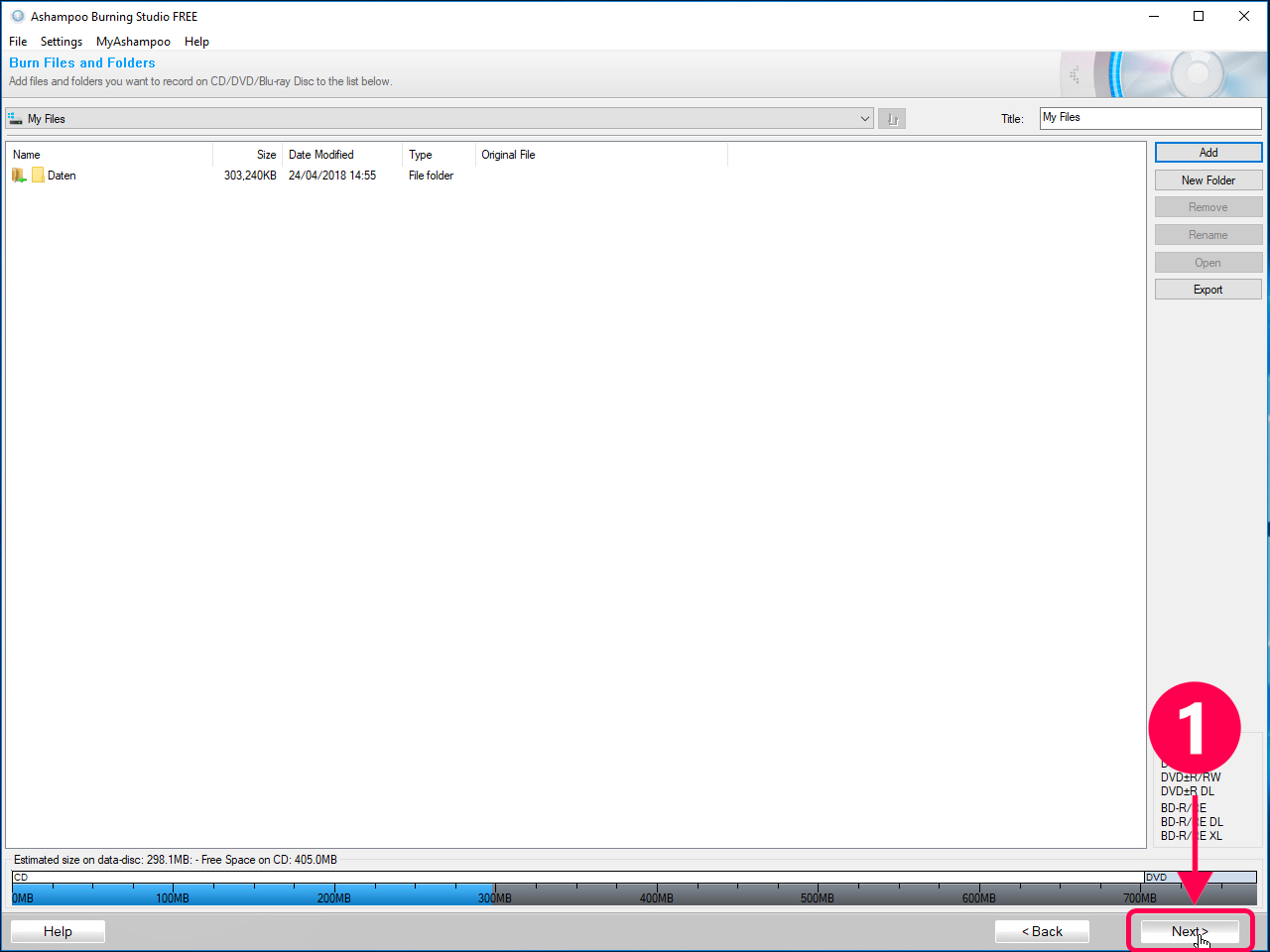 4. Select disc recorder and start writing
Select your disc recorder and insert a blank disc (Blu-ray, DVD or CD). Then, click "Write" to start burning the disc.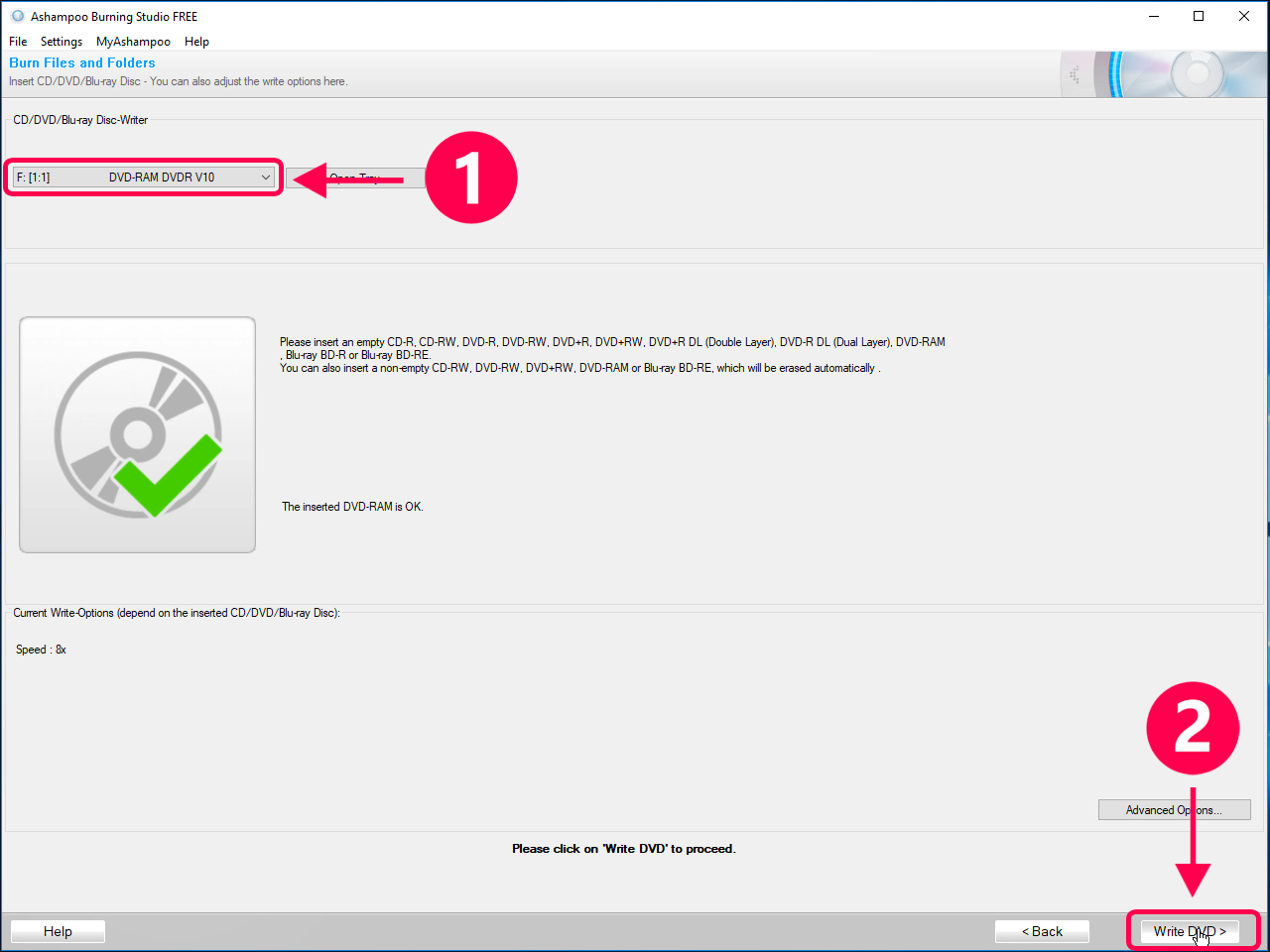 5. Remove Blu-ray, DVD or CD - done!
Once the process is complete, simply close the confirmation dialog. You can then exit Ashampoo Burning Studio Free by clicking "Exit".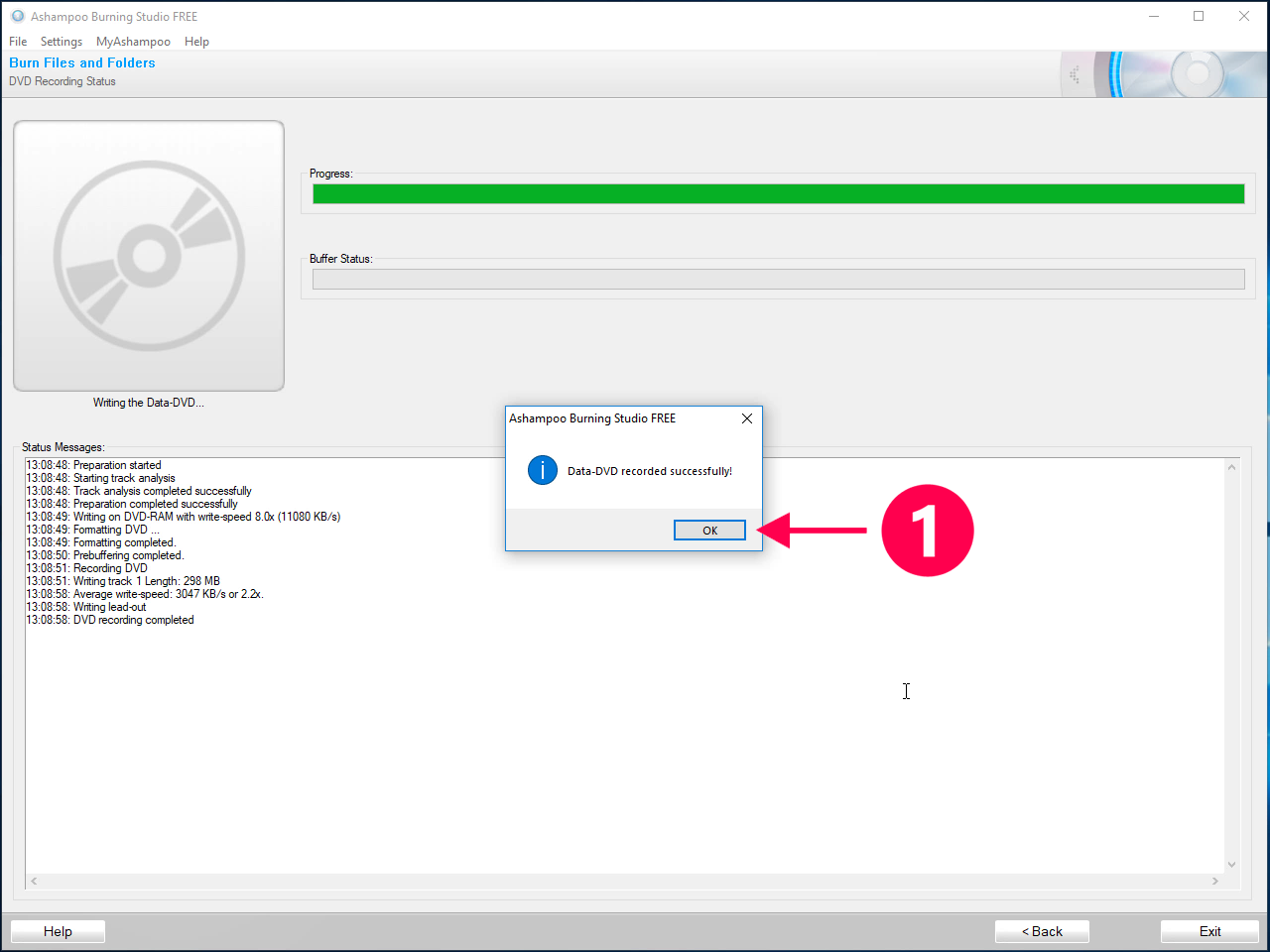 You would like to burn your data to a Blu-ray disc, DVD or CD with a free burning program? You can download our free burning software here <Ashampoo Burning Studio FREE>