1. Open Cleverbridge / Ashampoo email
After you purchase, you will receive an email from Cleverbridge / Ashampoo GmbH & Co. KG. The subject line will include the reference number and Ashampoo program from your purchase.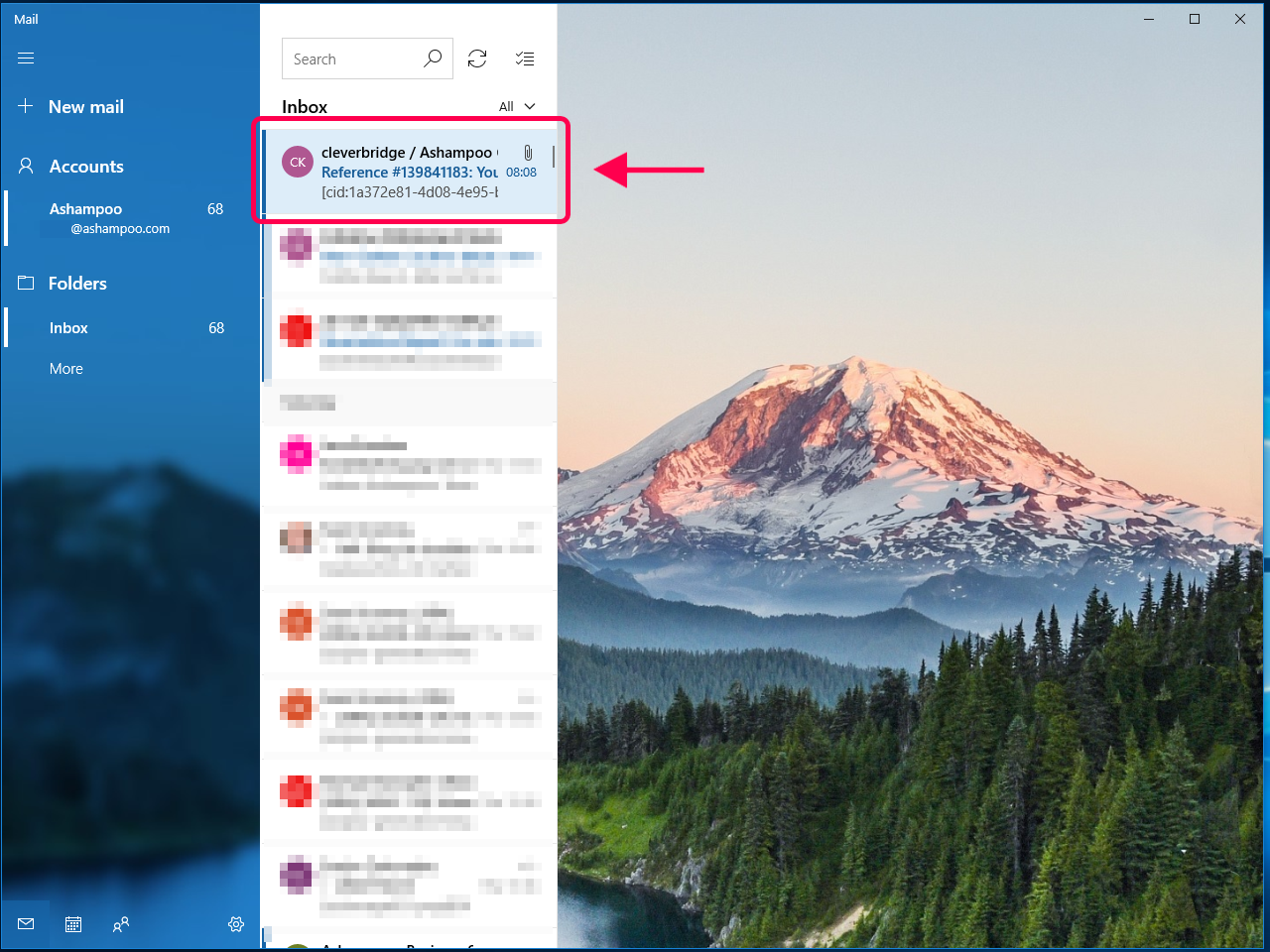 2. Download and install program
If you haven't installed the program yet, please use the link in the email to download the program. You will find the link under "Your products" > "Activate manually". Download, install and launch the program.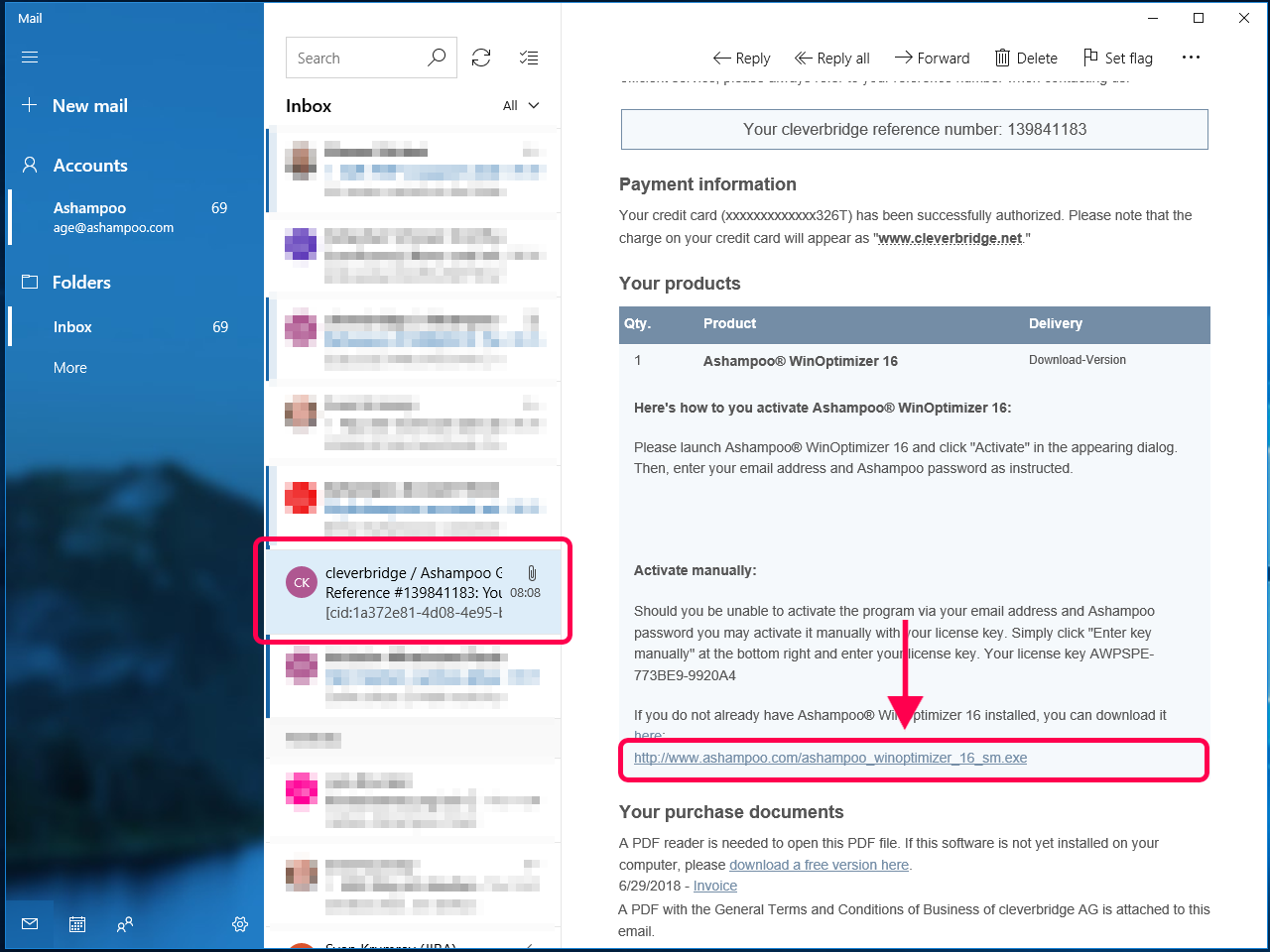 3. Copy license key
Your license key is also listed under "Your products" > "Activate manually". Move your pointer to the beginning of the license key, hold down the left mouse button and drag the pointer to the end of the key to select it. Then, release the button and press Ctrl+C on your keyboard to copy the key into the system clipboard. You can alternatively right-click to bring up the context menu and select "Copy".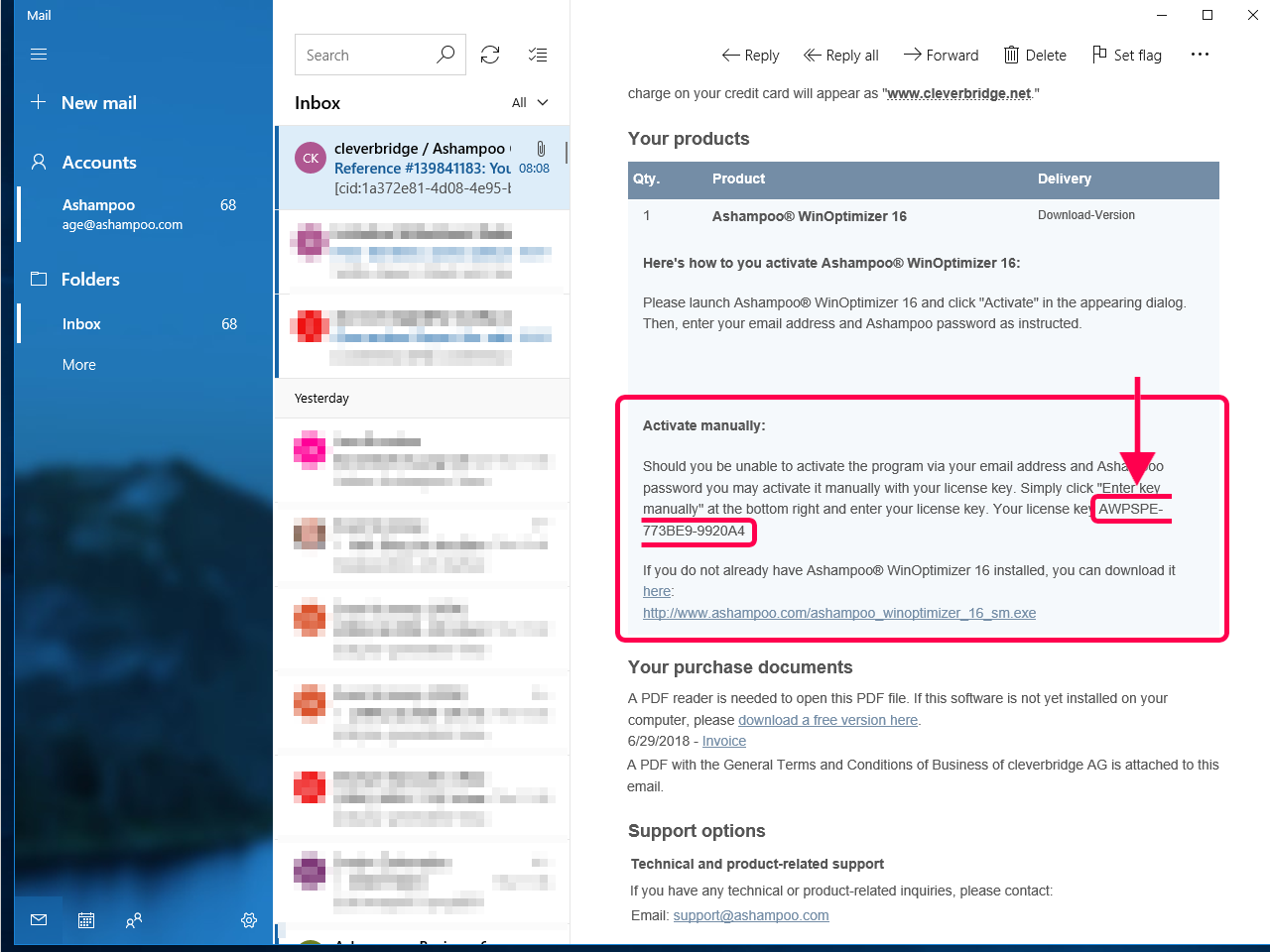 4. Manual activation
Once the program is launched, click "Enter key manually" at the bottom right of the activation dialog.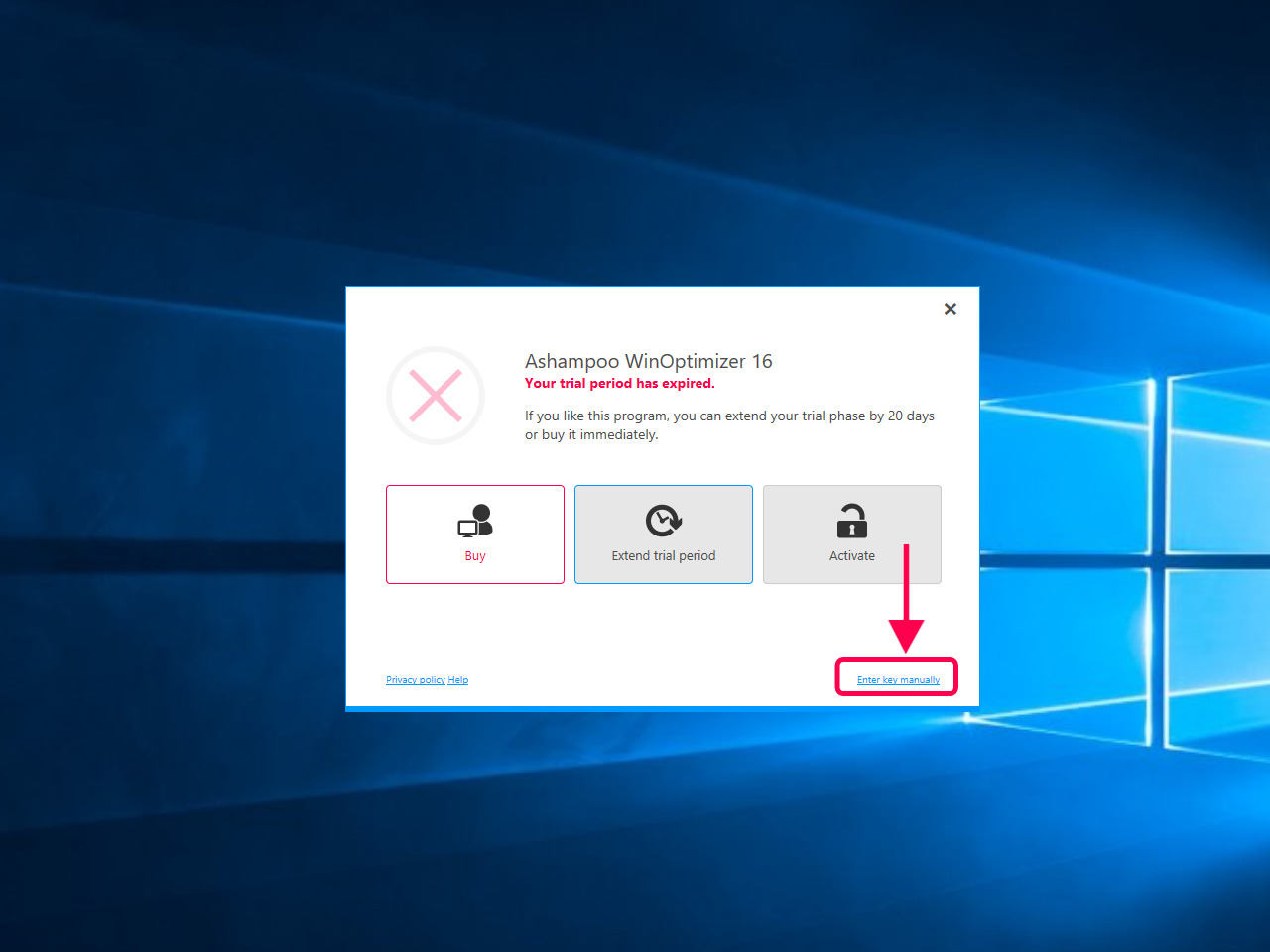 5. Enter license key
The license key that you previously copied to the system clipboard (step 3) should now appear in the text field. If it doesn't, you can also input it manually (1). Then, click "Activate" (2).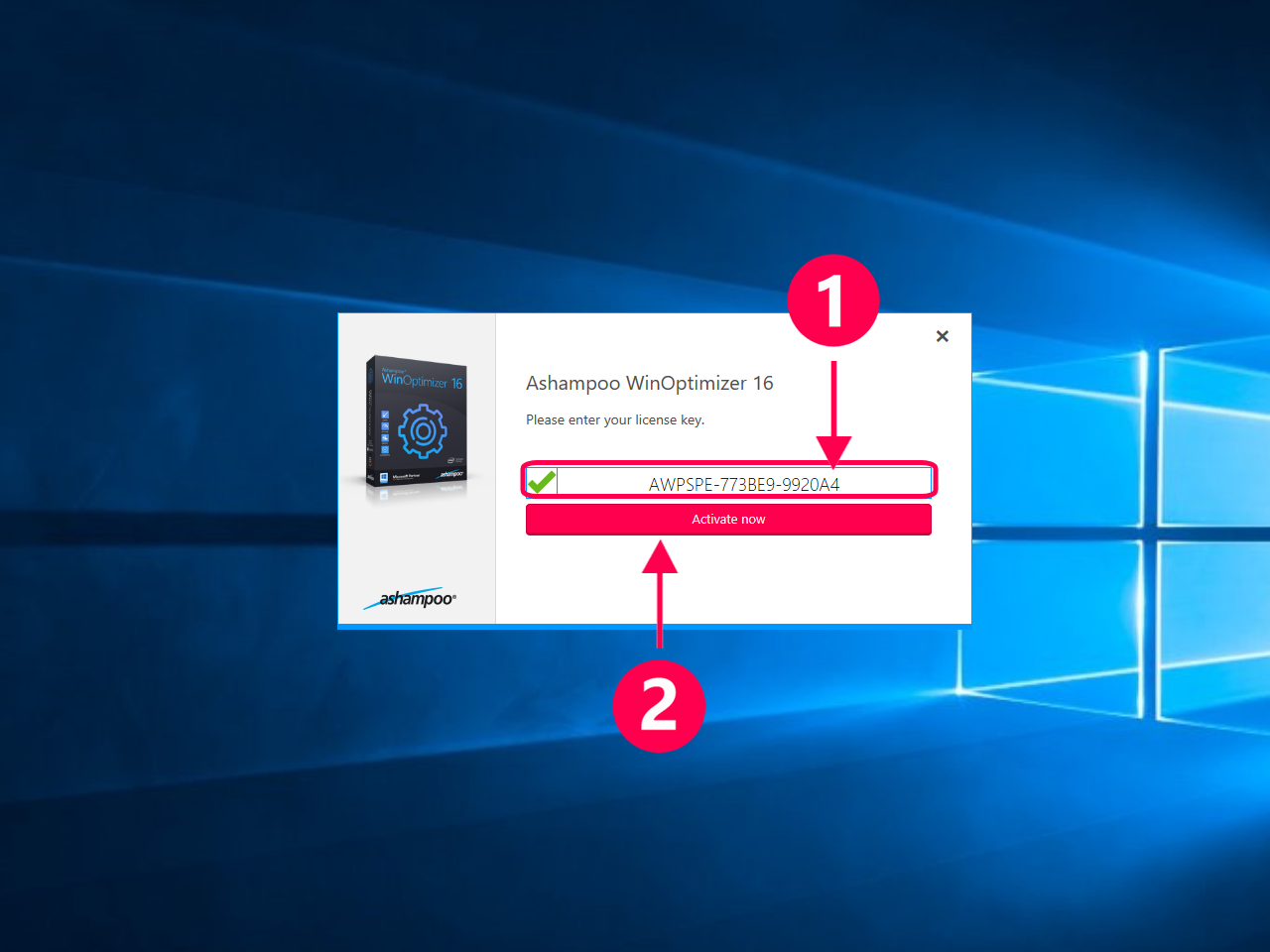 6. Activation successful
Once activated, click "Let's go!" to start using the program without restrictions.