1. Select "Organize" from the main page
Organize your songs with just a few clicks. It'll make keeping track of your collection so much easier.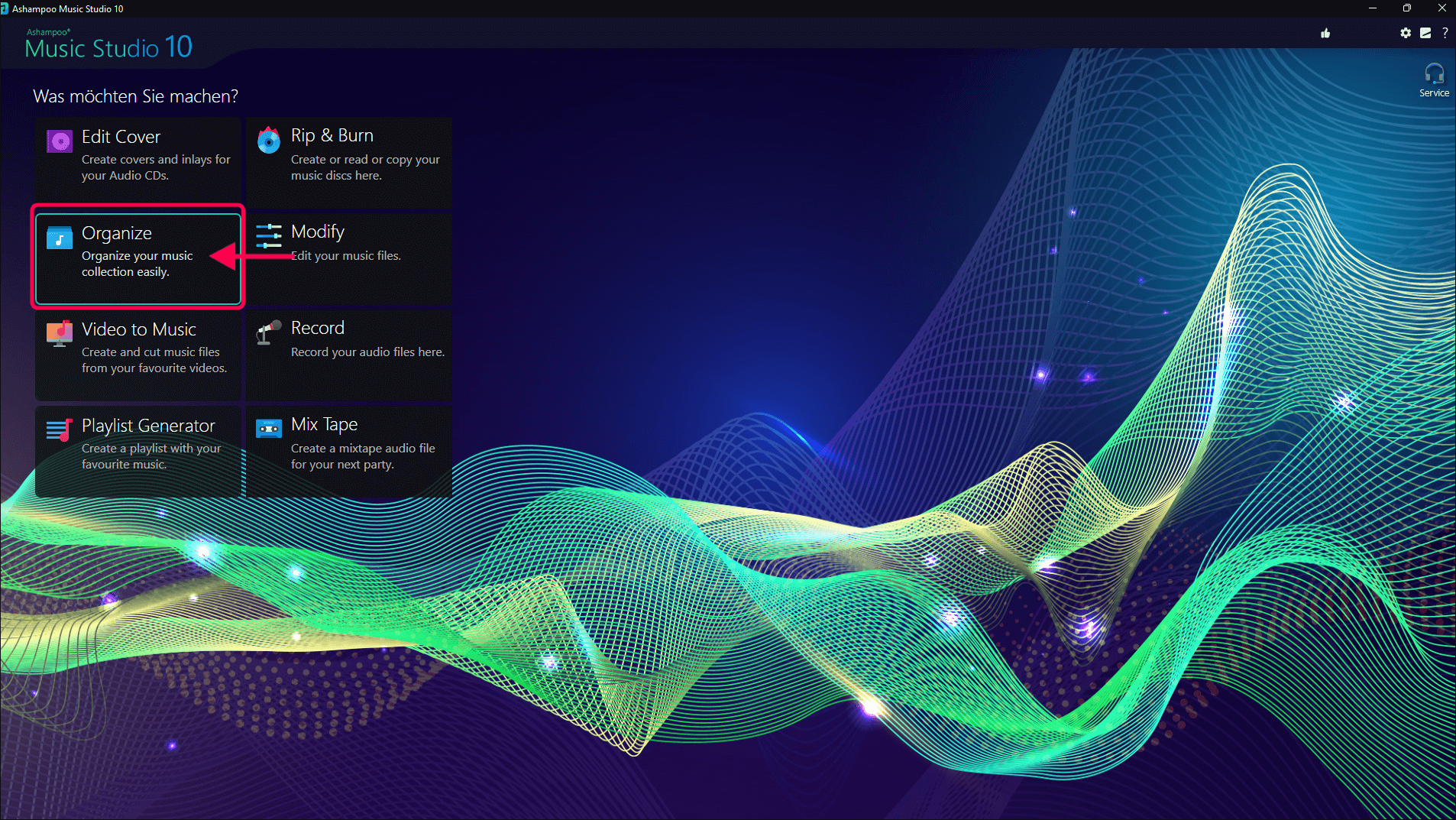 2. Select audio files
Use these button to add either individual audio files or entire folders. Click "Next" to proceed. Alternatively, you can also drag and drop files into the program window.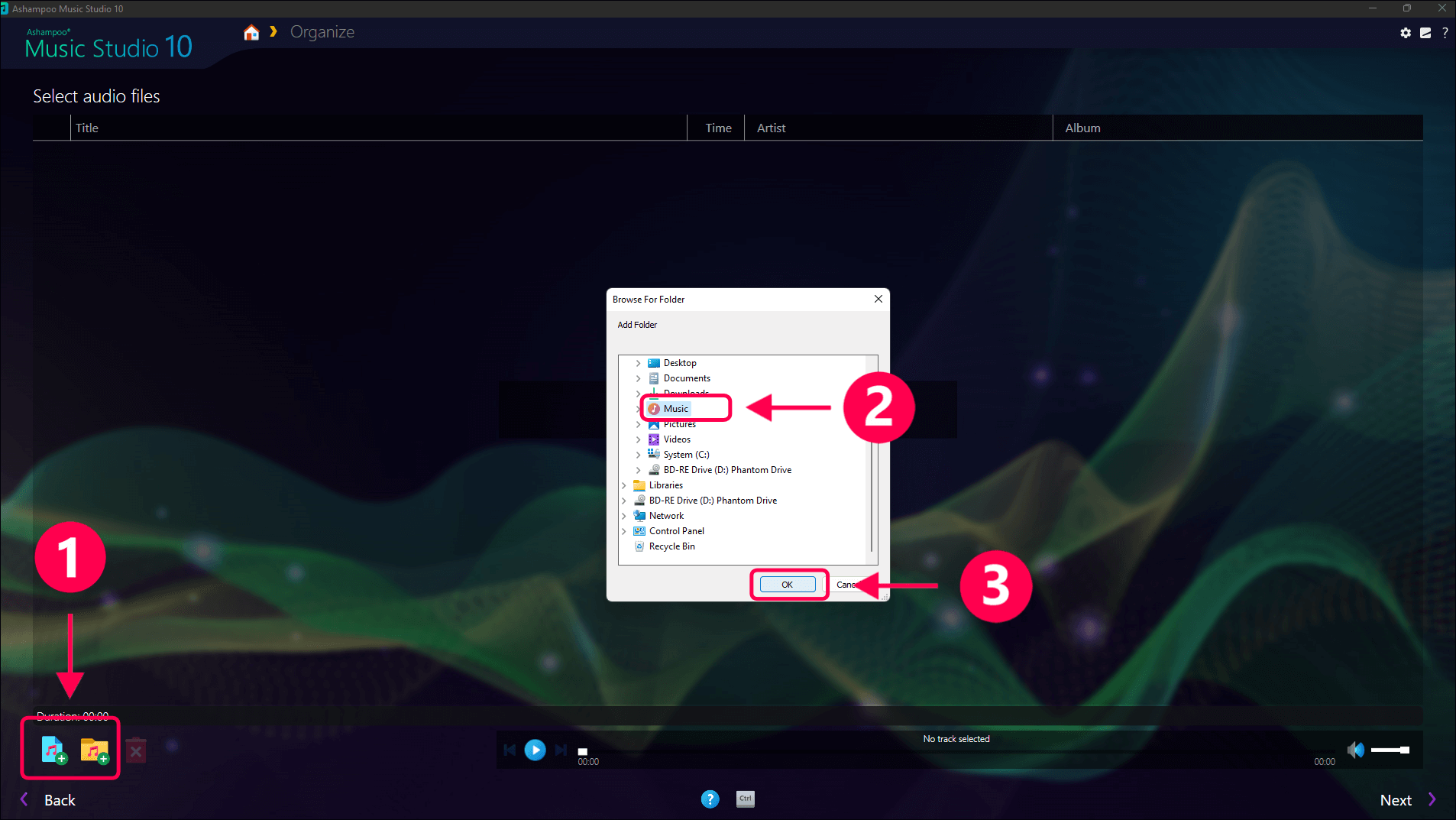 3. Pre-processing
Depending on the number of files, Music Studio 7 may need some time to pre-process the data.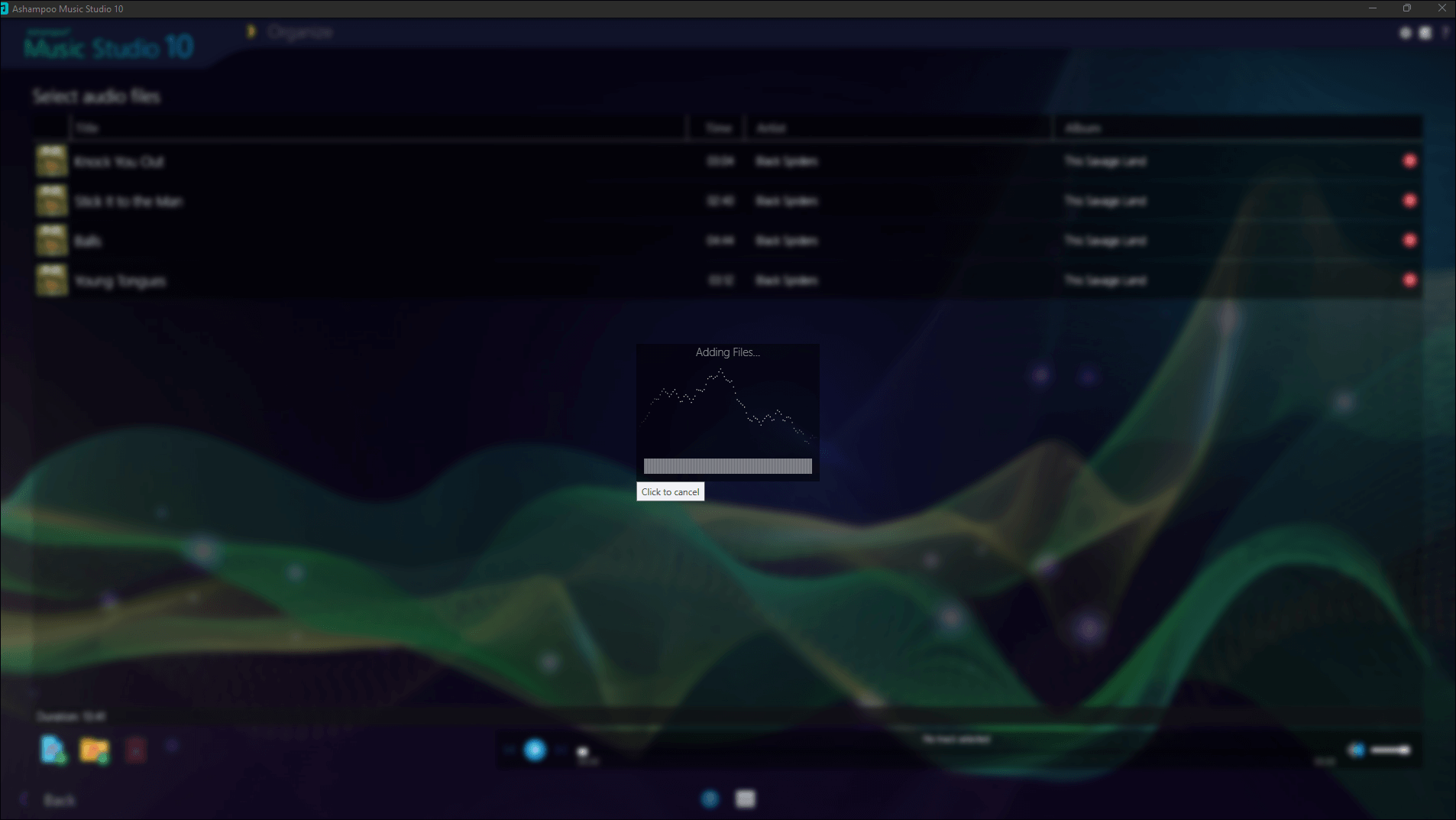 4. Add or remove audio files
Afterwards, you can still add or remove songs from your compilation.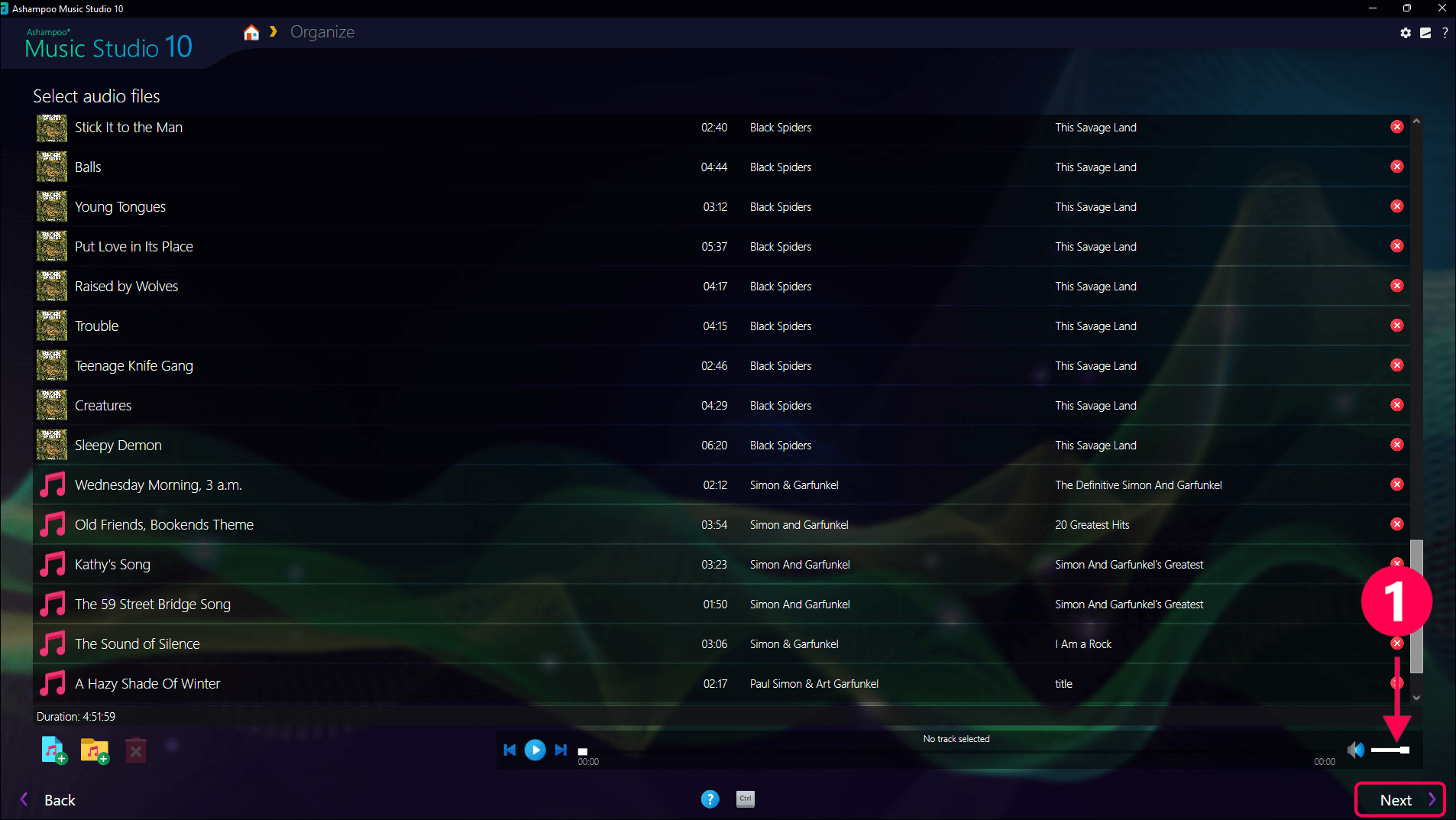 5. Other target folder or file names
If needed, the program can write the new files into a different location and under different names. Disable the settings as needed to preserve your original file. Click "Next" to proceed.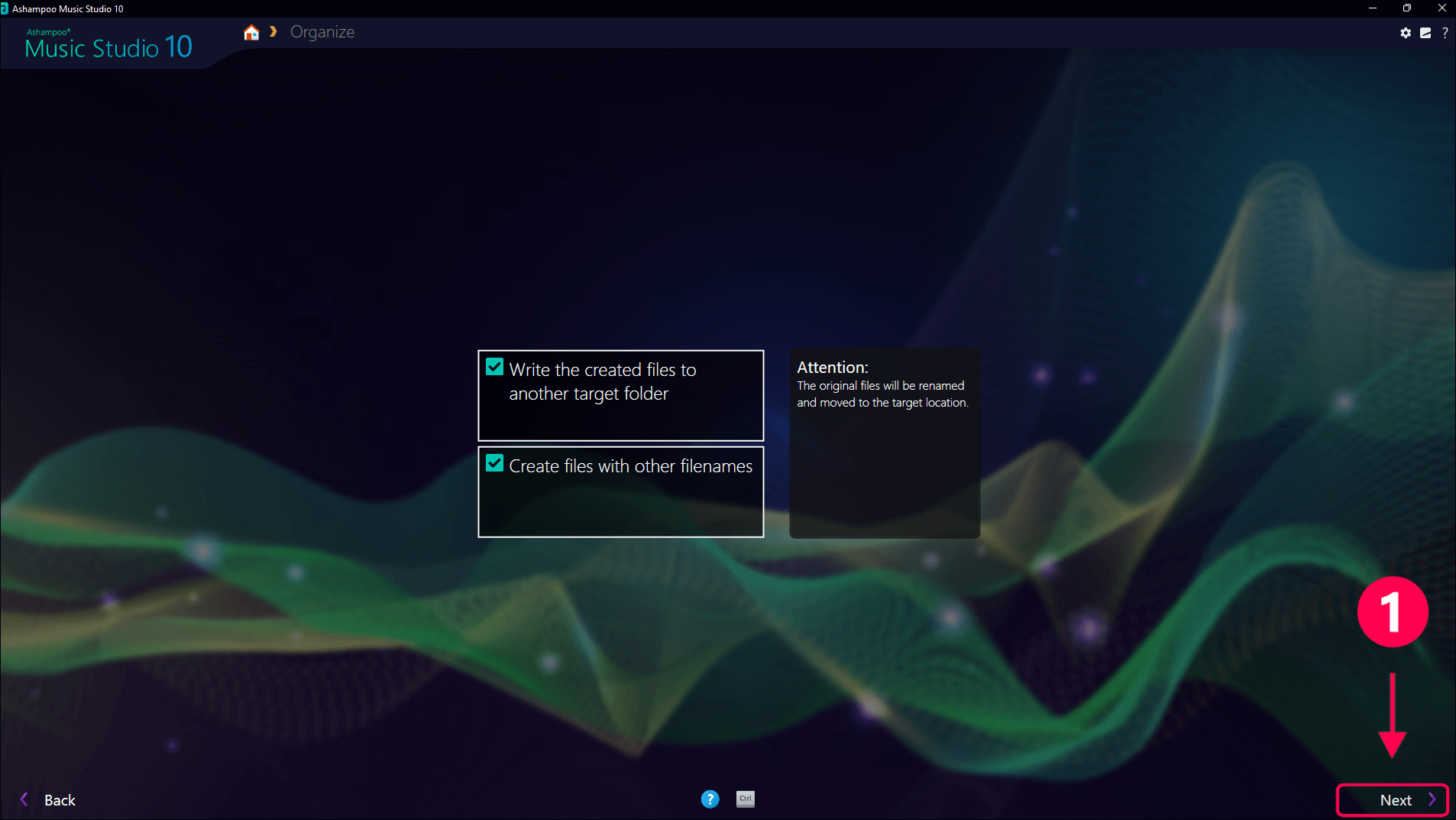 6. Specify folders and subfolders
You can select the folder that will hold the audio files here. Optionally, you can also select whether additional folders should be created based on metadata such as artist, album name and year. Click "Next" to proceed.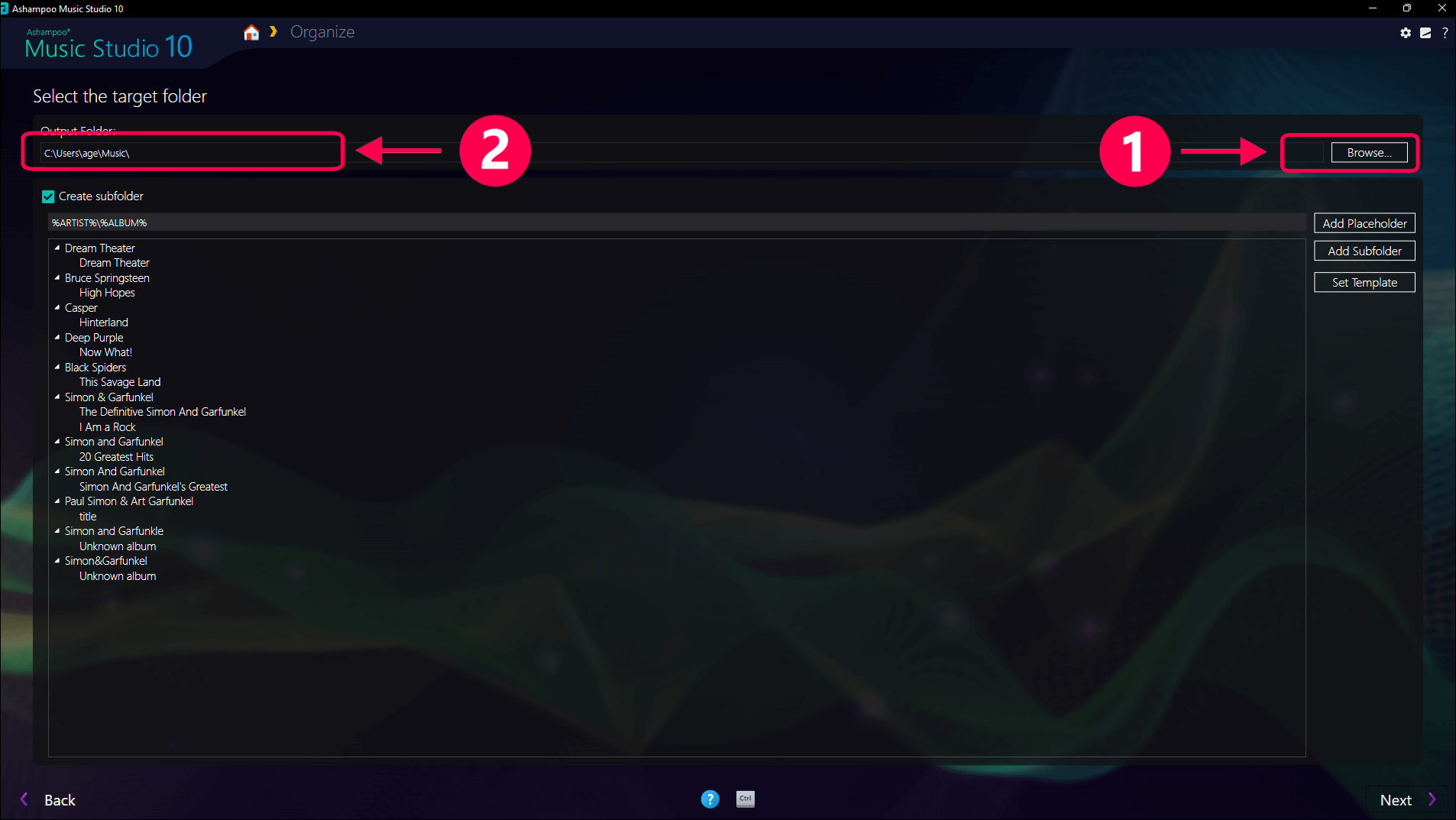 7. Create a folder structure based on templates
Click "Set Template" (1) to choose between three presets. Select "Year/Genre/Artist/Album" (2) to apply that preset. The exact combination of variables is shown under (3). Feel free to customize it to your needs. Click "Next" (4) to apply your settings and reorganize your songs.

8. Your songs are now reorganized!
Once your songs have been reorganized, you can either use "Open output folder" to review your files or return to the main menu and use one of the many other program features. You can, for example, use "Rip & Burn" to extract audio from audio discs, record your own files with "Record" or use "Mix Tape" to turn your favorite songs into a mix tape with smooth transitions. Naturally, Music Studio can also create playlists for you. Feel free to give these features a go.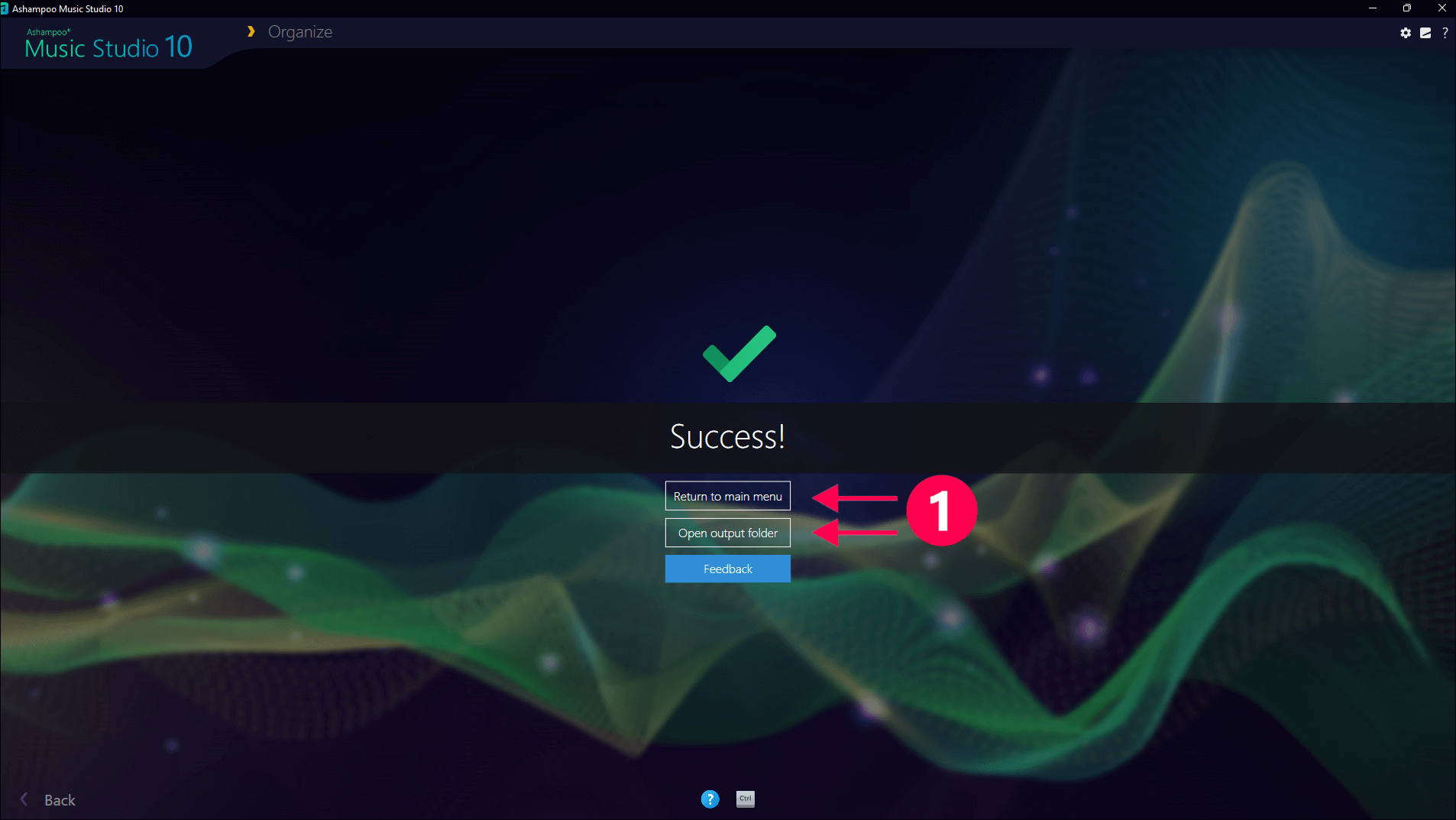 You want to edit and organize your music? Here you can test our music software for free <Ashampoo Musik Studio 10>